Reviews
The Healthy Mummy Range has taken 12 months of product development, research, testing and consulting with leading nutritionists, dieticians and the with consultation with the Monash University to ensure the production of the best health and weight loss product possible for mums and breastfeeding mums.
Below are some of the reviews from leading experts as well as mums who have used the products. You can see a comparison table here with other products and see more information on the range here
Rachael Keenan – Nutritionist & Mum of 2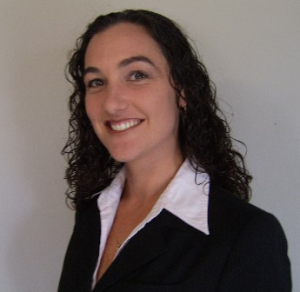 Rachael achieved her Bachelor of Health Science Degree (Complementary Medicine) at Charles Sturt University and gained extensive industry experience working in a regulatory capacity with leading pharmaceutical companies and went on to form the independent consultancy – Rachael Keenan Consulting.
Rachael's role as a consultant from a naturopathic basis has allowed Rachael to work with a wide range of new and leading complementary healthcare companies and practices to formulate the best possible products – all within the regulatory requirements.
Rachael's Naturopathic and nutritional training has ensured that Rachael has chosen the best possible protein sources, nutrients, enzymes, herbs and plant foods as the ingredients within The Healthy Mummy food range. This has ensured that The Healthy Mummy Smoothie provides a complete meal replacement to support your nutritional requirements, as well as those of breastfed babies.
Rachael is a mother of two and the principal consultant leading the team of regulatory affairs consultants, naturopaths and scientific researchers at Rachael Keenan Consulting (RKC).
---
Lisa Guy – Nutritionist, Author & Mum of 2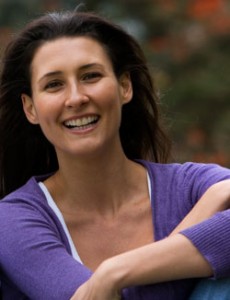 Being a mum of two I know from first hand experience how busy life can become and your own nutritional needs can sometimes take a back seat to the needs of your children.
The Healthy Mummy Smoothie is the perfect solution, it is jam packed with essential nutrients that mums need for good health and lots of energy, it also helps to support healthy and safe weight loss.
I love the fact that The Healthy Mummy smoothie helps to support mums who are breastfeeding and I love the fact that the smoothie has fenugreek in, plenty of protein and other essential nutrients needed for a healthy milk production.
The excellent variety of fibre sources not only further lowers the GI level of this smoothie – which helps to keep blood sugar levels balanced and helps to promote weight loss, but it also has the added bonus of helping keep mums nice and regular.
The Healthy Mummy Smoothie is a great product and makes a great complement to any mum's diet that needs which needs a nutritional boost.
Lisa Guy, Naturopath and Author.
Lisa is the regular nutritionist in Body & Soul, The Author of My Goodness and owner of www.thearthealing.com.au
---
Kathleen Alleaume – Nutritionist, Author and Mum of 1.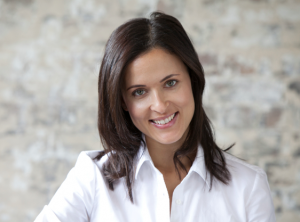 I am not a fan of most meal replacements, however the Healthy Mummy Smoothie caught my eye. Unlike most meal replacements, the Healthy Mummy Smoothie is high in energy boosting carbohydrates without the 'added sugar'.
It has a low GI (glyceamic index), which means the carbohydrates (our primary source of fuel) are released gradually, helping to keep blood sugar levels stable and the hunger pangs at bay. It also contains a whopping amount of both soluble and insoluble fibre. Not only has fibre shown to benefit weight control, but it's also needed to keep the digestive system healthy and managing blood fats, such as cholesterol.
To help busy mums achieve and maintain a healthy weight, the Healthy Mummy Smoothie is a portion-controlled meal replacement, to be used in conjunction with a well-balanced diet and regular physical activity – which means busy mums can ensure they are getting the right balance of nutrients to stay healthy while cutting kilojoules.
As it's important for lactating mothers to eat regular meals and snacks to meet her individual needs, as well as meet the extra demands of making milk, the smoothie provides a nourishing, quick and convenient snack choice to complement a balanced diet. Incorporating the smoothie into a daily eating plan will ensure busy lactating mums are getting beneficial nutrients, such as essential omega-3 fats and iodine, both of which are important for the growth and development of her baby.
Best of all they taste great! Perfect with your favourite anti-oxidant rich fruit for a naturally sweet snack, or to top your breakfast or lunch. Enjoy!
Kathleen Alleaume is an Accredited exercise Physiologist and Nutritionist. She is founder of The Right Balance www.therightbalance.com.auan Author of What's Eating You? She regularly blogs on The Healthy Mummy and Lose Baby Weight
---
Elisha Danine – Nutritionist and mum of 1
As a Nutritionist and mother of 1 (soon to be 2) beautiful girls, I started following the Healthy Mummy facebook page due to the great articles, humble community feel, post-natal exercise tips and scrumptious healthy eating recipes.
At first I didn't even realise there was a whole range of University & Nutritionist backed products that were available to use as part of a weight loss program. When I had a look at the ingredients in the Weight Loss Smoothies, I was pleasantly surprised and realised this was no ordinary 'weight loss shake' diet.
Firstly I was happy to discover the sugar content is one of the lowest going around, the fibre content is miles above the rest and the addition of lactation boosting herbs is a massive bonus.
Fenugreek is one of the most proven herbs used to increase breast milk supply and there is a very significant dose per serve in the Healthy Mummy Smoothie. The smoothies also contain Bromelain (from pineapple), an enzyme that assists in protein digestion and also contains anti-inflammatory properties which can help to reduce swelling and bruising post labour.
The Healthy Mummy Smoothie is also high in protein and contains 24 important vitamins and minerals essential for the breastfeeding mummy.
The Healthy Mummy Smoothie really is leaps and bounds above the rest when it comes to nutrition, taste and value for money. It's such a wonderful product for the time poor, tired and exhausted breastfeeding mother who would like to lose some of the excess baby weight – whether it be used as a meal replacement or as a snack.
I am happy to recommend the Healthy Mummy Products to all of my weight loss clients, whether they are breastfeeding or not
And don't forget to use code LOYALTY at the shop to receive a 10% discount on our plans and products
If you are ready to lose weight then The Healthy Mummy plans offer a healthy and safe exercise and diet routine that are safe if you are breastfeeding.
And don't forget to check out our current promotions and discounts page to see what specials we have on this week on our Healthy Mummy product range
---