Weight Loss
Can you believe mum's have lost over 3 million kilograms with The Healthy Mummy?
With over 7 years experience of helping busy mums shift the baby weight and blast the belly fat, we are CONFIDENT that we can help you too.
One of the BIGGEST components to a successful weight loss journey is having a specific, weight loss goal. So, that's why we are helping you be super-specific and give you a tight timeframe of how you can lose 4 kilograms by October 31.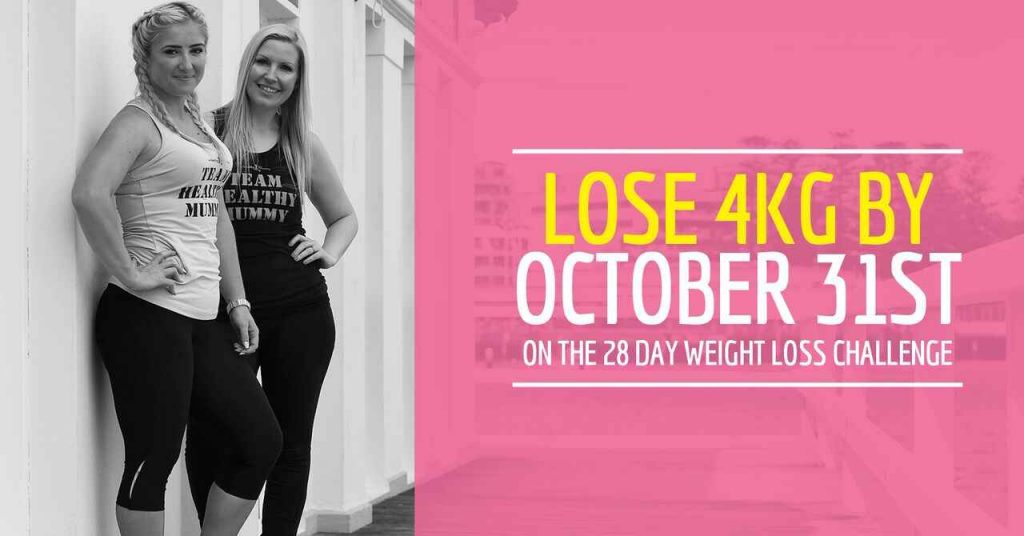 10 ways to lose 4 kilograms by October 31
Imagine losing the same amount of weight in one month equivalent to 8 Healthy Mummy Smoothie tubs.
(By the way, you can learn MORE about our Healthy Mummy Smoothies HERE). Are you READY to lose 4 kilograms by October 31? If so, here's what you need to do!
1.Say goodbye to the white stuff – sugar that is
Reducing your added sugar intake is one of the FASTEST ways to blast tummy fat, reduce your calorie intake, boost energy levels, improve your skin and drop excess weight.
The tricky thing is, sugar is just about everywhere these days and many of us can be addicted to the stuff. Not to mention the thought of going cold-turkey and giving up all sweet-treats can be too much for many of us to handle.
The GOOD NEWS IS there are plenty of treats, recipes and meals out there just as delicious as your fave sugar-laden creations that are BETTER for you.
On the 28 Day Weight Loss Challenge you can make delicious chocolately-treats, minus the added sugar and STILL LOSE weight.
Just check out these Low-Carb Chocolate Peanut Butter Cups for instance. You'll get access to DELICIOUS treat recipes like these on the Challenge.
2.Up the protein…and FIBRE!
Ensure that you are eating enough protein in your meals and snacks. This helps you to feel fuller for longer and gets your metabolism firing. Think nuts, LSA, boiled eggs, poached chicken, natural peanut butter, tofu.
We have thousands of protein and fibre rich recipes on our 28 Day Weight Loss Challenge. You'll never-ever be short of filling options.
3.Cut out processed foods
Cut out processed food and things like white bread, rice and pasta and have wholegrain and wholemeal versions instead which are high in fibre and vitamins.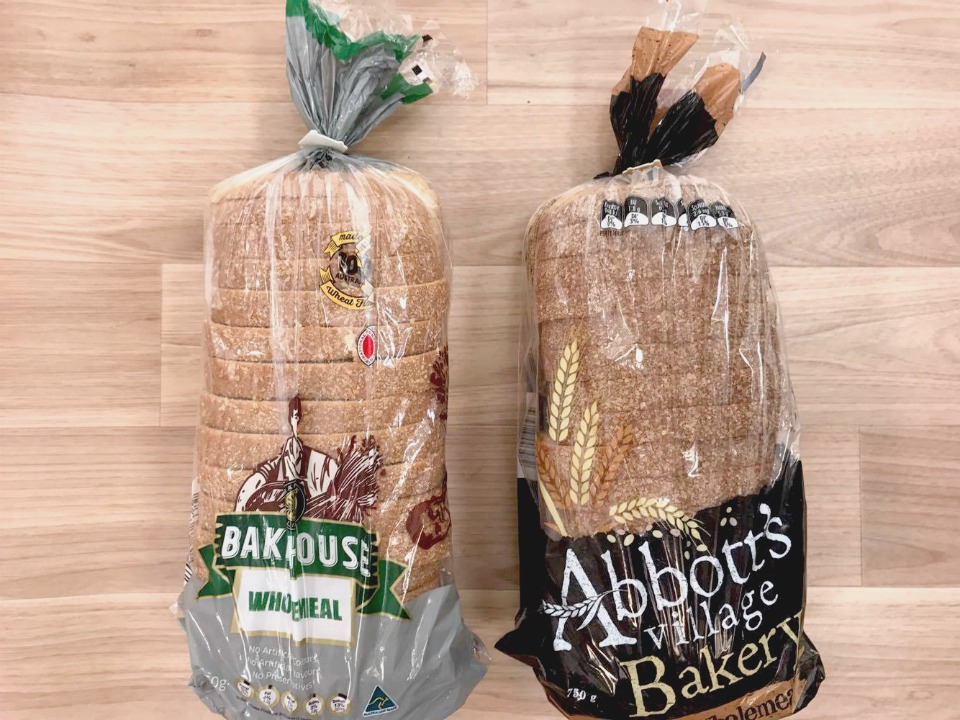 4.Get organised and MEAL PLAN!
If you are looking for a more structured plan to follow then try our 28 Day Weight Loss Challenge. Whether you are a breastfeeding, vegetarian and or looking for a gluten free meal plan – our Challenge can work for you.
Each week the 28 Day Weight Loss Challenge Meal Plan updates. The Challenge informs you what is a great, HEALTHY idea for breakfast, morning snack, lunch, afternoon snack, dinner AND DESSERT!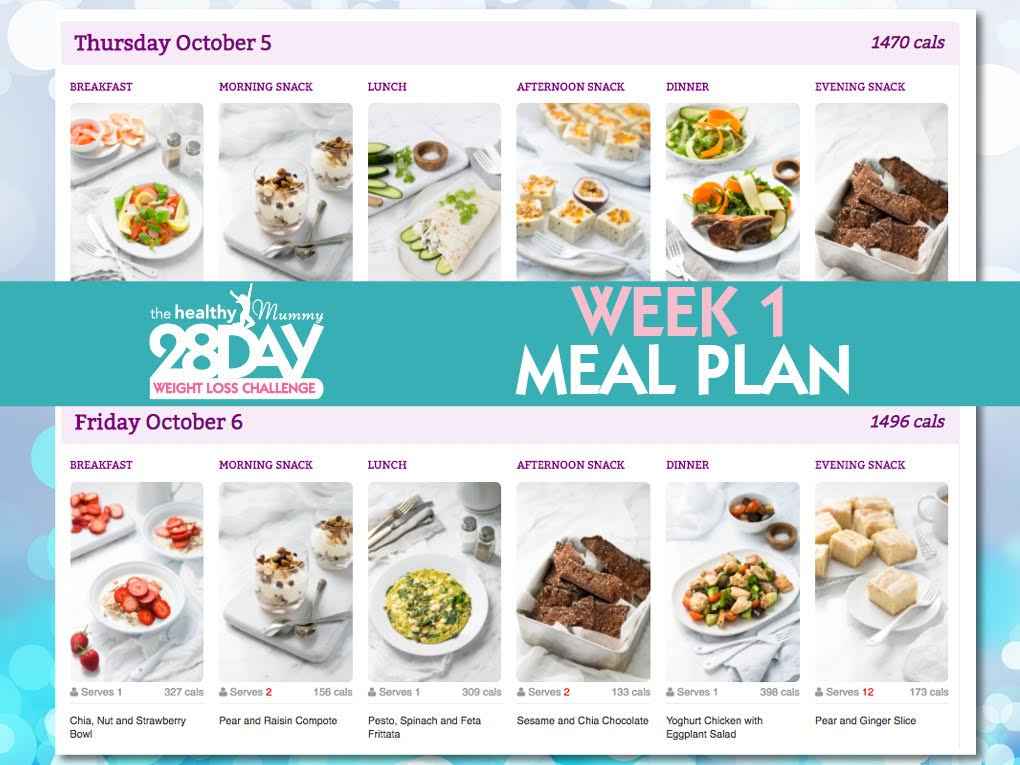 The Meal Plan clearly highlights the calories per serve, how LONG it takes to prepare and cook as well as other helpful nutritional information.
Nonetheless, our 28 Day Weight Loss Challenge has made it super easy to SWAP specific meals for another one of Challenge favourites.
Our next Challenge starts on the 2nd of October and a further 100 recipes will be added! You can sign up to the 28 Day Weight Loss Challenge HERE.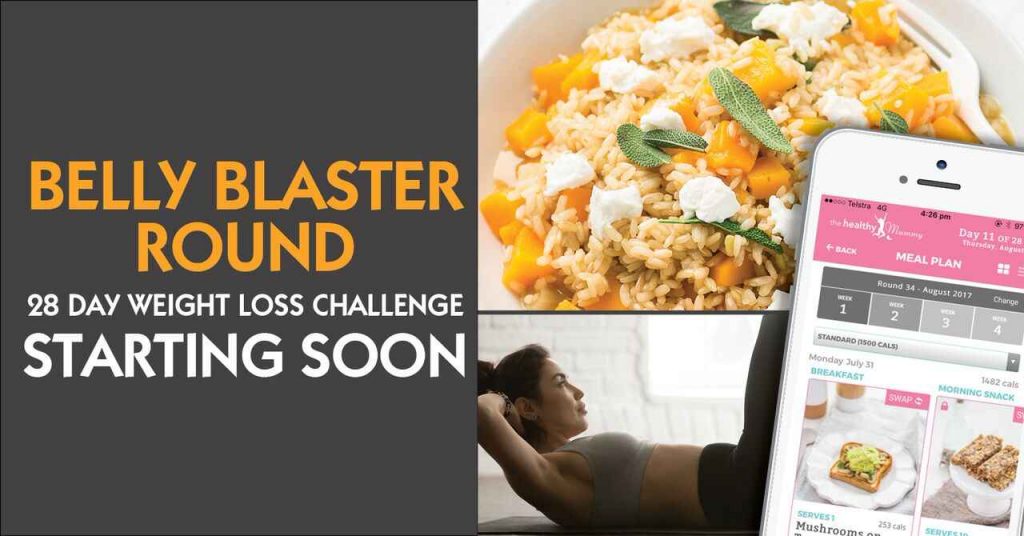 5.Get support
Try chatting to a friend or other mum who has lost weight. Pick their brain and see if they have any insight for you about anything you are missing or not doing.
You can even hop onto the Healthy Mummy Facebook group and be inspired by the mums, advice and stories on the page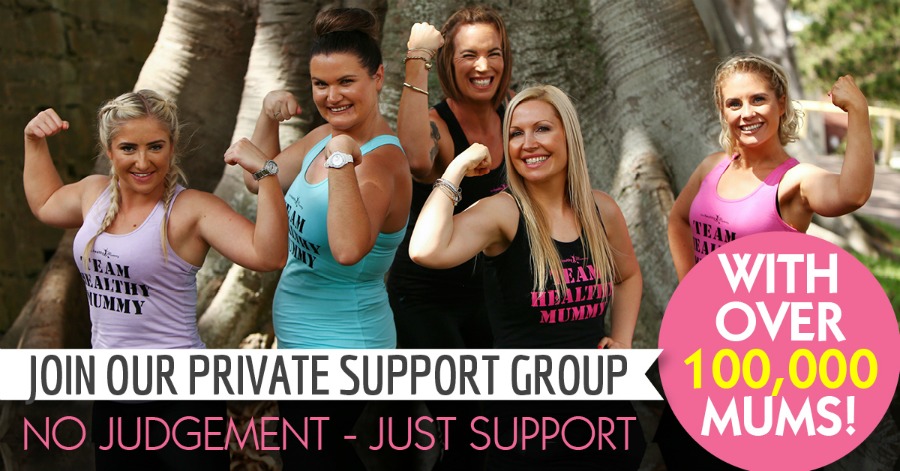 6.Focus on your core
While a good, healthy diet is ESSENTIAL to weight loss success (and shifting the likes of tummy fat), focussing on your core (with specific exercises) is great for MORE than just achieving a FLAT TUMMY.
A strong core can actually help support your upper body, improve posture and increase mobility, which is KEY to safe, effective (not to mention ongoing) training.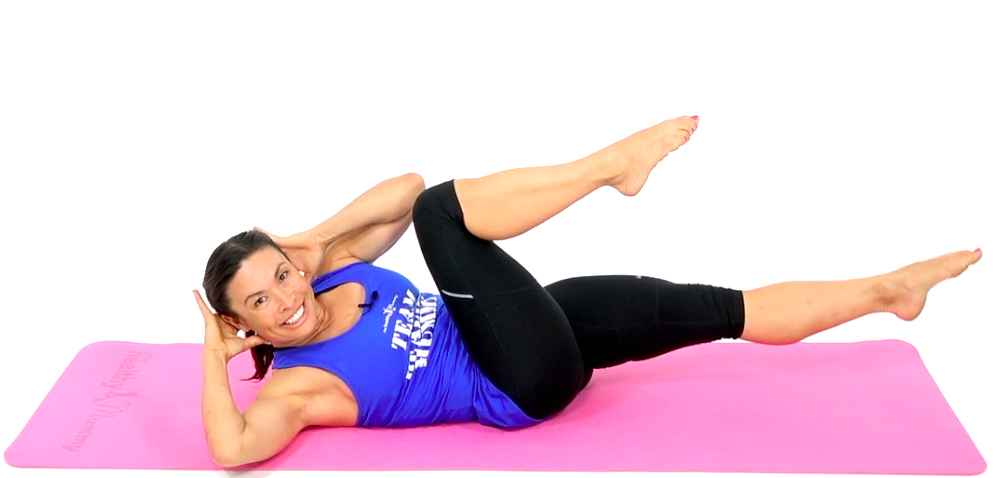 To help you TARGET and TIGHTEN your core, we are excited to announce the LAUNCH our our NEW The Healthy Mummy Core Workouts videos (WHICH WILL GO LIVE DAY ONE OF THE OCTOBER CHALLENGE).
Like our Tabata, DanceFit, Butt & Thighs workout videos, our Core Workout videos will be available to 28 Day Weight Loss Challenge members on our Challenge App under the exercise tab. 
To target your belly, reduce tummy fat and strengthen your core muscles in just 10 MINUTES a day be sure to sign up to our NOVEMBER – BELLY BLASTING – 28 DAY WEIGHT LOSS CHALLENGE!
7.Get moving 
For some people, a daily walk and some weekly strength training is enough to see great results.
For others, you might need to get more of a sweat on to see the benefit. Try alternating your walks with jogging or a light run. Increase your strength training as this helps to build muscle which means you will burn more calories even from your daily movements.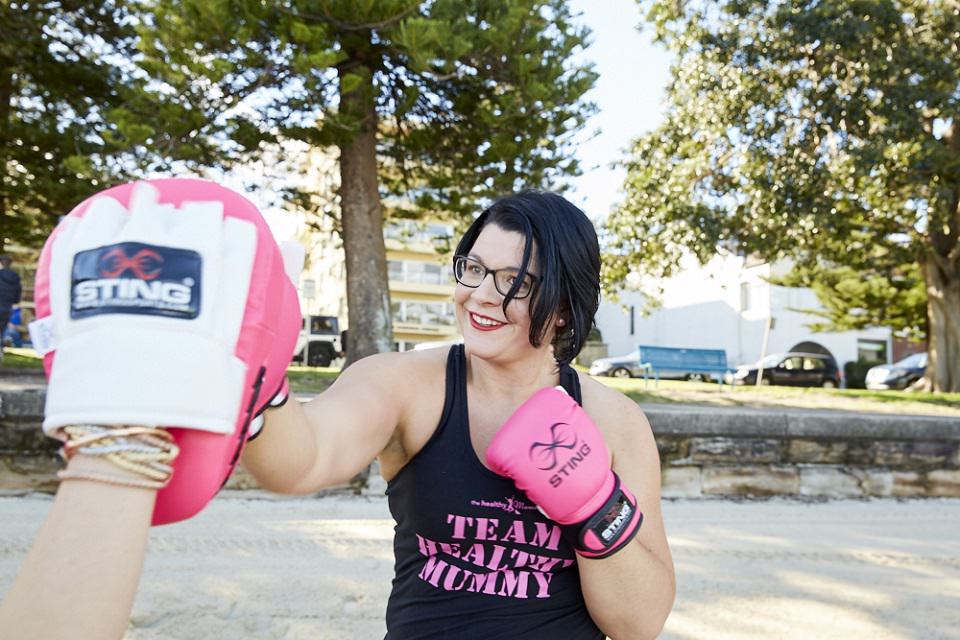 Need a bit more structure? Then the 28 Day Weight Loss Challenge has daily exercise plans and videos to fall – all on our convenient App.
8.Stay focussed 
One day at a time is all we can do. Don't let a bad day turn into a bad week. So if you have a slip up, dust yourself off and remember that tomorrow is another day closer to your goal.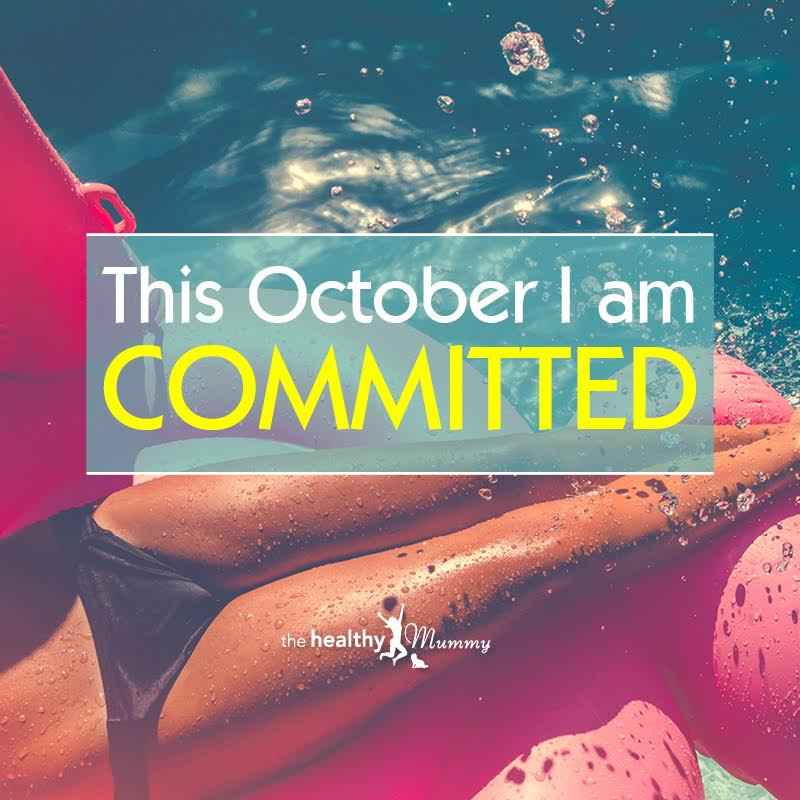 9.Keep an eye on your portions 
Government guidelines recommend that you eat a number of portions of foods from different food groups each and every day to get a range of vitamins and nutrients to support your health.
Our 28 Day Weight Loss Challenge has done all the hard work for you on portion control buts below for the guidelines you should be aiming for.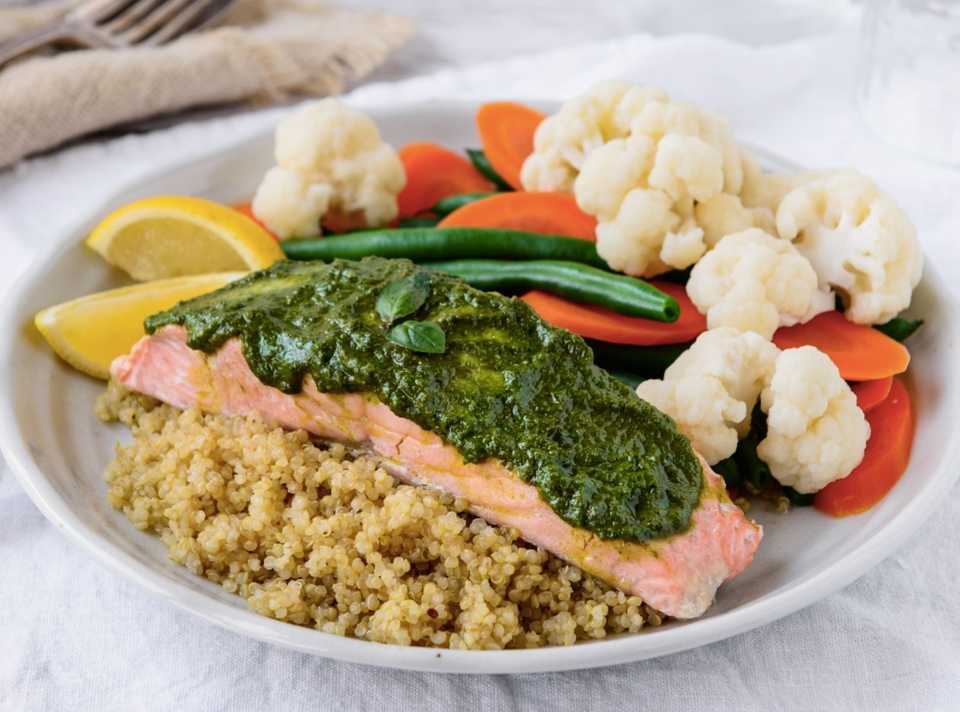 Guidelines recommend that you eat at least 5 or more portions of fruits and vegetables every day, but the optimum is at least 2 portions of fruit and 4 portions of vegetables. A portion of fruits and veggies is generally considered to be a large handful of the raw fruit or vegetable.
Whole grains/Carbohydrates
Each meal should include a portion of carbohydrates, ideally wholegrain carbohydrates to keep you fuller for longer and to improve digestive health. 4 portions of wholegrain carbohydrates are recommended per day – but  if you eat a potato, this should be taken as a carbohydrate portion rather than a vegetable portion.
A standard portion of potato should be the size of a computer mouse (225g), a portion of spaghetti pasta should be less than 1.5cm in diameter, a portion of shaped pasta should be a small heaped handful (40g dry) and a portion (150g) of cooked rice should be, when packed together, around the size of a small tin of tuna.
Protein and dairy are a key part of any diet – they improve general health and they can boost weight loss. Portions of protein (1-2 a day) should always be around the size of your palm. Protein in the form of meat, like chicken, beef, game or pork should be trimmed of all visible fat. A portion of tofu should be the size of your palm, and a portion of beans should be a small heaped handful.
Dairy portions should be kept fairly small, as they tend to contain more fat – a portion of milk should be a small glass of 250ml, a portion of yoghurt should be a small 50g-100g pot and a portion of cheese should be matchbox-sized (28g). Cheese should be eaten less frequently than milk and yoghurt as it contains more fat.
It might surprise you, but guidelines recommend that you eat three portions of heart healthy fats each day – maximum serving should be 1 tbsp. of heart healthy fat, such as extra-virgin olive oil. These fats improve the health of your skin, hair and nails, and they also boost the health of your internal systems and your eyes.
OCTOBER 28 DAY WEIGHT LOSS CHALLENGE STARTS MONDAY!
The OCTOBER 28 Day – BELLY BLASTING – Challenge starts Monday the 2nd of October.
Take part in the 28 Day Weight Loss Challenge with tens of thousands of other mums and make this OCTOBER YOUR BEST EVER!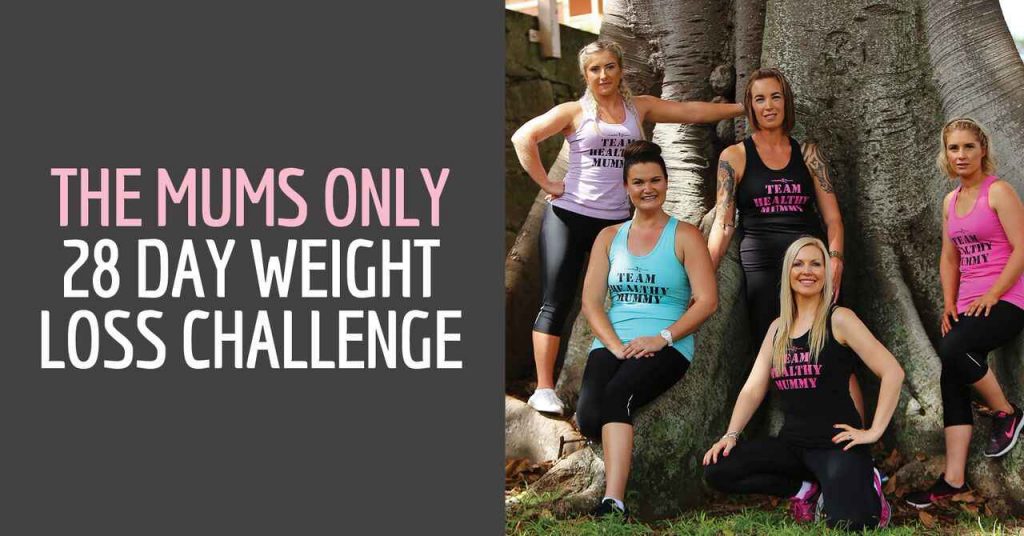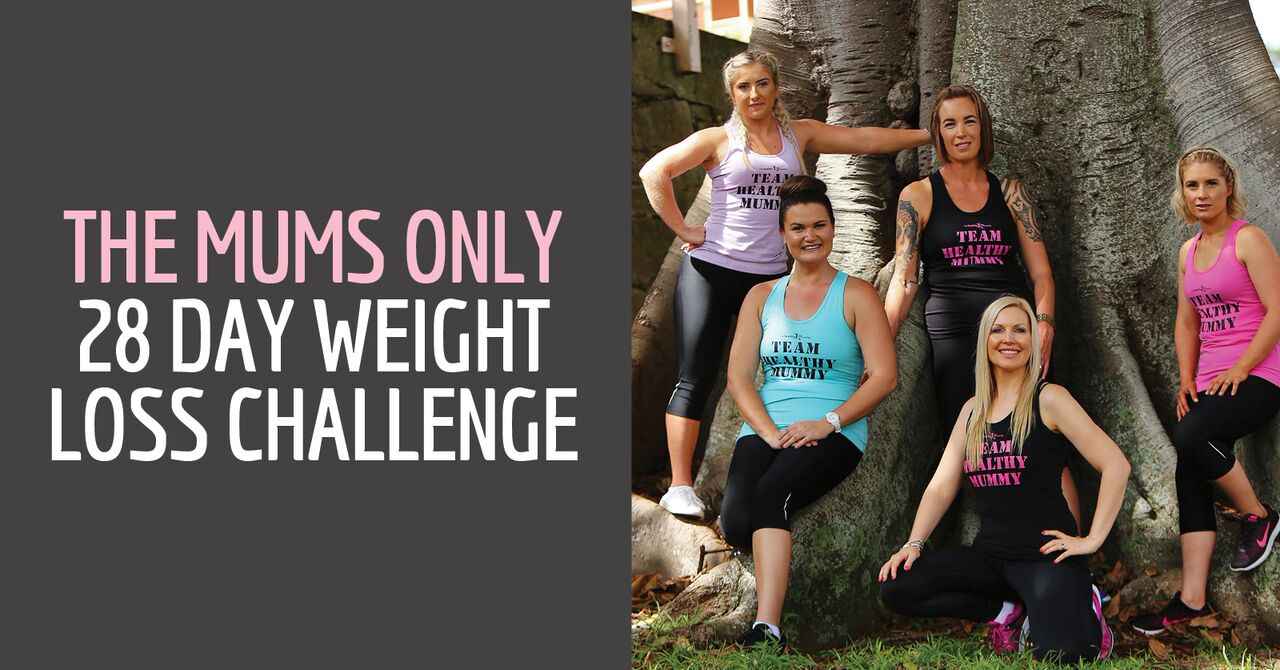 10) Be INSPIRED & MOTIVATED by mums who have reached their goals
1.Rae Willingham

Mum of three children young children, Rae, has overcome negative self belief in the face of  some very big obstacles. After losing 25kgs* and maintaining her goal weight with The Healthy Mummy 28 Day Weight Loss challenges she says:
"I am no longer the girl who suffered debilitating anxiety and regular panic attacks. The one full of excuses not to go out and enjoy life. I am now this amazing butterfly who loves her life and lives it with no worries (well far fewer, I am still a woman after all!)".
2. Jo Hart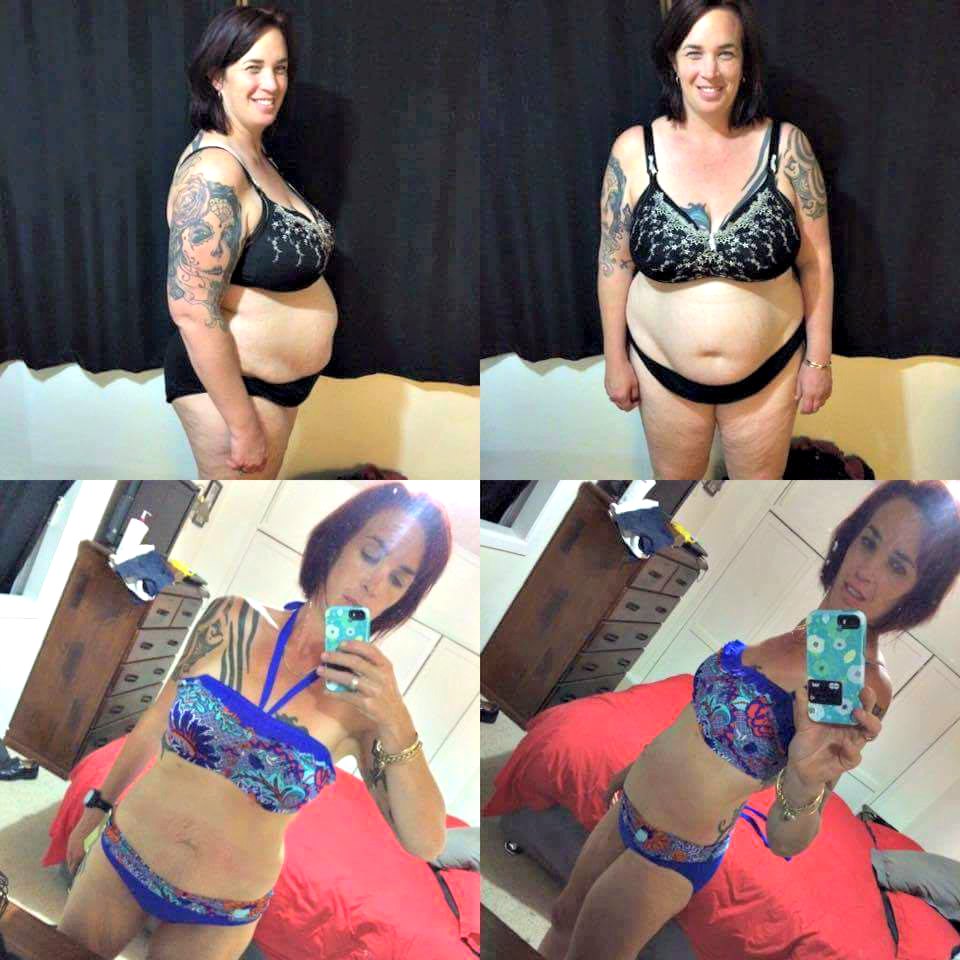 Jo Hart not only rocks her new bikini, she has lost 38kg* with The Healthy Mummy 28 Day Weight Loss Challenges.
She says:  "I am proud of the change I have made for not only me but for my family too".
3. Renee Harrison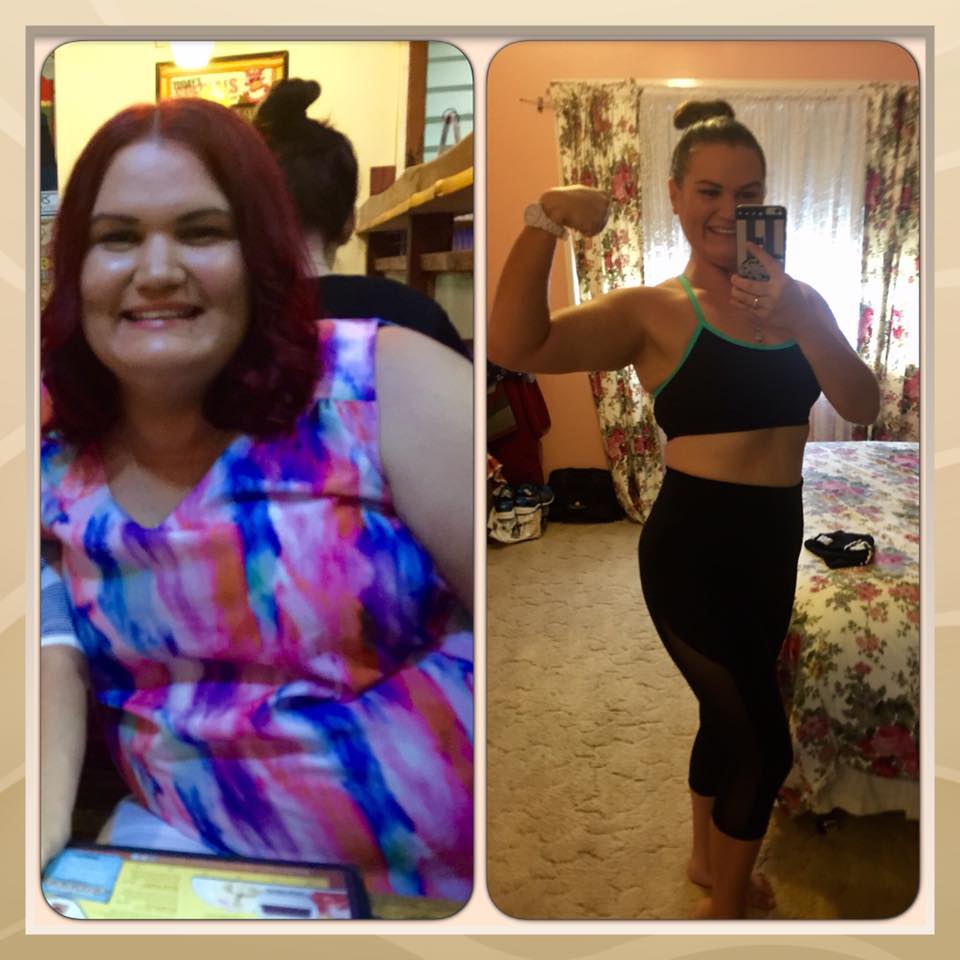 Mum Renee, from Central Queensland, has overcome depression and anxiety stemming from an abusive relationship and transformed her body losing 41kgs* (from 115kgs to 74kgs) with The Healthy Mummy Smoothies, free snack recipes and portion controlled high protein meals.
She says: "previously I lived day by day, but now I embrace life as it were my last day on the earth!".
4. Elle Temple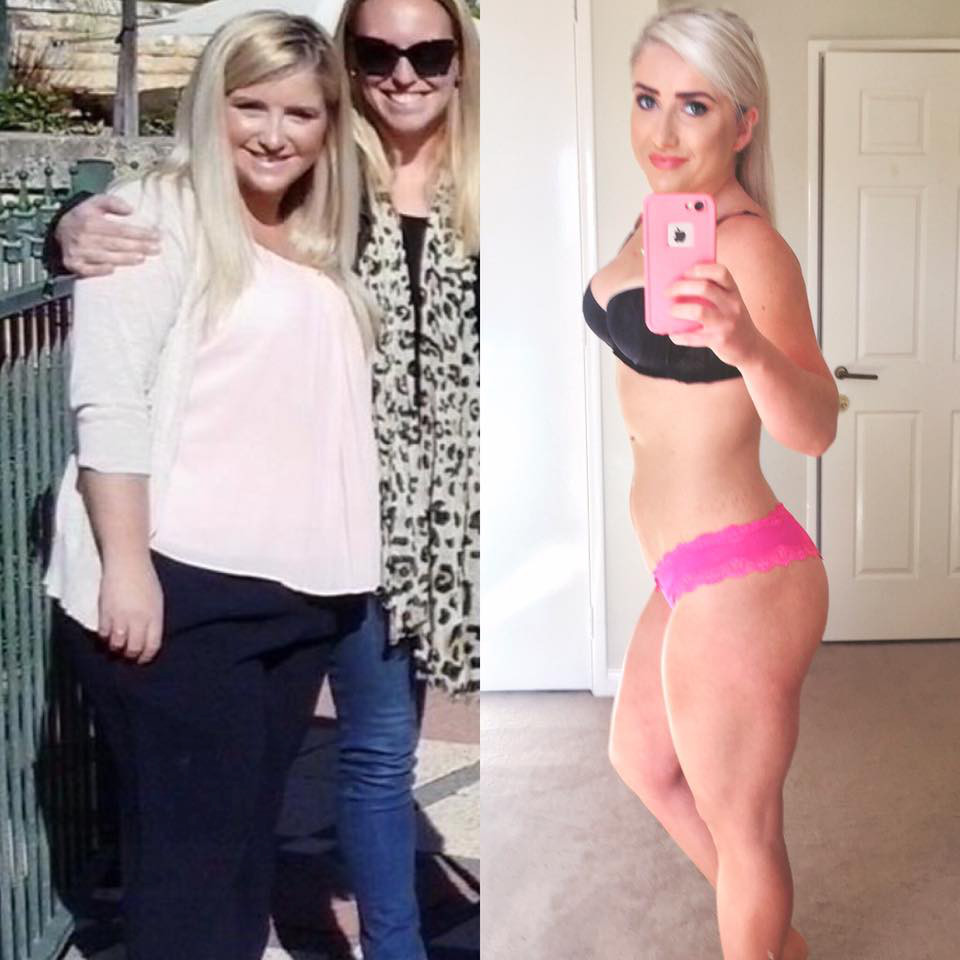 Smashing her weight loss goal of 25kgs* (from 83.6kg to 58.6kg) with The Healthy Mummy 28 Day Weight Loss Program, Elle now focuses on toning up.  Elle says
"today I am thankful that I am no longer afraid of having photos taken of me. I love that I have photos to look back on and am proud of how far I have come. From being 'obese' and having no energy to tackle my day, to being a healthy weight and being able to spring around with my crazy toddler".
If you want to lose 4kg by October 31 then come and join over 20,000 other mums on the 28 Day Weight Loss Challenge