10-Year-Old Autistic Girl Astounds World With Rendition Of Hallelujah
Kayleigh Rogers, a 10-year-old girl with autism from Northern Ireland, has blown the social media world apart with her incredible rendition of Leonard Cohen's Hallelujah.
Performed as a part of Killard House School in Donaghadee, a small school of 200 designated to teaching children with special needs, holiday choir performance.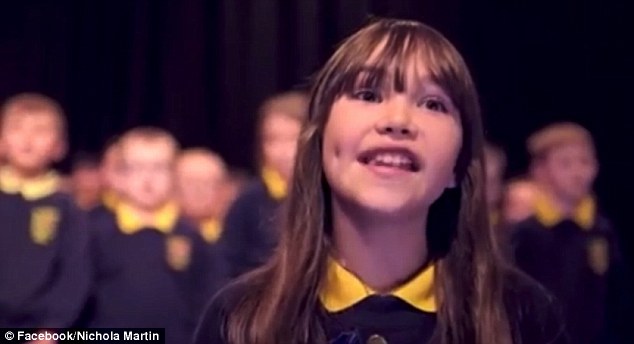 Kayleigh Rogers enrolled at Killard House School when she was just six-years-old, diagnosed autistic and ADHD. She began a very quiet, reserved and non-communicative child. However, her headmaster Colin Millar says that she showed a keen interest in music and performing arts.
How Performing Arts Can Release Anxiety
Mr Millar began to put Kayleigh into main roles of their school plays, from there her confidence and love of music grew.
"When she sings, she just opens up into the beautiful young girl she is and shows the talent she has," he says.
Kayleigh's headmaster and music teacher say that performing is: "her way of dealing with the anxiety and really just settles her down to allow her to access her learning abilities".
Breaking Autistic Stereotypes
Here at The Healthy Mummy, we are inclined to avoid stereotyping children with their 'disabilities' or special needs.
But Kayleigh has broken her stereotype and her headmaster Colin Millar says that while most people "write children off who have special needs or learning difficulties… I think this shows that special needs children have so much to give the world".
We honestly could not agree more! Kayleigh is an amazing and brilliantly talented young girl who has the world at her feet with a voice as powerful as this!
Reach for the stars young Kayleigh we have a feeling you may just move mountains.
https://www.youtube.com/watch?v=T_-keZHlZrg
Meanwhile, you MUST read this blogger's amazing tribute for mums across the globe.