20 hilarious places kids have fallen asleep (everywhere but the cot)
As parents, we've all been there. We've spent hours umming and ahhing over which cot to buy for our precious child only to discover a few months into their lives that they will sleep almost anywhere. Anywhere BUT their cot!
We asked The Healthy Mummy Community to send in photos of the crazy places and positions their children have fallen asleep in.
The photos will no doubt warm your heart, give you belly laughs and will have you asking yourself – how? Here are our top 20 hilarious places and positions kids have fallen asleep in.
1. On the floor – with their pooch!
Kids and dogs – doesn't get cuter than this.  Loyal and protective as ever, neither dog is getting a wink of sleep, meanwhile the children are out for the count!
2. In the car seat (not so unusual, however….)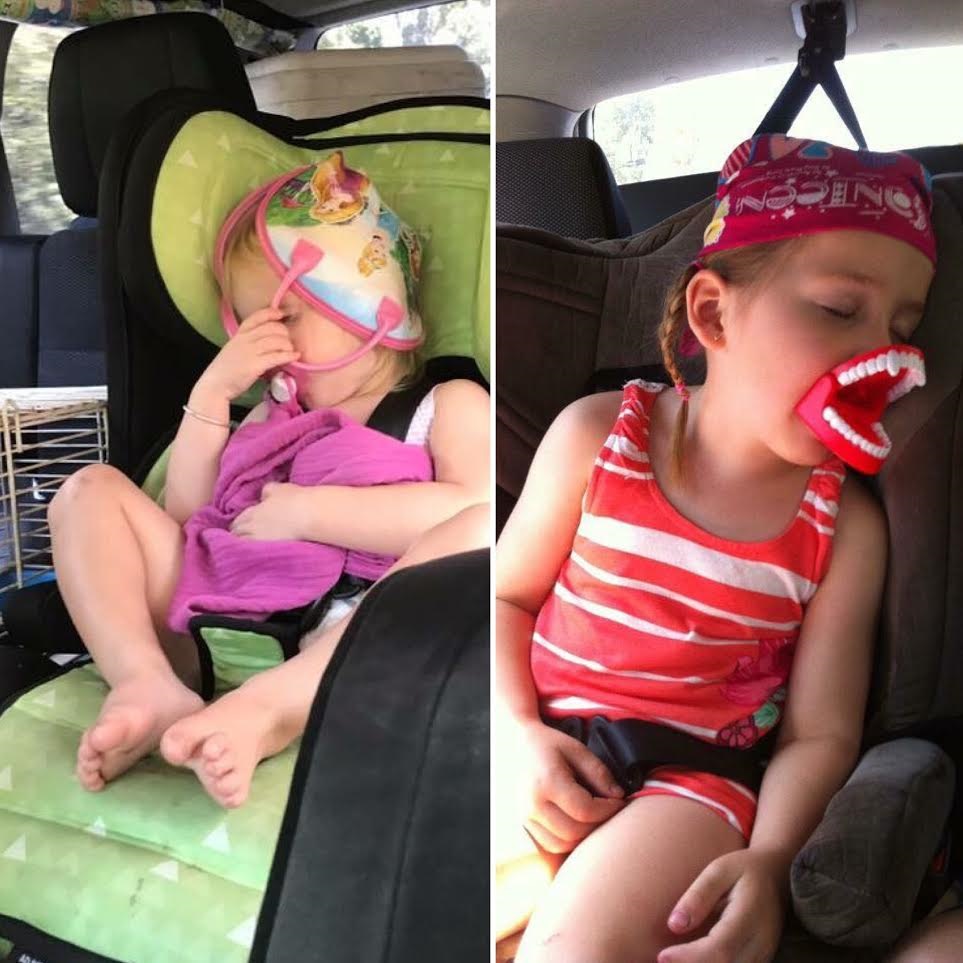 With a handbag on one's head and fake teeth in the others mouth; these two have us in stitches.
Left image: Mum Ashley says: "This is my 2 year old on our 6 hour trip at Christmas. The bag was an early present from nanny".
Right image: Mum Ellen says: "My daughter when she was 4. This was a long trip to Queensland from Victoria and that's a McDonald's toy ".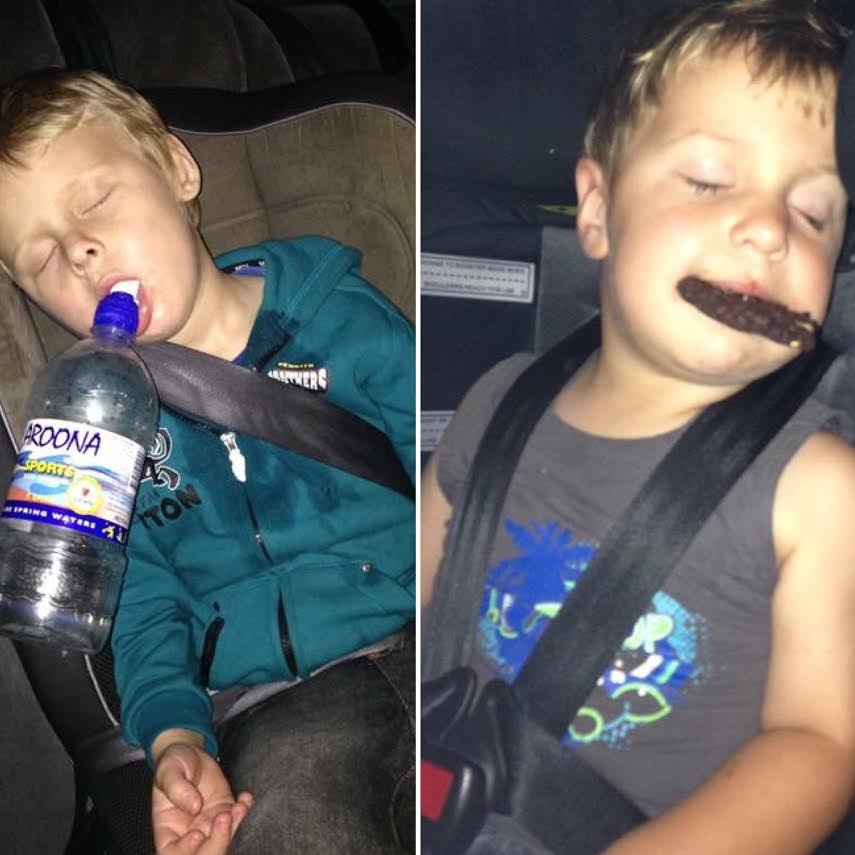 Oh bless! With a drink bottle and a biscuit in their mouths, these boys are prepared for when they get thirsty or hungry enroute! How do they keep these things in their mouths? We will never know!
3. On the garage floor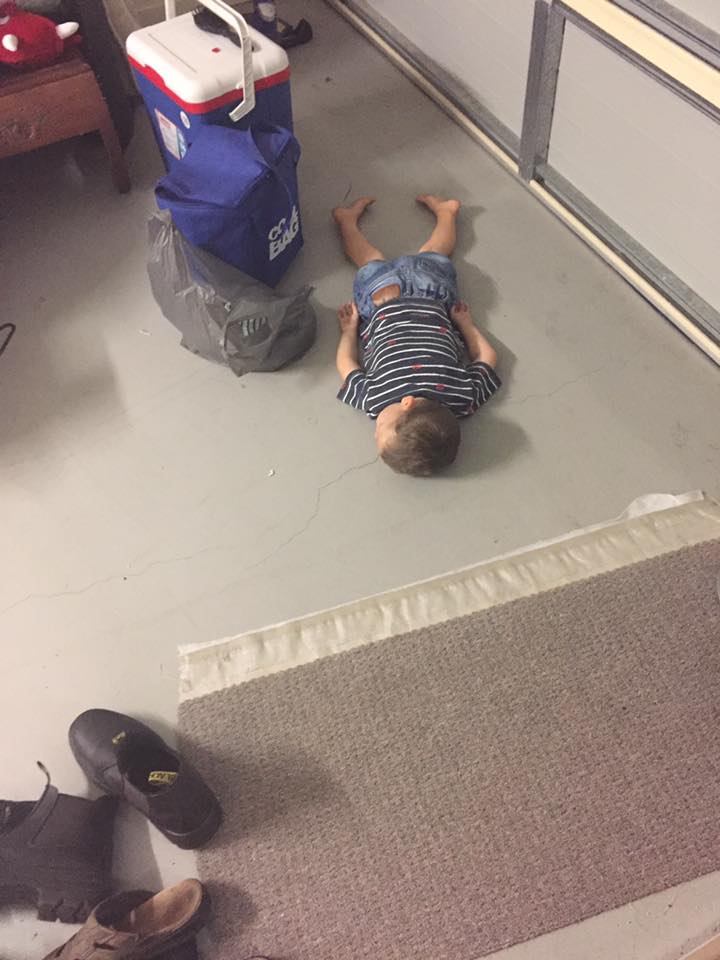 Not your typical place to take a nap. If this was an adult passed out on the floor next to the drink cooler, we would come up with completely different assumptions. For this little guy, we guess it was just a cool place to rest.
4. In their favourite chair – face down!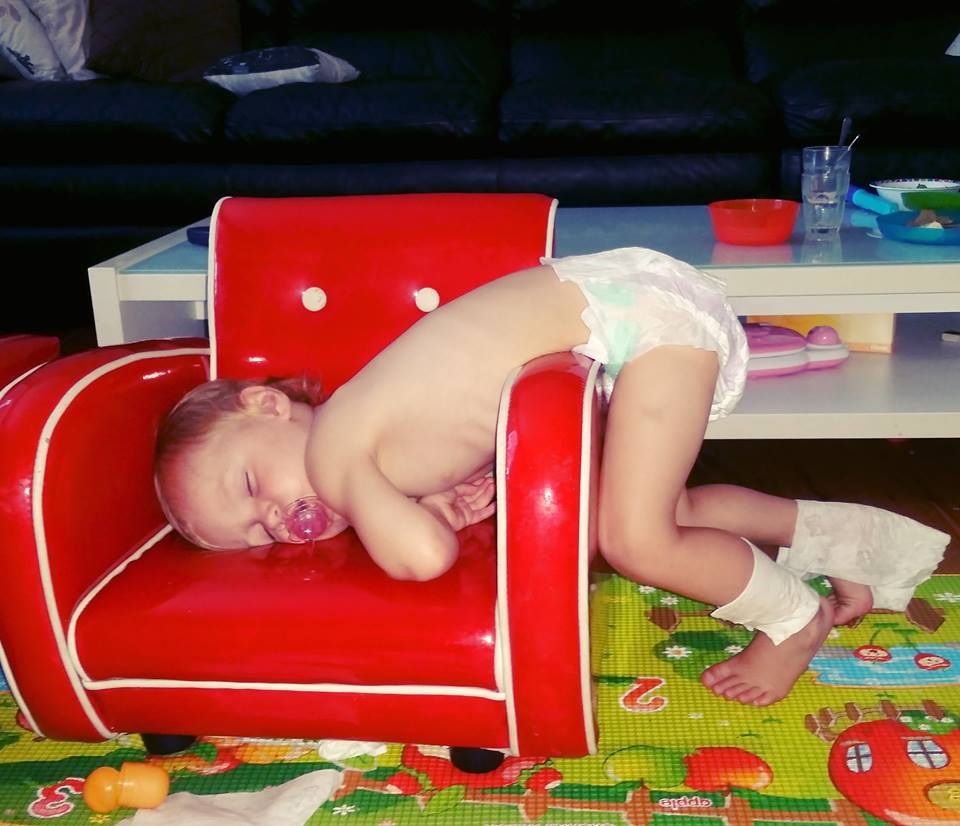 Not the most conventional way to sleep in a chair! Mum Nicole says: "She has wipes on her ankles because her sister thought that she might get cold. The aim was to cover her completely."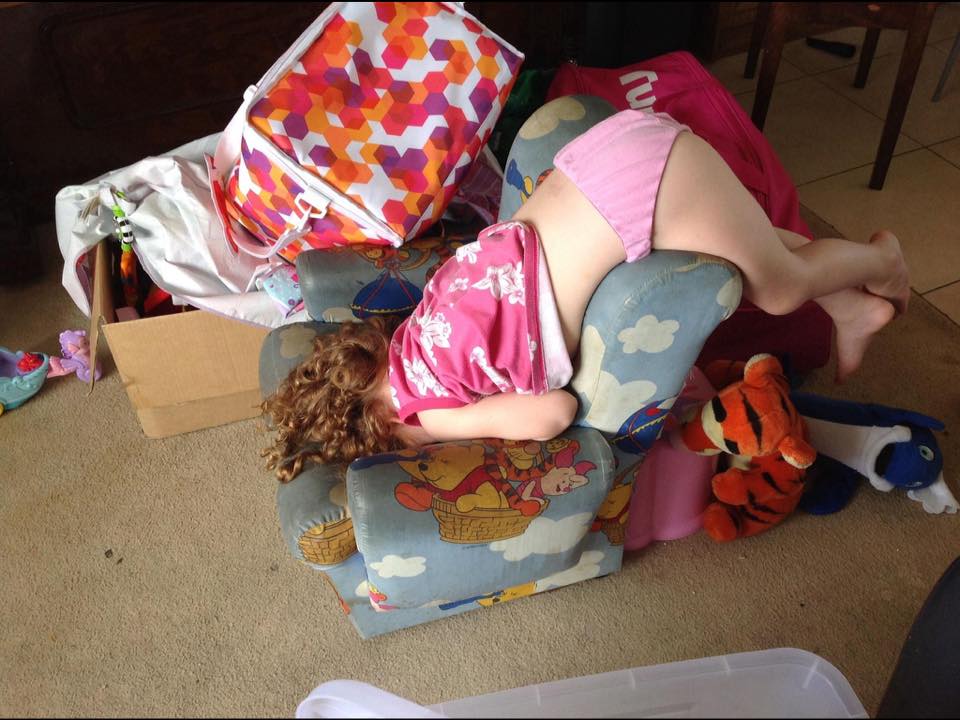 Comfortable? I am not so sure! Mum Simone says: "I think this was after a tantrum"
5. In the dog bed!
Ain't this just the cutest? If it is good enough for the pooches, it is good enough for this little fellow.
6. The kitchen bench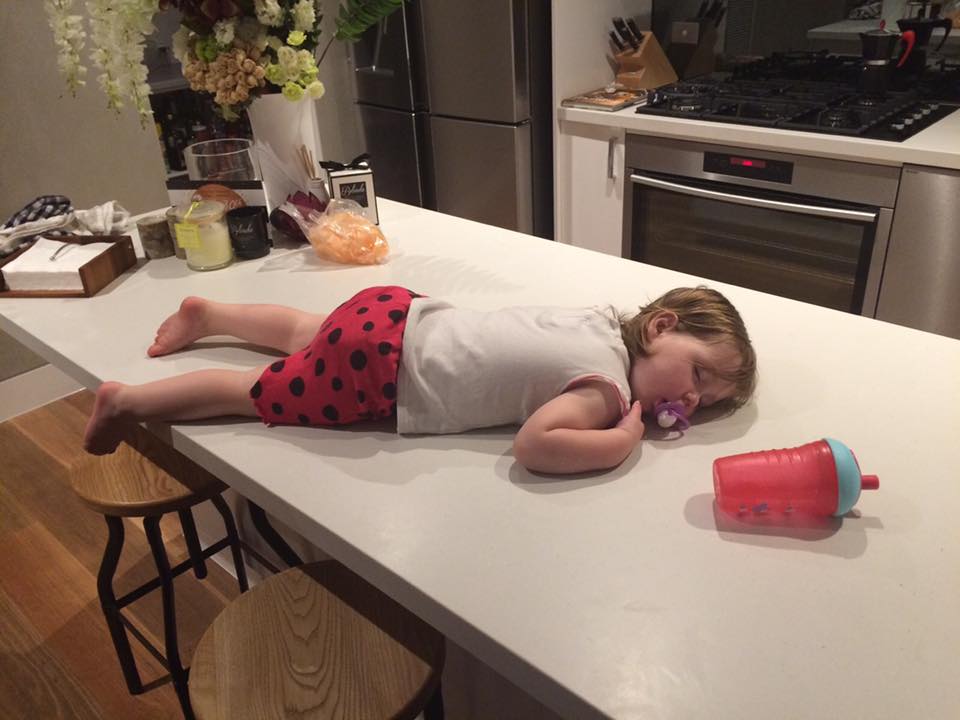 Well at least she will be ready for the next meal!
7. The doorstep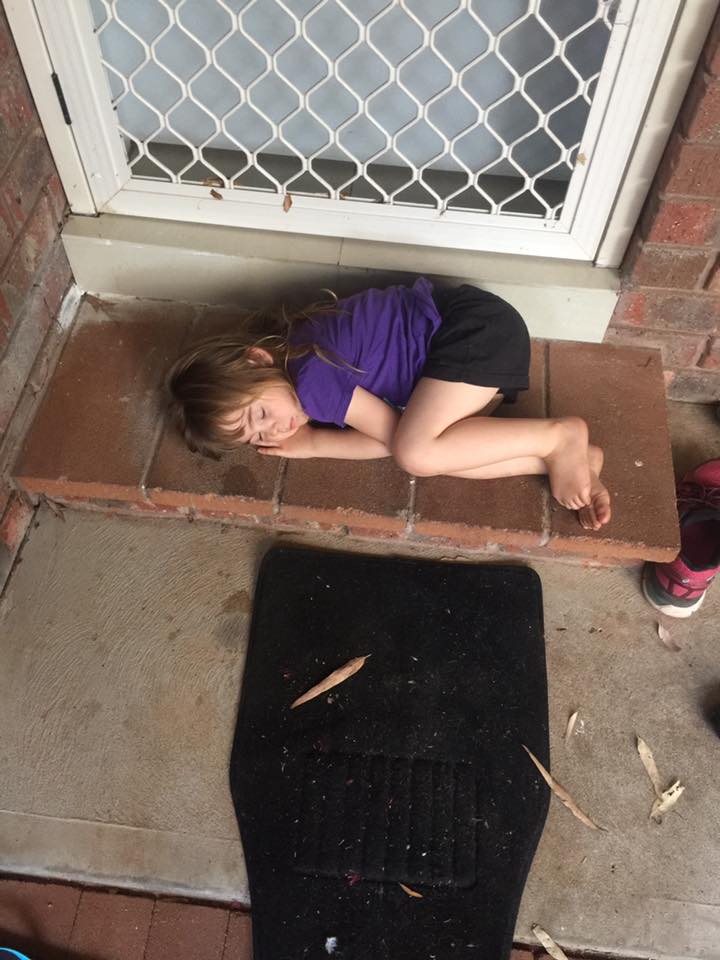 What's more comfortable than a hard brick step? Erm – just about everything else! Still, it didn't deter this little girl getting some shut eye.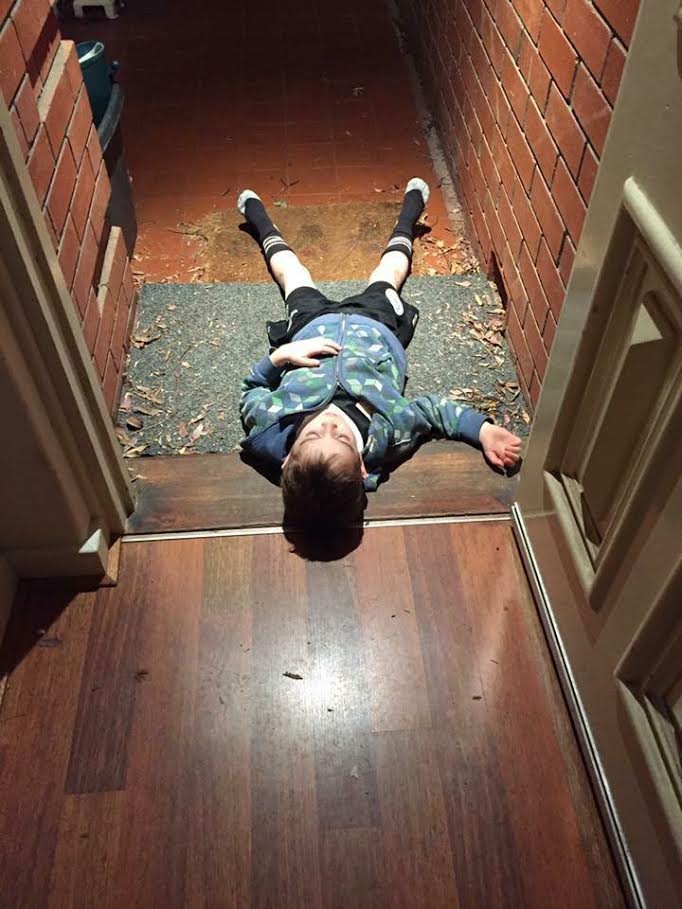 Again, doesn't look super comfortable! Mum Kate says: "our 6 year old fell asleep while his soccor boots were being taken off".
8. The sofa come side table!

Straddling both the sofa and the side table mum Holly says: "My girl sleeps anywhere but this is one of my faves".
9. In a cupboard!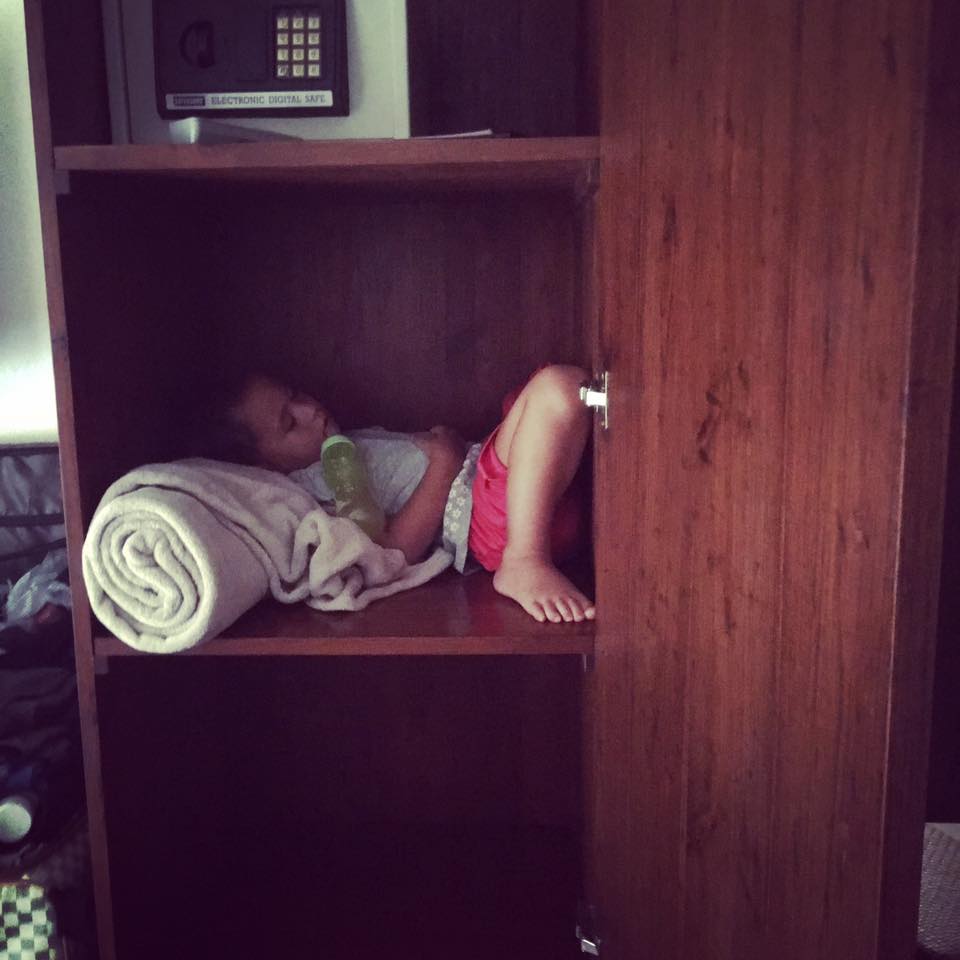 Being squished up like a sardine didn't deter this little girl from choosing a shelf to sleep in. Maybe she is trying to guard the valuables?
10. In the face painter's chair!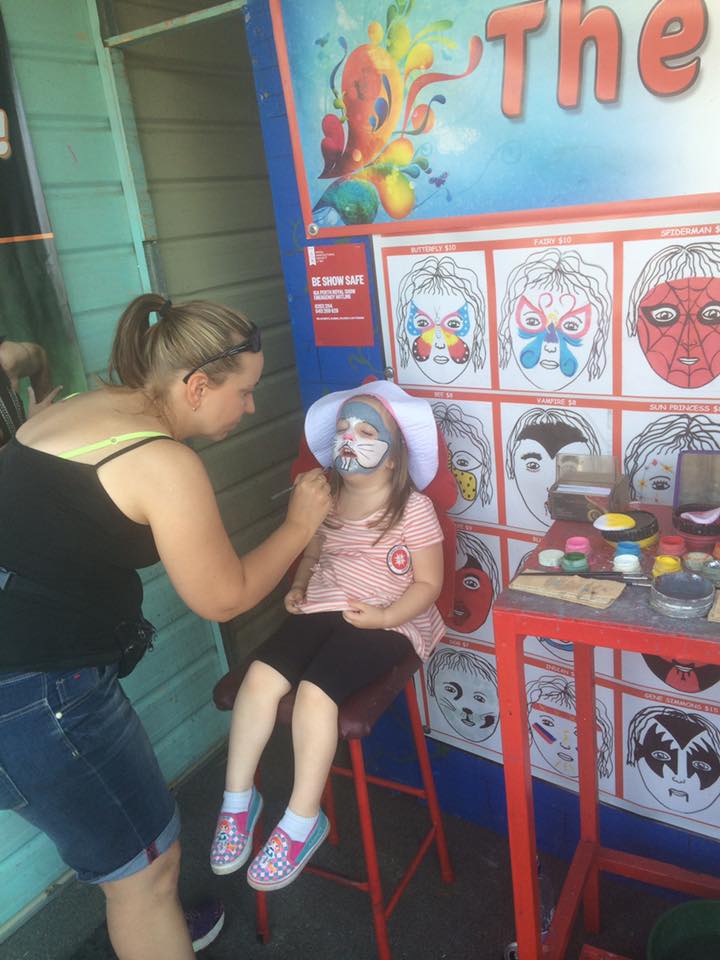 It's all to much for this little bunny! She fell fast asleep while getting her face painted at the Royal Easter Show.
11. The sofa – in the most unusual manner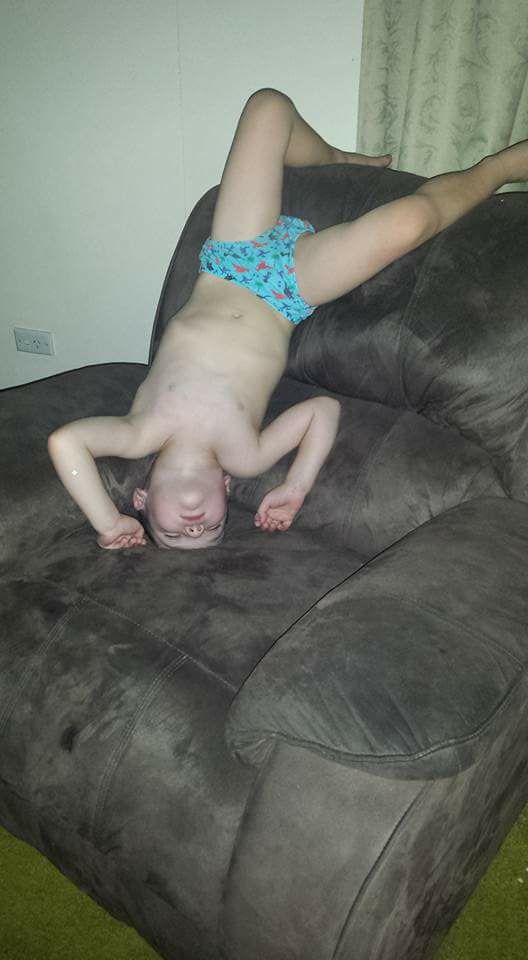 Why lay across the sofa when you can hang off it? Mum Zoe says: "my son is forever falling asleep in hilarious positions but this would have to be one of his best". Clearly a future trapeze artist! We can only imagine what he is dreaming about.
12. On a department store bed – boots and all!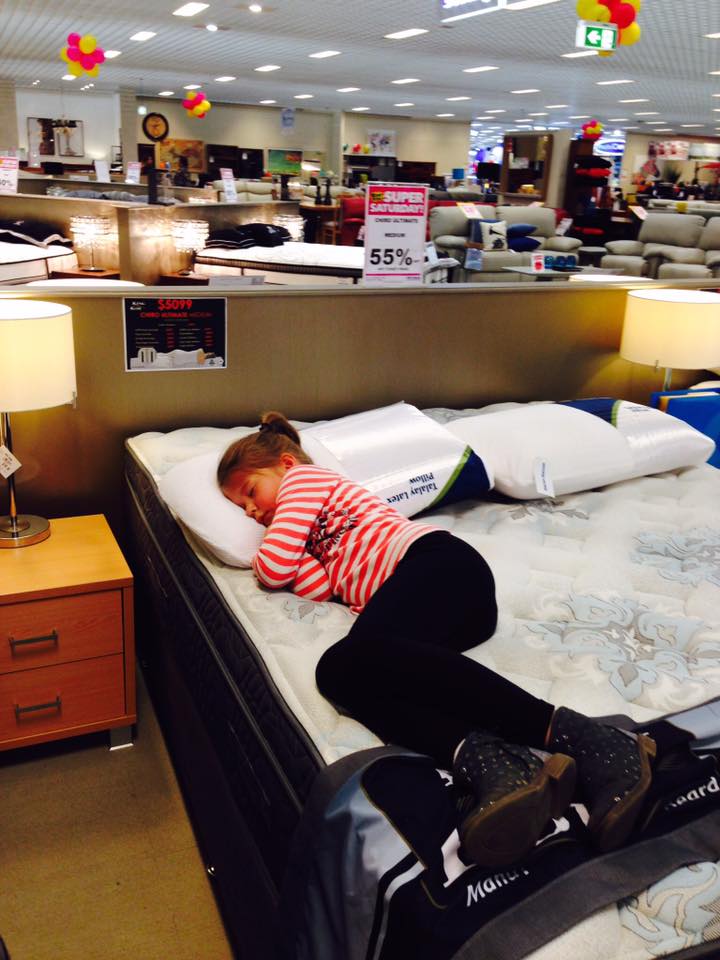 Mum Leanne said "My daughter fell asleep on a bed in Harvey Norman". Clearly this bed passed the test.
13. Cosy under the curtains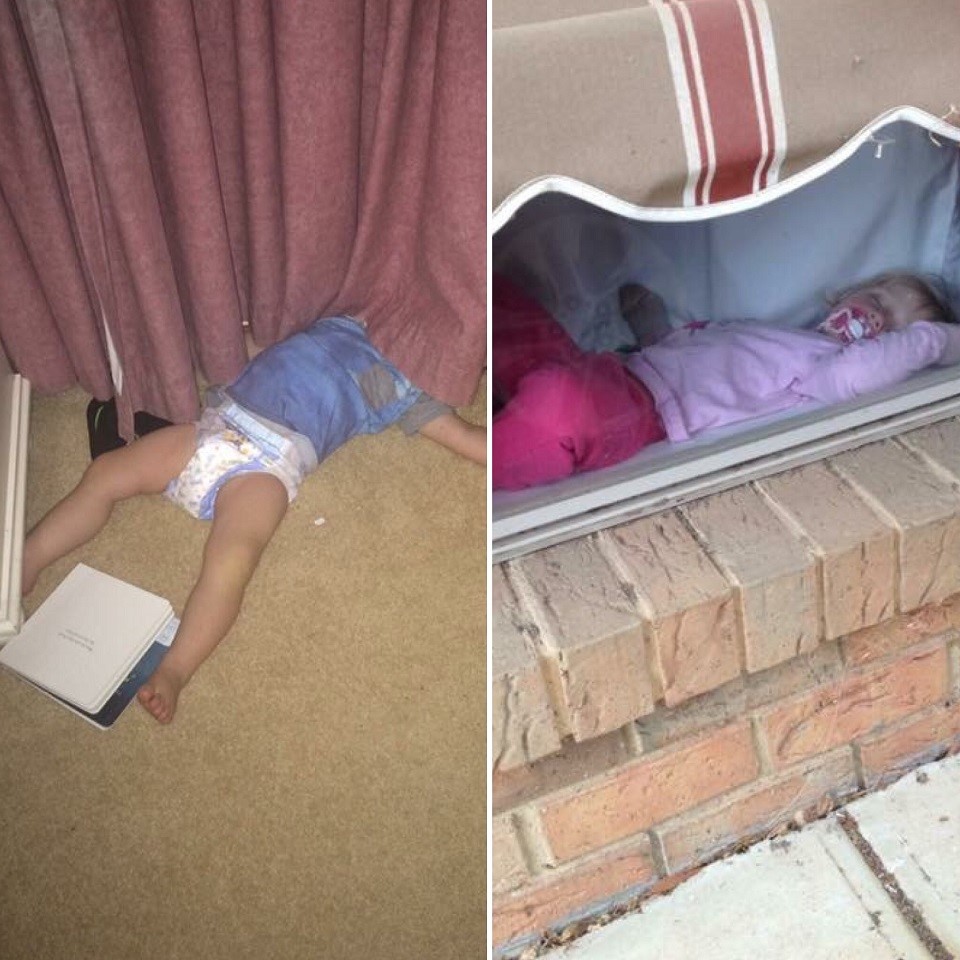 Image left: Mum Rachael says: "Apparently under the curtain is the most relaxing place he could find"
14. In a washing basket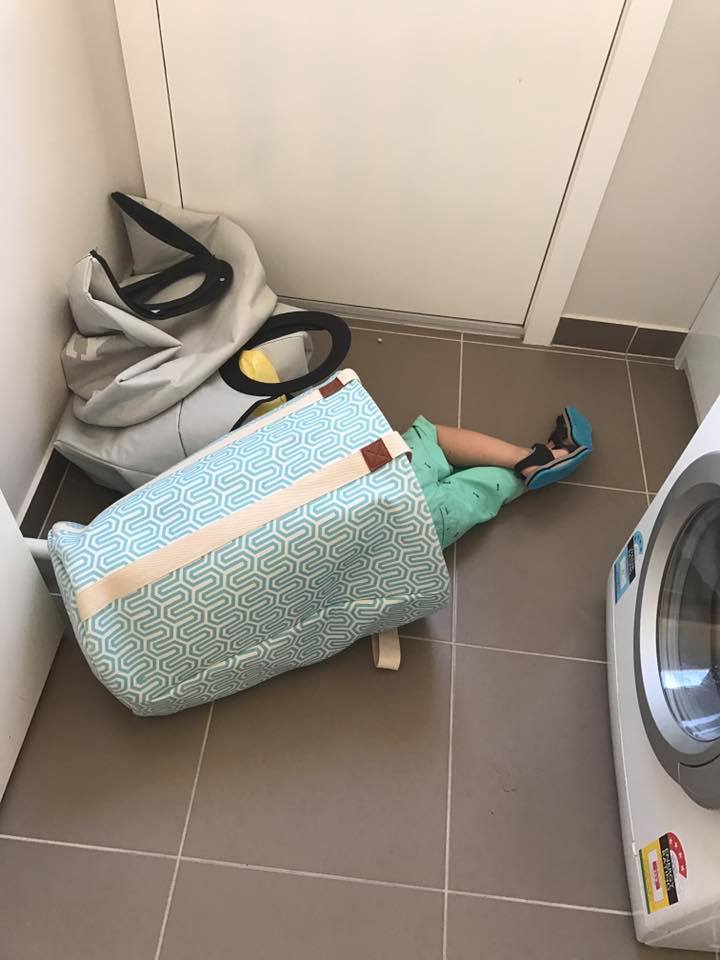 We have to admit – these two do look quite cozy! Mum Rana says: "Yes, thats a washing basket!"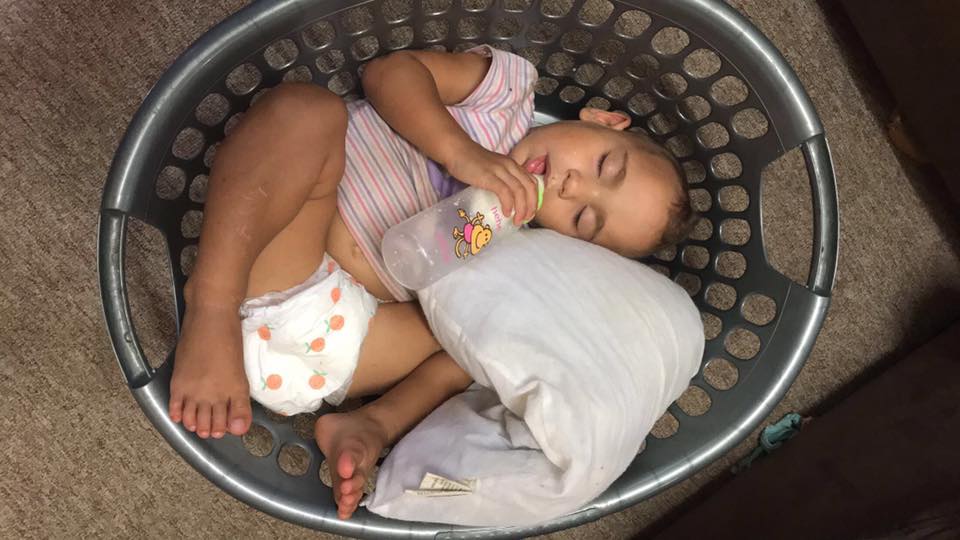 15. Under the TV unit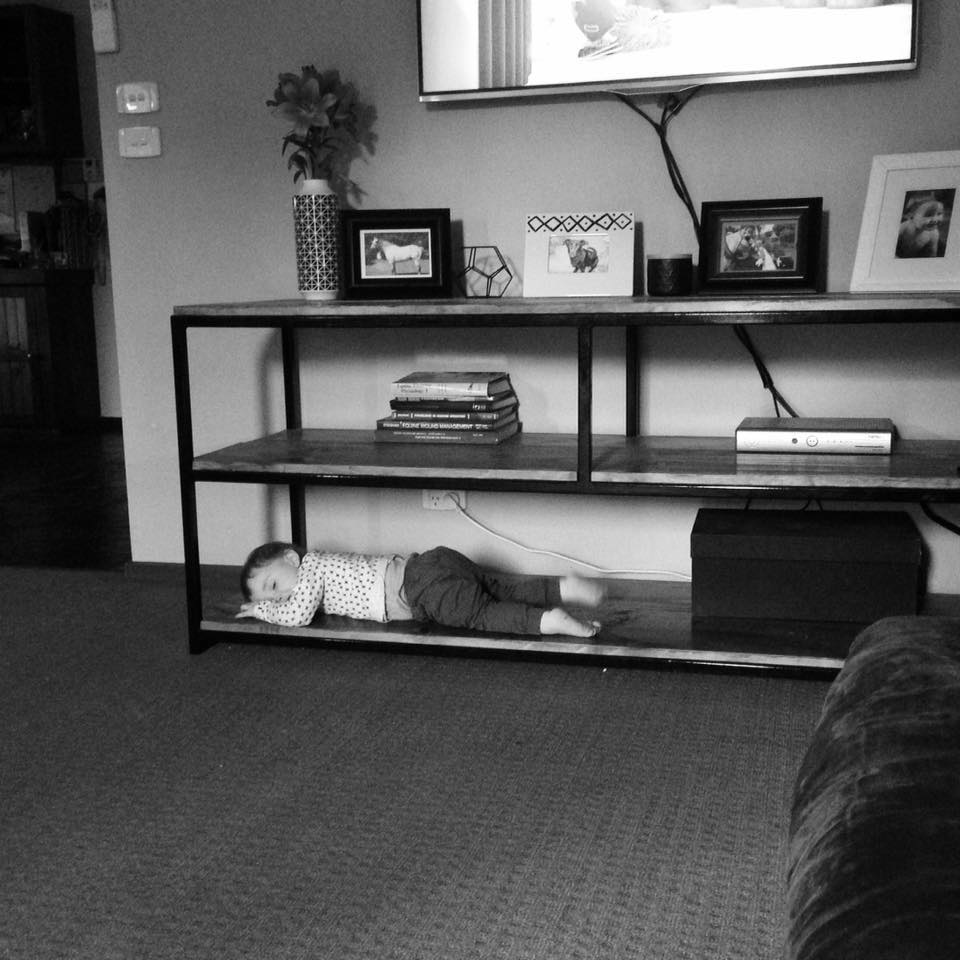 Not sure we have ever seen a cuter accessory!
16. The coffee table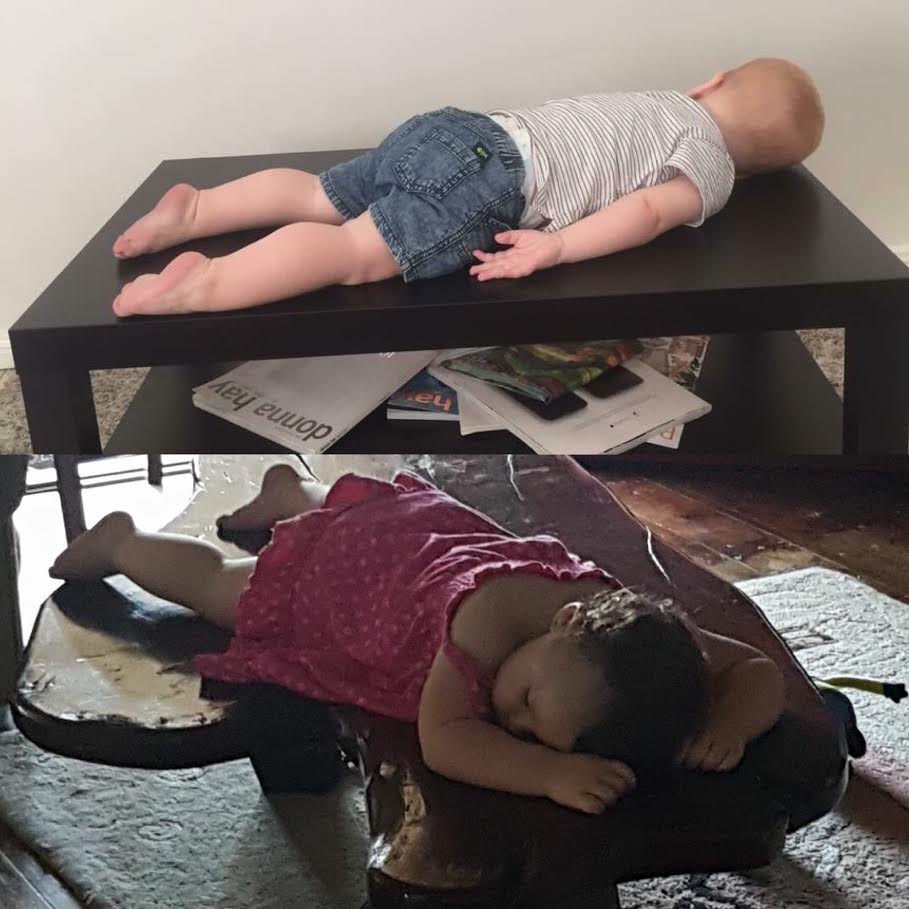 These two are taking planking to a whole new level!
17. In a shopping cart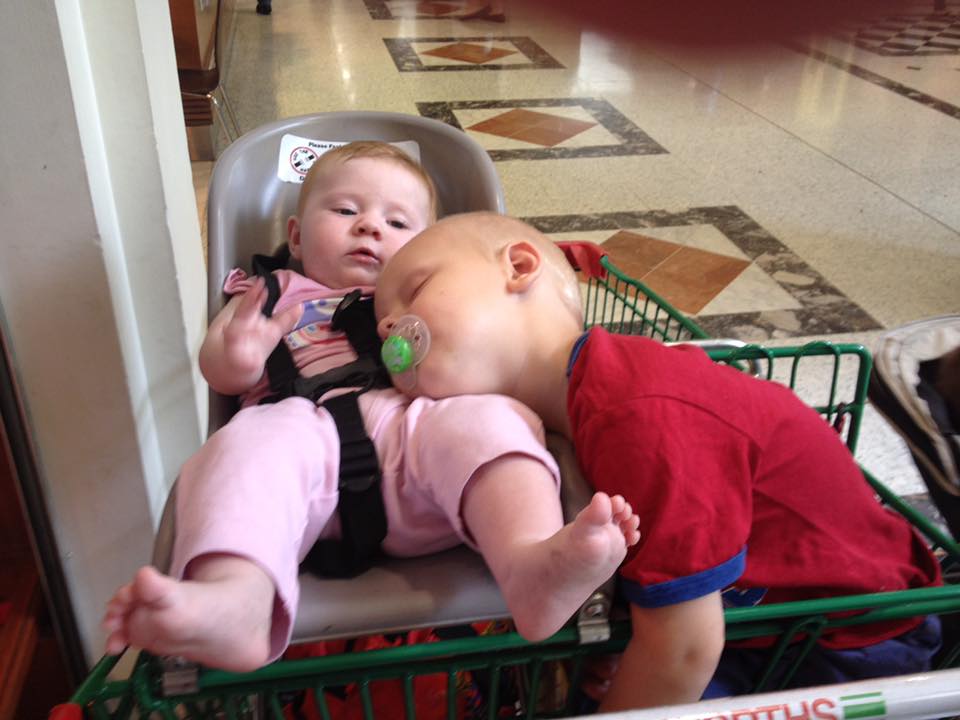 Baby sister isn't too impressed with her brothers choice of pillow! Mum Sam says: "My oldest was tired and his sister ended up bashing him – was payback"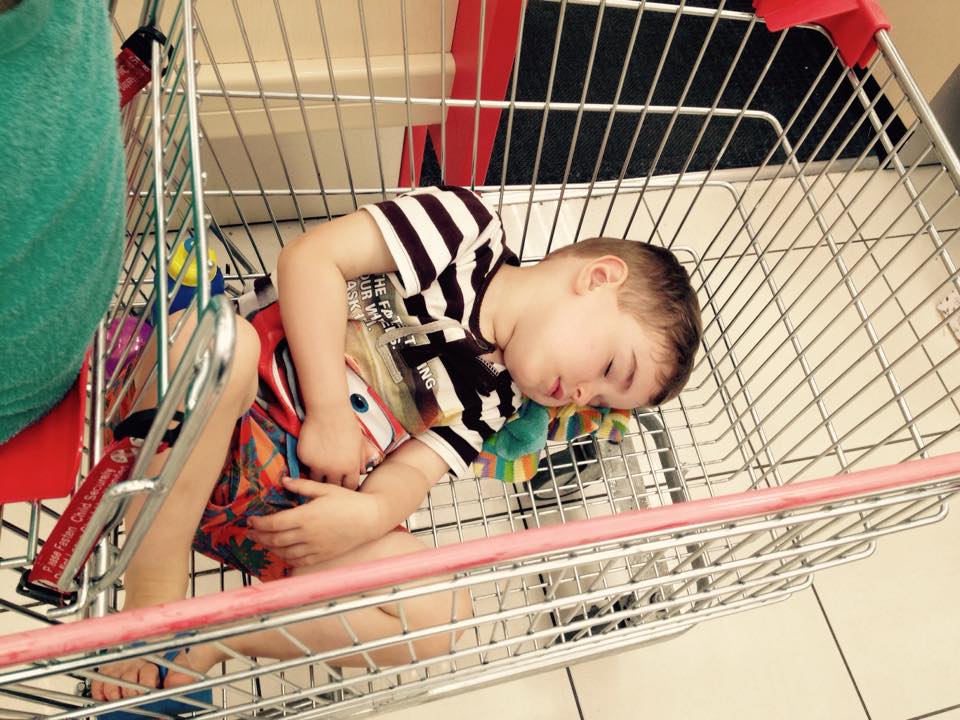 Hopefully mum wasn't planning to buy too many groceries! Her cart is already full.
18. On the throne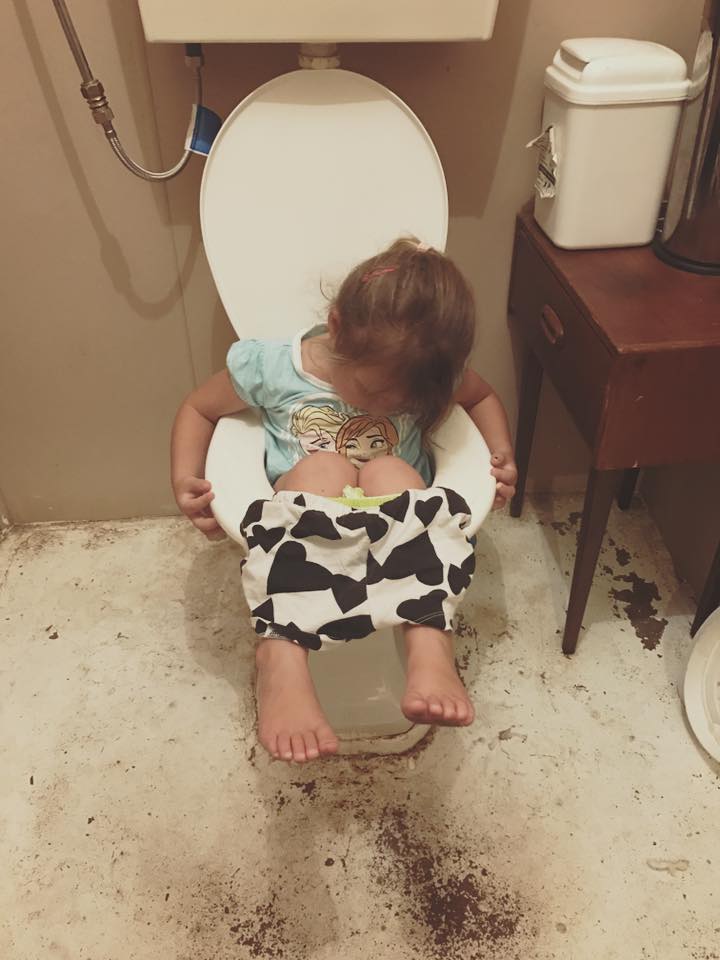 It's exhausting business doing the business!
19. In their lunch (well, almost!)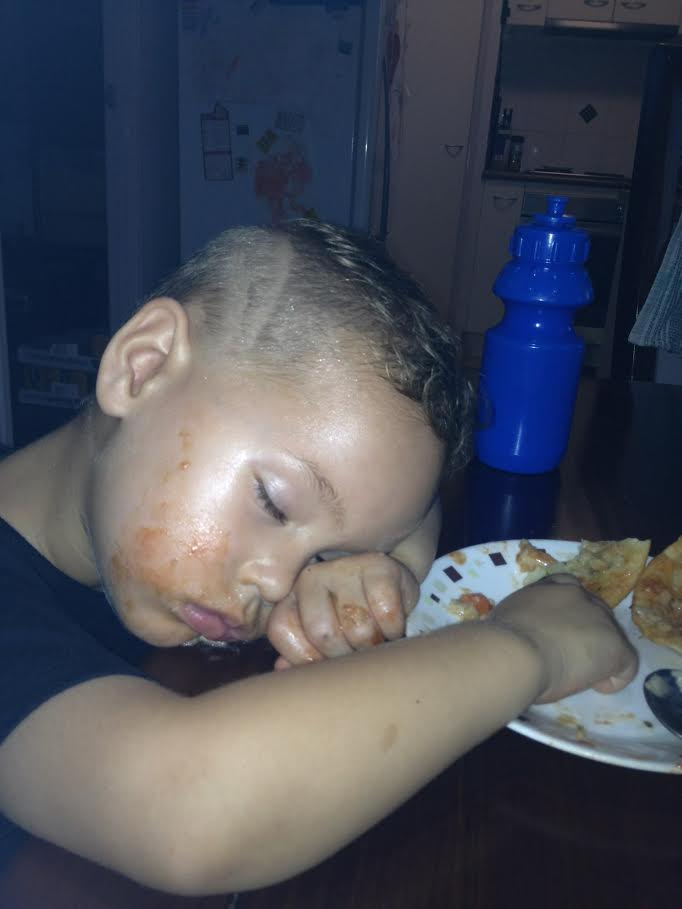 Poor kid!
20. The standing position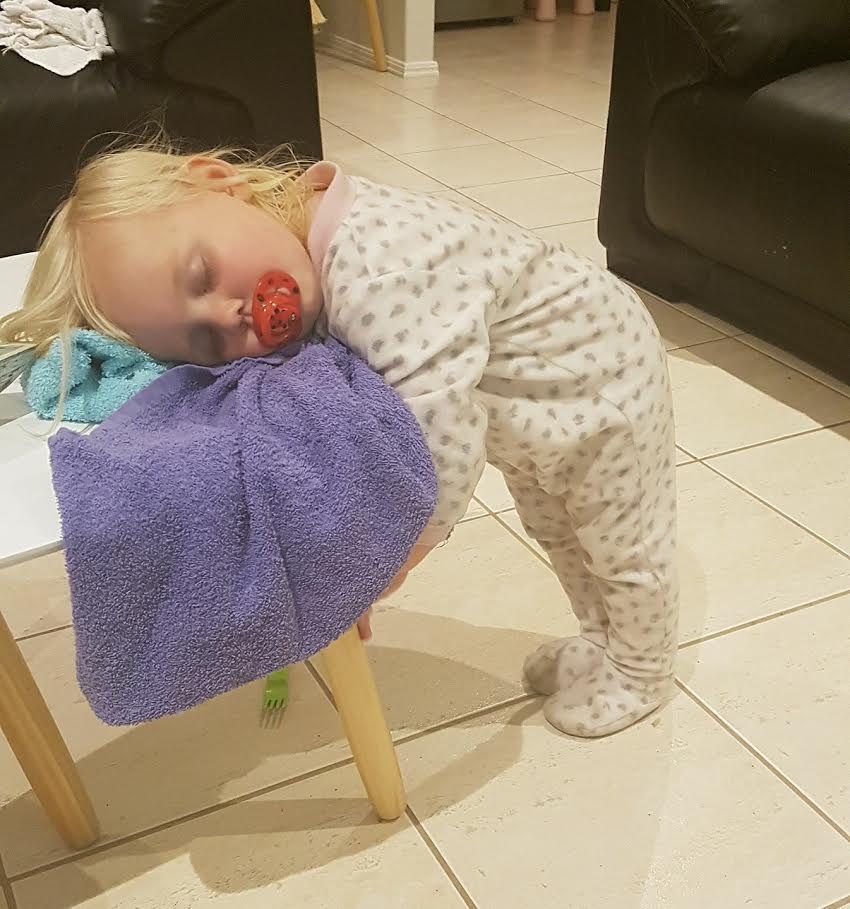 Mum Danielle says: "fell asleep half standing up".
Thank you to the hundreds of mums in The Healthy Mummy community who submitted their hilarious photos to us. These pics are beyond adorable (and hilarious)!
Have you had problems getting your child to sleep? Here are 7 sleep related posts you must read if you have kids.
Looking for more parenting humour and/or practical advice? Join our huge communities with hundreds and thousands of mums just like you.  We have lots of closed Healthy Mummy Facebook groups to suit you.
Join The Healthy Mummy communities.
Try the Healthy Kids Smoothie!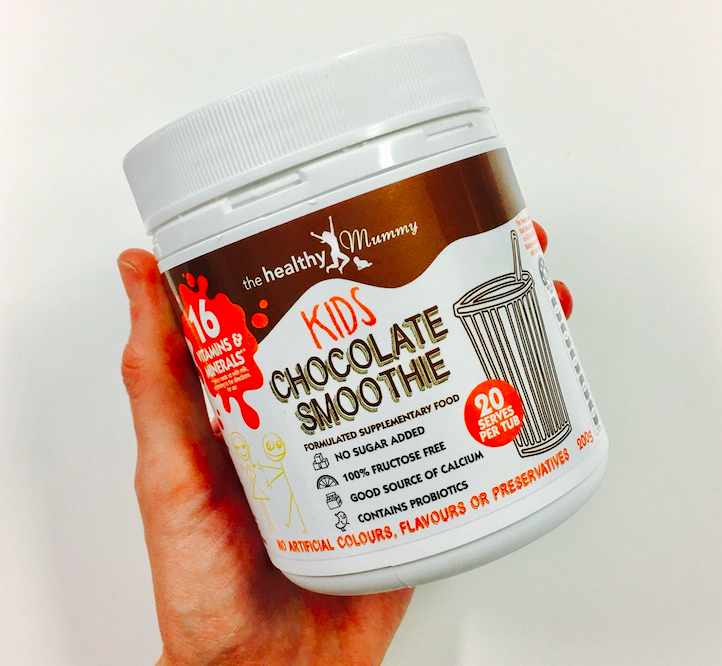 The Healthy Kids Smoothie has been specially made as a healthy snack for kids and is ideal if you have fussy eaters or want to ensure your children have a nutritious and healthy smoothie snack. It also has a 4.5 Health Star Rating when made with skim milk. Plus it contains NO added sugars.
The sugar content in The Healthy Kids Smoothie is from NATURAL sugars from the lactose in the milk and is FREE from added sugars. WHO recommend aiming for 5% added sugars in the diet and this product provides NO added sugar
The Healthy Mummy Kids Smoothie is rich in carbohydrates and protein and is a natural energy packed smoothie made for kids.

It contains 16 essential vitamins and minerals and when combined with milk, provides children with 50% of their Calcium RDI. 

It also contains probiotics needed for healthy guts and is free from fructose.
GET YOUR HEALTHY KIDS SMOOTHIE TUB HERE!