Meal prep, as we all know by now, is a GREAT way to stay on top of your eating habits, get organised and feel motivated and in control.
These three amazing meal prep queen mums Sascha, Nikola and Kaitie have lost a combined 68kg and they are here to tell you how they became the ULTIMATE meal preppers using the 28 Day Weight Loss Challenge and how you can too.
Spoiler: It's not as hard as it looks!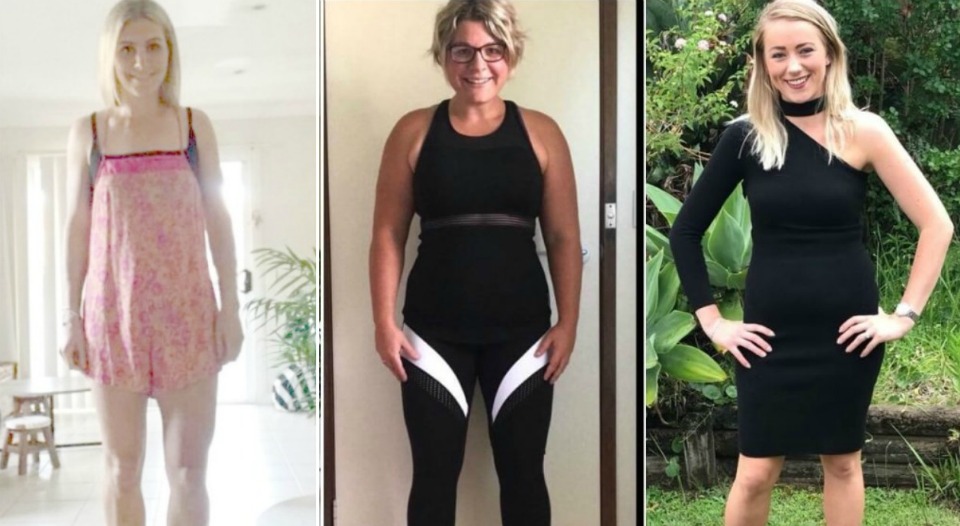 3 mums share 30 meal prep tips
1. Sascha Farley
Four weeks after her second baby and second cesarean, sitting at 100kg, Sascha signed up to her first
28 Day Weight Loss Challenge
and had never looked back! She says she was ready for a lifestyle change and not a quick fix.
"I've lost over 30kg and now sit at around 66-68kg and I still do the Challenges, customising them each week, planning and prepping to make my life easier and to stay on track," Sascha says.
Sascha also drinks a Healthy Mummy smoothie on the mornings she works as a convenient meal or snack option.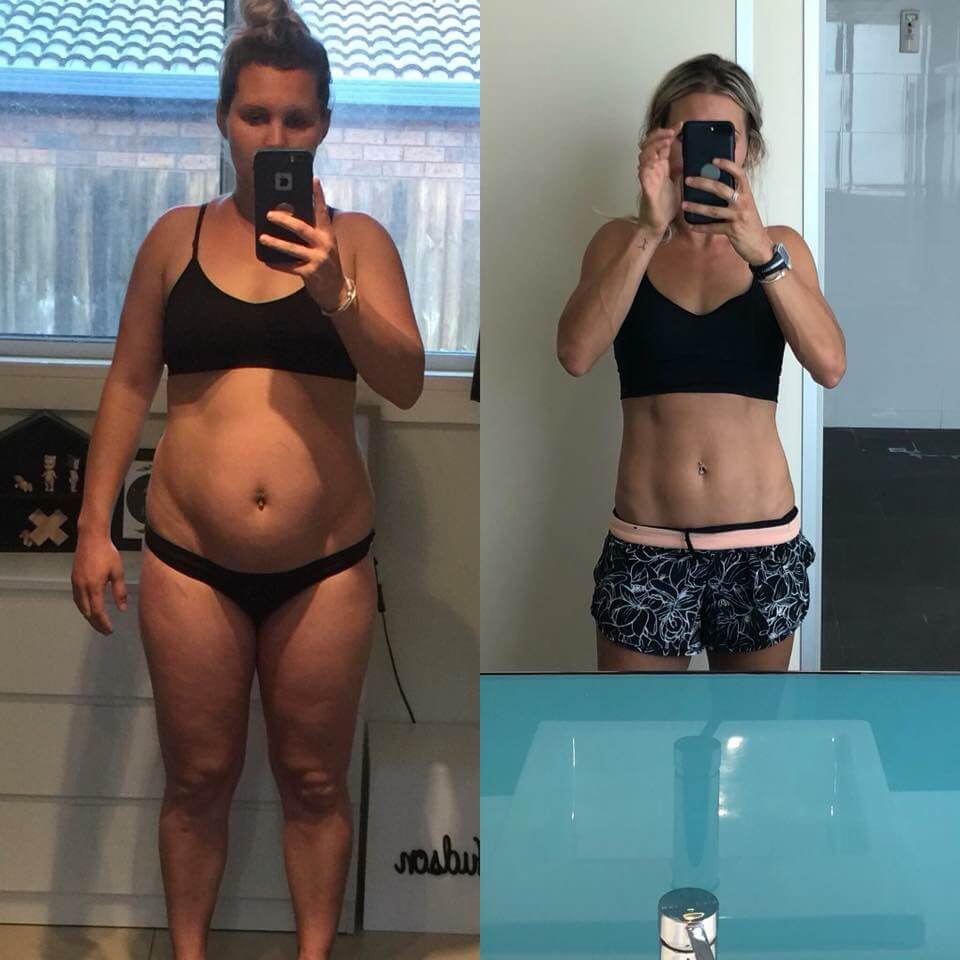 Sasha's top 10 tips for prep and saving time:
Customise the plans – you will still see results!
Repeat meals – all our dinners are for lunch the next day, cook extra, cook double batches!
Make an extra meal or two each time you cook and pop it in the freezer, your future self will thank you!
Try and be consistent with your days for planning and prepping each week if you can! That way when motivation stalls, your habits will keep you going!
To save time, pre chop as much as you can, get all your ingredients out ready to go before hand.
Choose meals that use different kitchen aids such as stove top, thermo mix, oven etc so you can have lots of different things going at once to get the job done quicker!
Prepping doesn't have to be big batches, depending on work and home life do nightly prep/daily prep!
Biggest advice is don't compare and just make it work for you, any bit of prep helps.
Keep your pantry stocked, mainly with base items such as rice, pasta, cous cous – buy when things are on sale, that way you always have the start of a recipe on hand – the base of it.
Freeze everything you can – leftovers, chopped veg, meats etc as it will save time and money down the track.
What's your favourite exercise on the 28 Day Weight Loss Challenge?
"Anything lower body and Butt & Thighs workouts!"
What's your favourite feature on the 28 Day Weight Loss Challenge app and why?
"The nutritional break down on all the meals. You know exactly what you are getting and it helps get your every day food knowledge up which is so important! I love the whole app in general though, it's tough to choose just one thing."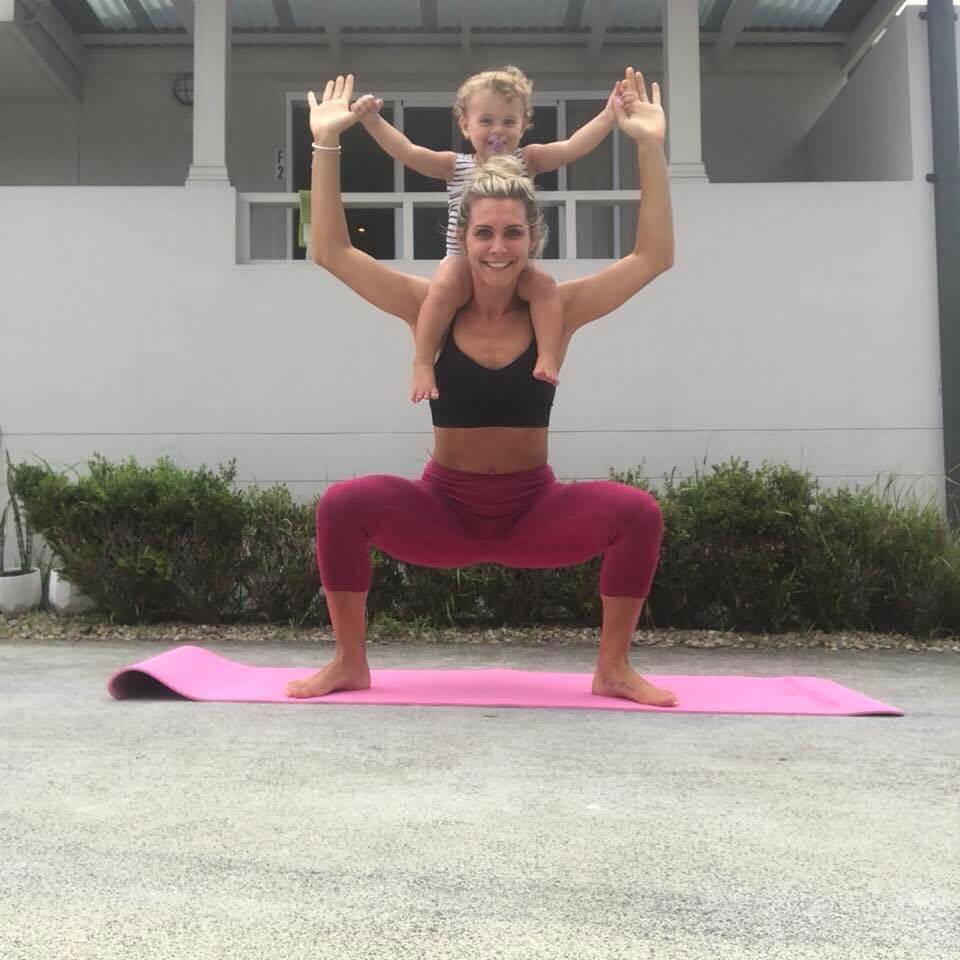 2. Nikola Green
Nikola has been following the
28 Day Weight Loss Challenges
for 2.5 years! She reveals she decided to sign up as she had just come out of a relationship and was 'eating her emotions'.
"I was unhappy, my twin boys were missing out on simple things like the playground cause I was too lazy and didn't have the energy to take them," Nikola says.
She has now lost 17kg and 120cm from her body and is healthy, fit, strong, and confident running around with her boys.
Nikola says, "I absolutely love the Challenges because it's all planned out for me and there's so much variety of both food and exercises and not to mention it's family friendly."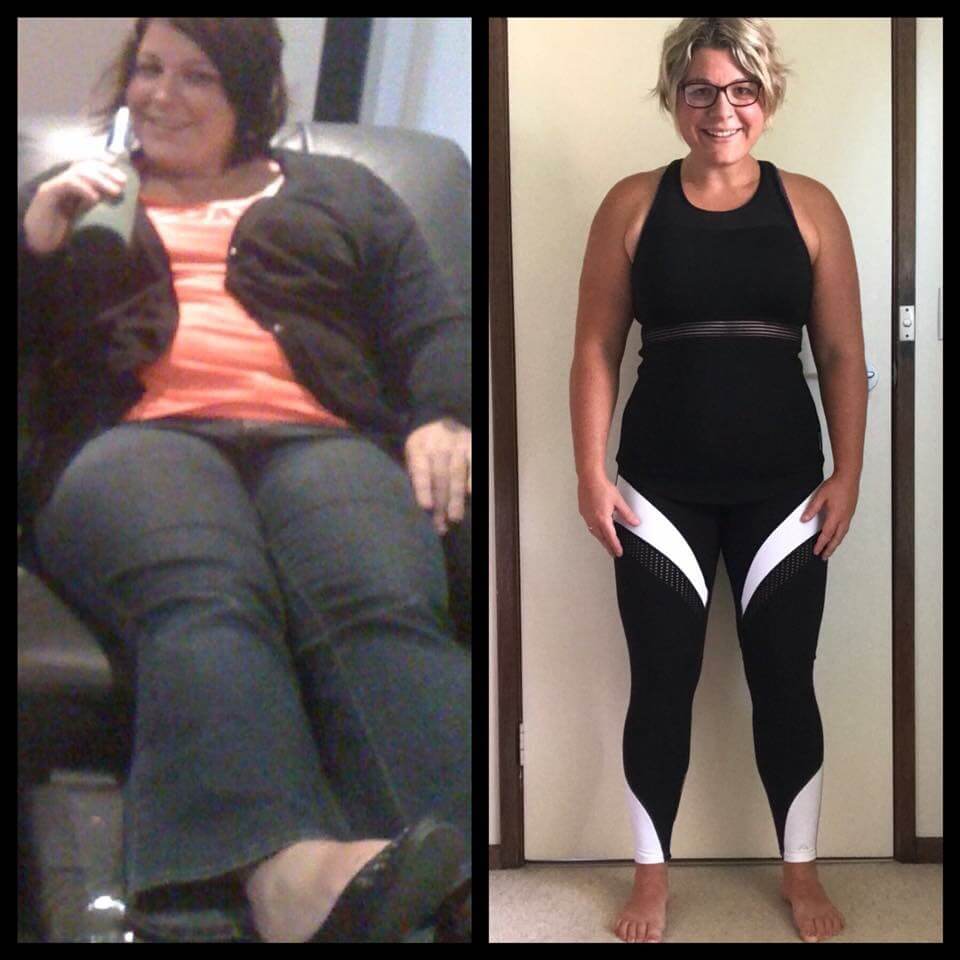 Nikola's top 10 tips for the prep and saving time:
Customise your meal plan to suit your taste and budget.
Bulk cook to save you cooking another night. Have cooked steamed chicken ready to go. It makes a quick lunch in a wrap, salad, pizza, omelette rice paper roll or anything!
Use up all ingredients from pantry or fridge first so you aren't wasting food and money. The app is great for this as you can search an ingredient and it will give you a heap of ideas.
Repeat meals and snacks, this saves time and money.
When unpacking groceries, cut up things like veggies and then put away as it makes it quicker the next time you need to use if all pre chopped.
Always have snacks like bliss balls in the freezer as they are the perfect snack to have on hand and easy to pop a few in your bag if going out.
Try a snack swap with another Healthy Mummy or friend. You make less but get more of a variety of snacks to try.
Shop around, I look for the best prices and when I find them I stock up. I'm not a brand snob so I'll buy whatever I can to save money.
Always keep boiled eggs in the fridge, they're a great snack or a good burst of protein to add to meals.
Cook and freeze portioned out ziplock bags of brown rice and quinoa. They are great to add to any meal to bulk up.
What's your favourite exercise on the 28 Day Weight Loss Challenge?
"It would have to be Tabata! I get a real sweat on and get my heart rate up! I also love the daily challenge exercises too as my boys can join in with me."
What's your favourite feature on the 28 Day Weight Loss Challenge app and why?
"The search function. I can search for an ingredient like avocado and boom, the choices are endless. I can then refine by looking only for breakfast dishes or by 5 ingredients or less. It's the best, as it's what helps me save money."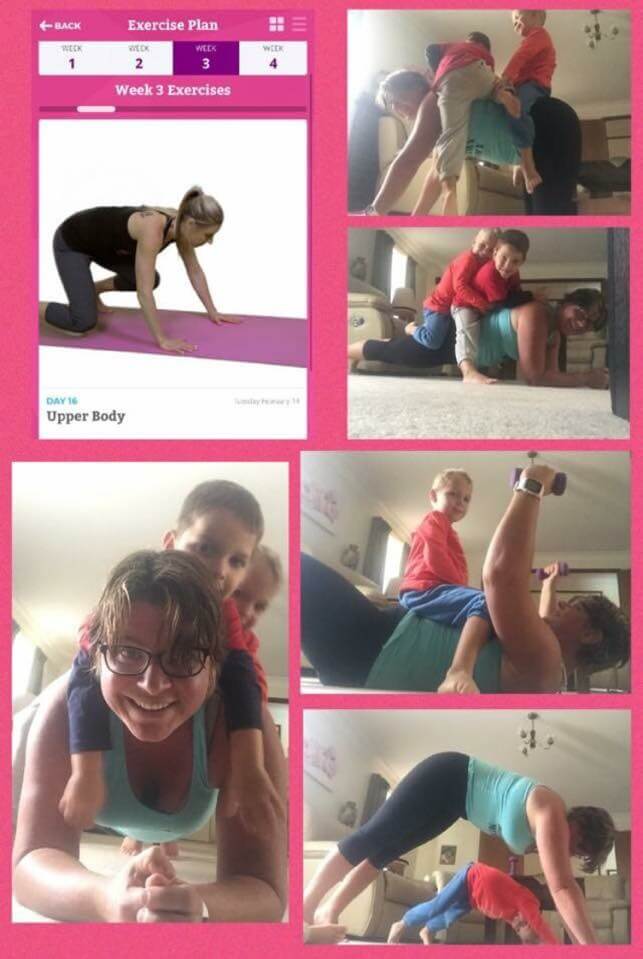 3. Kaitie Purssell
"I have basically maintained my weight loss since then, a lot of that has to do with meal prep", she says.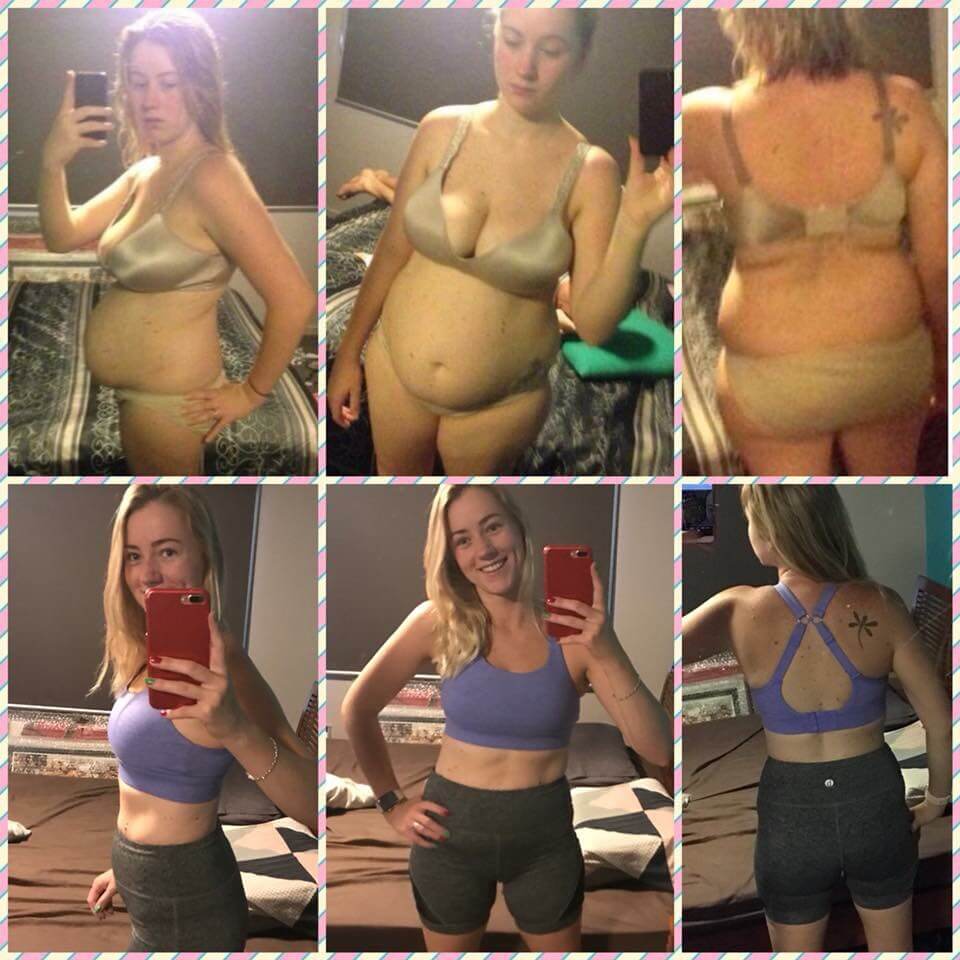 Kaitie's top 10 tips for the prep and saving time:
Prepare. Prepare. Prepare. Anything you can do will help set you up for the week.
Drink 2 litres + of water a day! I always have a bottle in my bag, car and by my side to sip at during the day.
Start your morning with warm lemon water or apple cider vinegar.
Make double or triple serves of dinners to portion up and freeze for the days when time is limited.
Make an exercise plan, work out when you can fit it into your day!
Don't rely on the scales, take photos and measurements too.
Use your app to customise your meal plan to suit you and your family!
Be kind to yourself, if you slip up don't let it derail you.
Pack lunch and snacks if you're out for the day.
Use your support! Your family, friends and the fabulous range of Healthy Mummy Facebook groups to help keep you motivated and to answer any questions you may have.
 What's your favourite exercise on the 28 Day Weight Loss Challenge?
"Tabata and pilates are my favourite Challenge exercises."
What's your favourite feature on the 28 Day Weight Loss Challenge app and why?
"My favourite challenge feature is the customising serves and bulk customising options."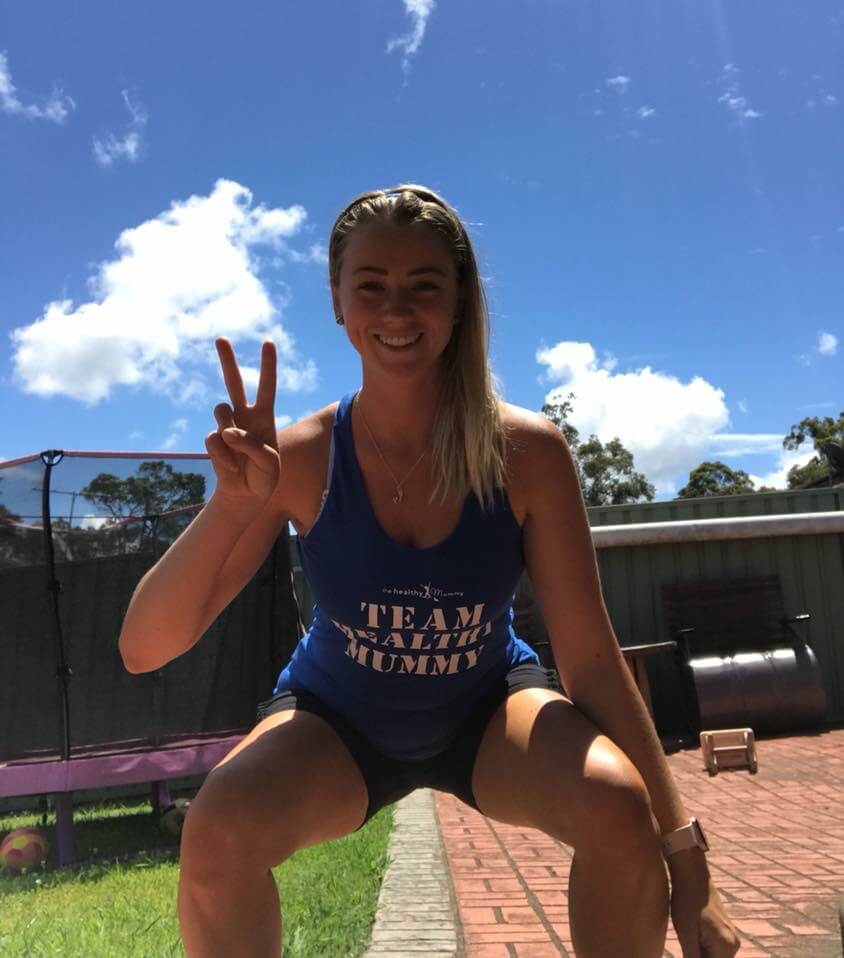 Join Sascha, Nikola and Kaitie on the 
28 Day Weight Loss Challenge
. Become a meal prep queen by utilising the tools on the app and make it your new healthy lifestyle.