5 Of The Best Flattering Floral Dresses For Spring
Spring has sprung in the Southern Hemisphere, bringing with it the desire to hide our jeans and embrace all things fresh and flowing, especially flattering floral dresses!
We love a pretty floral dress here at The Healthy Mummy.  What's not to love? Comfy, stylish and quick and easy to throw on in the morning, they're a busy mum's best (fashion) friend.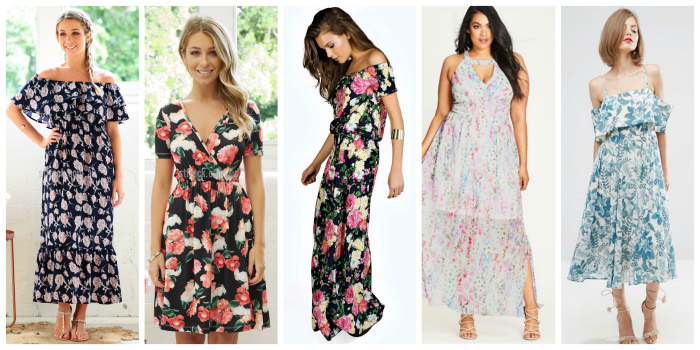 There can be a fine line between 'stylishly floral and fresh' and 'fussy and frou frou'. Make sure you're firmly in the first camp by sticking to these 3 floral commandments.
Thou shalt not choose a print that overwhelms your height/frame. If you're on the shorter size, choose a smaller sized print as it's less likely to overwhelm your petite frame.
Thou shalt steer clear of OTT patterns that highlight the bits you may want to flatter.The eye is naturally drawn to bright colours and patterns. Use florals to draw attention to your best bits and conceal the bits you're a little less confident about.
Thou shalt consider your accessories. Less is more when it comes to floral but a few key accessories can complement your look. Look for plain, block colours and avoid florals/other patterns.
5 of the best flattering floral dresses for Spring
1. ASOS Cold Shoulder Midi Dress In Porcelain Print, $69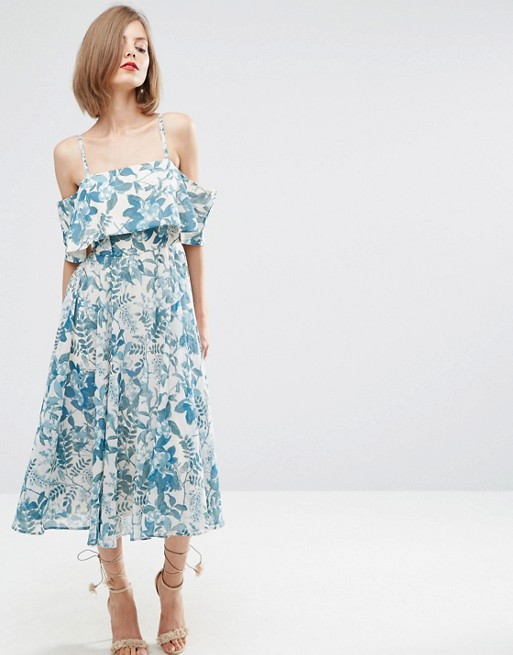 We love the length, print and extra details on this little number. Super flattering with the 'cold shoulder' detail that is on trend for Spring/Summer. It's also light weight enough to get you through even the warmest days/nights. Available in sizes 4-18. Buy it HERE.
2. City Chic Dreamy Floral Maxi, $139.95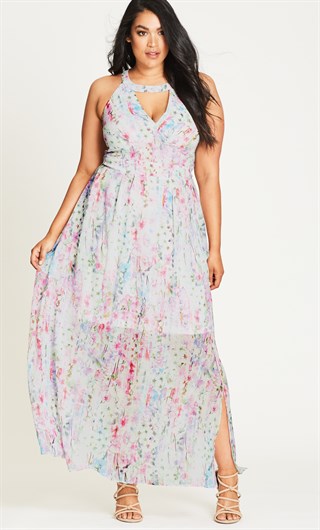 If you've got a garden themed special event coming up over the warmer months then take a look at this little beauty. Not only does it skim gently over curves, the flattering neckline and back detail make it just a little bit special. Available in sizes XS-XXL (14-24). Buy it HERE.
3. Boohoo Mia Floral Woven Off The Shoulder Maxi Dress, $40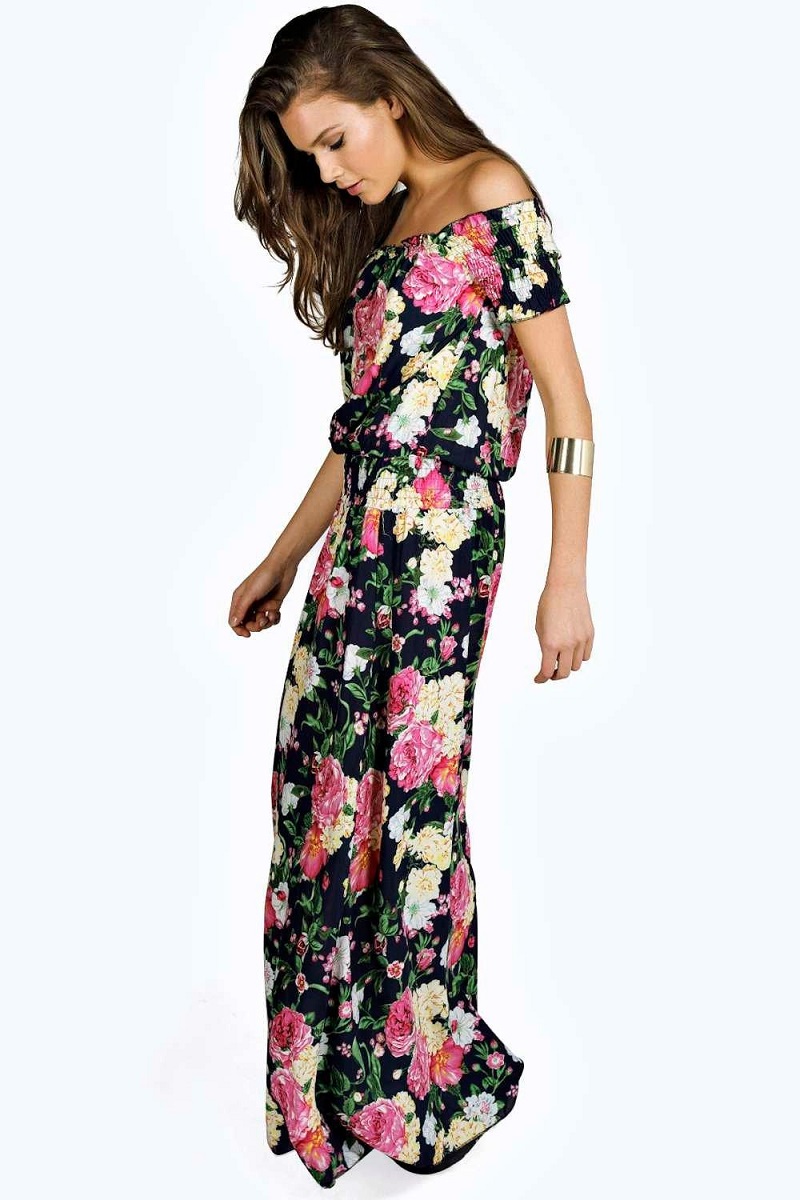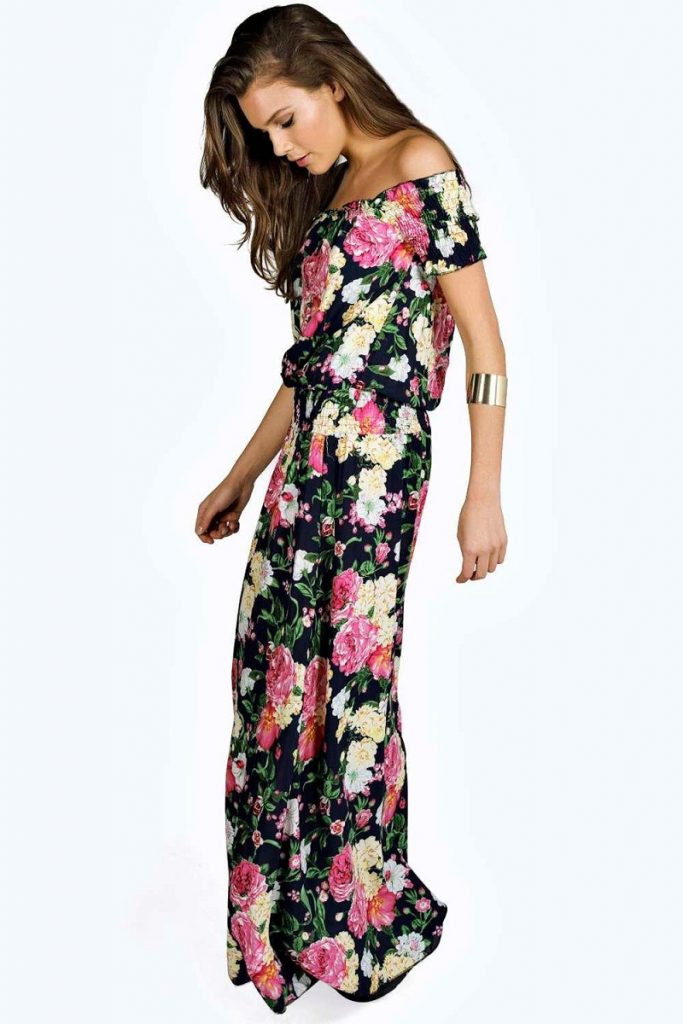 If you're looking for a dress that ticks all the boxes then look no further. Comfy? Tick. Flattering length and design? Tick. Breastfeeding friendly? Tick! This gorgeous maxi not only comes in well under $50, it's also the perfect 'throw it on and go' dress for Spring/Summer. Available in sizes 6-16.  Buy it HERE.
4. Last Song 3 Way Maxi Dress, $69.90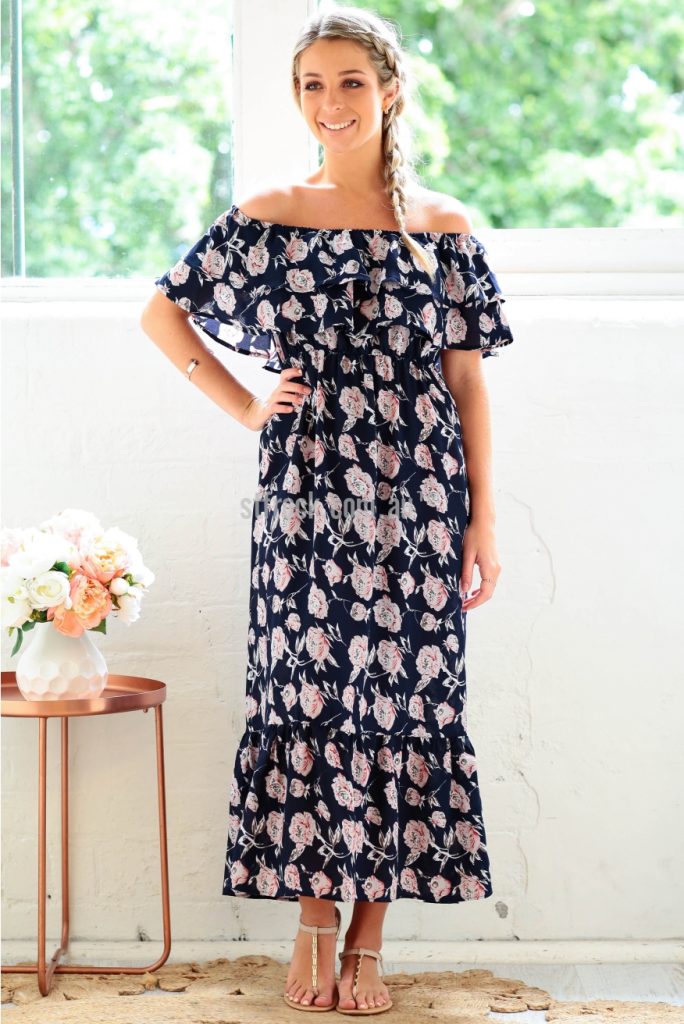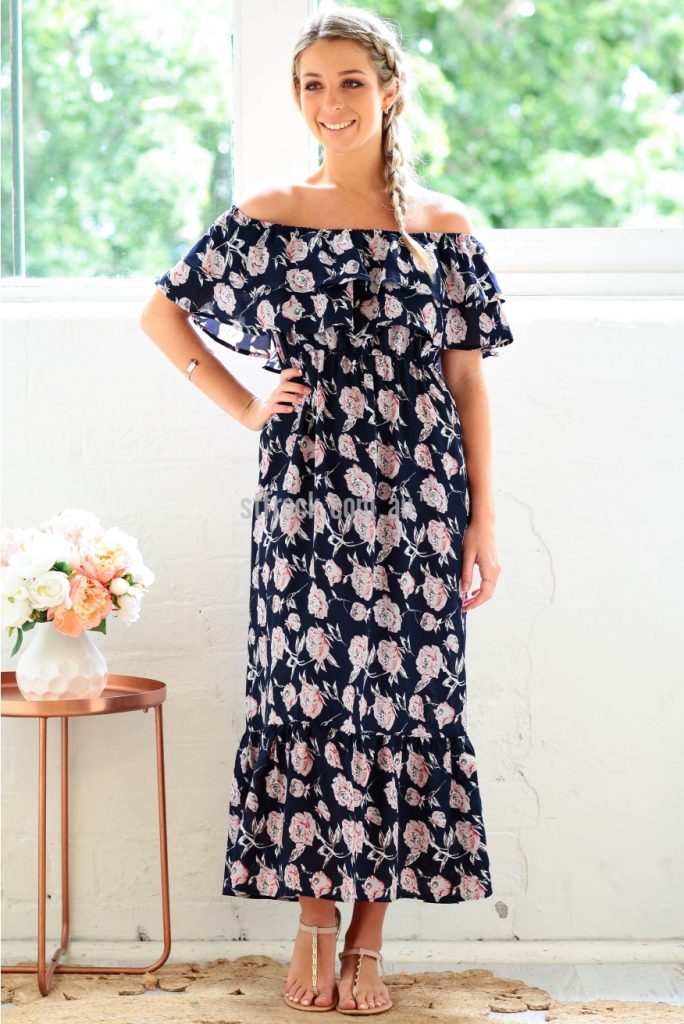 A convertible dress is the gift that just keeps giving when it comes to your wardrobe. This pretty maxi dress can be styled in three different ways; strapless, one shoulder and off the shoulder. The fit is flattering and the elasticised waist makes it ideal for wear during pregnancy. Available in sizes 8-14. Buy is HERE.
5. Chasing Kate Emily Reversible Dress, $79.90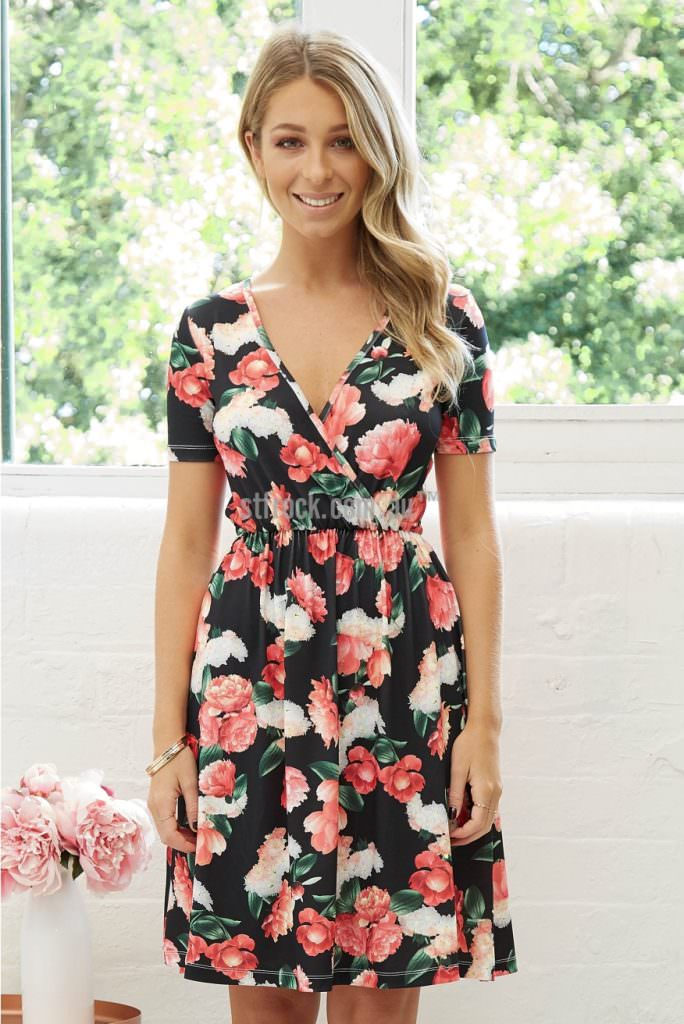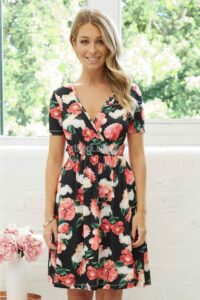 If you're looking for a breastfeeding friendly, casual yet stylish option that's suitable for work AND the weekends then look no further. The V-front, stretchy waist and knee length skirt are flattering without being frumpy and you can even flip the dress around for a high neck and dipped back. Available in sizes 8-18. Buy it HERE.
For more fashion tips, click HERE.