Reckon your partner tries it on with you more often than you do with them in the bedroom?
Well, you're not alone – we've found this seems to be the case for most women!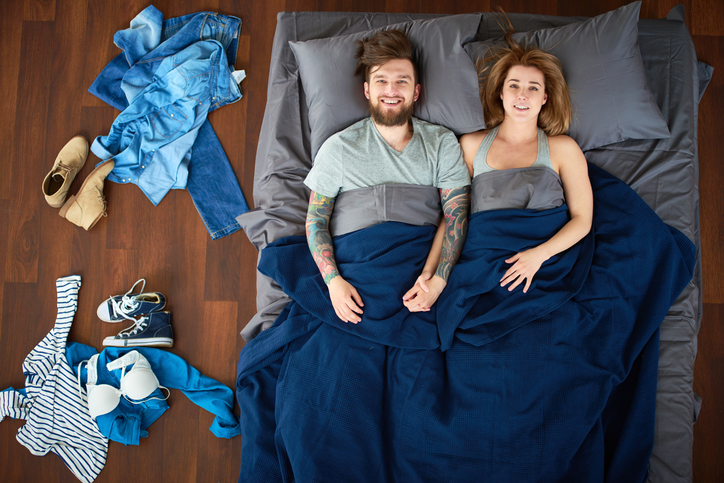 The Healthy Mummy surveyed 3,144 mums about their sex life and found that over half of them believed their man wanted sex more than they did!
56 per cent said their man was hornier than them, while 25 per cent claim they've got a higher sex drive. The other 19 per cent weren't sure whether they or their man is hornier!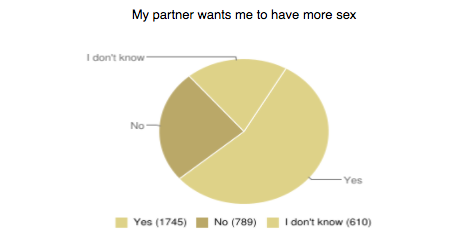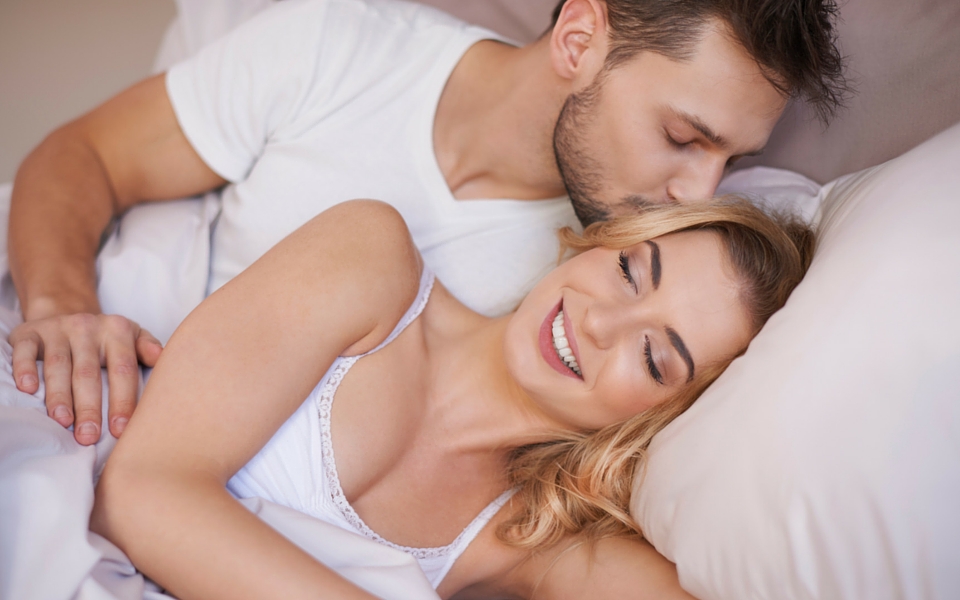 Why Women May Want Less Sex?
This research also found that the majority of couples (21 per cent surveyed) started having sexual intercourse again four weeks after their baby was born.
Meanwhile, 33 per cent of the group admitted they were too tired to get intimate and 25 per cent revealed they didn't feel confident enough with their body to have sex after giving birth.
Only four per cent say they didn't get jiggy more often because they find their partner annoying, and a further 10 per cent say they don't get the chance because their kids are always in their bed.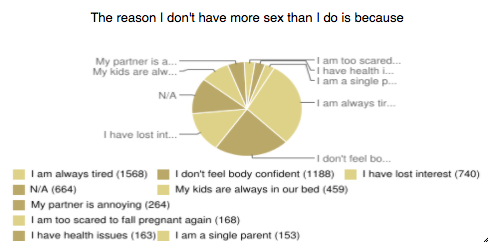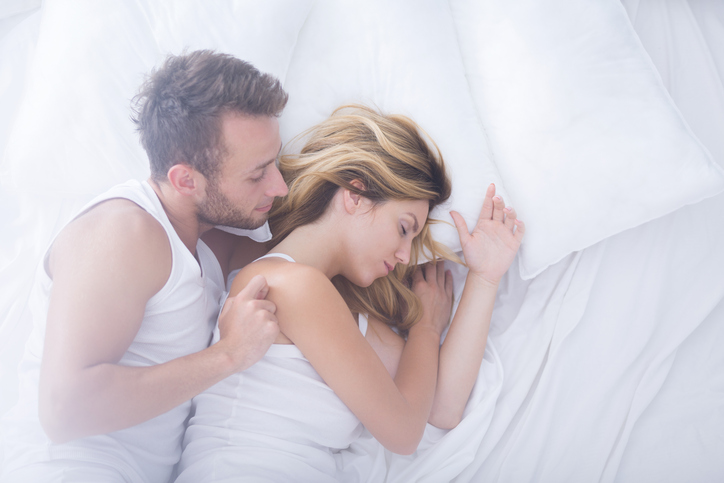 How Often Do Mums Have Sex?
25 per cent of mums surveyed had sex between 2-3 times a month and 15 per cent had sex over 10 times a month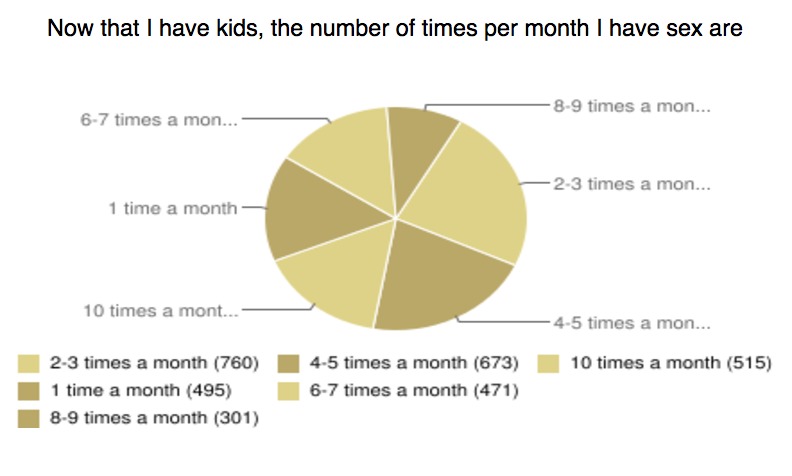 How Often Mums Had Sex During Their Pregnancy
66 per cent of mums say they had sex throughout their whole pregnancy, while 13 per cent had sex in the first trimester, 13 per cent in the second trimester and six per cent got intimate in third trimester.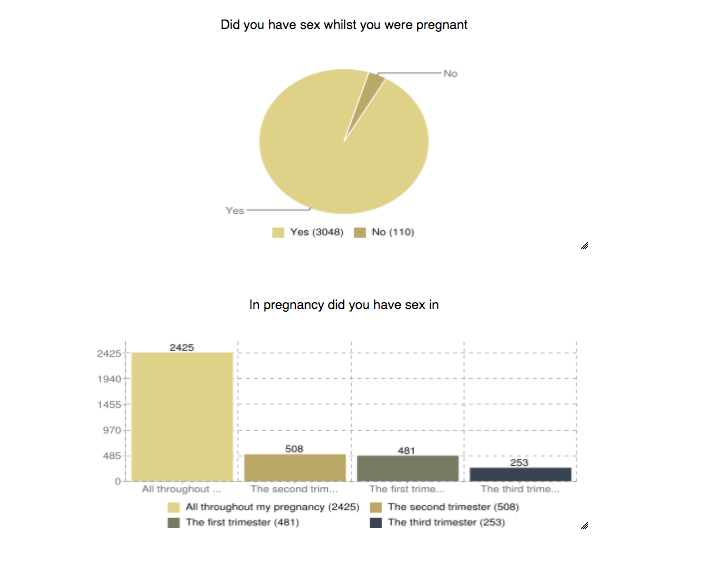 And 46 per cent of the women surveyed revealed they sometimes made excuses to have sex, 17 per cent they always make excuses and 36 per cent denied they ever did.
Women Who Have Lost Weight Feel More Confident In The Bedroom
66 per of women revealed they felt more confident in the bedroom after losing weight and only 16 per cent of women prefer having sex with the light on.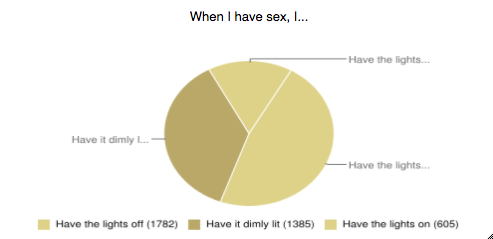 36 per cent prefer having sex in a dimly lit room and 47 per cent would rather have the lights off! And surprisingly, 51 per cent of women reckon their sex life could be better, compared to 35 per cent who are happy with theirs.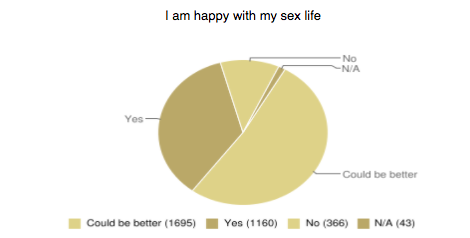 Similar Studies
A similar study conducted by researchers from The University of Texas also found that males are hornier than females!
Compared to women, the research found that men had a much hard time rejecting photos of attractive members of the opposite sex, even when instructed to do so.
Have Our Sex Drives Evolved Differently?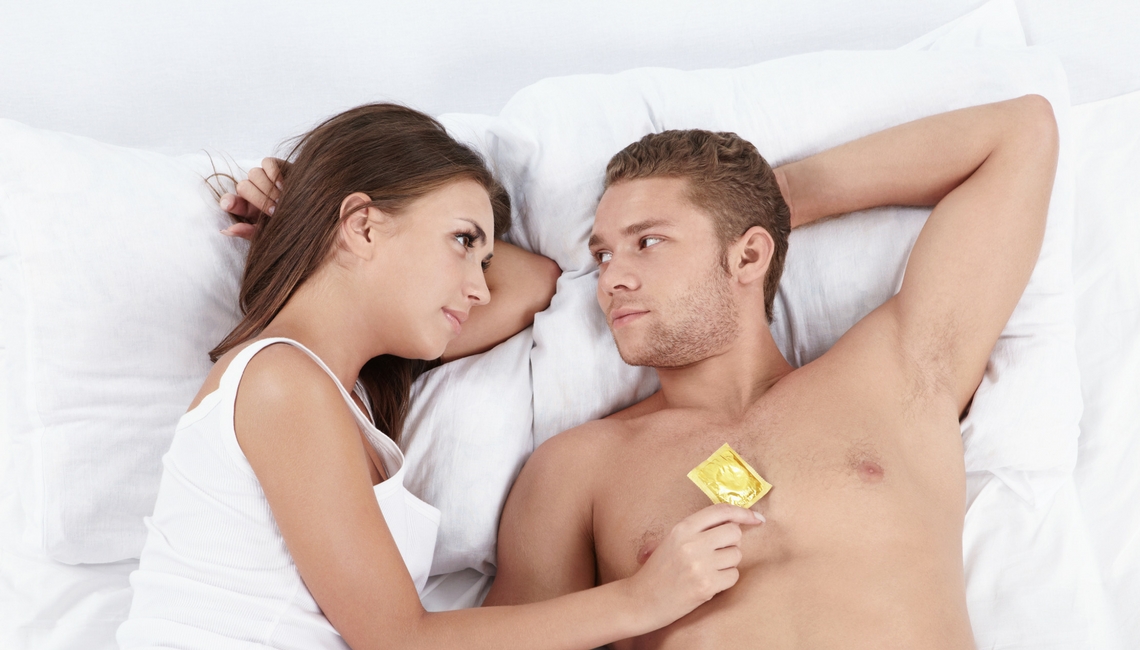 The experiment concluded that men have as much self-control as women, but are four times more likely to accept sexy partners.
Study co-author Paul Eastwick, Ph.D. believes this is due to evolutionary factors, and women have evolved to be selective about who they sleep with, as sex could lead to pregnancy and labour.
Sex after having a baby is different for everyone and there is no right or wrong thing to do. We answer 6 commonly asked questions. 
Meanwhile, here are five reasons why sex in the trimester rocks.
Save Money & Lose Weight With The 28 Day Weight Loss Challenge
The March round of the 28 Day Weight Loss Challenge is the BUDGET round – with ALL meals for the ENTIRE day UNDER $10 – take part here and lose weight PLUS save money!
To find out more OR to join, click here.
AMAZING TRANSFORMATIONS FROM OUR CHALLENGE!
1.Rae Willingham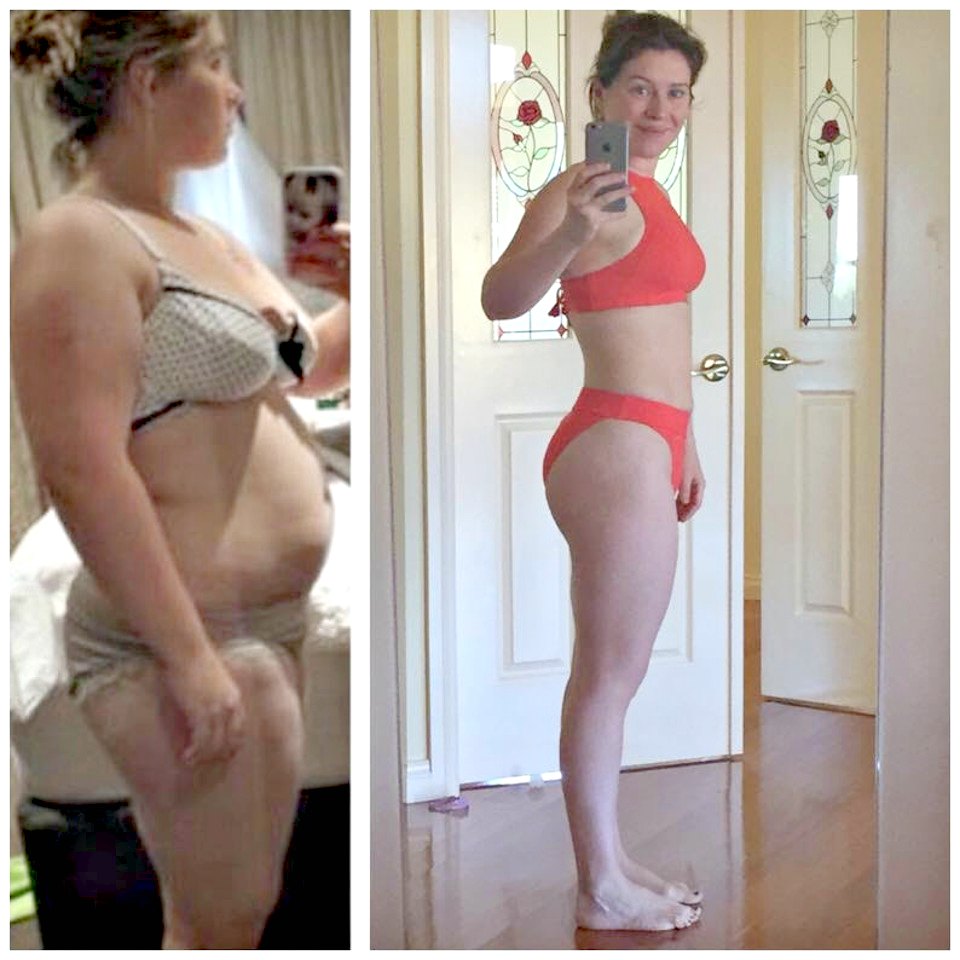 Mum of three children young children, Rae, has overcome negative self belief in the face of  some very big obstacles. After losing 25kgs* and maintaining her goal weight with The Healthy Mummy 28 Day Weight Loss challenges she says:
"I am no longer the girl who suffered debilitating anxiety and regular panic attacks. The one full of excuses not to go out and enjoy life. I am now this amazing butterfly who loves her life and lives it with no worries (well far fewer, I am still a woman after all!)".
2. Jo Hart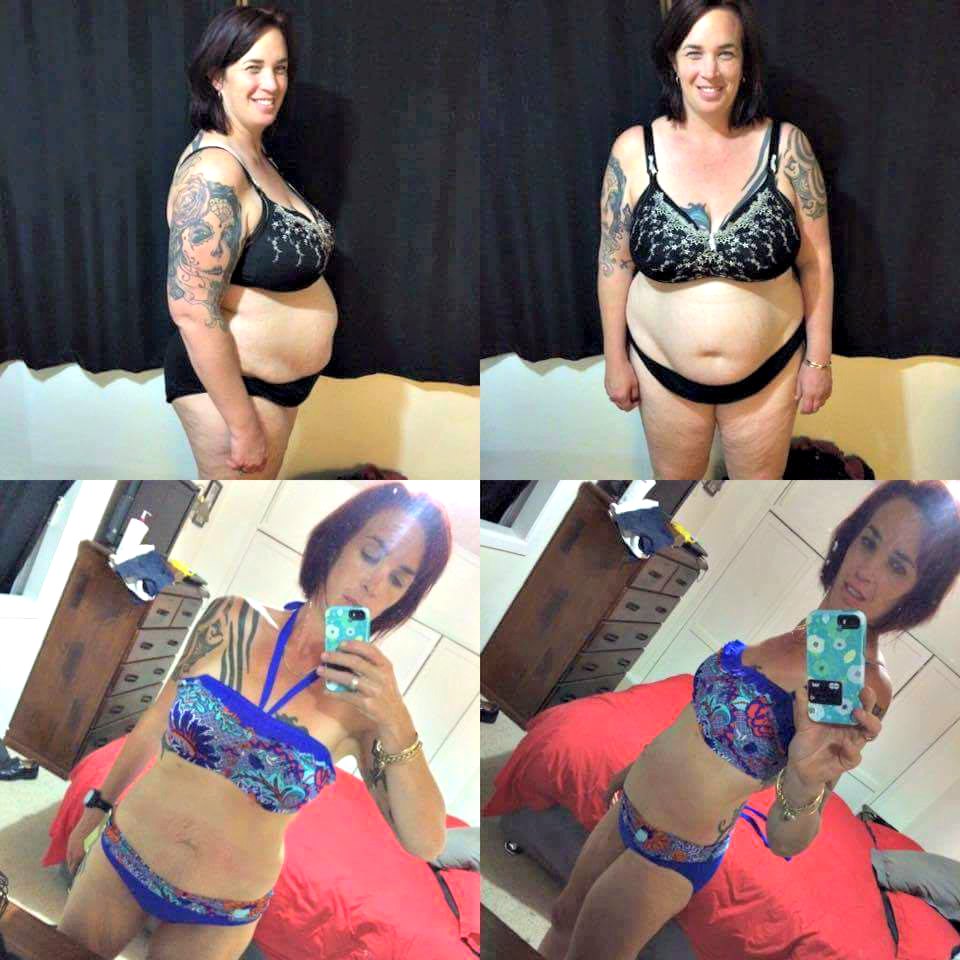 Jo Hart not only rocks her new bikini, she has lost 38kg* with The Healthy Mummy 28 Day Weight Loss Challenges.
She says:  "I am proud of the change I have made for not only me but for my family too".
3. Renee Harrison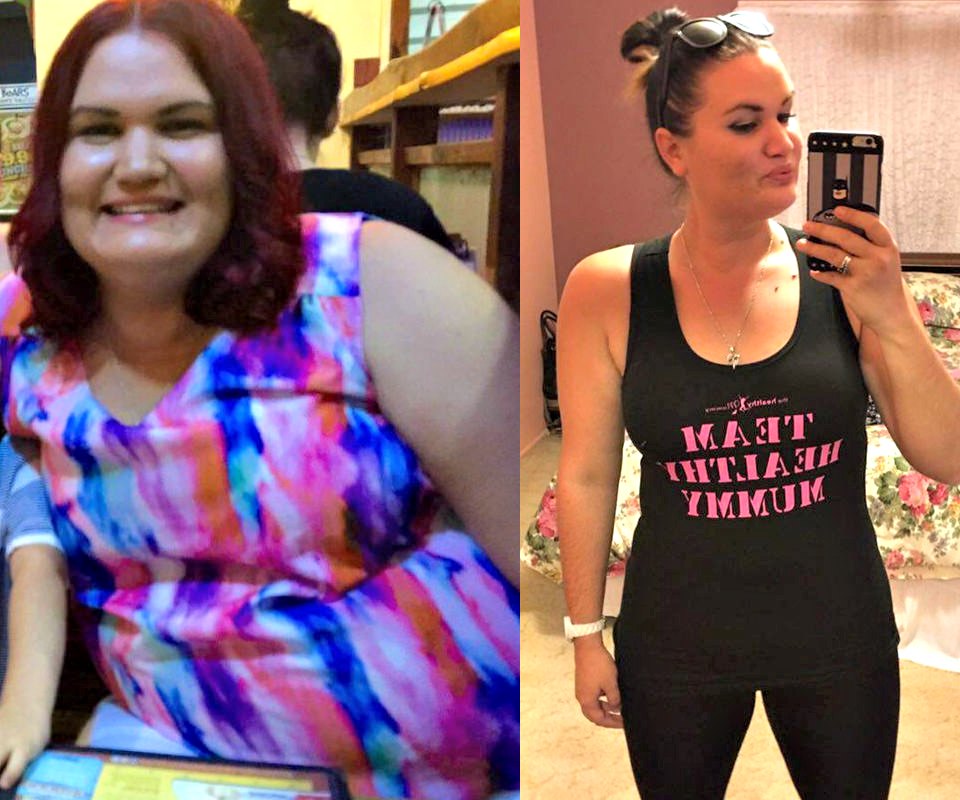 Mum Renee, from Central Queensland, has overcome depression and anxiety stemming from an abusive relationship and transformed her body losing 41kgs* (from 115kgs to 74kgs) with The Healthy Mummy Smoothies, free snack recipes and portion controlled high protein meals.
She says: "previously I lived day by day, but now I embrace life as it were my last day on the earth!".
4. Elle Temple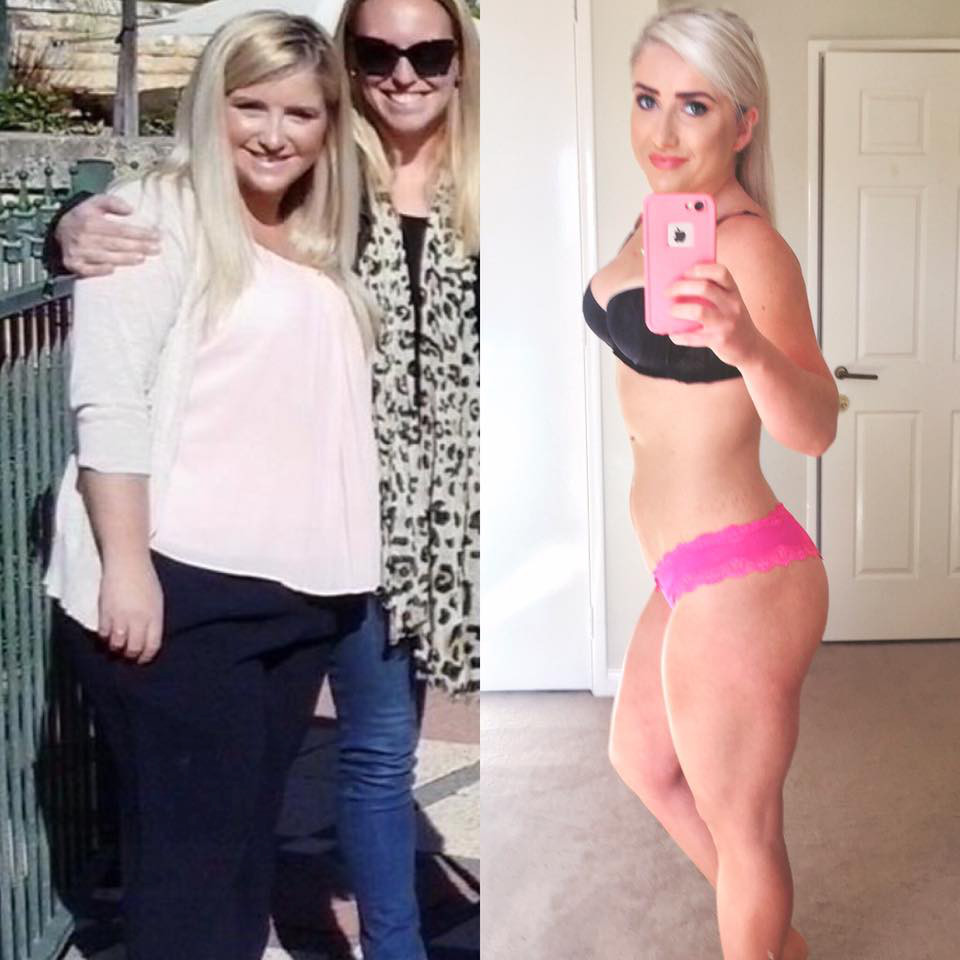 Smashing her weight loss goal of 25kgs* (from 83.6kg to 58.6kg) with The Healthy Mummy 28 day weight loss program, Elle now focuses on toning up.  Elle says:
"today I am thankful that I am no longer afraid of having photos taken of me. I love that I have photos to look back on and am proud of how far I have come. From being 'obese' and having no energy to tackle my day, to being a healthy weight and being able to spring around with my crazy toddler".