6 EASY ways to get moving and BOOST your ENERGY levels!
When you're too tired to work out, it's VERY tempting to skip exercise in favour of lying on the couch watching TV or a quick nap.
But ditching exercise can actually make you feel MORE TIRED! Healthy Mummy Hayley Campbell has lost 46kg by following the 28 Day Weight Loss Challenge.
She's no stranger to feeling too exhausted to work out but she has 6 tips to help you exercise and boost your energy when you're feeling tired…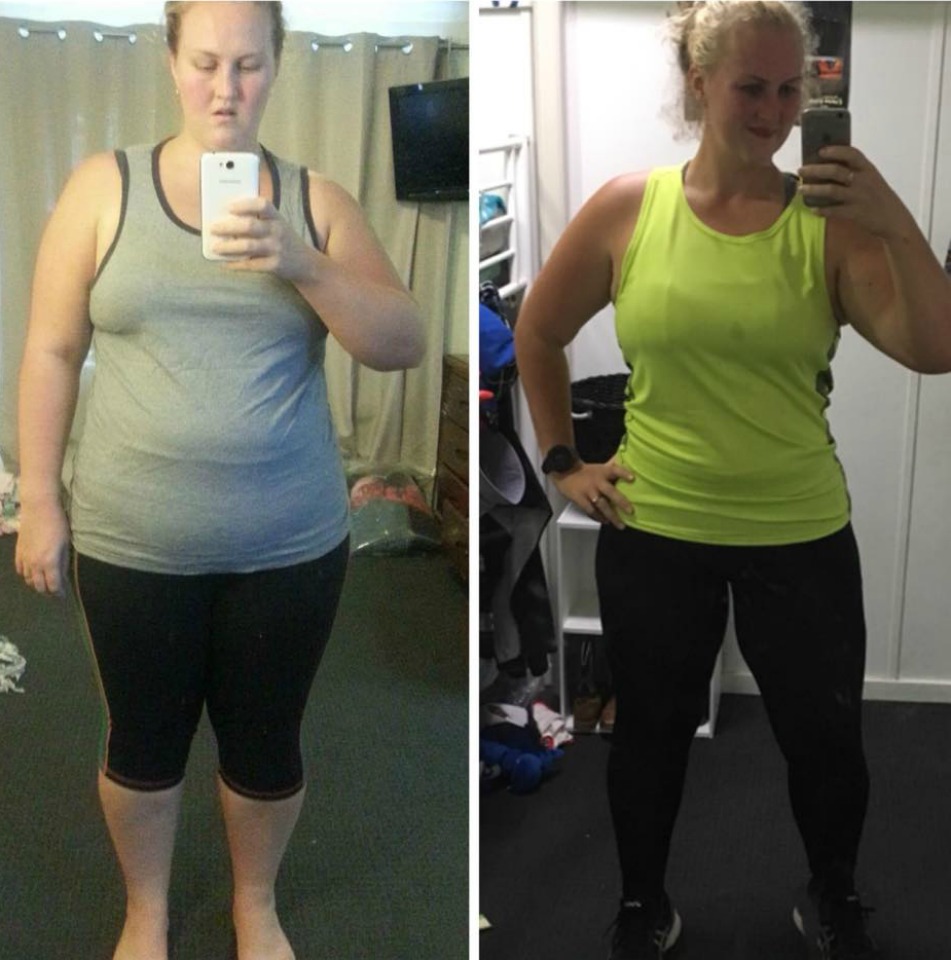 6 EASY ways to get moving and BOOST your energy levels!
1. Make a plan
Firstly, I make a plan, the night before.  If I tell myself when my workout will be done that ensures that my day is planned to include a workout. I repeat to myself what it will be and visualise myself doing the exercise – what ever it may be.  I believe it works a little like positive affirmations, and has always helped motivate me.
2. Being accountable
Make a commitment to post about your exercise, find an exercise buddy. I can guarantee you will be less likely to skip a workout if you have to report what you have done.
3. Go for a warm up walk
It's hard to get started but once you walk 1km you will start to feel the benefits of moving your body and be more motivated to complete a workout.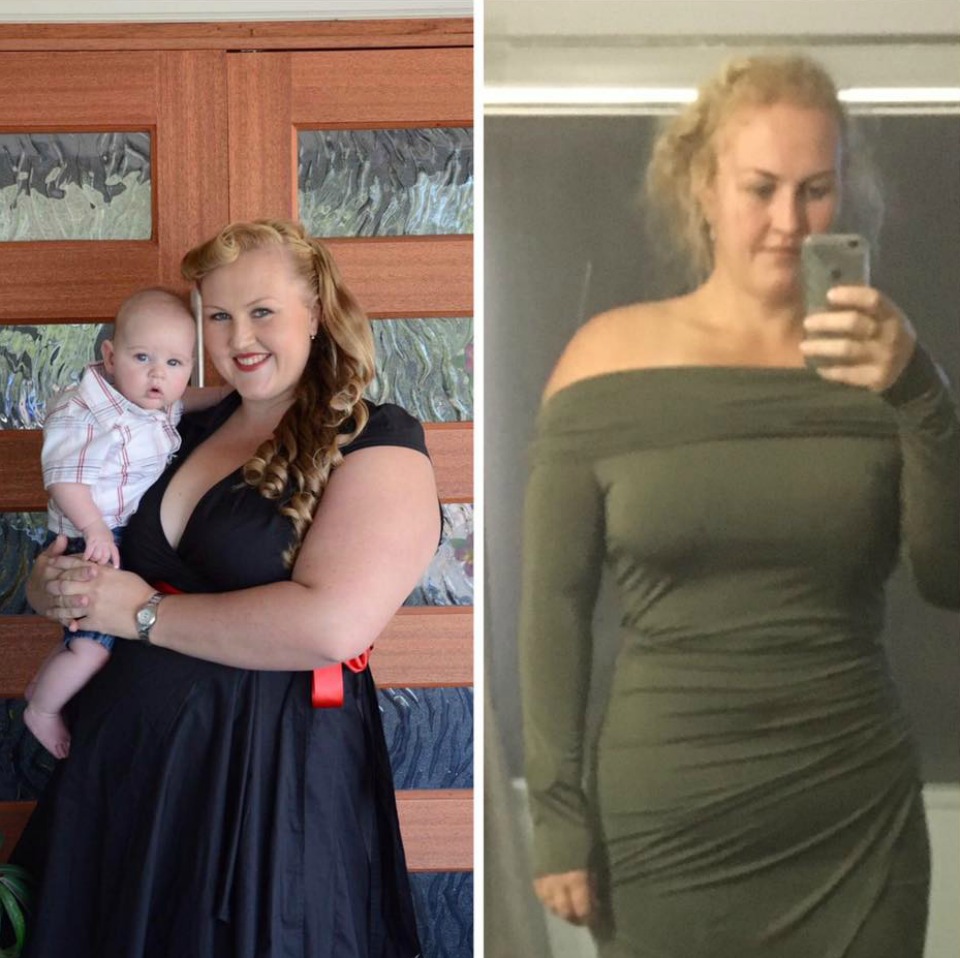 4. Wear activewear
If you are not heading out anywhere special, start your day in activewear! For some reason activewear seems to always make me feel much more active. I will often do more steps and a more vigorous workout if I have been dressed and ready for it from the start of the day.
5. Plan some classes through the week
I commit myself to two classes every week and even when I don't feel like doing anything, I go to them and I give it my best! I also put more effort in because someone is telling me to keep going.
6. Keep it simple
If you plan a big long and complicated workout you will likely make excuses not to do it. If you are feeling unmotivated and tired, keeping the workout simple is easier for your mind to cope with. 
This can include a walk, a jog, 20 stair runs or just a few exercises you can do in your living room, such as – 20, pushups, 20 lunges, 20 squats, 10 burpees.
Thanks for your amazing tips, Hayley!
Hayley Campbell's 46kg weight loss story

Hayley Campbell has lost 46kg altogether through The Healthy Mummy–  at her highest she was 140kg. Before, she would drink a litre of Dare Espresso iced coffee every day. That's nearly 87 grams of sugar and 160mg of caffeine.
Hayley had tried many different diets in the past. She even tried excluding certain food groups from her diet. But she always found she would have horrible life effects or actually gain weight.
"An active and healthy lifestyle seemed unreachable. I was so anxious all the time, I felt everyone looked at me in disgust when I entered a room," she says.
"AND I couldn't stop what I was eating. I was addicted to iced coffees and I easily drank a litre a day, and goodness knows how many sandwiches I ate. I ate portion sizes fit for a trucker."
Hayley says she then came across The Healthy Mummy on a Facebook advertisement and thought to herself, 'What do I have to lose?'
Hayley says: "I have been doing the Challenges and have lost 46kg* and I am amazed that The Healthy Mummy has taught me how to live a healthy lifestyle. I never thought I was capable of it and now I can't imagine living any other way."
Join Hayley on the 28 Day Weight Loss Challenge!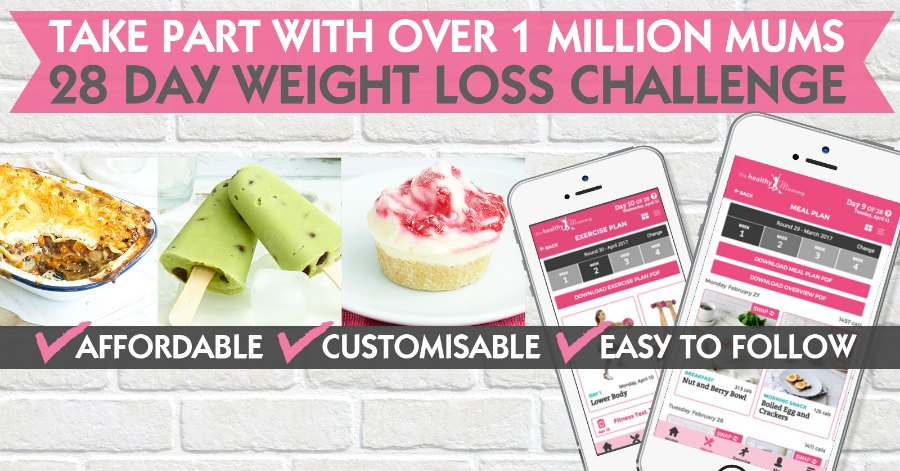 If you are inspired by Hayley's before and after pics and want to take charge of your own health and weight – then join our 28 Day Weight Loss Challenge TODAY.
With more than 4,000 delicious (and healthy) recipes, 350 exercises & 24/7 support – the 28 Day Weight Loss Challenge  is designed (and proven) to help busy mums like you lose weight!
To learn more about our challenge OR to join – click here.