Become A Healthy Mummy Consultant
With over 130 amazing Healthy Mummy local Consultants all over Australia, we offer offline support that keeps the Healthy Mummy community motivated – not only online but in their own local area with like minded mums. 
Our Healthy Mummy consultants are a major part of the business. (You can also see the current 130+ local Healthy Mummy Sales Consultants here) and mums all over the Country are working from home, helping other mums become healthy and earn a really good amount of money (some mums are earning $1,000 a month and others $10,000 a month)
Please note this is NOT a MLM position where you recruit other people. It is a simple role of selling Healthy Mummy products to other mums locally and helping them on their journey – it is nothing like Isagenix/Herbalife etc
Healthy Mummy Consultants are all very passionate about the brand and have a thorough understanding of the 28 Day Weight Loss Challenge and the Healthy Mummy Smoothies. 
About The Healthy Mummy Consultants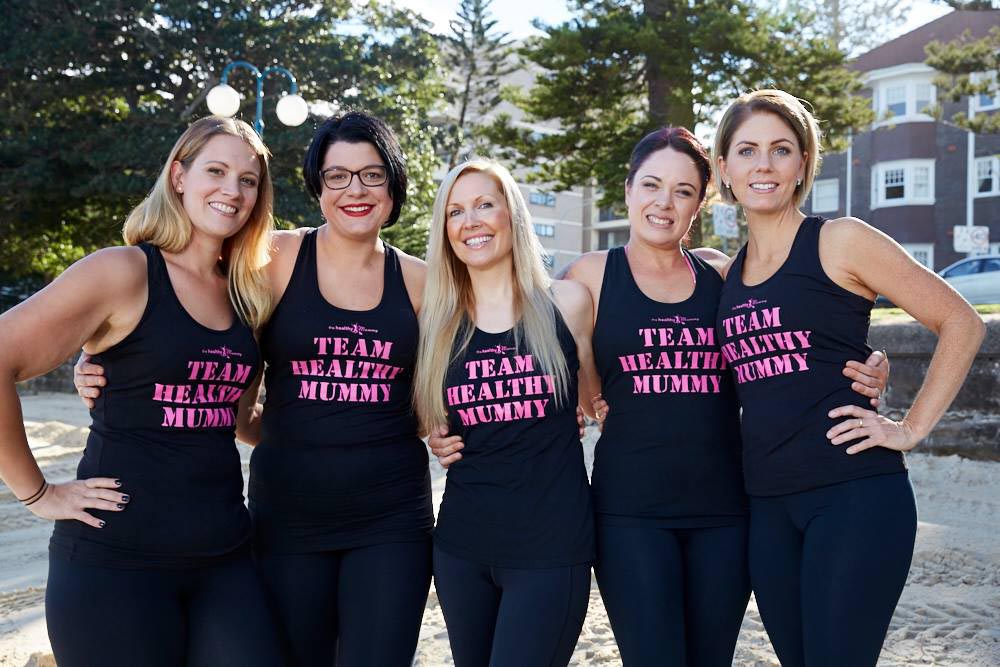 This is an opportunity for mums passionate about the brand mums to be part of the Healthy Mummy business locally.
To date we have over 130 mums who are local Healthy Mummy Consultants and all are thriving.
We don't put consultants directly on in the exact same location.
It is a great and rewarding way to provide mums who love the brand with an opportunity to work from home on a brand you are passionate about and have had great success with.
Please also note the Healthy Mummy Consultants are not trained nutritionists or exercise specialists. They are mums who have had fantastic weight loss success using our products and have the authority to sell any Healthy Mummy products to consumers.
Healthy Mummy sales consultants also have our permission to run local Facebook support groups, Facebook pages and groups off line (such as meet ups) to help support and motivate mums in their local areas using Healthy Mummy products.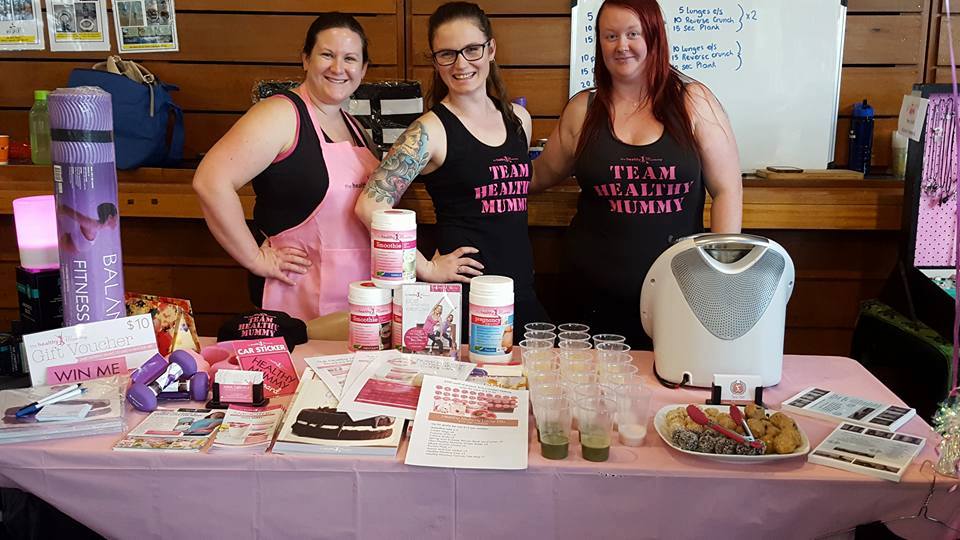 How it works
You apply to become a consultant.
If accepted you will be contacted by our team to sign agreements.
The joining fee is $250.
Consultants are then given the ability to purchase product at a discounted rate.
Consultants will receive an affiliate link – where by Consultants can share the link or send the link to other mums and receive a commission from each person who uses your link.
You will then be asked to join the private Consultant support group with all other consultants and assigned a mentor.
You have regular support to create, build and grow a customer base locally

How involved do you need to be
You can do part time, full time or in your spare time
How much you put into it is up to you but you need to be growing your business each month. Whether that is in Sales, Group members or Commisions to keep being a Healthy Mummy consultant.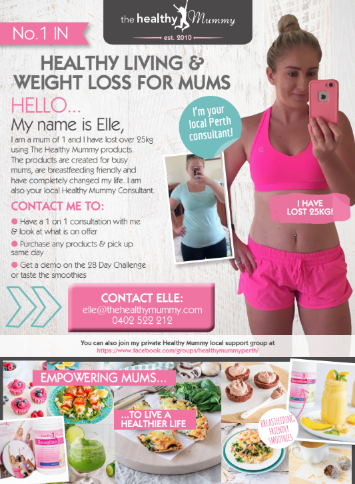 How much can you earn?
It is dependant on how much you put into it.  Some consultants earn over $10,000 a month and others earn between $300 – $1000 a month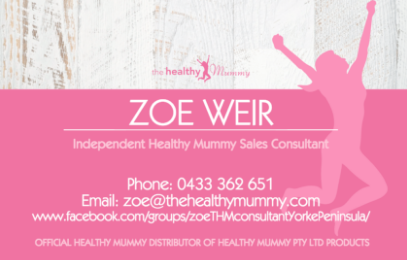 Apply to become a Healthy Mummy Consultant
Please only apply if you have been a customer of the Healthy Mummy as it is very important to becoming a Consultant that you are passionate about the brand, love the brand, have had great success on the brand and want to impart your knowledge to others in your local area.
As the role is an Independent Sales Consultant Role, some of the key areas to have skills or experience in are:
Sales and marketing
Customer service
Self motivation
Attention to detail
Highly organised
Excellent communication skills
Unfortunately, we cannot contact everyone who applies, but if successful we will be in contact with next steps.