9 Flattering And Affordable Breastfeeding Tops For Nursing Mothers
Are you a breastfeeding mama on the hunt for affordable breastfeeding tops? We hear you!
Finding stylish, affordable breastfeeding tops that offer easy boob access can be a challenge. Fortunately, we've got enough breastfeeding (and former breastfeeding) mummies on the team to keep you covered.
When you're breastfeeding, especially in the early days, you need comfortable clothing that offers easy access to your breasts that is both flattering and stylish.
While most tops can be breastfeeding friendly (with a bit of manoeuvring around), when you're first learning to feed, especially in public, not having to worry about logistics (or accidentally flashing more flesh than you'd like!) can be one less thing to worry about.
9 stylish and affordable breastfeeding tops
1. Target Maternity Nursing Tulip Top – $29.00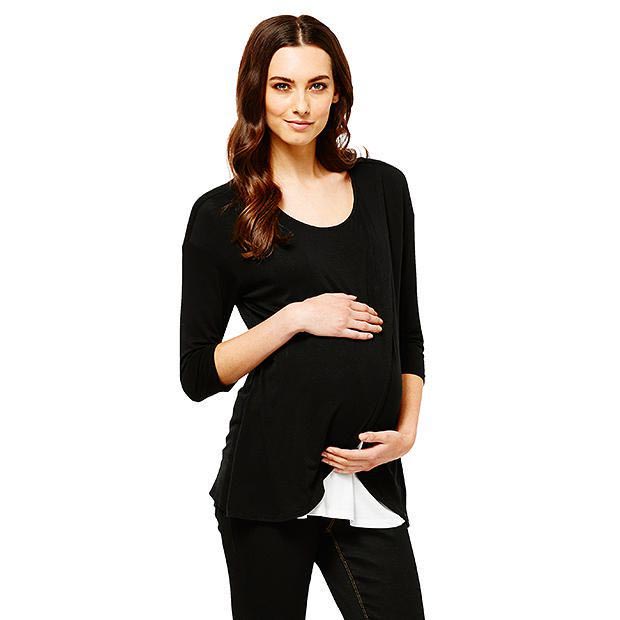 A wardrobe staple, this lightweight double layer style 3 quarter length sleeve top features a stretchy scooped cross over front for easy breastfeeding access. Available in sizes 4-20.
Buy it from Target
2. Target Maternity Flecked Nursing Top – $29.00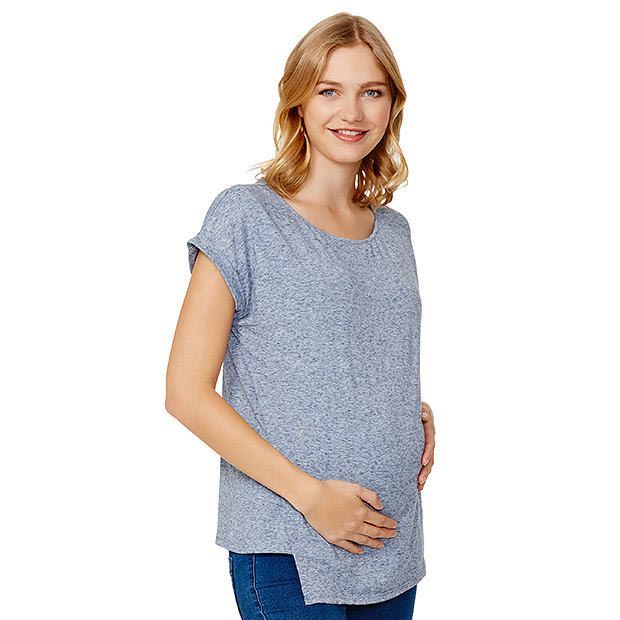 The perfect t-shirt for Spring! Available in pale blue and grey this super soft, lightweight tee features an internal layer with feeding access on both sides, making breastfeeding as simple as lifting up the top layer and latching baby on. Available in sizes 8-18.
Buy it from Target
3. Maternity Clothes Online Basic Cotton Nursing Tank – $34.95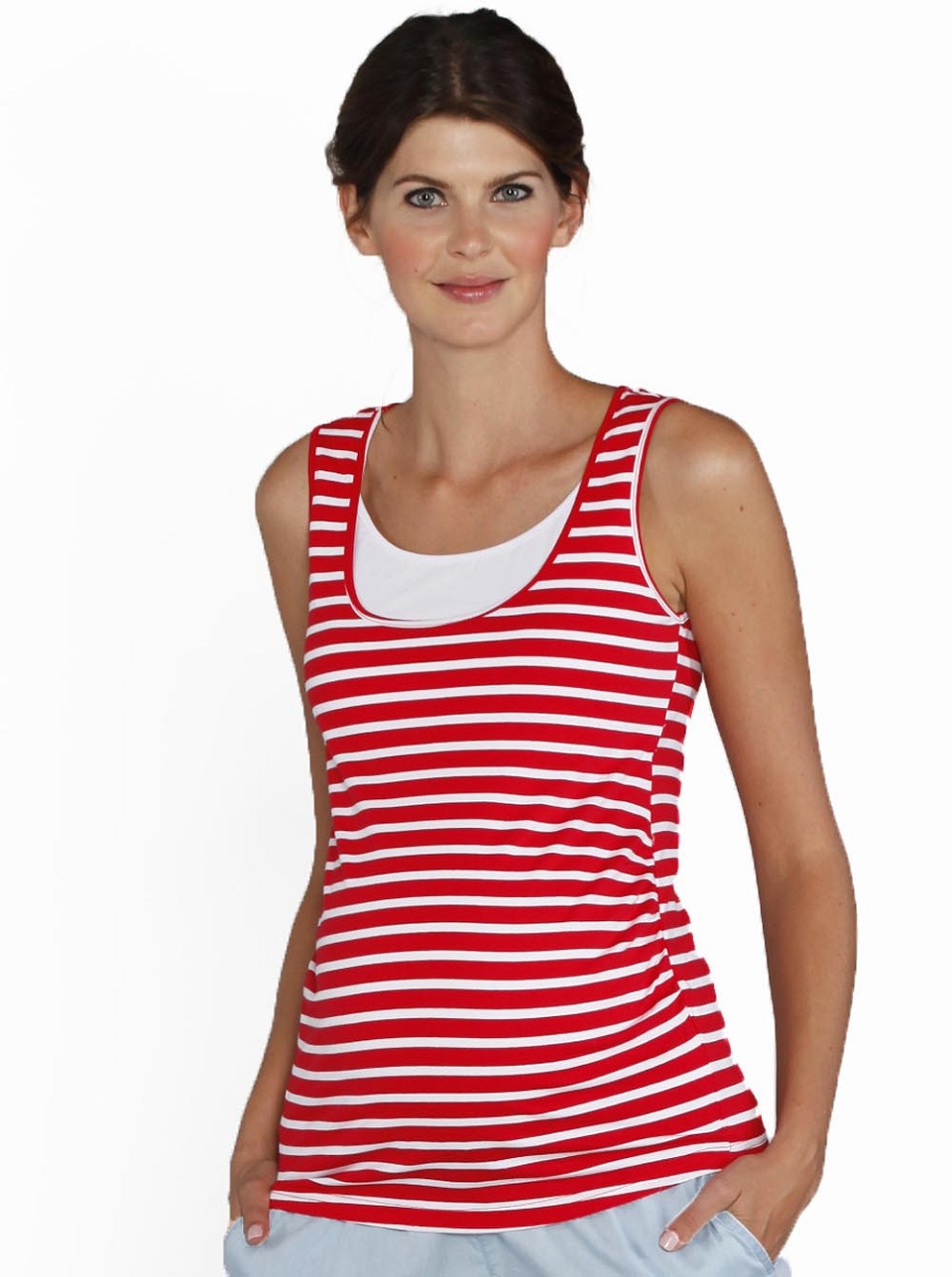 The perfect singlet for summer! This on trend striped, tank features a double layer with concealed slits for easy access to the breast. Available in sizes 8-18.
Buy it from Maternity Clothes Online
4. ASOS Maternity Nursing Wrap Front Sleeveless Top – $39.00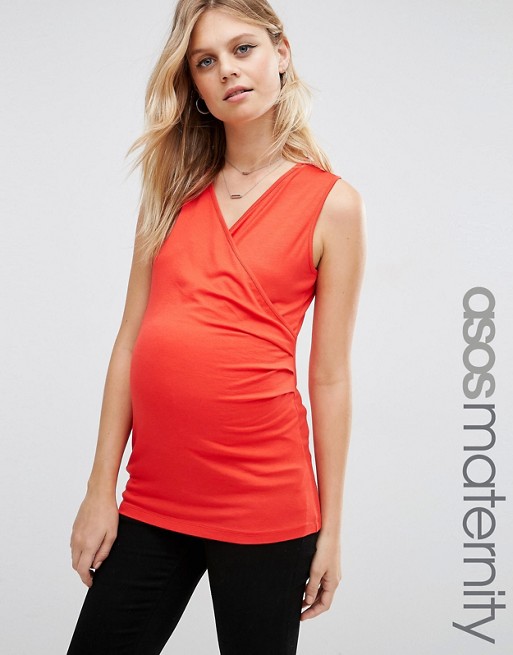 Featuring a flattering and functional wrap around design and ruched side detail, this soft jersey singlet is perfect from pregnancy right through to the post-partum period. Available in sizes 6-20.
Buy it from ASOS
5. Blossom & Glow Stripe Maryanne Top – $49.00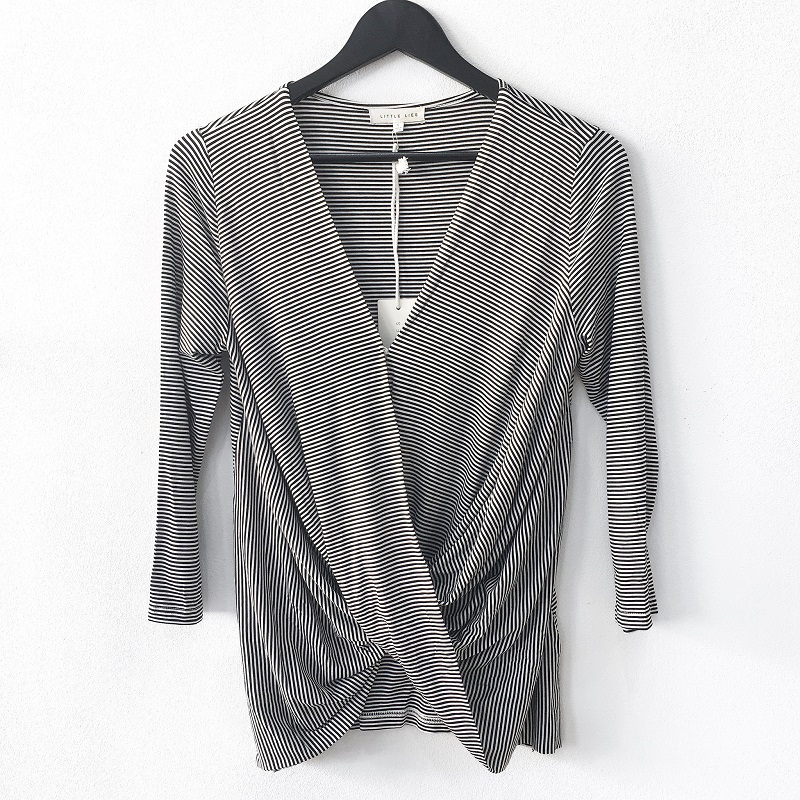 The perfect trans-seasonal breastfeeding shirt! Featuring a flowing design with press stud access and soft stripe fabric, you'll feel comfortable and stylish while finding it a breeze to feed. Available in sizes S-L.
Buy it from Blossom & Glow
6. Bonds Maternity Hidden Support Singlet – $44.95
One of the originals but still one of the best! The Bonds Maternity hidden support singlet is ideal for layering under other shirts or wearing as is during the warmer months. Available in a wide range of patterns, it features inbuilt support and hidden stretch contour cups with an easy one hand action nursing clip with drop cup sling. Available in sizes 12B – 18D.
Buy it from Bonds
7. Motherhood Maternity Plus Size Nursing Clip Down Cami – $38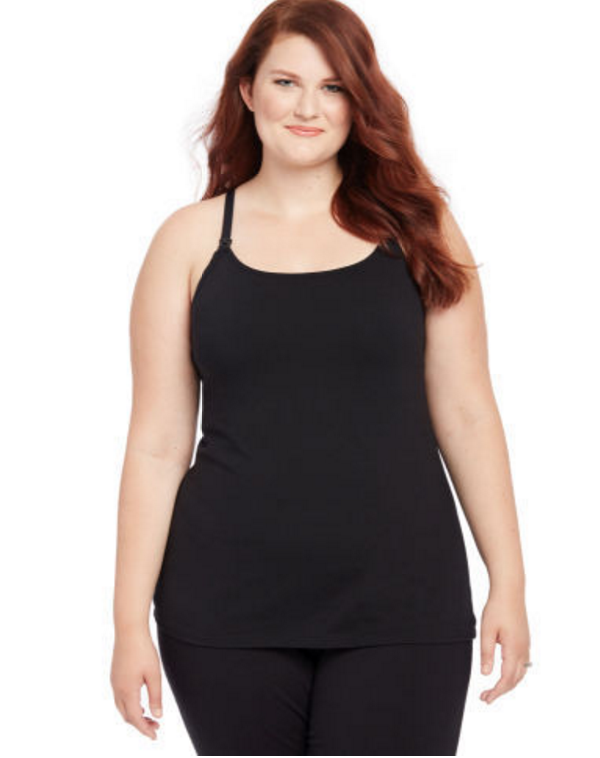 The essential nursing cami. Featuring flattering spaghetti straps and a scoop neck, this cotton blend nursing singlet has a clip down, double opening nursing function for easy breastfeeding, wherever you are. Available in sizes 16 (1X)-26 (3X).
Buy it from Motherhood Maternity
8. Next Berry Drape Nursing Top – $43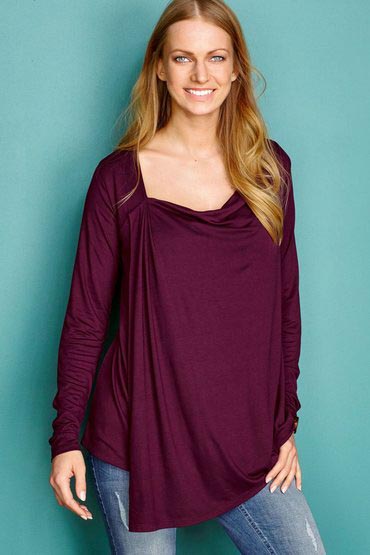 The perfect top for still-chilly Spring evenings. Featuring a relaxed fit and drape neckline, this Next shirt has a double over design that allows it to be opened up at feeding time. Available in sizes 8-22.
Buy it from Ezibuy.com
9. Next Maternity White Shirt – $40.00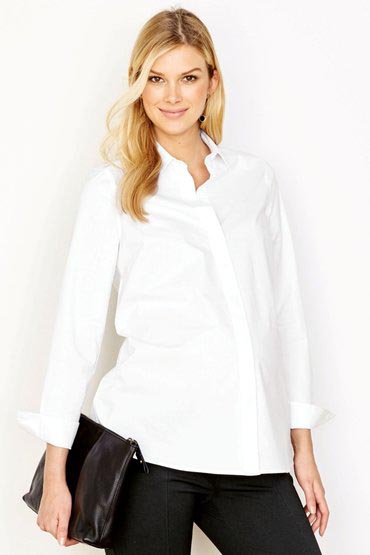 The essential crisp white shirt! A well fitting shirt is the perfect partner for the breastfeeding mama. Wear as is or layer it open over the top of a nursing singlet. Available in sizes 8-22.
Buy it from Ezibuy.com
If you enjoyed this, find heaps more  breastfeeding tips here.