Weight Loss
After being a Healthy Mummy Customer for over 3 years and losing 25kg over 9 months, Ash Petroff has been made The Healthy Mummy Fitness Ambassador and we are DELIGHTED to make a real mum the Healthy Mummy Ambassador which is core to the business grass roots and beliefs.
Read below to see Ash's story and be AMAZED at her Transformation.
When you look at The Healthy Mummy's new Fitness Ambassador Ash Petroff, you'd think she has been into her fitness and healthy living her whole life.
However, this hasn't always been the case. While the mum-of-three is now looking toned, fit, trim and happy after losing 25kg on the 28 Day Weight Loss Challenge, if you rewind to three years ago, it was a VERY different story.
"I hated exercise and suffered from depression," she says. "I would gorge on McDonalds and KFC. During my first pregnancy I gained 50 kilos. But then I made a MASSIVE change…"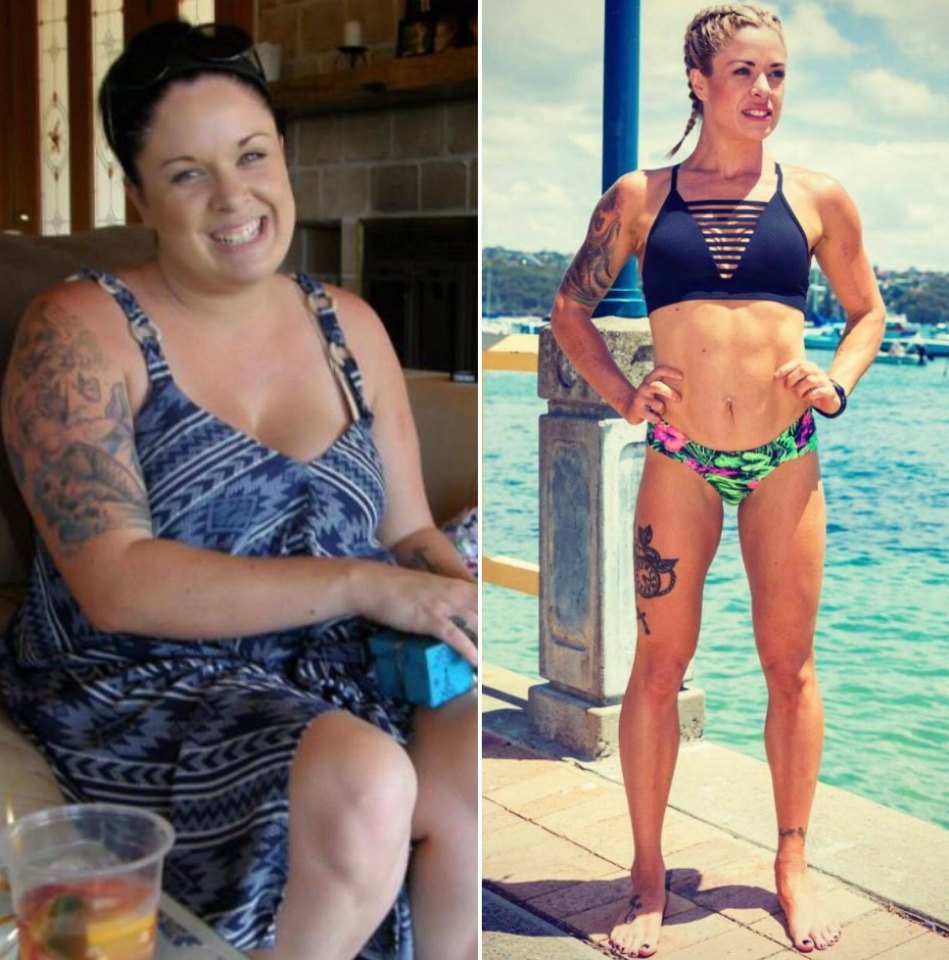 'I had NEVER been a lover of exercise'
Ash was raised on the Gold Coast with her siblings and says her mum was always cooking 'mumsy meals' like roast dinners. She says she wasn't an active child or teenager. In fact, she NEVER exercised.
"I'd never been a lover of exercise, even before kids. I never did it, I never enjoyed it," she says.
But after Ash fell pregnant at 19, she says things rapidly began to fall downhill for her.
"I ate pretty much everything and gained 50 kilos in my first pregnancy. By the end I was 95kg," she says. "My body had changed from all the hormones, it wasn't as easy to lose the weight."
Ash went on to have another two children, but she says rather than try and lose her pregnancy weight, she turned to junk food.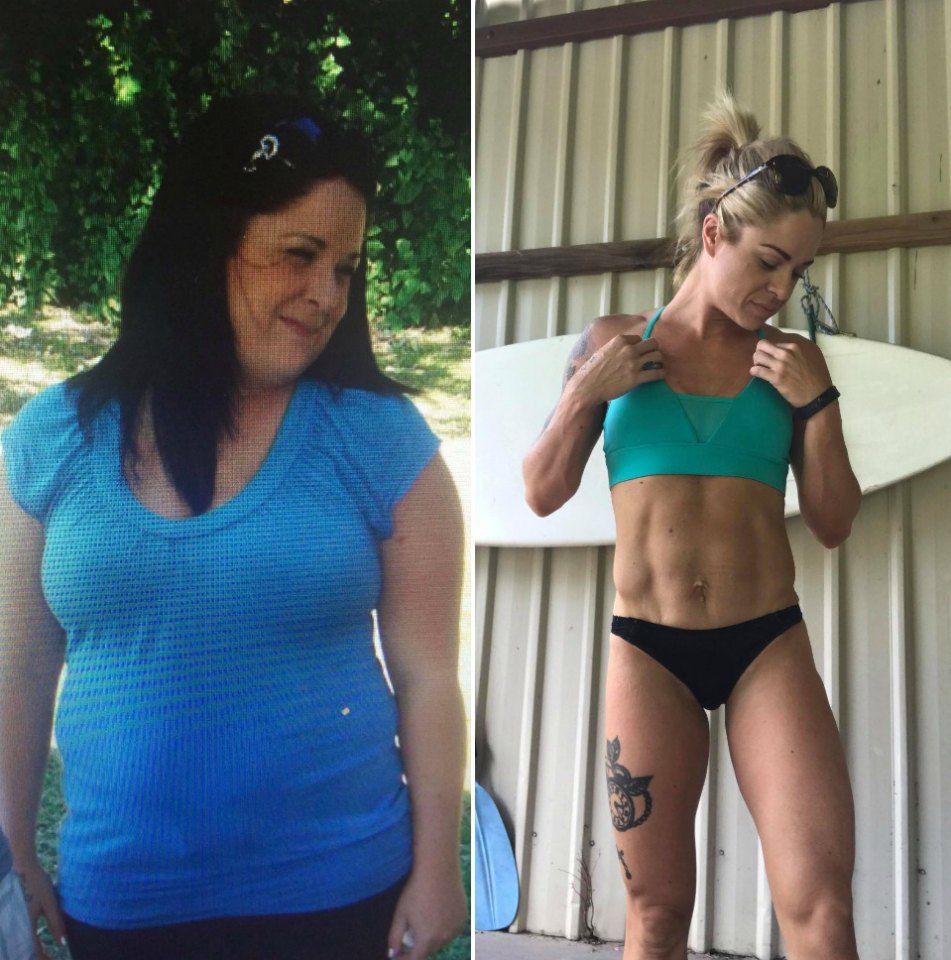 She reveals, "I was just lazy being a mum, I wasn't cooking as much as I should. I would eat takeaway TWICE A DAY!"

Ash reveals after she put on the weight, she felt depressed, suffered anxiety and social anxiety but "learnt to deal with it without doing anything about it."
Time for a turnaround – and saving $200 a WEEK!
Ash reveals she stumbled across The Healthy Mummy on Facebook, and was captivated by the Motivating Mums and their journeys.
"I could see their before pics and I could see it worked for them," she says. "They were REAL mums."
Ash joined the 28 Day Weight Loss Challenge, as she says she wanted it all prepared for her with the meal plans and exercises.
"I wanted it to be easy – and it was!" she says. "I quit soft drinks and buying takeaway. I found I was saving over $200 a week, as I was buying healthier groceries instead. And everything on the 28 Day Challenges was SUPER easy to follow"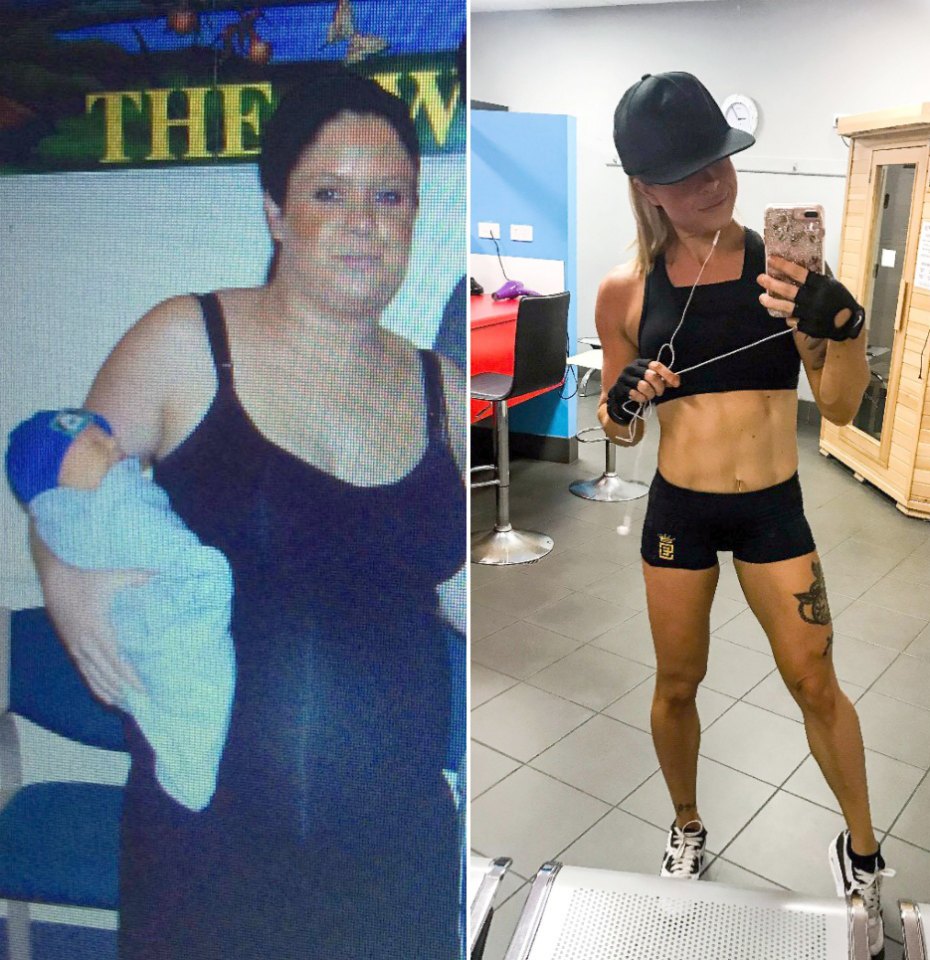 Ash did the Challenge exercises three times a week, and she says as the weight started falling off she began doing more exercises.
"That's all I did pretty much," she admits. "I didn't join a gym for two and a half years while I was doing the Challenge exercises.
"I only joined a gym recently – and I mainly do the 28 Day Challenge exercises in the gym, sometimes I add in weights."
Ash reveals she's now lost 25kg and her body fat percentage has dropped too.
"I began to find I was loving exercise more and more than ever before," she says. "Soon I was being asked to be a Motivating Mum myself and a Squad Mum, and I loved it."
The next chapter – Healthy Mummy Fitness Ambassador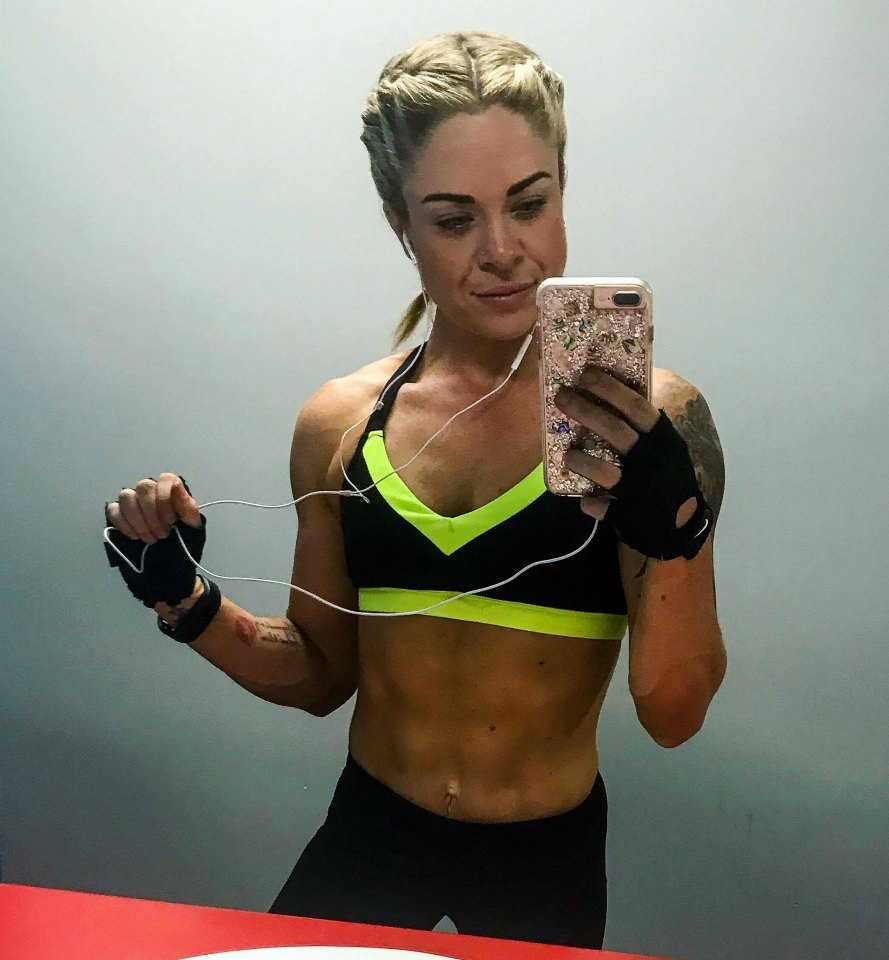 Ash has recently become The Healthy Mummy Fitness ambassador, and will be helping to motivate mums by sharing her story and inspiring 100,000's of other mums
"I'm so excited for this next part of the journey. I feel this is the route I'm supposed to go," she says.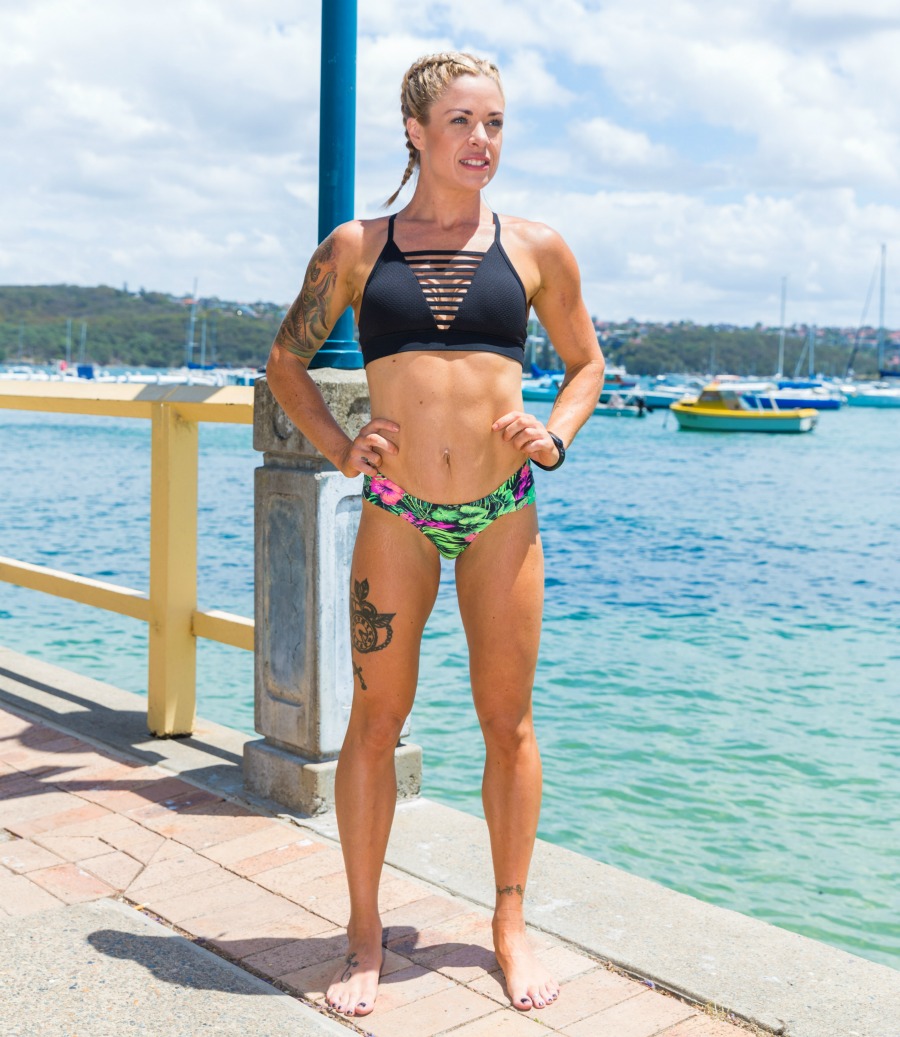 "I really just want to get across to other mums and new mums joining the group that I started exactly where they did.
"I've found a real passion for my life now and am feeling happier and healthier than I have ever done. It just shows that moving three times a week on the 28 Day Weight Loss Challenges can get you results."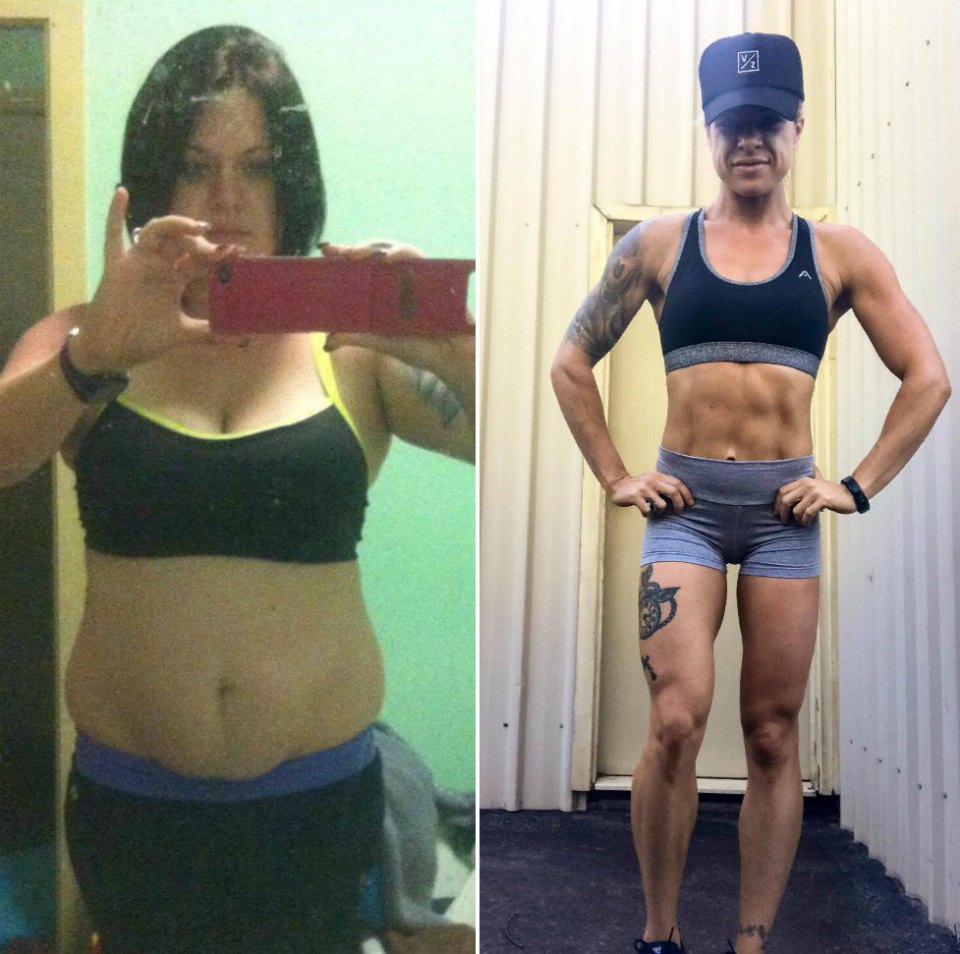 Ash says her story has been helping so many mums and she's even been recognised in the street and in Woolworths!
"I get hundreds of messages a day from women wanting my advice and opinions, and I'm happy to help the best I can," she adds.
"I've been spotted in Woolworths and in the gym, it's surreal. But I love what I do and I love The Healthy Mummy, it's changed my life in a million ways and all for the better."
Thank you so much Ash for sharing your incredible story. You are such an inspiration! You can follow Ash on The Healthy Mummy Fitness Instagram at @thehealthymummyfitness
You can also chat daily to Ash in our Private Support Group.
Healthy Mummy Founder Rhian Says
'The Healthy Mummy has always been about real mums and making the mums the stars of the show.
It is an honour to have Ash as our Fitness Ambassador. She is a real mum and her story is so inspirational.
Ash was suffering from depression and anxiety which is common with many mums, and to see how she has transformed her mind, body and health is one of the most mind blowing transformations to see.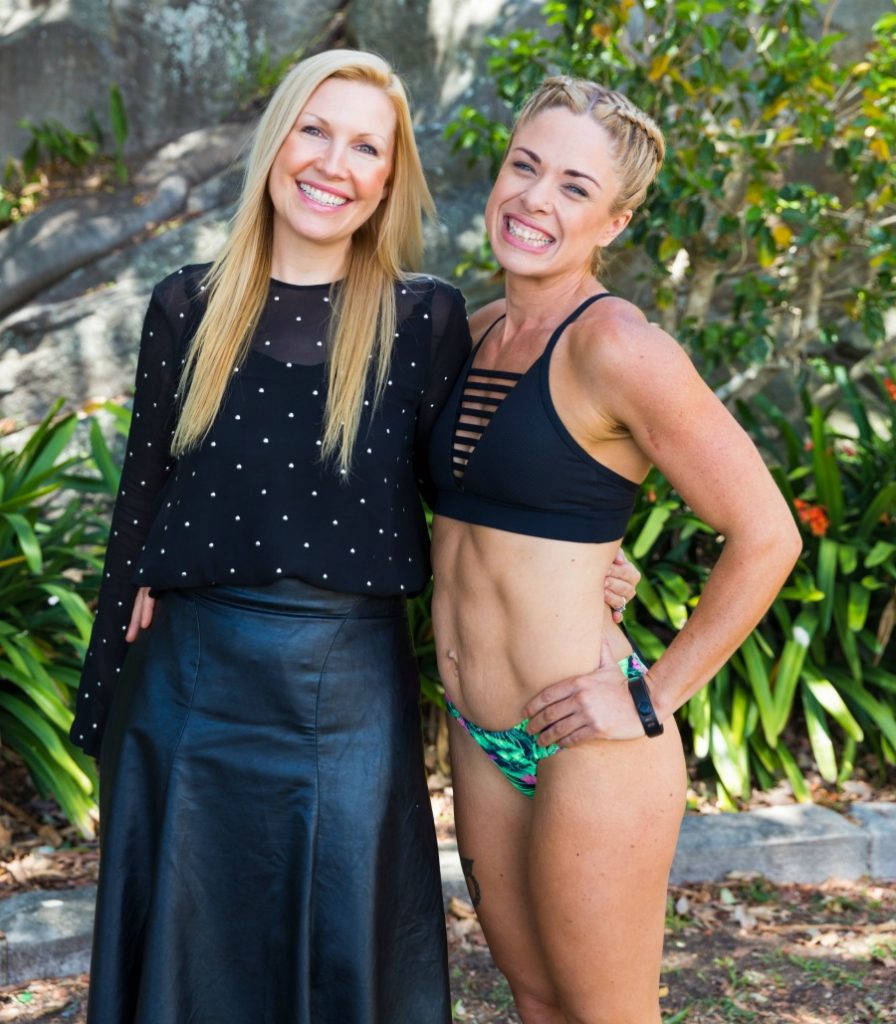 Ash's story is real. Her transformation is incredible and it made perfect sense to reward her for all she has done and make her our Fitness Ambassador as she is already motivating 1,000's of mums – but we want to give her a bigger platform to share her story, connect to other mums and inspire other mums.
We could have gone for a celebrity fitness ambassador but that is not who we are at The Healthy Mummy. We are about real mums and  real stories and we wanted to keep it real and stay true to our roots and I am very very excited to do this with Ash.
Plus, Ash's body is nothing less than INCREDIBLE and inspires everyone to exercise more – even if just for 10 minutes a day.
Mums will also be able to workout with Ash & Wendy (our Healthy Mummy Fitness trainer) in our 28 Day Weight Loss Challenge from this month and follow the workouts that Ash does on a daily basis."
Workout with Ash & Wendy
Mums will also be able to workout with Ash & Wendy (our Healthy Mummy Fitness trainer) in our 28 Day Weight Loss Challenge from this month and follow the workouts that Ash does on a daily basis.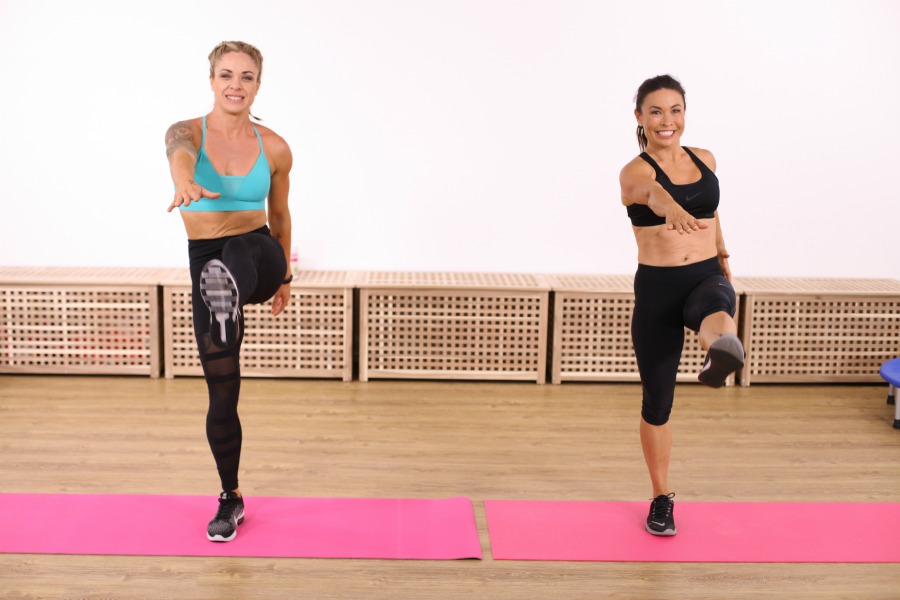 Join Ash on the 28 Day Weight Loss Challenge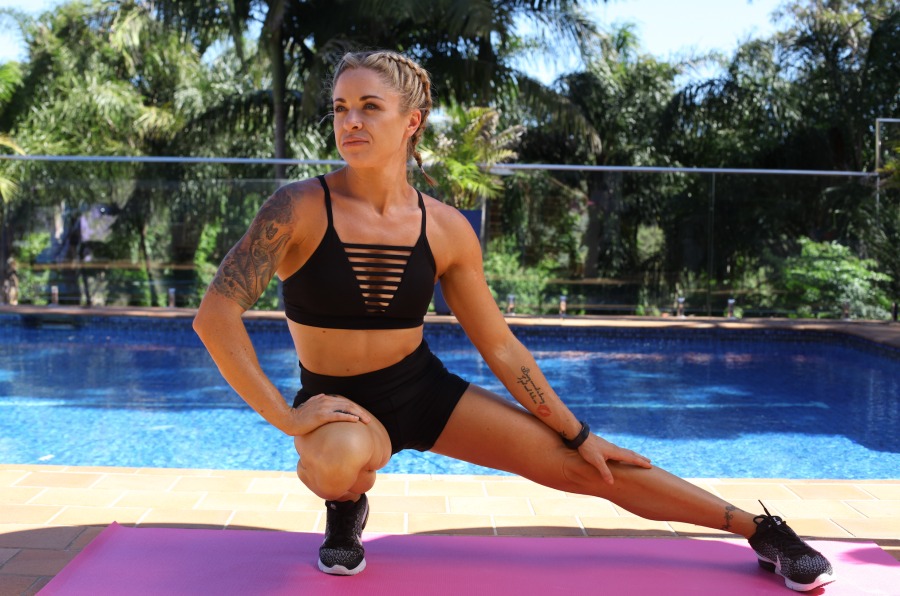 If you are inspired by Ash's before and after pics and want to take charge of your own health and weight – then join our 28 Day Weight Loss Challenge TODAY.
With more than 3,500 delicious (and healthy) recipes, 350 exercises & 24/7 support – the 28 Day Weight Loss Challenge  is designed (and proven) to help busy mums like you lose weight!
To learn more about our challenge OR to join – click here.