Introducing your baby to sunlight in the first three months may help them avoid eczema, study reveals
PLEASE NOTE: Be cautious while introducing your child to direct sunlight
Baby skin is extremely delicate and the Australian sun can be extremely harsh at times, so many parents tend to keep their children away from the sun as much as possible.
However, a new study by The Telethon Kids Institute has revealed that while it is important for parents to protect their little one's skin, babies who are exposed to a little bit of sunlight in the first three months of life are less likely to develop eczema than those with less sun exposure.

Sunlight may help your child from not developing eczema, the study reveals
Researchers set out to test whether vitamin D supplements given to babies with a family history of allergies made a difference in their development of eczema.
97 babies were given daily supplements and 98 babies a placebo in the experiment, and both groups were measured for the amount of sunlight they were exposed to.
The findings reveal that there seems to be a direct link to babies being exposed to sunlight and them being less likely to develop eczema.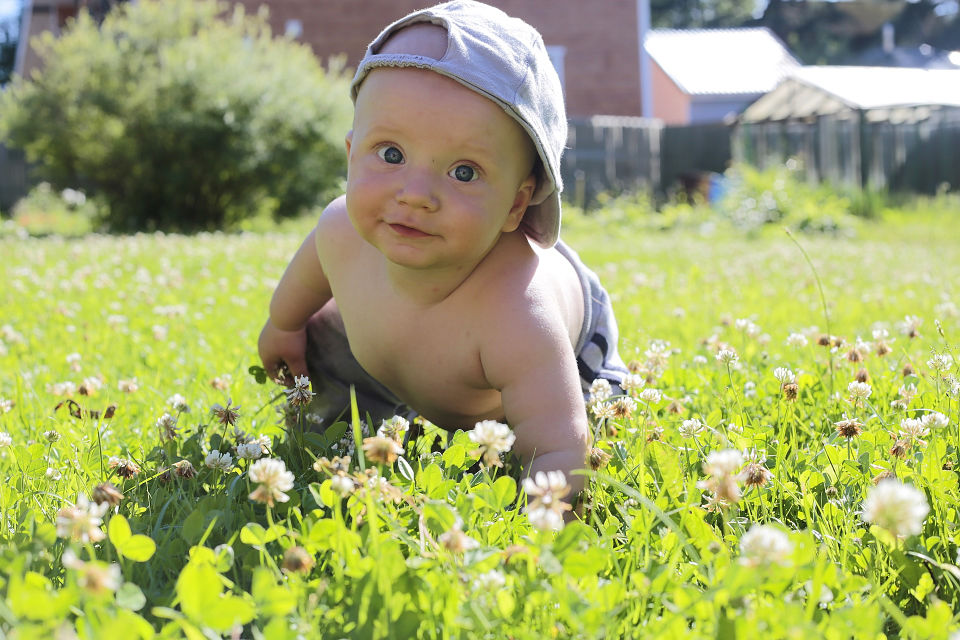 Interestingly, babies who were given supplements from birth to six months were no better off than infants who took a placebo. But babies who were exposed to direct sunlight in the experiment were less likely to develop eczema.
"It is important because we need to try and reduce the increasing incidents of allergies in our community," says senior author Debbie Palmer.
Experts are urging parents to be cautious when exposing infants to direct sunlight and to continue giving their children prescribed vitamin supplements as more research is being done.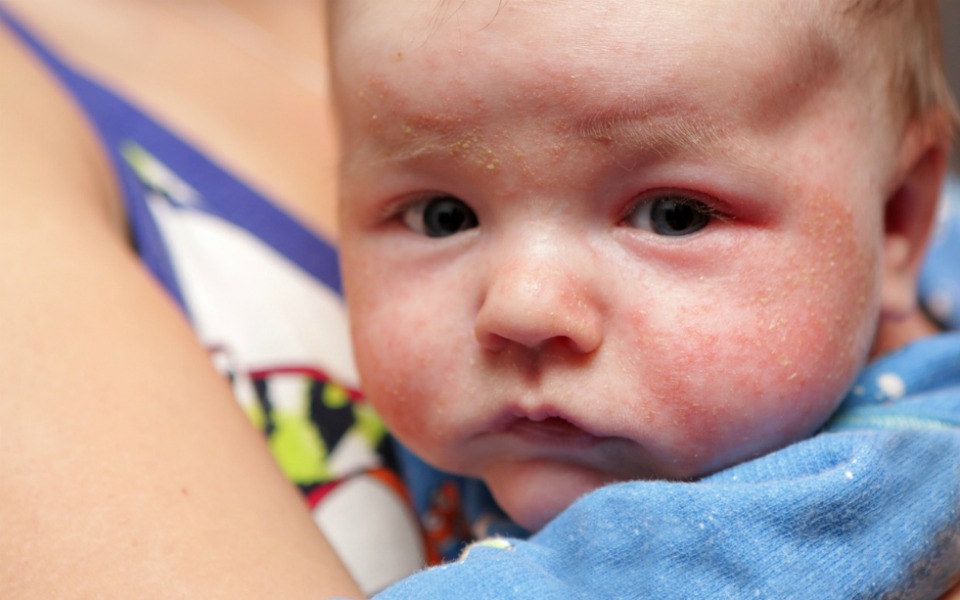 More about baby eczema
One in five babies has eczema and one in 10 has a food allergy.
Eczema is a group of conditions that cause the skin to become red, itchy and inflamed. The exact cause is unknown but according to Better Health, some things make eczema more likely to appear.
These include contact with irritants in the environment and heat, which can aggravate the itch and make affected people more likely to scratch.
Eczema in babies under six months usually appears on the face, cheeks, chin, forehead and scalp.
Check with your doctor or paediatrician about treatment as you will need to identify the triggers and the baby may need prescription cream for flare ups.
In another Healthy Mummy article, we delved into research on how merino wool can also reduce eczema symptoms in children. You can read this article here.
Healthy Kids and The Healthy Mummy
For more Healthy Mummy articles relating to children's health, you can read our archive of articles here.
To keep up to date with kiddie-related health news, kid-friendly recipes and general updates follow our Healthy Mummy Healthy Kids Facebook Page.