Become a Motivating Mum for the FIRST month of the new 12 week Challenge!
We are looking for mums to become one of our incredible Motivating Mums for the first month of the EXCITING  12 Week Challenge starting on August 30th 2021!
The 12 Week Challenge is for mums who want that extra bit of motivation and accountability. Those taking part will pledge their 12 week goal, and along with receiving a free 12 Week Challenge Tool kit ebook, they'll also have access to a 12 week Private Support Group on Facebook. Here there will be weekly prizes drawn and where they can chat with other mums taking part and get regular support emails. Plus one lucky person will get the chance to win $2000!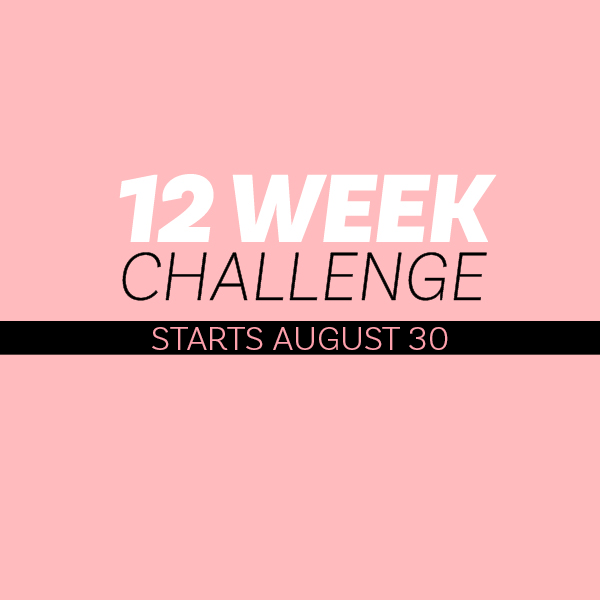 Become a Motivating Mum on the 12 Week Challenge
We need some fabulous mums to be our Motivators in the 12 Week Challenge PRIVATE SUPPORT Group, to inspire and help mums taking part reach their goals in weeks 1 – 4 of the 12 week challenge.
To become one of our motivators you need to be a mum also taking part in the 12 week Challenge with an incredible weight loss story.  Your transformation journey will be shared with other mums to help empower them to tackle their own health, weight, and exercise goals.
You will also have a list of Motivating Mum duties to perform over the first month, which involves sharing your exercise tips, recipes, and smoothie photos. We will outline this in more detail if you are selected.
What is in it for you?
If you are selected we will send you a Healthy Mummy Gift pack valued at $250!
Please enter all your details below: If you are selected we will be in contact via email by the end of this week. Unfortunately, due to the high volume of entries, we are unable to contact all entrants individually.
How to join!
So how do I get involved?
If you are a NON-Challenge member:-
Step 1
Firstly JOIN HERE and get the SUPER special offer
Step 2
Check your email order confirmation and claim your FREE 12 Week Challenge TOOL KIT ebook jammed with everything you need to set your goals, stay motivated and get RESULTS.
Step 3
Pledge your 12 week goal HERE
Step 4
Once you have joined here, log into the app where you will get UNLIMITED access to our 5 star ⭐️⭐️⭐️⭐️⭐️ rated Healthy Mummy App with over 500 at home workouts and over 5000 family friendly recipes and customisable meal plans
Step 5 
Once you join, you will also be sent access to our PRIVATE 12 Week Challenge PRIVATE SUPPORT group where you can talk to other members on the 12 week challenge and get NON STOP motivation and accountability to keep you on track PLUS weekly prizes.
If you are an existing 28 Day Weight Loss Challenge Member:
Go to your MY OFFERS area in your account and you will get a link to:
Pledge Page

Tool Kit
Facebook Group
For a Chance to Win $2000!
One lucky person will get the chance to win $2000!
To enter you will need to log your starting weight and measurements before 5th September on a special page – we will send the details of where to log your details via email and in the group from August 22nd, so keep an eye out!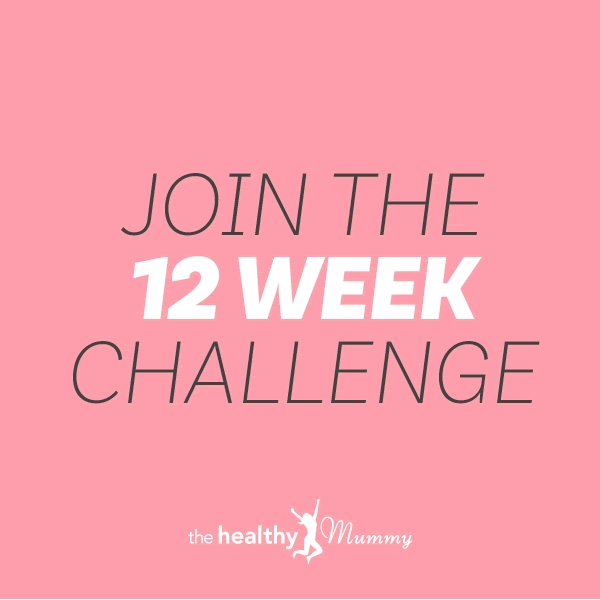 And if you need some inspiration – here are some mums who did the last 12-week challenge and the results they achieved.
Cassandra Perrin – lost 30 kilos and 80cms on the 12 Week Challenge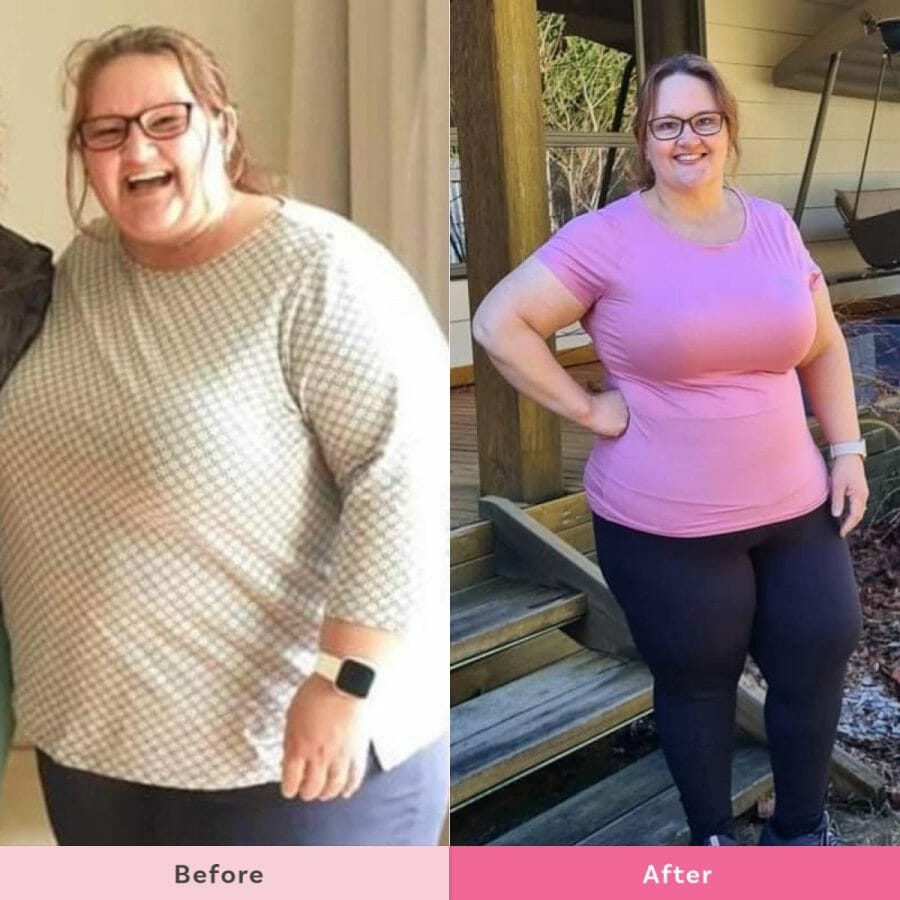 Cassandra is 41 from Bredbo in NSW and is mum to 6 beautiful children aged 19 to 6 years old. She admits that pouring her heart and soul into her amazing family for the last 22 years meant that she lost herself a bit along the way.
In fact, Cassandra says that following a couple of stressful pregnancies, special needs children and dealing with the challenges of them as teenagers, led to her weight gain.
"I got depressed and it was a vicious cycle. I was stoked when the 12 challenge was announced as this was what I needed," she says.
"I had 12 weeks of support and accountability with a group of women who were all there doing the same thing, I could do it in the safety of my home and still be connected to a support system of an amazing community and be held accountable each week with my weigh-in, measurements and progress photos.
"I didn't have to go to a gym. As a morbidly obese lady with social anxiety and depression, this was amazing. I was excited to be a part of a community and still be hidden."
See more of Cassandra's story here.
2. Kirsty Whitehead – lost 18.5 kilos and 72 cms on the 12 Week Challenge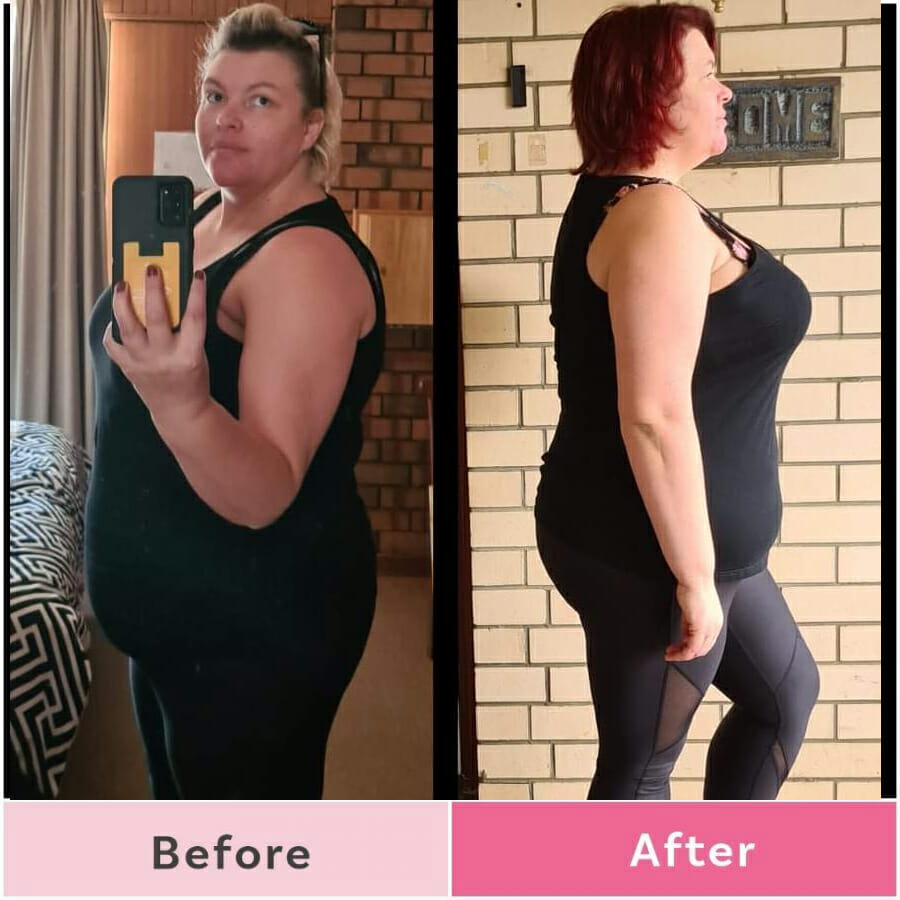 Kirsty Whitehead has lost a whopping 18.5 kilo and 72cm on the 12 Week Challenge – find our budget offer to join here! The 39-year-old SA-based mum has been following the 28 Day Weight Loss Challenge since 2015 and had lost 38.9kg in total.
"Just before the 12 Week Challenge was announced I made a decision to focus on ME and my wants. The timing was perfect and I wanted to give it my all," she says.
"My pledge was to be committed to myself. To not give up, to focus on my whole self, my physical, emotionally and also my inner health. To lose 10 kilos."
See more of Kirsty's story here.
Still have questions about the 12 week challenge?