Being Hospitalised During Pregnancy
There are many different reasons why women require hospitalisation during pregnancy. The most common one is Morning Sickness "Hyperemesis".
Other reasons include threatened premature labour, generalised medical conditions and high blood pressure just to name a few.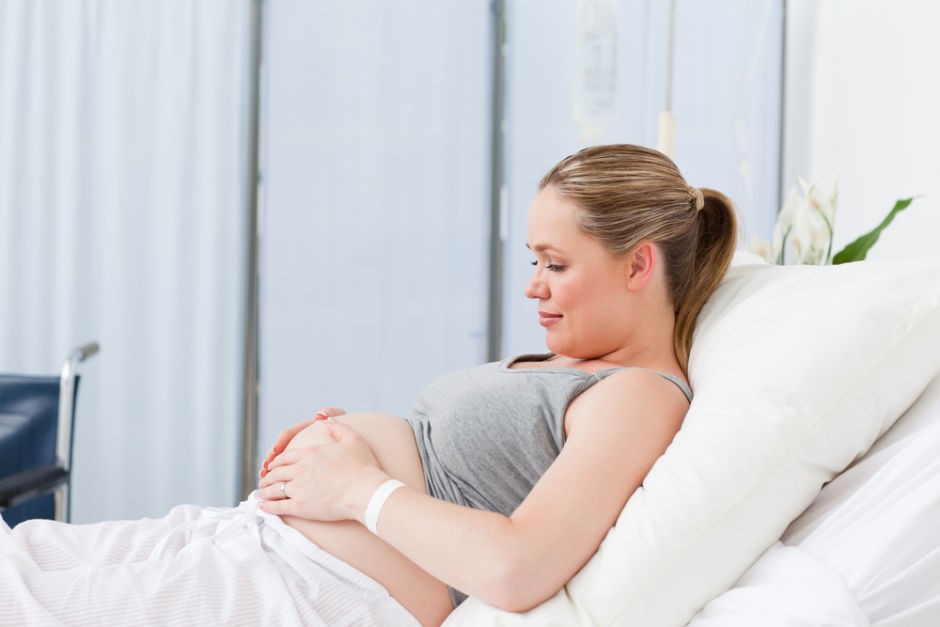 Doctors choose bed rest as a treatment to prevent your cervix from dilating further and the benefits of resting outweigh the risk.
What you can do:
NOT GO INSANE! See if you can get day leave, even if it is only for 15 minutes to get a coffee, you can go via wheelchair!
Have visitors come in to distract you
Watch DVD's
Get people to bring in healthy snacks and meals as there is only so much hospital food you can eat
Organise someone to come in and give you a massage
Get some ear plugs!
Make your room homely- photos of friends and family, your own pillow from home, your doona.
There is usually more than one mum to be stuck in hospital during pregnancy – make friends, you are probably feeling similar
Look after yourself emotionally. Speak to a hospital social worker or counsellor.
Trust your doctor as they haven't put you on bedrest for the fun of it to annoy you. Your baby needs you to rest. Don't worry about any plans you had. If your doctor says rest, then listen!
Being stuck in bed can cause other issues such as fluid retention, hip and back pain from not moving around. Skin irritation from being in constant air conditioning within the hospital. Heartburn and constipation due to decreased metabolism is also documented as an issue.
The risk of women developing Depression during pregnancy is more increased, as many women feel sad they cannot participate in their normal activities. Especially if they have other children at home. If you or your partner notices increased mood swings, loss of appetite, increased feelings of sadness do seek help.
Do bed exercises- stretches, move your legs/ankles to prevent blood clots. Do arm exercises. Yoga.
Maintain a healthy diet and drink plenty of water.
Work from hospital if your job permits it.
Start a craft. Knitting, sewing etc. is a good distraction.
Shop online for stuff you need for baby or groceries for those at home.
Write a journal. It can be something you look back on and can read to your kids one day.
After baby is born ease back into exercise. If you have been stuck in bed for sometime you will tire easily and you will be sore for the first few exercise sessions. Make sure you warm up and stretch pre and post exercise. Resume when your doctor or physio declares it is safe to do so.
Its NOT forever. The health of you and your baby are number 1 right now so focus on the now and worry about the future tomorrow.
Ali x
Registered Midwife, Registered Nurse
Click here to visit our pregnancy products shop.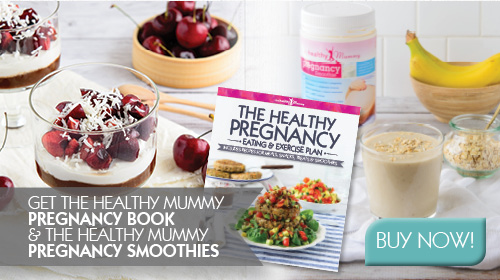 Disclaimer: Always speak to your doctor before changing your diet,taking any supplements or undertaking any exercise program in pregnancy. The information on this site is for reference only and is not medical advice and should not be treated as such, and is not intended in any way as a substitute for professional medical advice..
Our plans promote a health weight gain in pregnancy to benefit the mother & baby and you can read more on this here 
The owners of The Healthy Mummy do not make any representations or warranties, express or implied and shall have no liability or responsibility to any person or entity with respect to any loss or damage caused or alleged to be caused directly or indirectly by the information contained herein and nothing in this disclaimer will limit or exclude any liability for death or personal injury resulting from negligence, limit or exclude any liability for fraud or fraudulent misrepresentation, limit any liabilities in any way that is not permitted under applicable law or exclude any liabilities that may not be excluded under applicable law.