The best appetite suppressants for women on the market
Here are some of the best appetite suppressants for women who are looking to lose weight and reduce hunger.
If you are trying to lose weight, there are a heap of healthy ways to suppress your hunger pangs, such as by taking appetite suppressants.
Whilst you generally need to reduce your calorie intake in order to lose weight, it shouldn't mean that you restrict your calories to this point where you are constantly starving and thinking about food.
Short-term diets and crash dieting, which can lead to rapid weight loss, don't  always work. If anything, they can lead to increased appetite, severe hunger followed by weight gain!
At The Healthy Mummy, we believe in sustainable weight loss without depriving yourself and going hungry.
Our 28 Day Weight Loss Challenge isn't just about consuming fewer calories and cutting out food groups. It's a weight loss plan involving healthy eating and exercise, along with amazing healthy products and supplements, to help you reach a realistic goal of losing weight.
We recommend you aim to lose around 4-6 kilos a month, which is achievable and sustainable.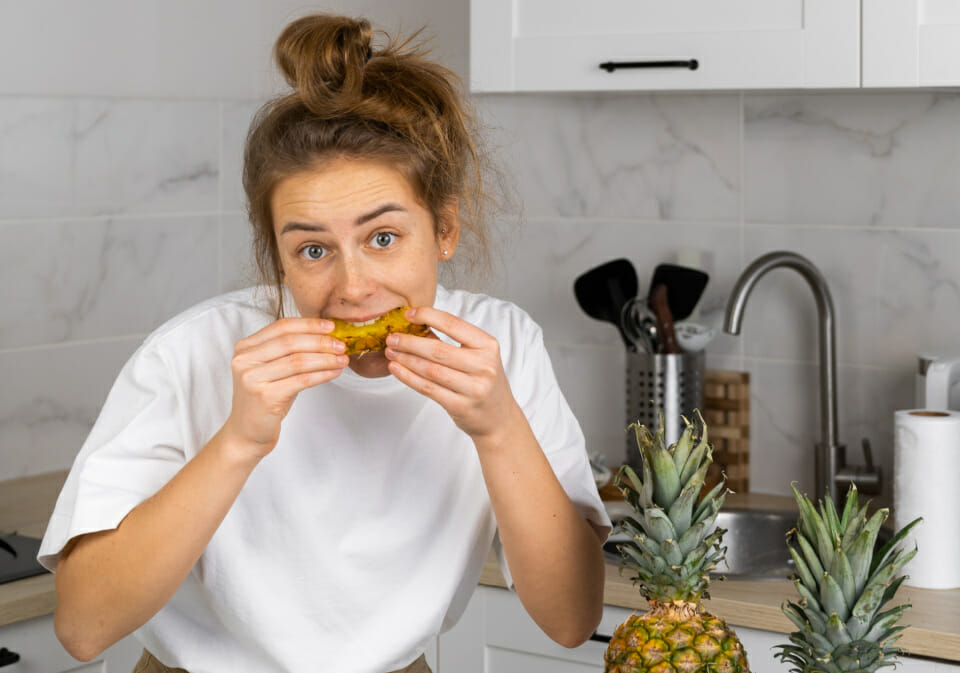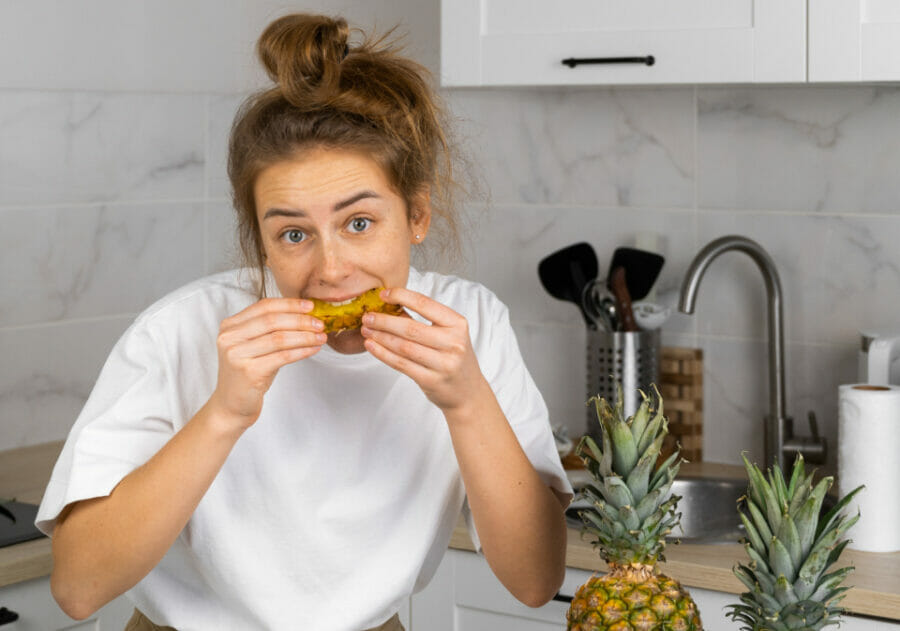 Reasons why you may need an appetite suppressants
There may be many reasons why you want to take an appetite suppressant. Maybe you have been struggling to lose weight and you need a helping hand by taking a suppressant to give you a kick start.
Or maybe you need to get down to a goal weight and burn fat for medical reasons. Whatever the reason you need to suppress your appetite, there are some great weight loss aids out there to help you.
Sometimes people tend to overeat because of psychological reasons, or they turn to comfort eating, so by taking a recommended and approved appetite suppression supplement they are able to curve those cravings and feel fuller after eating.
Appetite suppressants work by affecting your brain's urge to eat by helping you consume fewer calories and this also supports weight loss.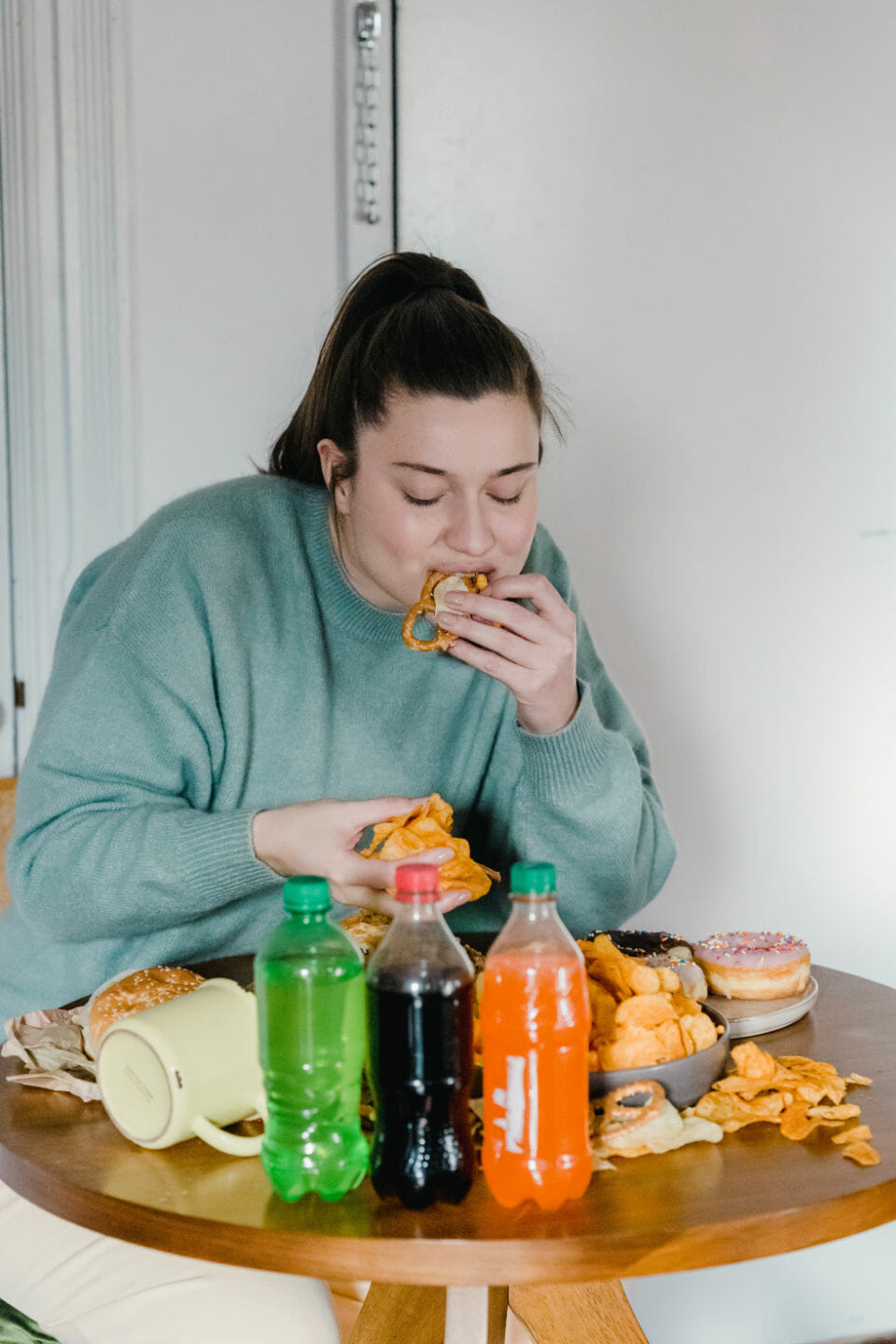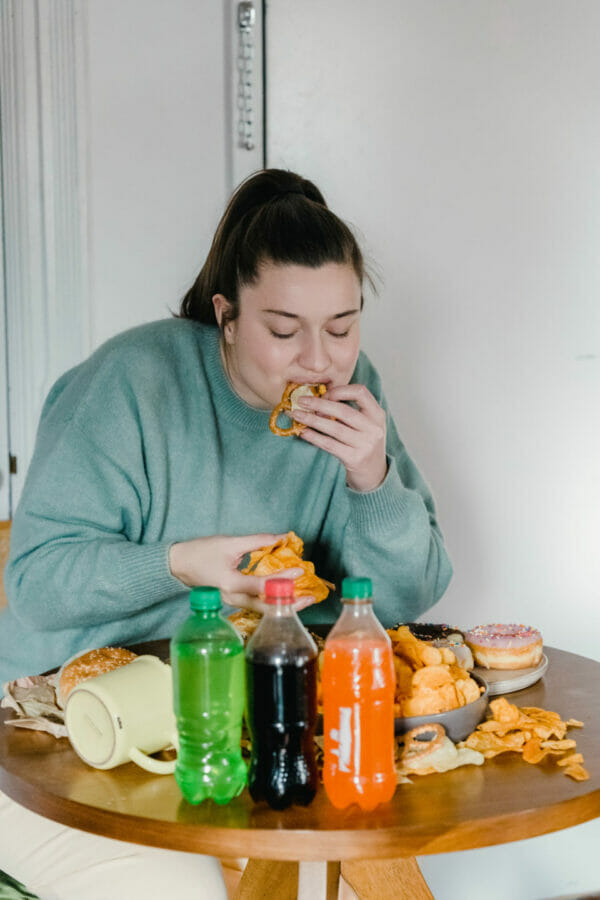 How to work out if you need an appetite suppressant
It's hard to know if you actually need an appetite suppressant or if you just need to start eating healthily and get your body moving.
If you have tried to lose weight after having a baby and hit a plateau or you're just struggling to shed the kilos and have a weight-related medical condition then a weight loss aids may be for you.
What's more, if you have a BMI of 27 or higher then you could try using an weight loss aid to help you reduce your appetite.
However, if you feel unsure about what route you should go down, we recommend to speak with your health care practitioner first.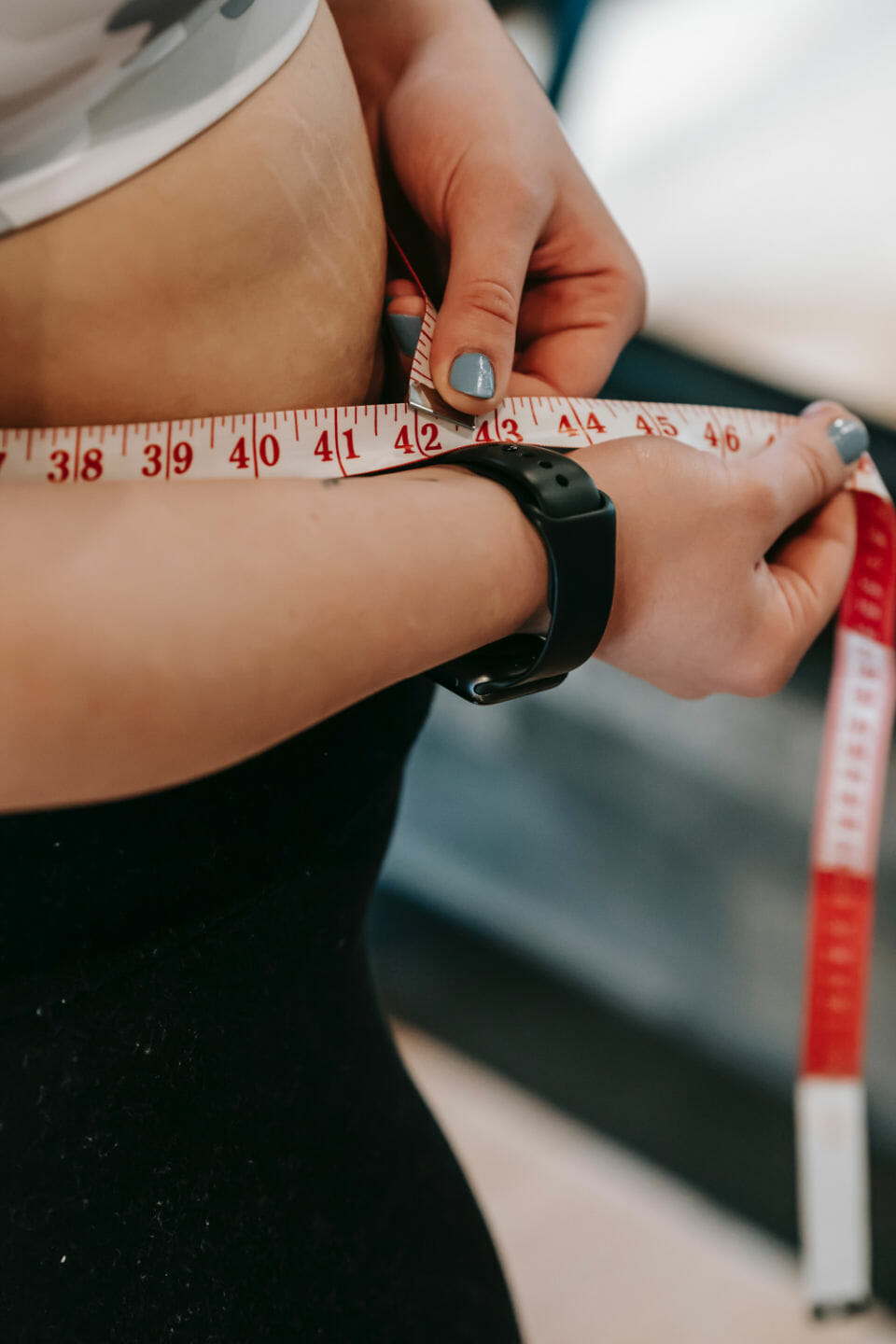 Are women more likely to overeat than men?
While both sexes can have issues with overeating in modern society, women – especially new mums, who are breastfeeding and need the extra calories, tend to struggle with their body weight.
For some mothers, breastfeeding helps burn calories. But others may find the opposite effect. They might find they are hungry all of the time.
New mums might find themselves bored at home with not much stimulation, or find it harder to exercise, and then may tend to eat out of boredom.
Tiredness can also play a roll in how much we eat. You tend to overeat and then put on more body fat if you haven't had a good night's sleep.
That's why dietary supplements and appetite suppressants, that are breastfeeding friendly, may help women,  mothers in particular.
5 of the best appetite suppressant supplements for women on the market
Here are what we think are five of the best supplements that help promote weight loss on the market right now.
Please seek medical advice before taking any of these control supplements if you are unsure on on a long-term weight loss program for medical reasons.
1. Control X – The Healthy Mummy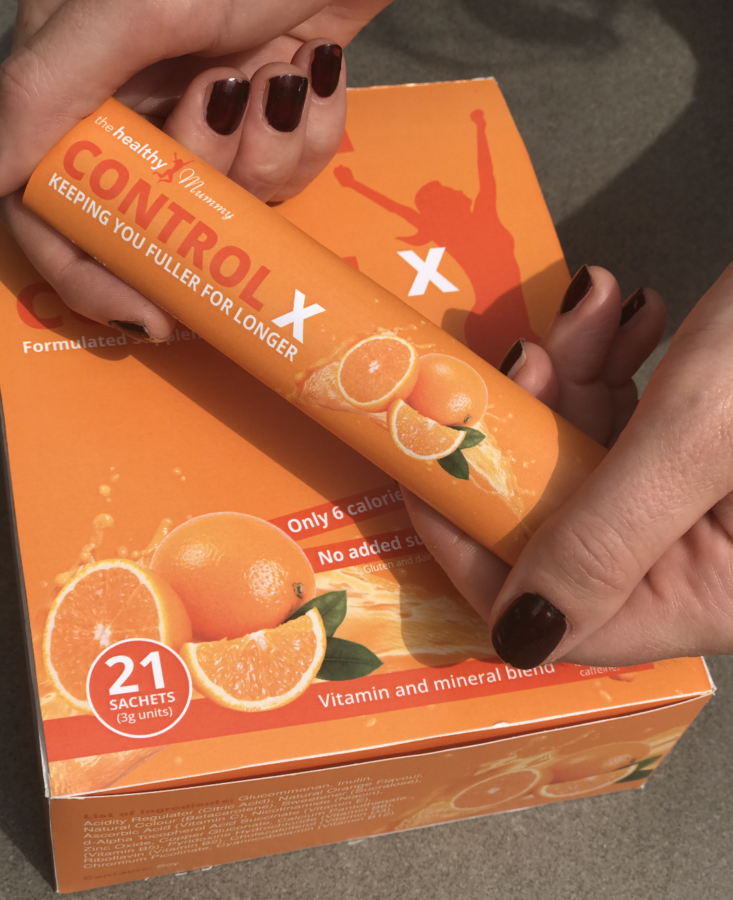 The Healthy Mummy's Control X is a breakthrough product designed to help you feel fuller for longer.
This product is designed to put you back in control of your food consumption by making you feel fuller for longer. What's more, it reduces hunger pangs and bloating to get you in control of your portion control.
In fact, it will change the way you reach your goals while you are on your weight loss journey! All you do is mix the sachet with 200ml of water and enjoy 30 minutes before a meal. It's as simple as that.
Each sachet contains an ingredient called glucomannan which is a form of soluble fibre found naturally in fruit, vegetables and oats. In the stomach, glucomannan turns into a gel and slows the stomach emptying which means your healthy meal remains in the stomach for longer which can help you feel fuller and reduce snacking between meals.
Additionally, as glucomannan fibre passes through the gut, it clears the digestive tract along the way. Learn more here
For more info check out our FAQ's here.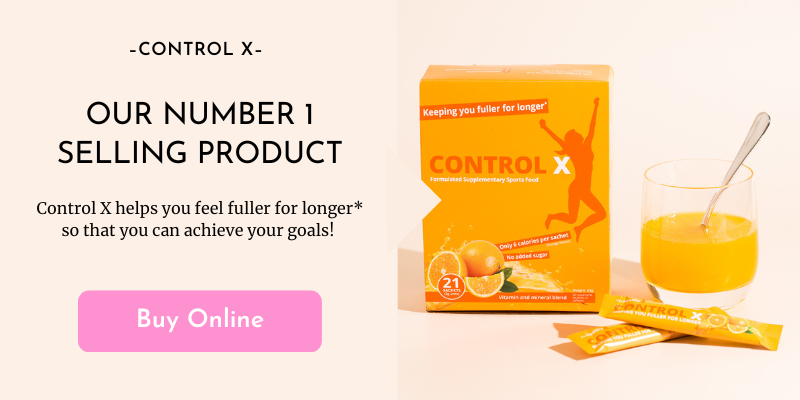 2. Carb X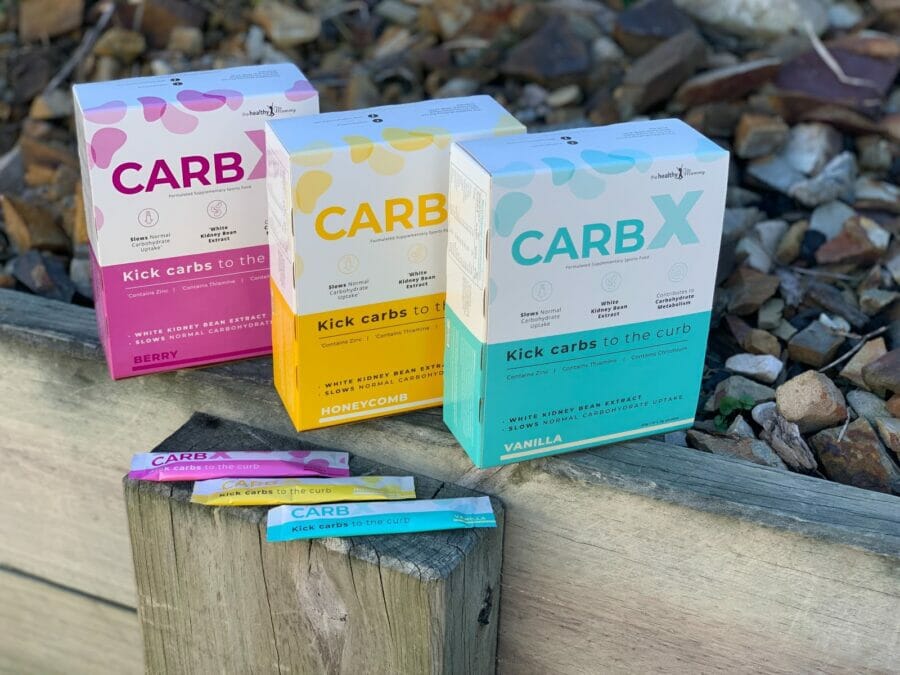 Kick carbs to the curb. Enjoy meals without the carb-consequences! Carb X is formulated to slow and support carbohydrate uptake and metabolism.
Carb X is formulated to slow carbs being broken down into sugars. As the body naturally processes carbs it turns it into sugar, this sugar is the body's natural source of energy for us to burn however if we produce too much of it can be turned into fat for long-term storage so none is wasted. Carb X works to slow that process!
The secret is the revolutionary ingredient is WHITE KIDNEY BEAN EXTRACT, a superfood that slows the number of carbs being broken down into sugars. The ingredients in Carb X work with Kidney bean extract slows normal carbohydrate uptake and Chromium supports carbohydrate metabolism.
This delicious drink is perfect to take just before any meal, especially meals including complex carbs like pasta, rice or bread. You can even add Carb X to your morning smoothie.
What mums are saying about Carb X and how it helped them.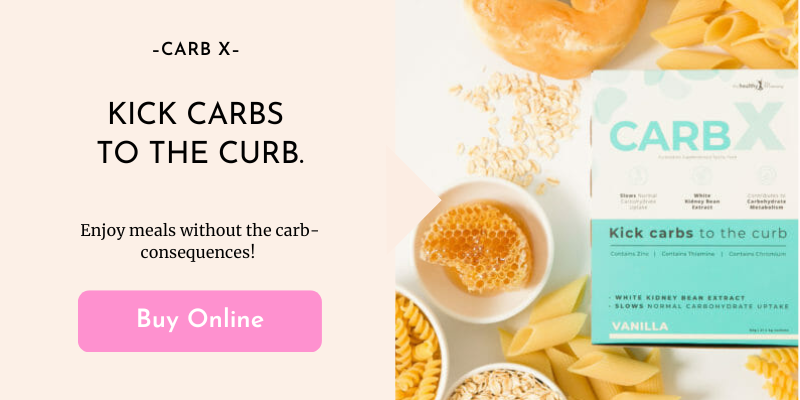 3. Metabolism Support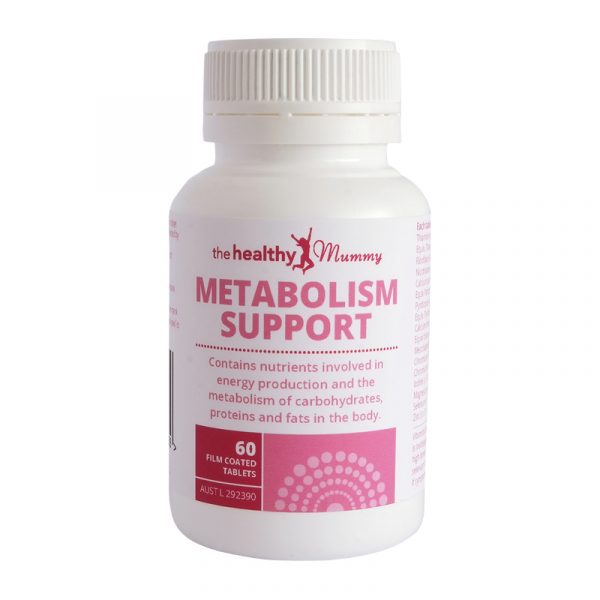 The Healthy Mummy's Metabolism Support is a two a day formulation to help in the metabolism of carbohydrates, proteins and fats in the body.
Metabolism Support is formulated to work with four key foundations mind – thyroid care, metabolism (fat and carbohydrate), glucose handling (uptake and transportation to cells) and energy production. These are key foundations to help you succeed and achieve your goals.
What's To Love:
Contains B1, B2, B3, B6 B12 for carbohydrate metabolism and zinc and B5 which are important for fat metabolism.
Glucose Handling- chromium helps the body metabolise carbohydrates and transport glucose into the cells.
Thyroid care – contains minerals (iodine and selenium) important for thyroid hormone production and healthy thyroid function.
Energy production – Contains nutrient involved in the production of energy
Breastfeeding friendly
Caffeine free
Please Note: Always read the label. If symptoms persist consult your healthcare practitioner for appropriate doses. Follow directions for use. The medicine may not be right for you. Tub contains 60 tablets.
The Healthy Mummy Metabolism Support Tablets are not recommended to be taken while pregnant or likely to become pregnant.
4. Sugar X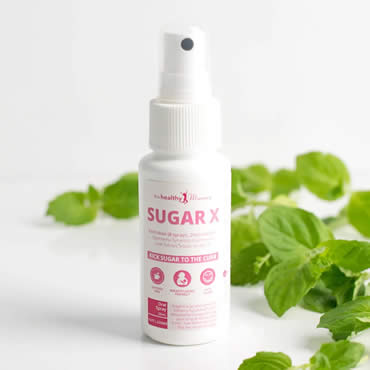 Sugar X can help to reduce sugar consumption by temporarily changing the way sweet food tastes. It contains naturally-derived peppermint oil and stevia. Plus, it;'s caffeine-free and is breastfeeding friendly.
It is a convenient oral liquid spray with Gymnema leaf which has been traditionally used in Ayurvedic medicine to temporarily reduce the taste of sweetness on the tongue before eating to flick the switch on sugar. Sugar X is a TGA approved product.
The main ingredient in Sugar X is Gymnema Leaf which has been traditionally used in Ayurvedic Medicine to limit intake of sweet foods by temporarily changing the way your tongue tastes sugar.
5. Apple Cider Vinegar Tablets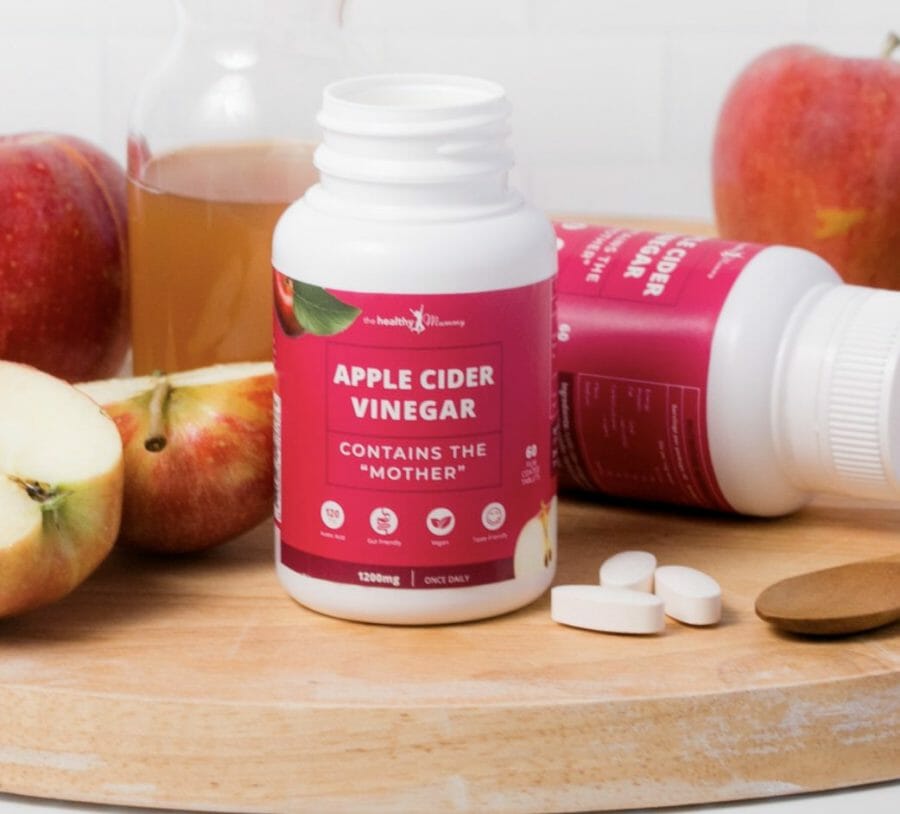 Studies have shown that consuming apple cider vinegar is a natural fat burner and by consuming it every day, it can help lower blood sugar levels, which in turn can help avoid fat around your middle and prevent type 2 diabetes.
These supplements are great for your gut and your taste-buds! The Healthy Mummy's Apple Cider Vinegar is a convenient once-daily serving so you can enjoy all the age-old benefits of apple cider vinegar, without the sour taste of liquid versions.
Furthermore, they are made with Australian Apples, fermented naturally in Australia and are vegan friendly as well as being gentle on teeth and tastebuds.
For the best results, take daily.
The role of hormones in appetite regulation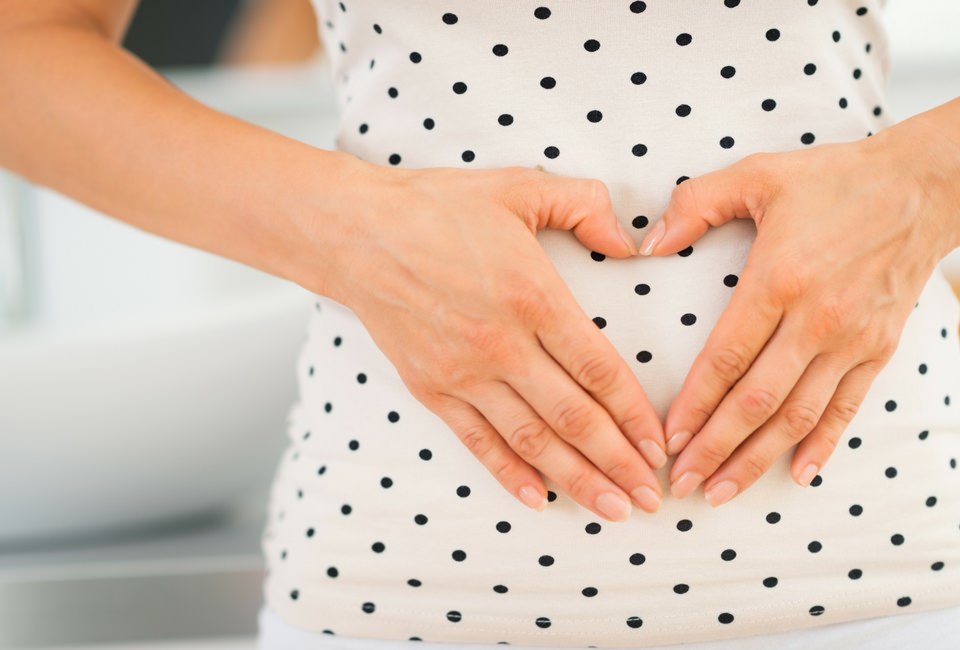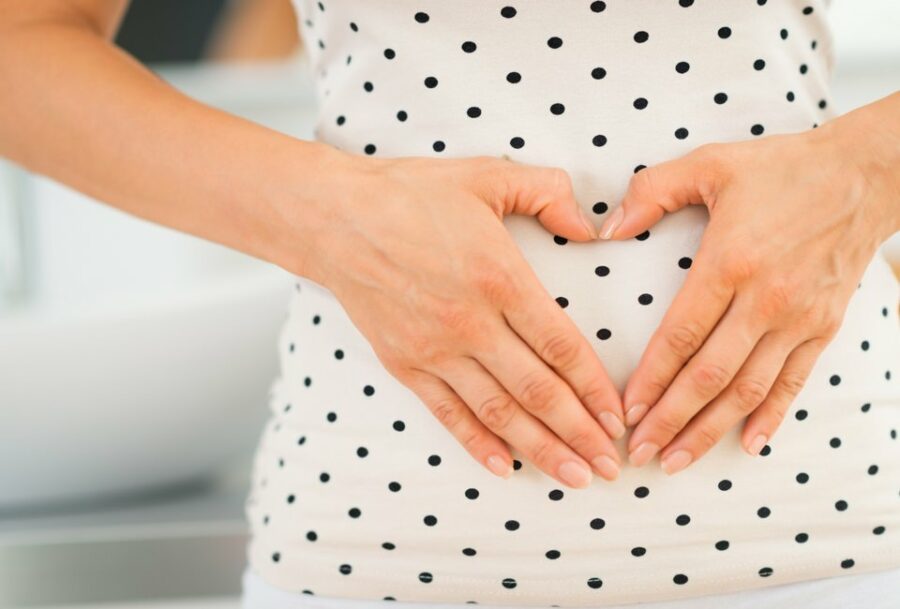 Your weight is directly linked to your hormones and is regulated by a hormonal system.
In fact, it's a unique and complicated balance between what you eat, how much you exercise, the environment you are in and the way your body works.
Hormones are chemical messengers that perform certain functions in our body, such as regulating our weight. Leptin, insulin, ghrelin as well as sex hormones and other growth hormones help influence our appetite, metabolism, and body fat distribution.
When there are excess fat cells, the signalling can become confused, overstimulated and fatigued.
It's important to keep ghrelin, also known as the 'hunger hormone', in check.
Ghrelin is produced and released in the stomach as well as the small intestine, pancreas and brain. It stimulates appetite, increases food intake and promotes fat storage.
Levels of ghrelin in the blood rise just before eating and when fasting, with the timing of these rises being affected by our normal meal routine.
Hence, ghrelin is thought to play a role in mealtime 'hunger pangs' and the need to begin meals.
7 healthy snacks that naturally suppress appetite
You could try including these natural and effective appetite suppressants in your meal plan each day.
Greek Yogurt
Nuts
Avocado
Grapefruit
Sliced Cucumbers
Apple Slices with Almond Butter
Hard-Boiled Eggs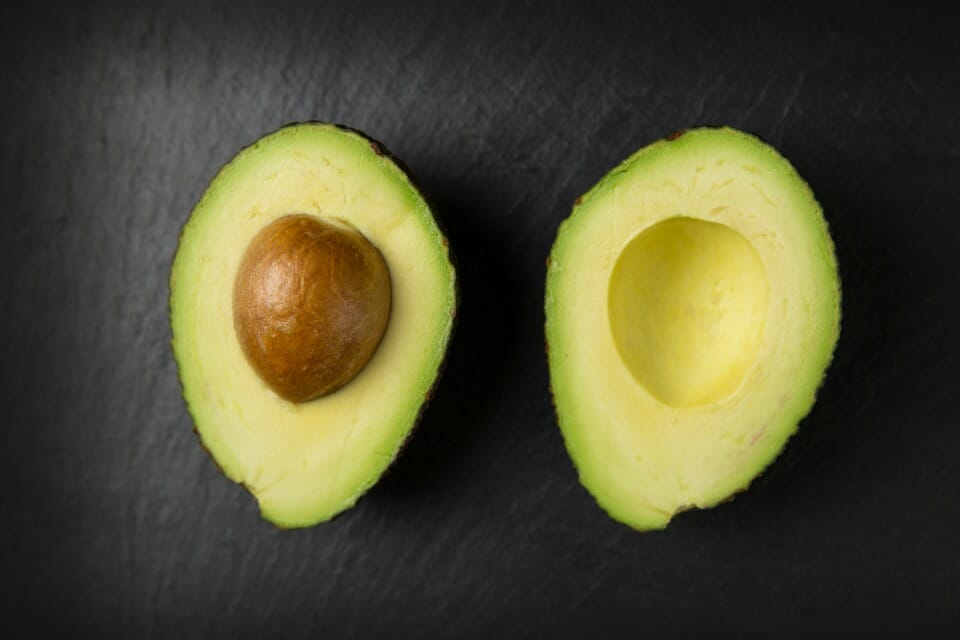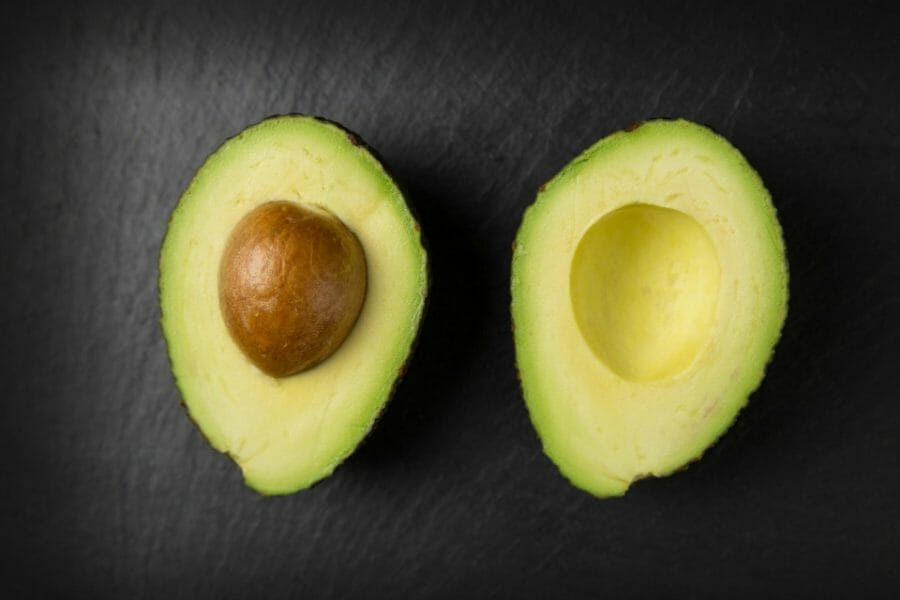 Appetite suppressant smoothies
Incorporating weight loss smoothies into your daily diet can help curb hunger pangs and keep you feeling full for longer.
These types of smoothies are designed to replace one or two meals daily, reduce the amount of food you eat and limit the number of calories you consume. Plus, they include a range of nutrients and minerals to replace the solid food your body is missing out on.
But not all these weight loss smoothies or weight loss shakes are created equally. Many weight loss smoothies are often little more than protein supplements that don't contain enough nutrients and energy to fuel your body. They can also be filled with nasty ingredients that encourage crash dieting, which isn't a long-term solution to weight loss.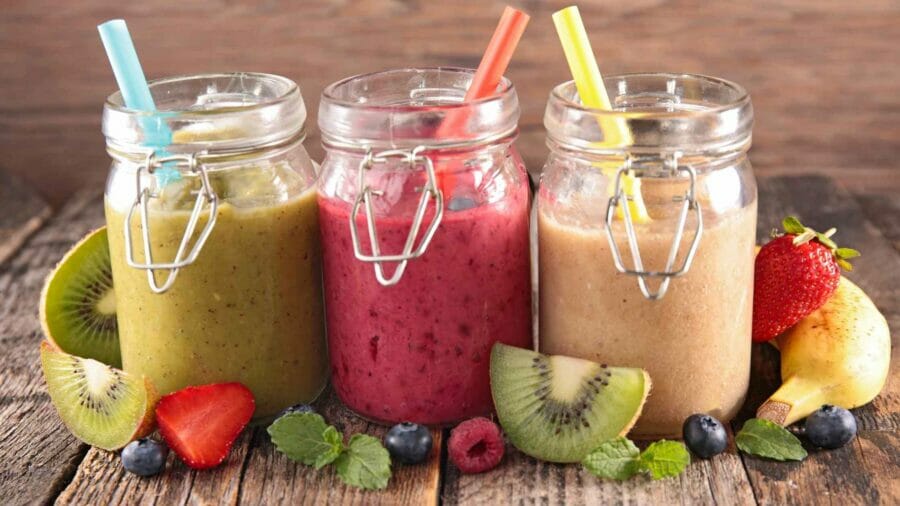 The Healthy Mummy has a range of different types of Smoothies which are all nutritionally dense formulated meal replacements and can be used as an effective tool to help you lose weight.
The entire range contains a mix of high fibre and natural ingredients so you feel fuller for longer. Some of the range also includes probiotics.
Do weight loss pills or injections work?
There aren't always quick fixes when it comes to over-the-counter appetite suppressants if you are looking to lose weight.
Often, you can get the best results by taking supplements to help aid you and by also eating a healthy diet, exercises and watching your portion control.
While you can buy medical hunger suppressant pills to control hunger or opt for the weight injection route, these appetite suppressing supplements might have some pretty big side-effects or they may stop working as soon as you come off them.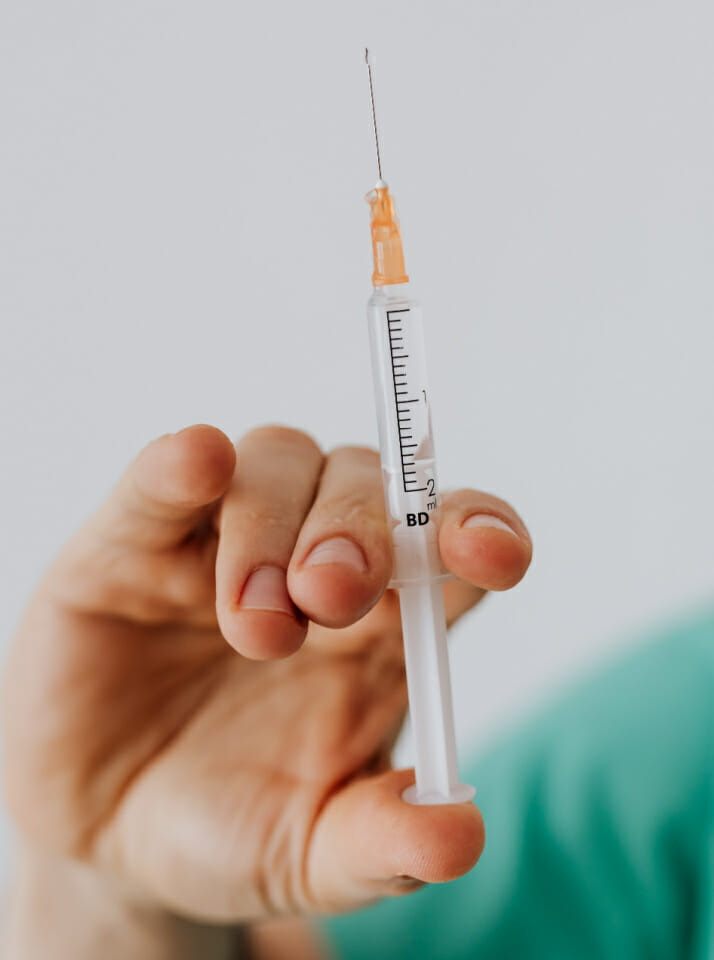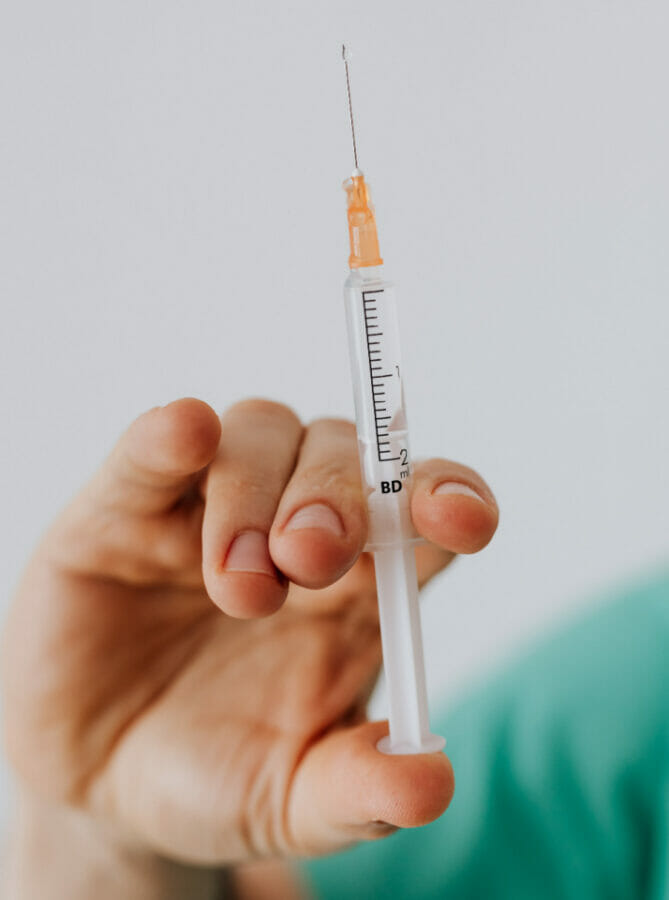 Possible side effects of taking weight loss supplements
Some of the worst side-effects from weight loss pills may be an upset stomach, low blood sugar, diarrhoea, constipation, headache, fatigue as well as dizziness among other things.
Thankfully, The Healthy Mummy's products are natural appetite suppressant supplements as well as being high-quality appetite suppressants. We can help you achieve your weight loss goals and help you lose weight without having those drastic side effects.
The best natural ways to eat less
Eat more protein to feel fuller
Drink a cup of water before every meal to help you from over eating
Include more high-fibre food in your diet
Exercise regularly
Drink green tea, as this may help speed up your metabolism
Eat small meals that consist of healthy food more regularly
Practice portion control
Stop eating when you feel full
Take smaller bites
10 proven ways to reduce hunger and appetite
Even for the most strong-willed weight loss follower hunger sends all control out the window.
Remember that you need to take healthy eating meals or healthy snacks with you if you are going to be out and about in the day.
Don't leave it to chance that you will be in the right frame of mind to make the best choice from the café or supermarket when you are already in hungry-mode. Remove the element of chance by keeping a healthy snack or your lunch in your bag.
Here are some tips and foods that work as natural appetite suppressants…
1. Eat plenty of protein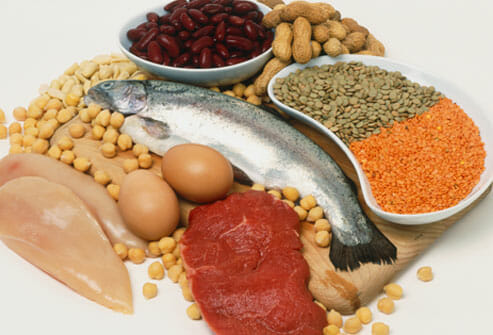 High protein foods will help you to feel fuller for longer as it stays in the stomach longer compared to carbohydrates. Protein also gets your metabolism firing which is great for weight loss. It'll keep hunger pangs at bay and prevent unnecessary snacking as well as enabling us to build lean muscle. By getting more protein in your diet increases the release of the fullness hormone which in turn lowers appetite makes you feel fuller for longer.
Ensure that you are eating enough protein in your meals and snacks like nuts, salmon, lean meats (such as chicken and turkey), tofu, eggs, yoghurt, tuna and certain cheeses.
Adding a good protein powder to your smoothie is another great way to ensure you are getting a good dose of quality protein.
Check out these recipes from the 28 Day Weight Loss Challenge – 4 protein-packed dinners using ONLY 5 main ingredients.
2. Up your fibre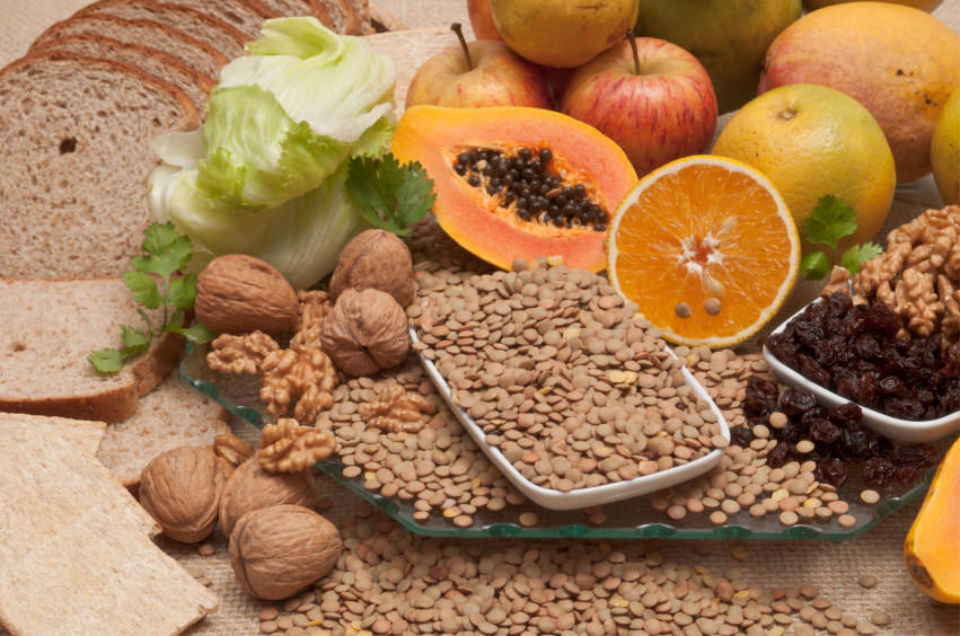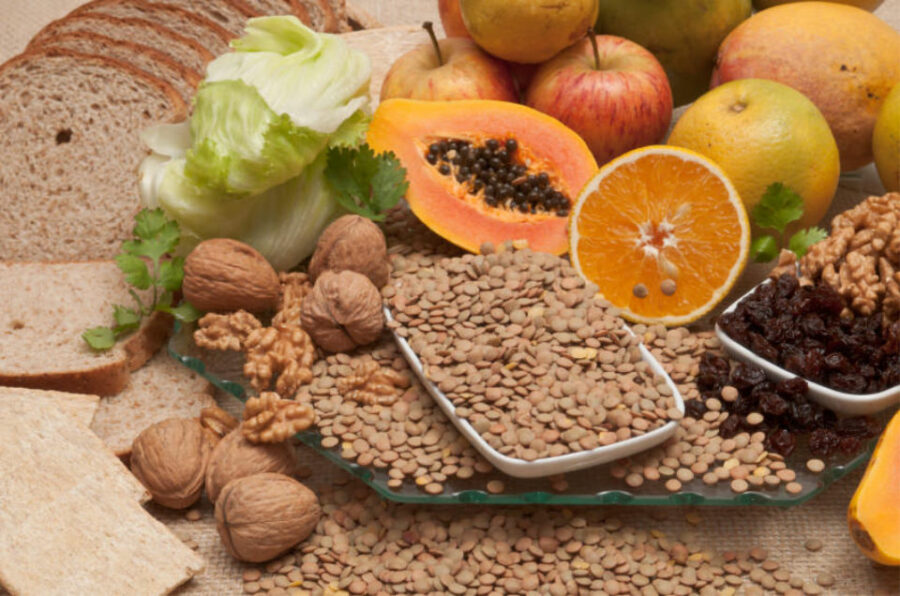 Fibre helps prevent weight gain, by reducing appetite and helping to normalise bowel movements  Fibre-rich foods absorb more water, which helps to keep us feeling full. There is some evidence that the weight loss effects of fibre target belly fat specifically. The best high fibre foods to eat include: chickpeas, apples, rolled oats, green beans, sweet potato and fresh berries.
Try our High Fibre Vegetarian Curry
3. Enjoy your morning coffee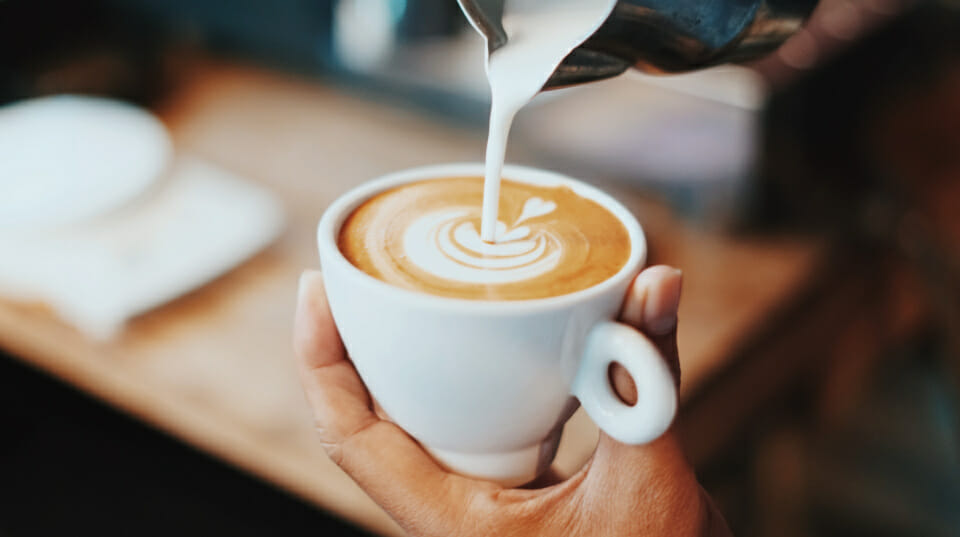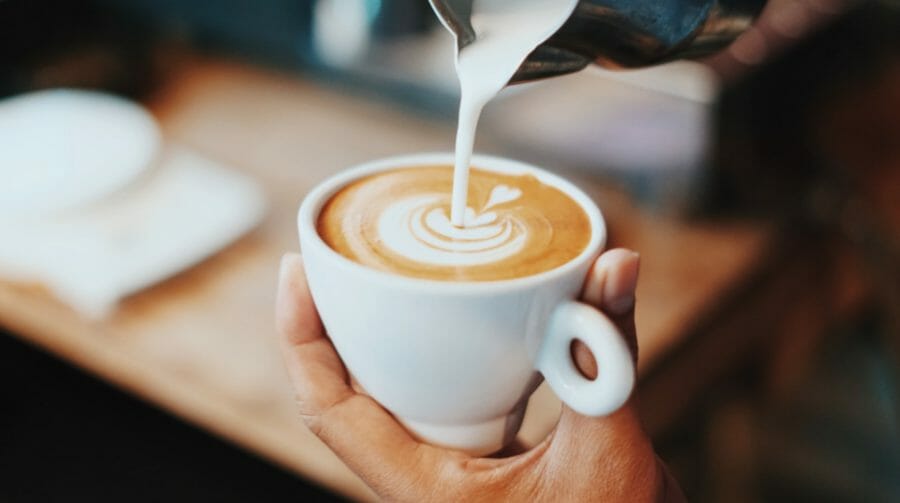 Many people love to start their day with a coffee and that's not necessarily a bad thing. There are a number of health benefits to coffee, one of which can be beneficial if you are watching your weight. Coffee may help reduce feelings of hunger and your desire to eat for a short time.
There are chlorogenic acids in coffee which are the same antioxidant dietary phenols found in apples, sunflowers, and pineapples—all foods that will also suppress the appetite.
Coffee contains plenty of caffeine which does suppress appetite for a short time but interestingly, decaffeinated coffee may produce an even higher reduction in hunger.
Try this delicious Rich And Nutritious Coffee & Date Slice from the 28 Day Weight Loss Challenge.
4. Drink more water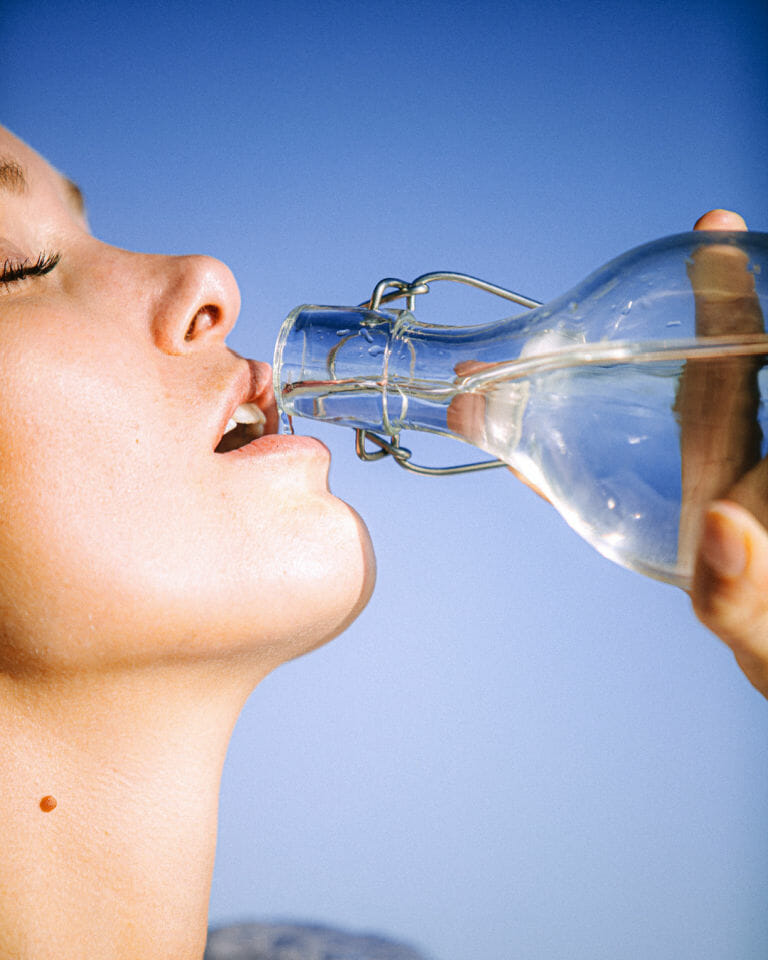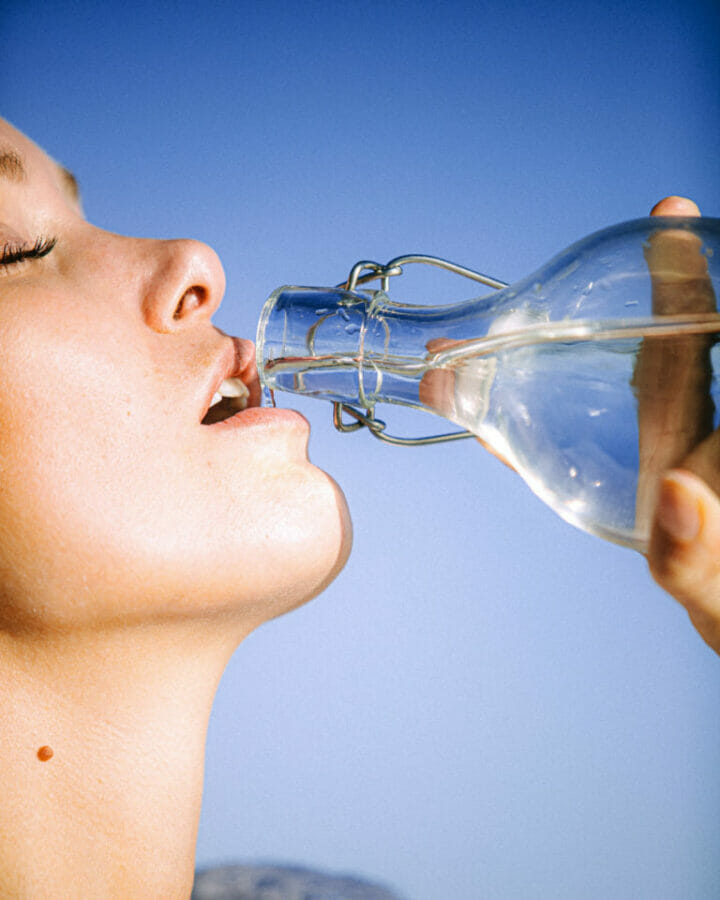 Sometimes when we think we're feeling hunger pangs, it's actually just your body alerting you that you need water.
Drinking water regularly helps, suppresses appetite, boost your metabolism and it also cleanses your body of waste and reduces the appearance of cellulite.
When you regularly sip on your water bottle, it stops you from retaining water, which can help you feel less bloated.
15 simple ways to up your water intake
5. Snack on dark chocolate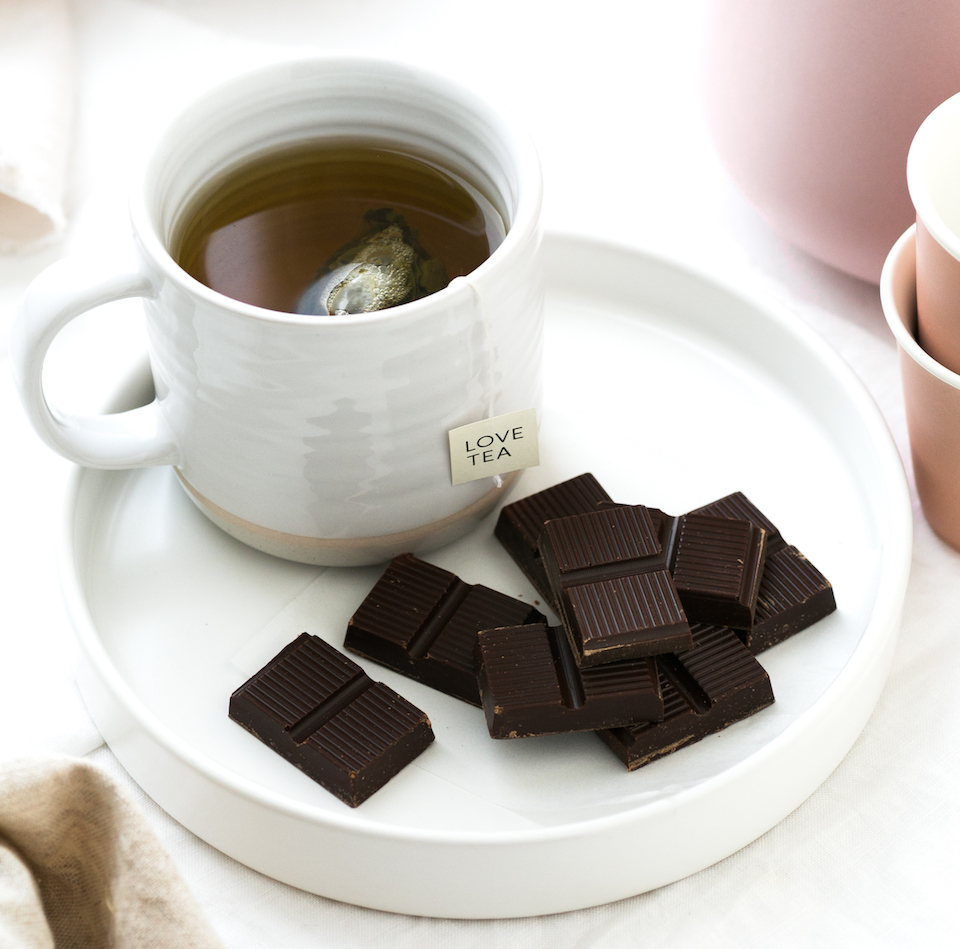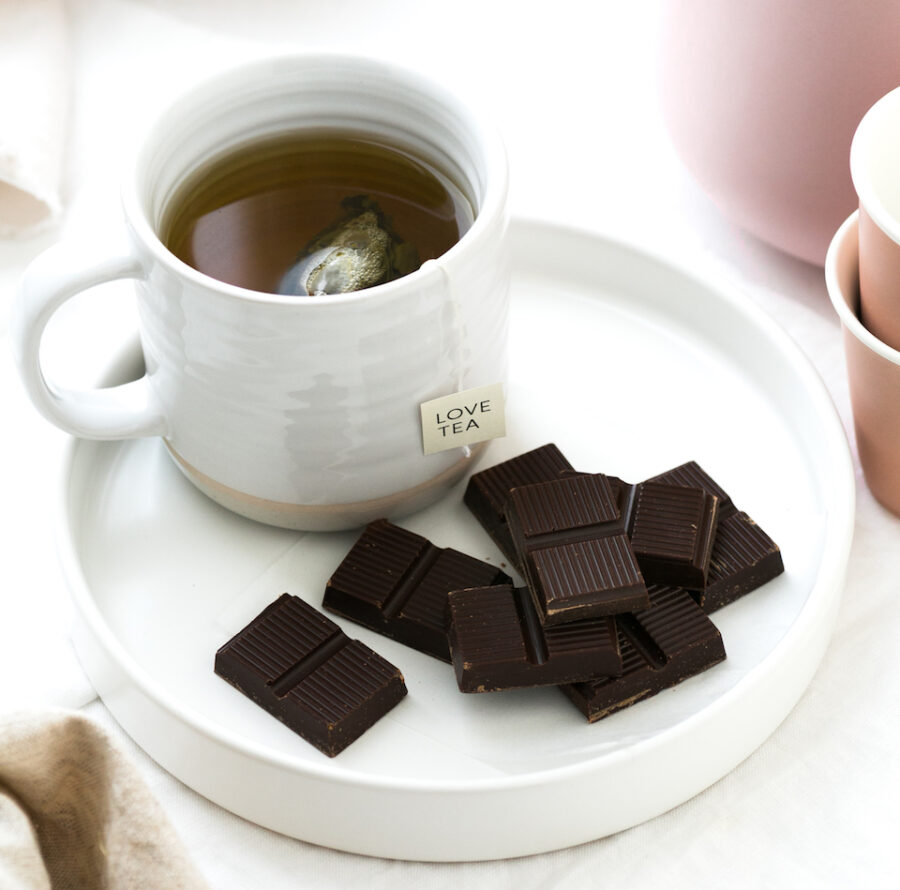 There is stearic acid in dark chocolate that researchers believe can slow digestion, further increasing feelings of fullness. Also, it's the bitterness in dark chocolate that is believed to help decrease appetite and lessen sugar cravings.
According to neuroscientist and author Will Clower, melting a small square of dark chocolate on your tongue for about 20 minutes before you eat can trigger hormones giving you the 'I'm full' memo.
Check out our amazing dark chocolate protein balls, click here for the recipe.
6. Eat / drink more ginger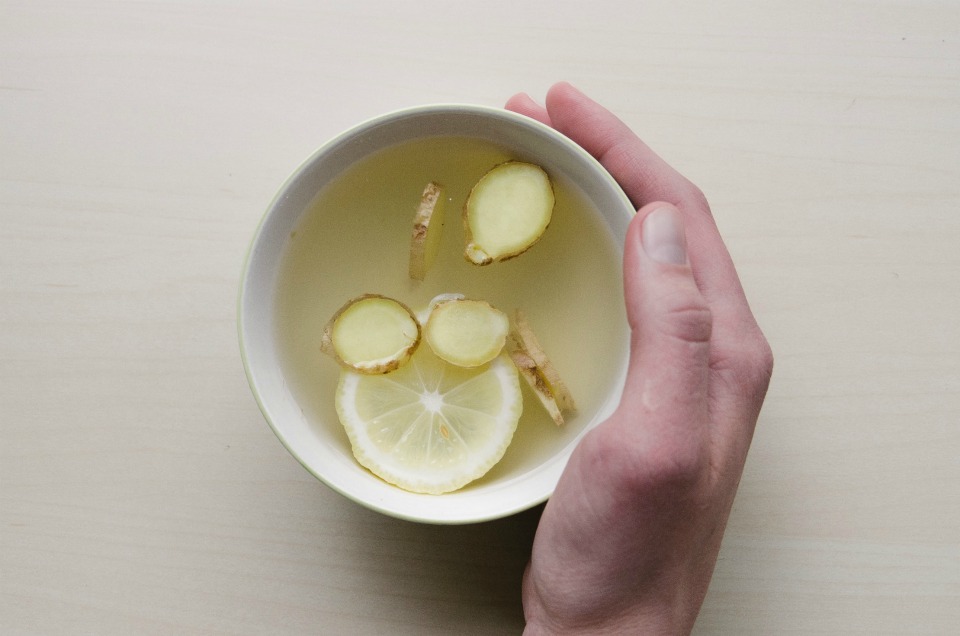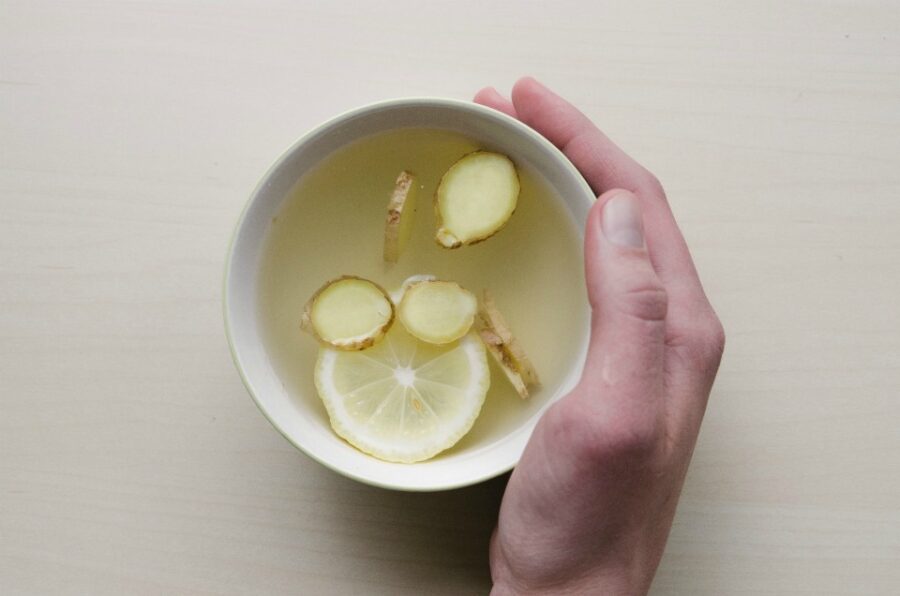 There are many health benefits associated with ginger including reducing inflammation nausea and muscle pain. It also contains a digestive enzyme called zingibain, which helps the body break down protein. It is also thought to reduce hunger pangs.
Ginger also has anti-inflammatory and antibacterial properties and works wonders on bloat. Sipping on ginger tea before, during, or after a meal will help your body to stimulate saliva, bile, and gastric juices that aid in digestion.
Here's our delicious recipe for Honey, Lemon And Ginger Chicken Stirfry.
7. Spice it up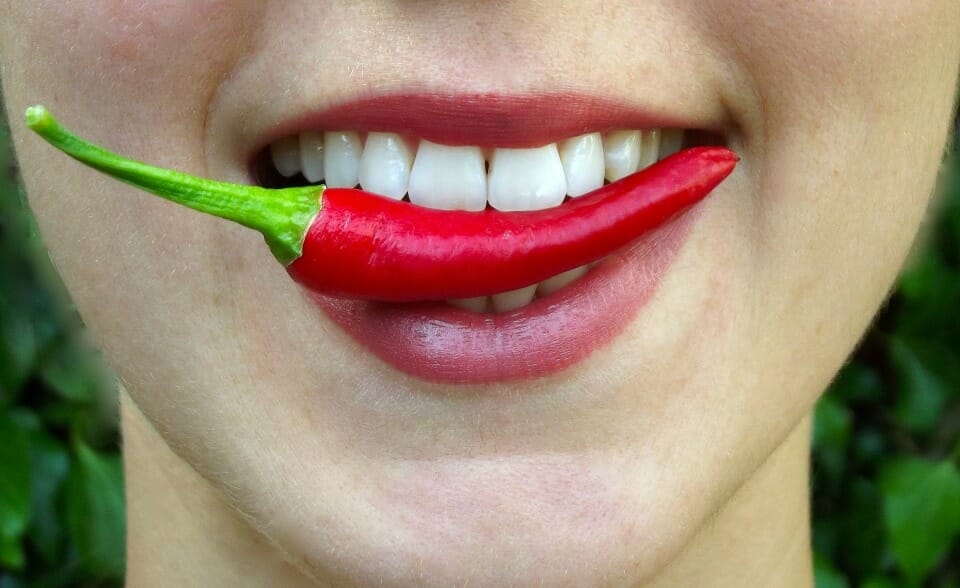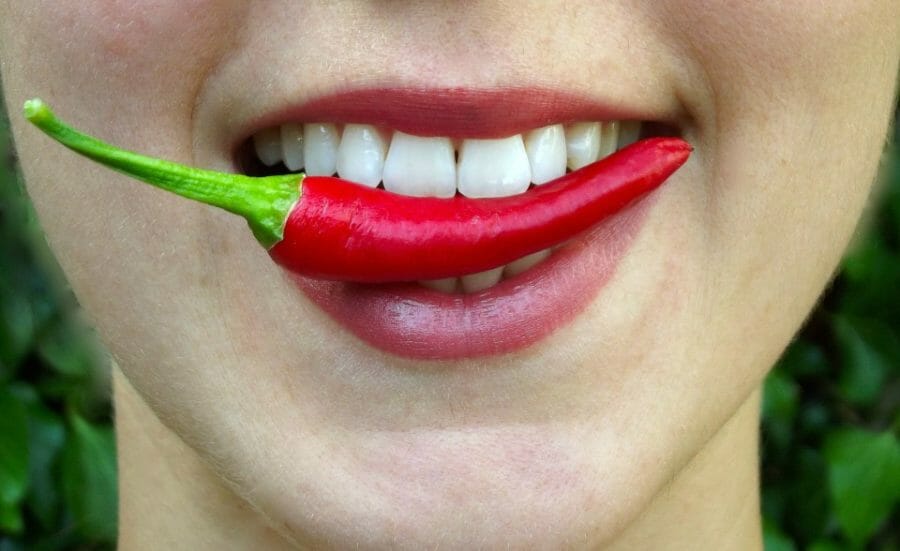 If you love spicy food with chilli, here's some good news! A study looked at the effects of capsaicin found in chillis and found that they may help decrease hunger and at the same time increase the fullness feelings.
Capsaicin in also reduces gas and bloating because it increases the flow of digestive enzymes through your intestines.
Try this recipe for Spicy Stuffed Capsicum.
8. Put down your cutlery between mouths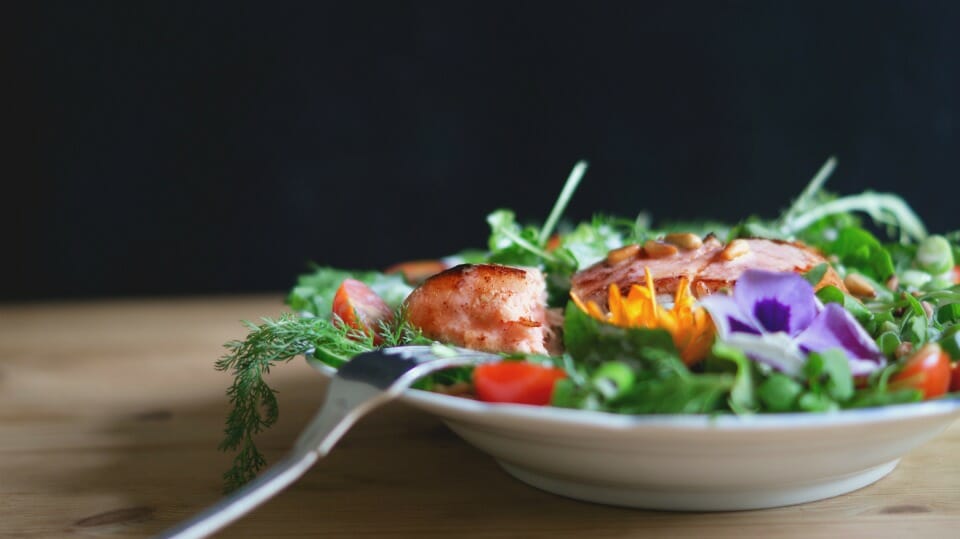 So often we shovel our food down too fast, not giving our body enough time to work out that it's had enough to eat. Before we've realised, we have piled more food onto our plate and have started nibbling on the kids leftovers.
Between bites, make a point of putting down your cutlery. This will slow down the rate at which you eat, giving you more time to notice the fullness cues that your body sends when it is satisfied.
9. Begin your day with a Healthy Mummy Smoothie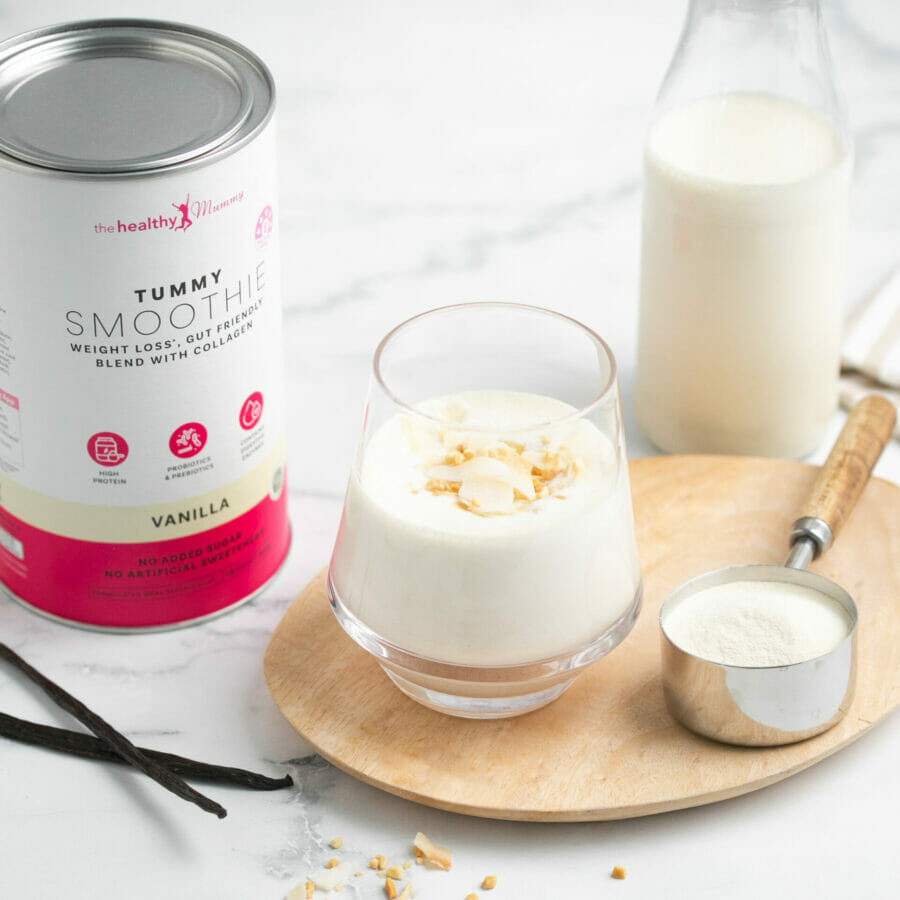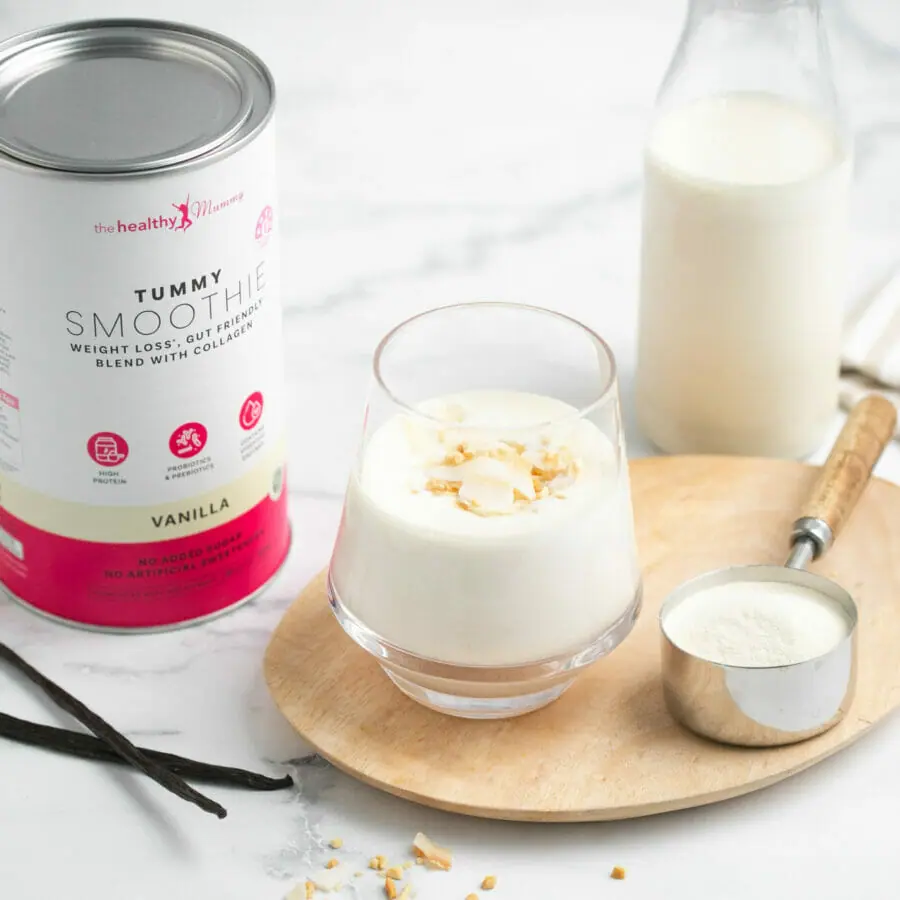 We might all feel busy or stressed in the morning sometimes, but that is definitely not a good excuse to skip breakfast.
Just think, you haven't eaten since dinner last night and yet you expect your body to keep going about its business without refuelling?
It often leads to the ravenous feeling which can lead to a blow out at morning tea time.
Instead, spend the (short amount of) time it takes to prepare yourself a Healthy Mummy Smoothie for breakfast. It is packed with vitamins and minerals, tastes great, and will keep you full (and sane) until morning tea.
10. Serve up meals in the kitchen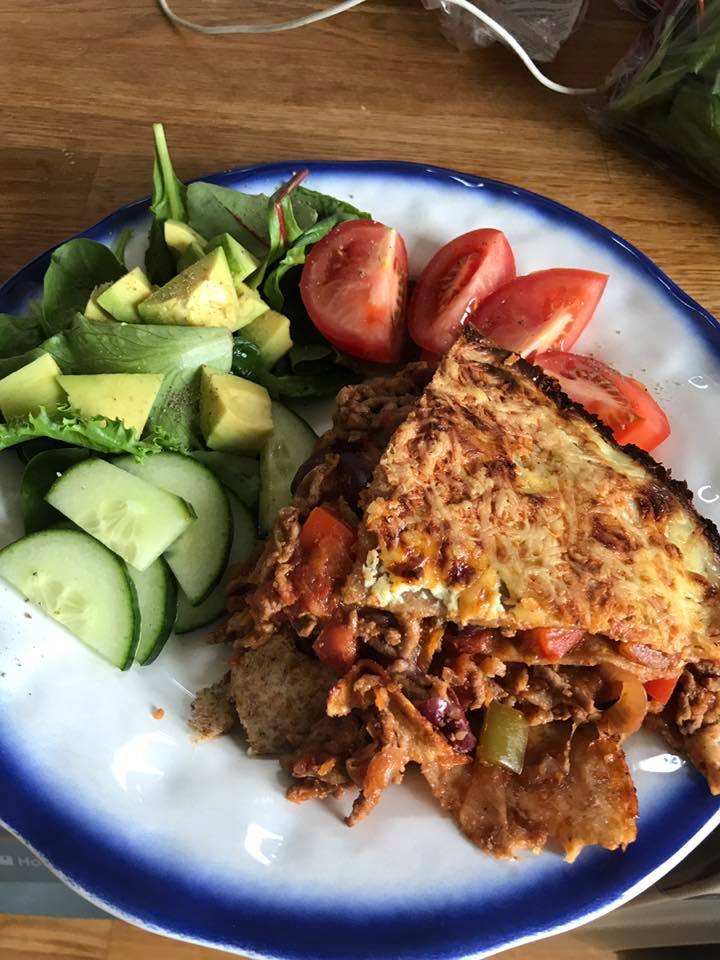 This is a really good way to help with portion control. When you are serving up a meal, instead of placing the whole tray on the table – serve up in the kitchen instead.
Immediately pack away leftovers into containers to freeze or take for a packed lunch.
When the food is not in front of you, the desire to top up your plate (or just pick a little here and there) is removed and you end up eating less.