Want your daughter to have a rebellious streak? Then you better check out these monikers, which have been names belonging to some of the most powerful females in history.
Mumsnet has published a list for inspiration after a mum posted on a website thread that she was looking for a "badass name."
Here are the top 10 badass baby names, suggested by Mumsnet users:
1. Diana
Meaning: 'Heavenly' or 'divine'.
This name is often linked to the late Princess of Wales, who was known for breaking the rules and being a rebel against the royal family.
2. Emmeline
Meaning: 'Work'.
When most people hear this name they think of Emmeline Pankhurt, a crucial activist in the British suffragette movement.
3. Amelia
Meaning: 'To imitate'.
Amelia Earhart was an aviation pioneer from the United States. She was also the first woman to take a solo flight across the Atlantic. However, she went missing during a flight, never to be heard of again.
4. Hilda
Meaning: 'Battle'.
With a name like that with that meaning, you can't get more powerful.
5. Maya
Meaning: 'Illusion'
American poet Maya Angelou was also an activist towards the civil rights movement.
6. Thora
Meaning: 'Thunder goddess'.
According to Mumsnet users, this name makes you think of Thor – the Norse god and Marvel superhero played by Chris Hemsworth.
7. Rosa
Meaning: 'Rose'
Rosa Parks was one of the biggest civil rights activists after she refused to give up her seat for a white passenger, sparking the Montgomery Bus Boycott.
8. Eleanor
Meaning: 'Bright, shinning one'.
Eleanor Roosevelt was a former First Lady of the United States. She was a controversial First Lady at the time for her outspokenness, particularly her stance on racial issues. 
9. Mary
Meaning: 'Beloved' or 'rebelliousness'.
There are so many famous and powerful Marys throughout history. In the bible, in literature (Mary Wollstonecraft and Shelley).
10. Valentina
Meaning: 'Strong' and 'healthy'.
Valentina Tereshkova was a Russian cosmonaut, the first in space.
8 other powerful girls names:
1. Edith
Meaning: 'Riches or blessed'
Edith Cowan as the first Australian woman to serve in parliament. Her face is featured on Australian $50 notes.
2. Elizabeth
Meaning: 'Oath of god'
Elizabeth II is Queen of the United Kingdom and is the longest reigning monarch in British history. She's seen a lot of major changes in the world throughout her reign.
3. Florence
Meaning: 'Flower' or 'blossoming'.
Florence Nightingale was a pioneer in the field of nursing and made a huge impact on the 19th and 20th century policies on health care.
4. Harper
Meaning: 'Woman who plays a harp'
Harper Lee is the author of the novel To Kill A Mockingbird, which has been described as ahead of it's time for bringing to light the issues surrounding racism in the United States.
5. Matilda
Meaning: 'Powerful in battle'.
Another female name that has a powerful meaning.
6. Michelle
Meaning: 'Who is like God'
Michelle Obama is another First Lady of the United States who has made a huge impact.
7. Teresa
Meaning: 'Summer' or 'to harvest'
Mother Teresa helped the poor in the 20th century and was canonised as a saint of Calcutta in 2016.
8. Virginia
Meaning: 'Maiden' or 'virgin'
Virginia Woolf was a British author and also known for her trailblazing feminist works , such as A Room of One's Own and Three Guineas.
Look out world! It's all about girl power. We love these names, do you?
FOR MORE INSPIRATION: 100 baby names with the most powerful meanings
CHECK OUT THESE NAMES TOO: These Greek baby names are fit for your little god or goddess
Are you pregnant?
Try our pregnancy smoothie created to complement (not replace) your prenatal vitamin intake.
Our nutritionists ensured that the vitamins and minerals in the smoothie are at a low level so there is no risk of doubling up on any pregnancy vitamins.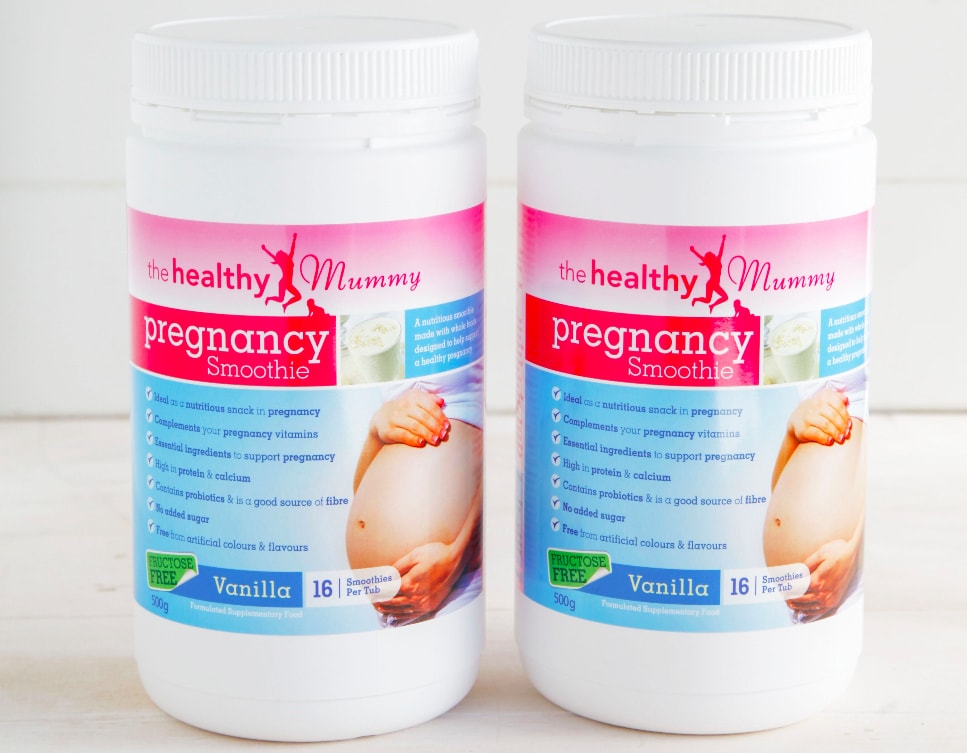 Purchase yours here.