Carrie Bickmore has revealled she picked a tough week to hang up her 'maternity leave shoes' put back on her 'working mum hat'.
The Aussie star opened up with fans about her 'horror' first week back, which included gastro, colds and nits.
Yikes!
Carrie Bickmore opens up about her 'horror' first week back at work after third baby
Just three months after giving birth to her third child, Adelaide, the 38-year-old went back to her gig hosting the Hit Network's Carrie & Tim show.
Carrie, who is also mum to Ollie, 11 and Evie, three, admitted it probably wasn't the best week to head back into work mode.
"Week 1 back on radio @carrietommyshow certainly packed a punch! The household had gastro, colds and nits. Welcome back to work mummy!!!! What will week 2 bring?!" she wrote on Instagram.
"We are broadcasting live from my house each afternoon so expect to hear tears (from any one of us!), a chatty toddler and an 11 year old arriving home from school. Chaos."
What's more, Carrie's co-host Tommy Little revealed he helped de-lice Carrie's nit-infested hair.
"I was really excited to get back on air and then my first day involved a cake that said "f— you" and de lice-ing @bickmorecarrie's hair," he captioned on a snap of himself treating the mum-of-three's hair. "Can't wait for what's in store for the rest of the year!"
Poor Carrie. Things can only hopefully get better, right?!
Carrie Bickmore shares her new mum struggles, new mums everywhere can relate
New study reveals returning to work early won't harm your child
On a less itchy note – did you know the Healthy Mummy has a Healthy Kids Cookbook full of great recipes and ideas?
For yummy and healthy lunch box snack ideas check out our Healthy Kids Lunch Boxes Cookbook for over 100 great lunch box ideas.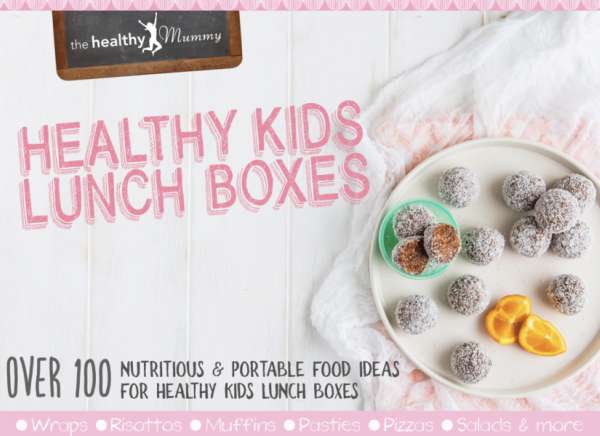 Ensuring our children's lunch boxes are filled with healthy, easy to prepare foods that the kids will actually eat is really important.
A school lunch box can potentially make up to 30-50% of our child's daily food intake so, we want to make them count.
This book makes preparing lunch boxes a breeze. The recipes are quick and easy to make, offering maximum nourishment and delicious flavours that the kids will actually enjoy. Plus, many of the recipes use leftovers, to save time and money.
We are certain this cookbook will make preparing lunch boxes a breeze. To learn more about this cookbook or to ORDER your copy click here.
Are you a breastfeeding mum? Our smoothies are breastfeeding-friendly
Our meal-replacement Smoothies have been formulated by leading nutritionists to be the perfect companion to a busy mum's life when trying to lose weight. They're breastfeeding-friendly.
See some of the amazing results Mums have achieved by drinking our Smoothies here.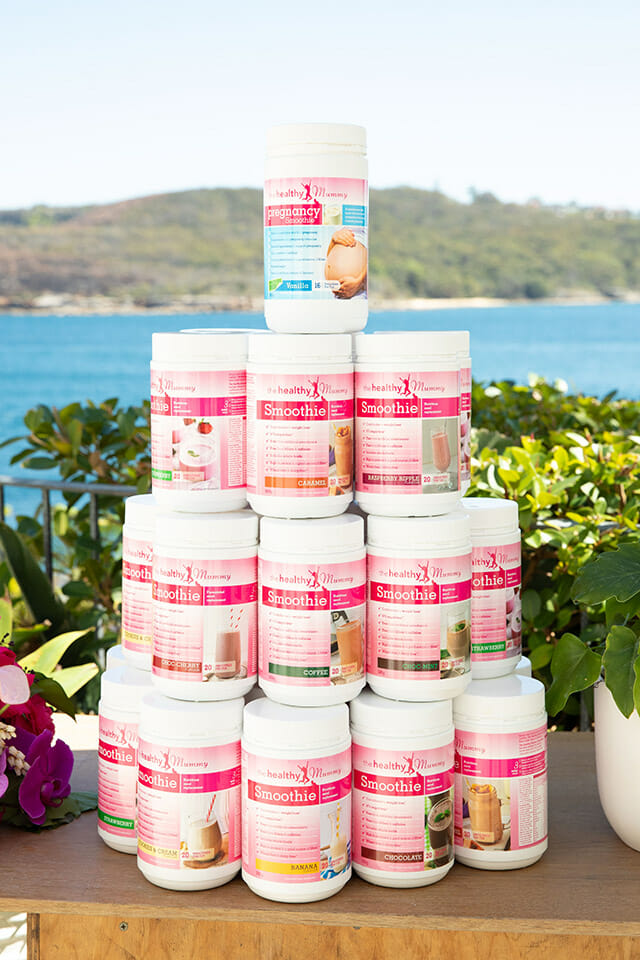 How can Healthy Mummy Smoothies benefit you?
Healthy Mummy Smoothies are an excellent source of essential vitamins, minerals, nutrients & important antioxidants
They don't contain weight loss accelerants, caffeine, gluten and are dairy-free. They are also a non-Genetically Modified product.
They can help with weight management when used as part of a diet and exercise plan
They provide the best possible nutrition for energy
They're breastfeeding-safe and are designed to help to support milk supply
They're low GI & high fibre which helps you feel fuller for longer and aids digestion
They're quick and easy to prepare and taste delicious
They're high in protein & lower in sugar than any other product on the market – see a comparison table.
To learn more about our Smoothies and or to purchase yours CLICK HERE.