Carrie Bickmore shares her new mum struggles, new mums everywhere can relate!
Carrie Bickmore gave birth to a beautiful baby girl, Adelaide, earlier this month and has been sharing her experiences of motherhood with a newborn again on social media.
Carrie already has two children, Ollie (11) and Evie (3), but just because she has done this before doesn't mean she isn't struggling just like any new mum.
She recently shared a post on her Instagram that a lot of new mums can relate too.
Up late with a newborn who wouldn't sleep and suffering from mastitis Carrie appreciated a late text from her cousin Fran.
"It's the simple things. This message from my cousin was exactly what I needed in the middle of the night," Carrie said in the Instagram caption.
"The middle of the night can be such a lonely time as my cousin knows too well with her own kids."
So not only is Carrie dealing with a restless newborn who refuses to sleep through the night she also, like many other new mums, is suffering from the painful symptoms of mastitis.



View this post on Instagram
She later a sweet message about the support she has received from her husband and family during these early days with Adelaide.
"While I rest Chris looks after Adelaide, wrangles a cray cray 3-year-old, folds the clothes and entertains a bored 11-year-old," she said in the Instagram caption with the hashtags #DomesticGod #Faterhood.
She continued that she was feeling grateful for all the support they had received saying, "Thanks to everyone helping us get through these early days."
We just love how open and candid Carrie is about motherhood, she was just as candid when pregnant with Adelaide.
She shared how she was both excited and terrified of being a mum of three.
Are you a breastfeeding mum? Try our breastfeeding-friendly smoothies.
Our meal-replacement Smoothies have been formulated by leading nutritionists to be the perfect companion to a busy mum's life when trying to lose weight. They're breastfeeding-friendly.
See some of the amazing results Mums have achieved by drinking our Smoothies here.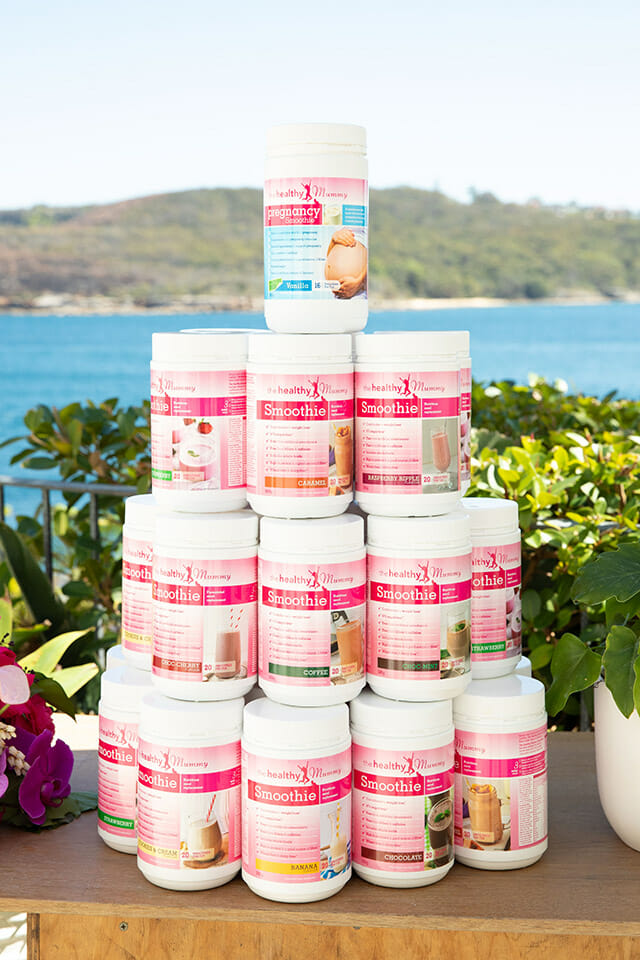 How can Healthy Mummy Smoothies benefit you?
Healthy Mummy Smoothies are an excellent source of essential vitamins, minerals, nutrients & important antioxidants
They don't contain weight loss accelerants, caffeine, gluten and are dairy-free. They are also a non-Genetically Modified product.
They can help with weight management when used as part of a diet and exercise plan
They provide the best possible nutrition for energy
They're breastfeeding-safe and are designed to help to support milk supply
They're 96% sugar-free and 100% fructose free
They're low GI & high fibre which helps you feel fuller for longer and aids digestion
They're quick and easy to prepare and taste delicious
They're high in protein & lower in sugar than any other product on the market – see a comparison table.
To learn more about our Smoothies and or to purchase yours CLICK HERE.