Chewy Goji Berry Choc Balls
Looking for some great healthy pregnancy snack recipes to get you through those day's when cravings hit hard?
These Chewy Goji Berry Choc Balls are ideal to make ahead of time and then store in the refrigerator or freezer so you can grab some when needed.
Filled with tasty, nutritious ingredients that are ideal for healthy weight gain during pregnancy when following a healthy pregnancy eating plan.
Recipe thanks to Rae Willingham, one of our healthy pregnant Mummies.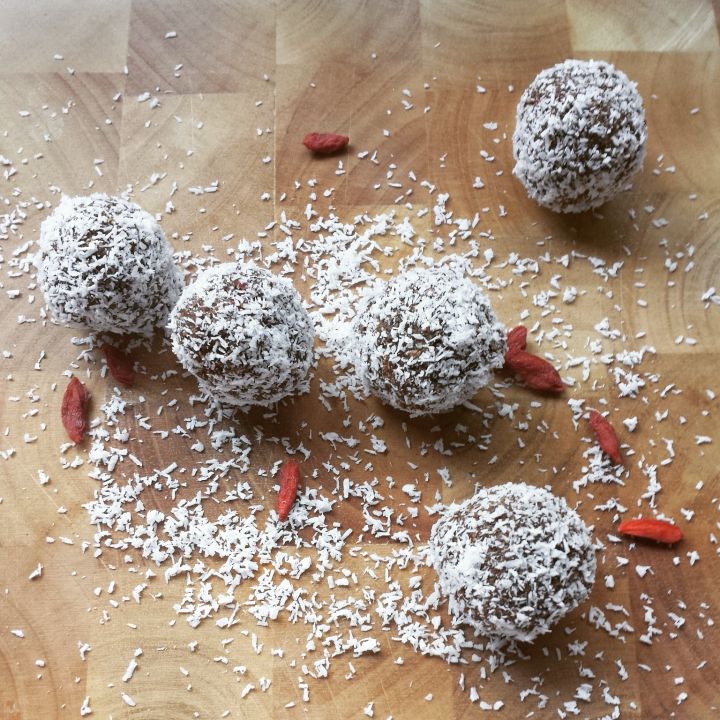 Ingredients
2 cups dried, pitted dates
1 cup oat bran
1/2 cup shredded coconut
1/2 cup cacao/cocoa powder
2 tbsp melted coconut oil
1/2 cup macadamia nuts
1/2 cup goji berries
desiccated coconut for rolling
Method
Soak pitted dates for 10 minutes.

Process all ingredients excluding the goji berries and desiccated coconut until well combined.

Stir through the goji berries. Then roll mix into approximately 26 balls and roll in dessicated coconut.

Approx 115 calories per ball. Serves 26.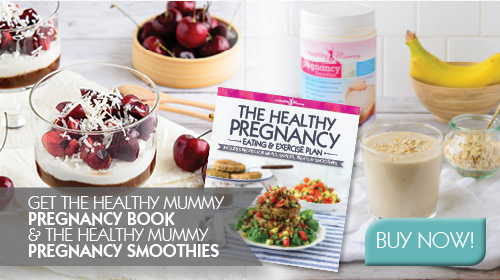 Disclaimer: Always speak to your doctor before changing your diet,taking any supplements or undertaking any exercise program in pregnancy. The information on this site is for reference only and is not medical advice and should not be treated as such, and is not intended in any way as a substitute for professional medical advice..
Our plans promote a health weight gain in pregnancy to benefit the mother & baby and you can read more on this here 
The owners of The Healthy Mummy do not make any representations or warranties, express or implied and shall have no liability or responsibility to any person or entity with respect to any loss or damage caused or alleged to be caused directly or indirectly by the information contained herein and nothing in this disclaimer will limit or exclude any liability for death or personal injury resulting from negligence, limit or exclude any liability for fraud or fraudulent misrepresentation, limit any liabilities in any way that is not permitted under applicable law or exclude any liabilities that may not be excluded under applicable law.