The best part about this Chickpea and Tuna Salad is that it is quick, easy, cheap and great for a weight loss diet or general healthy eating plan.
Chickpeas are a great source of protein and fibre. Tuna is an easy way to obtain and consume some nutritious omega 3 fatty acids and protein.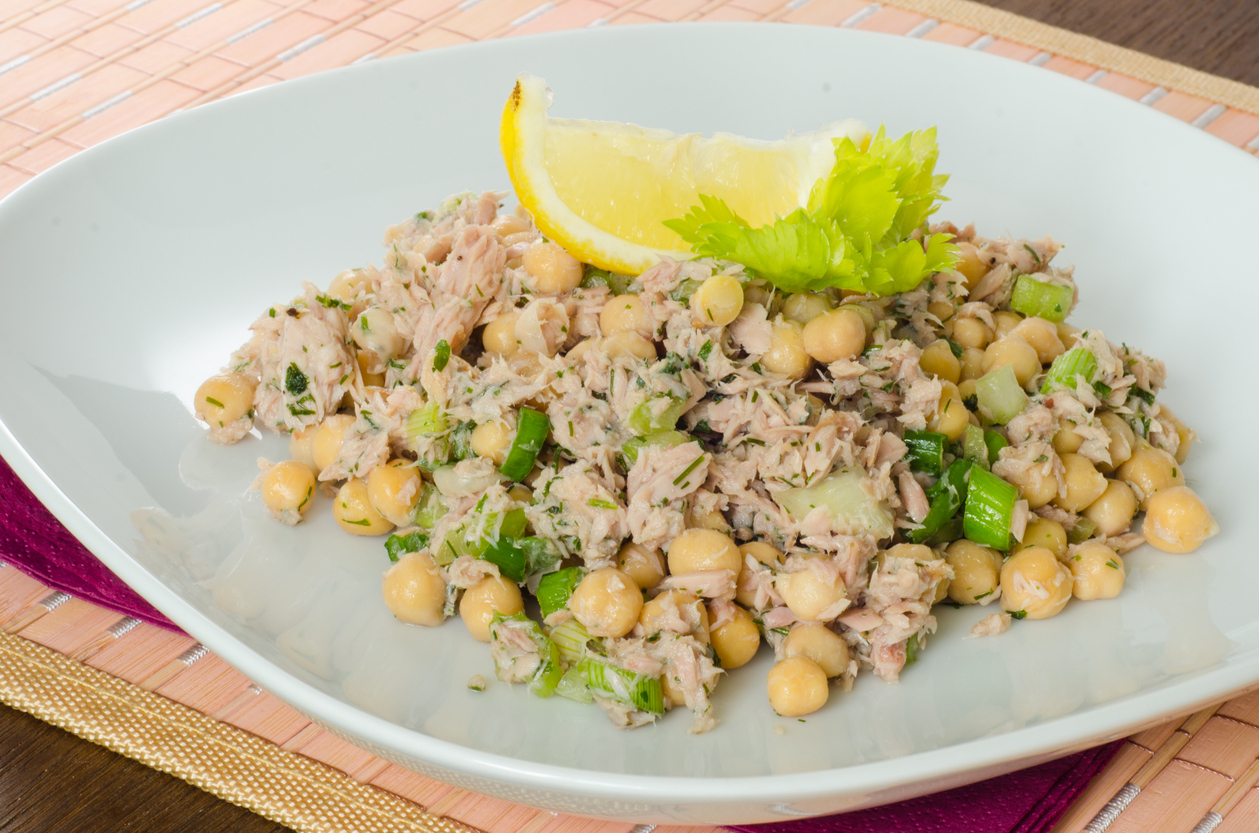 Chickpea and Tuna Salad Recipe
Prep time: 5 minutes
Serves 2
Ingredients
1 x 200 gram can of spring water tuna drained
1 x 400gram can of chickpeas rinsed and drained
1 handful of chopped parsley
2 cups of mixed lettuce
2 spring onions diced
1 lemon (half for squeezing, half for wedges)
1 tbs of extra virgin olive oil
Salt and pepper for seasoning
Optional additional ingredients
1 punnet of cherry tomatoes
1 Lebanese cucumber diced
1 cup of cooked brown rice or quinoa
Directions
Chop, drain, rinse and prepare all ingredients and mix together in a bowl.
Serve.
Without additional ingredients 270 calories per serve.
With ingredients 380 calories