Competition Closed. Congratulations to the winner, Amy Walker!
It's almost Christmas and we CAN'T WAIT! 
To celebrate, Aussie Wipes are giving away a year's supply of Red Nose Baby Wipes worth $359.
Red Nose Baby Wipes are not only Wipes with heart, giving away 5% of sales to the Red Nose Charity, they also make the most AMAZING tools for quick clean ups! They are the softest, thickest, and gentlest wipes around and they are 100% Australian made.
To WIN, enter your details and simply tell us your best WIPES cleaning hack below.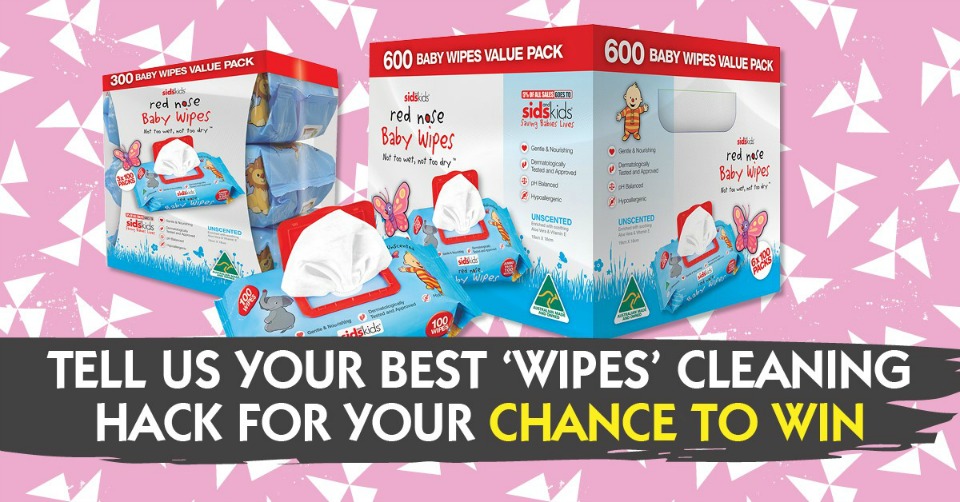 AND join us in our Private Facebook Group. Be part of a super supportive group of over 90,000 mums all working to get HEALTHIER & HAPPIER.
Good Luck!
The competition closes on 28th December 2016. 
This is a game of skill and the prize will be drawn on 28th December 2016 by The Healthy Mummy team of judges in Manly.
P.S – if you have trouble entering your email address, make sure you write your email don't copy and paste it – plus you can try leaving a space at the end.