Competition Closed. Congratulations to the lucky winner, Tara Gibson.
As the temperature begins to drop the cooler weather can make it tempting to ease off from your FITNESS goals and want to hibernate.
So to help you stay motivated check out the RESULTS these AMAZING mums have achieved so far on their journeys.
Comment below with who inspires you most for a chance to WIN a $200 Healthy Mummy shop voucher.
If you need extra support to get where you want to be join our  PRIVATE SUPPORT GROUP (you can join the group here) or try our 28 Day Weight Loss Challenges and The Healthy Mummy Smoothies that our inspiring mums use.
Read their stories and fill out your details below.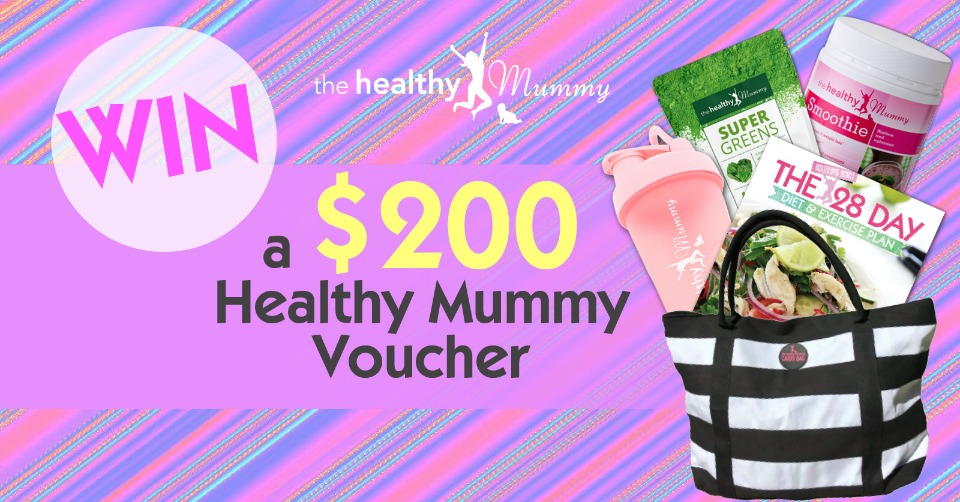 Enter your details below and tell us which of these AMAZING mums inspires you the most.

Samantha Has Gone From Size 18 to Size 10-8
Samantha says, "Thank you Healthy Mummy for showing me anything can be achieved with good food, exercise and support!"
"Abigail (my first baby) was 3 months old in the photo on the left (above). I remember looking at it afterwards and thinking my gosh, I wish I looked like all those beautiful before and afters on The Healthy Mummy Facebook Page.  My second baby is now 8 months old and I am down from a size 18 to a size 8-10. I love pulling clothes out of my wardrobe and throwing them on, without a care in the world."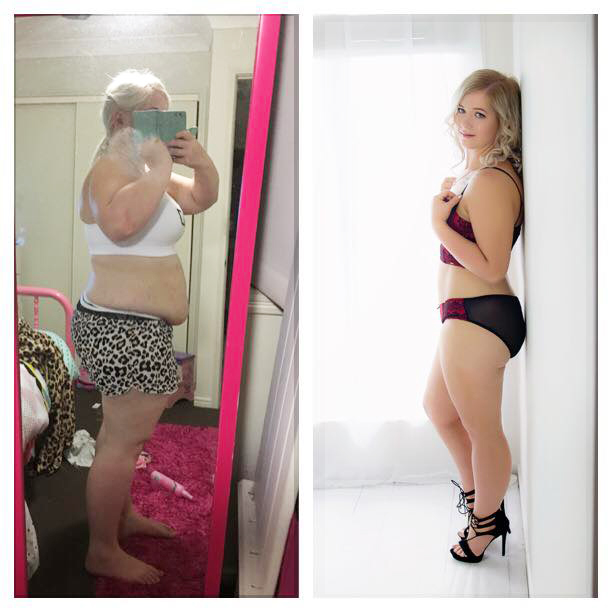 Jacinta Has Lost 35kgs!!
Jacinta says, "There is 9 months and 35kgs difference between these photos and it was thanks to the Healthy Mummy that I managed to get this far!"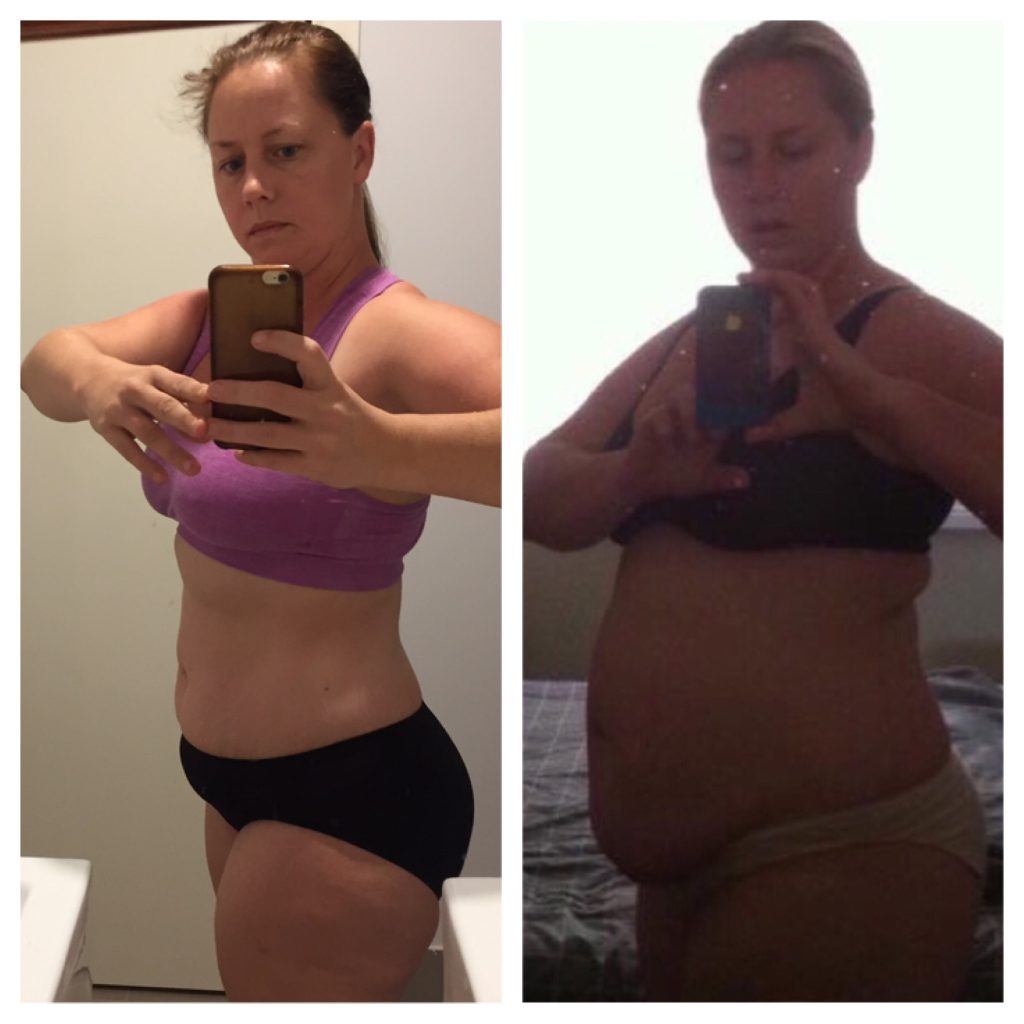 Chelona Has Over 25kgs
Chelona says, "I have lost 25.5kgs with The Healthy Mummy and am now close to a healthy weight. More importantly, I have changed my health from where it was when I started. I went from being borderline diabetic to having normal blood sugar levels and no more dizzy spells or scares.
"I have lost weight slowly and at my own pace without judgement. It is very Empowering having the knowledge and tools The Healthy Mummy has given me to lose weight.
"I have become the fittest and healthiest version of myself in my own time with the understanding that everyone's journey is unique."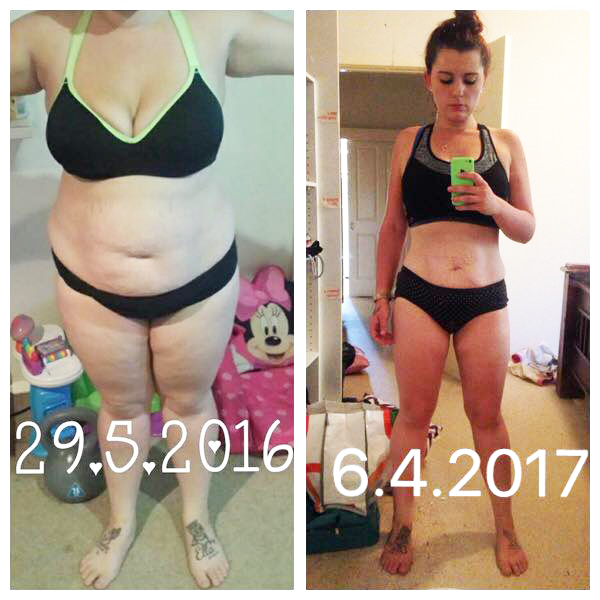 Congrats Jessica – 49kgs Gone!!
Jessica says,"The pic on the left was taken 5 months after I started my weight loss journey, I had lost about 20kgs* at that point,"
"Fast forward to now, 16 months on The Healthy Mummy 28 Day Weight Loss Challenges and I'm down 49kgs* and a whole lot of centimetres."
What incredible mums! Thank you ladies for sharing your motivation secrets with us!
Enter your details below and tell us which of these AMAZING mums inspires you the most.
The competition will close on 22 May, 2017.  It is open to people who live in either Australia or New Zealand only. The winner will be drawn by the  Healthy Mummy Team of Judges and they will announce the winner within 7 days of the draw.  The winner/s of this competition will be contacted via email and also posted on our 'Competition Winners' blog posts (posted twice weekly in the HM Facebook Groups). Winners have 14 days to claim their prize once their name has been announced.
P.S – if you have trouble entering your email address – make sure you write your email – not copy and paste it – plus you can try leaving a space at the end.