Win This MEGA Healthy Prize Pack
Competition Closed. Congratulations to the lucky winner, Skye McIlwraith!
February is NEARLY here and to help you stay feeling motivated and on track we have an AWESOME Healthy Mummy prize pack to give away
To win – simply tell us which of these AMAZING weight loss stories below inspires you the most
All of these mums have transformed their bodies using the 28 Day Weight Loss Challenge and The Healthy Mummy Smoothies
The winner will win
2 x Healthy Mummy Smoothie
1 x Fit Bit Alta
1 x Summer Cookbook
1 x Healthy Mummy Singlet
1 x Healthy Mummy Super Greens Energy Booster
RRP – $430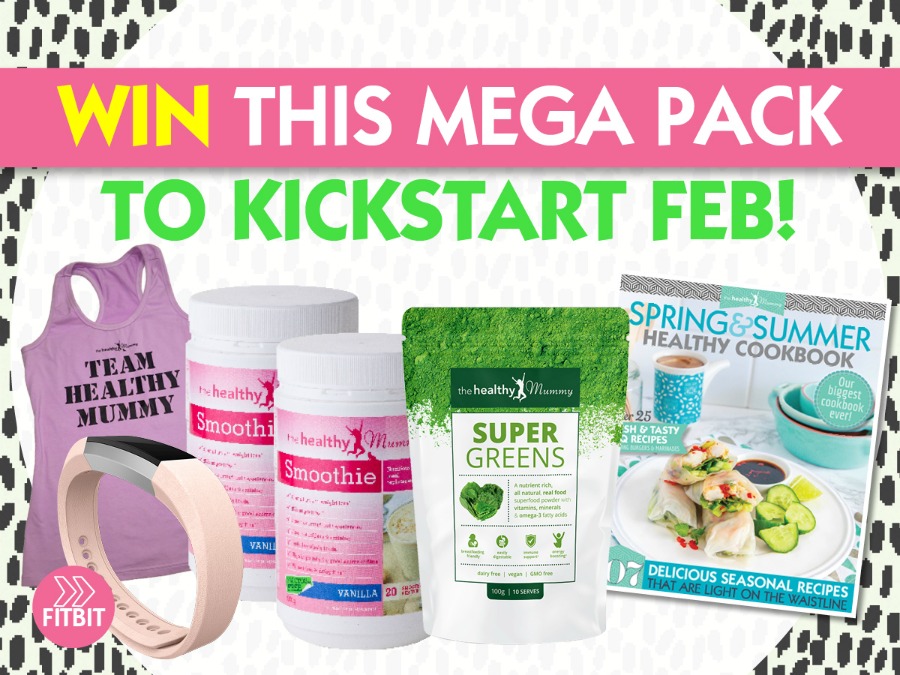 Enter your details below and tell us which of these AMAZING mums inspires you the most
Keah goes From 100kg* to 69kg!
Keah says, "I've been doing The Healthy Mummy 28 day weight loss challenges for just over a year. I started with the free recipes and all of the articles. I then did the smoothies, the 28 day challenge and used HEAPS of the recipe books. I, basically do all of my cooking (or baking) with Healthy Mummy recipes now!"
In addition to cooking with the range of Healthy Mummy cookbooks, Keah also credits the Facebook support groups for helping her stay on track last year.
"If it wasn't for the constant support, then I wouldn't have got to where I am," Keah tells us.  "I've lost so many cms and kilos."
 "I'm fitter than I've ever been and I'm finally happy."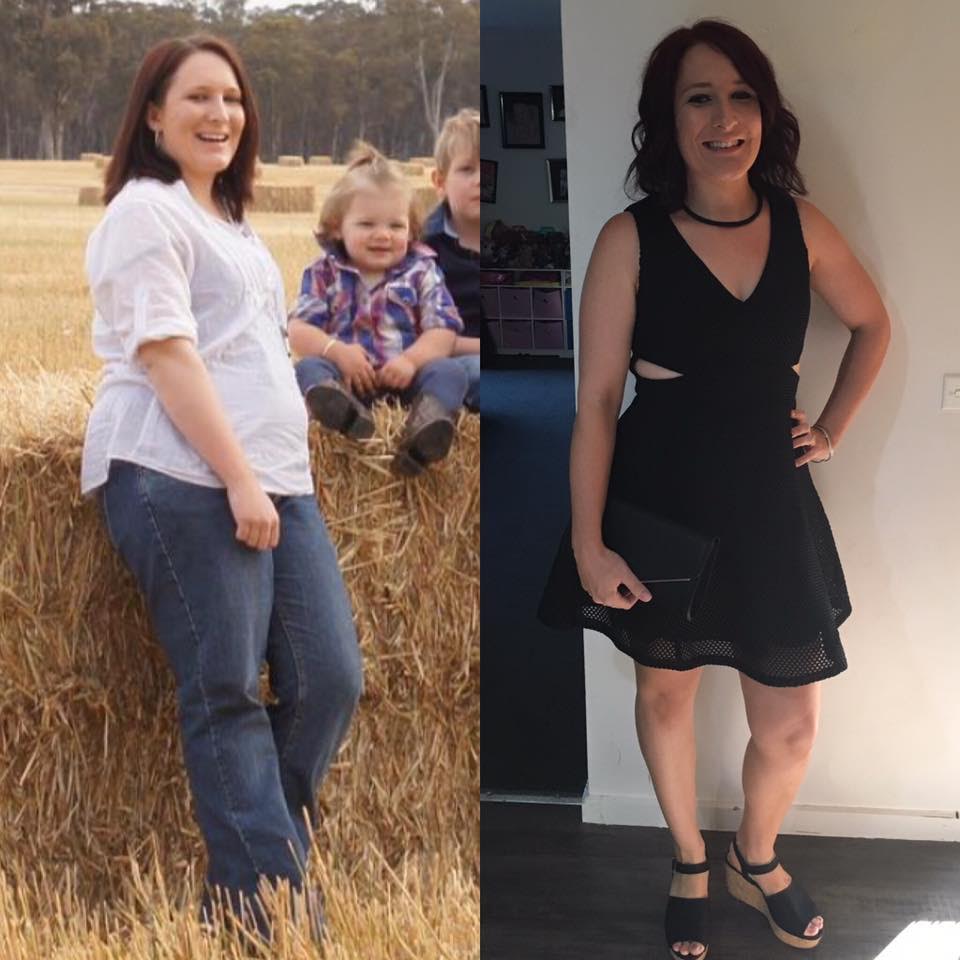 Courtney lost 19kg
Courtney says: "My favourite saying used to be, 'But I don't look like I weigh almost 86kgs' when in reality I DID look like I weighed almost 86kgs. I was just lying to myself in an attempt to justify why I didn't need to eat healthy and exercise!" 
 "

In nine months

 I've completely changed my ways and habits, I've done a complete 180.
From someone who would buy two chocolate eclairs, 1 for me – 1 for hubby and end up eating both (usually one straight after the other) and then wash it down with a whole block of chocolate. Exercise was a word that didn't even exist in my vocabulary and if someone mentioned walking, I would cringe!"
"Looking back at what I've accomplished in nine months, I've been using The Healthy Mummy products and it makes me excited to see what I can do in the next nine months!"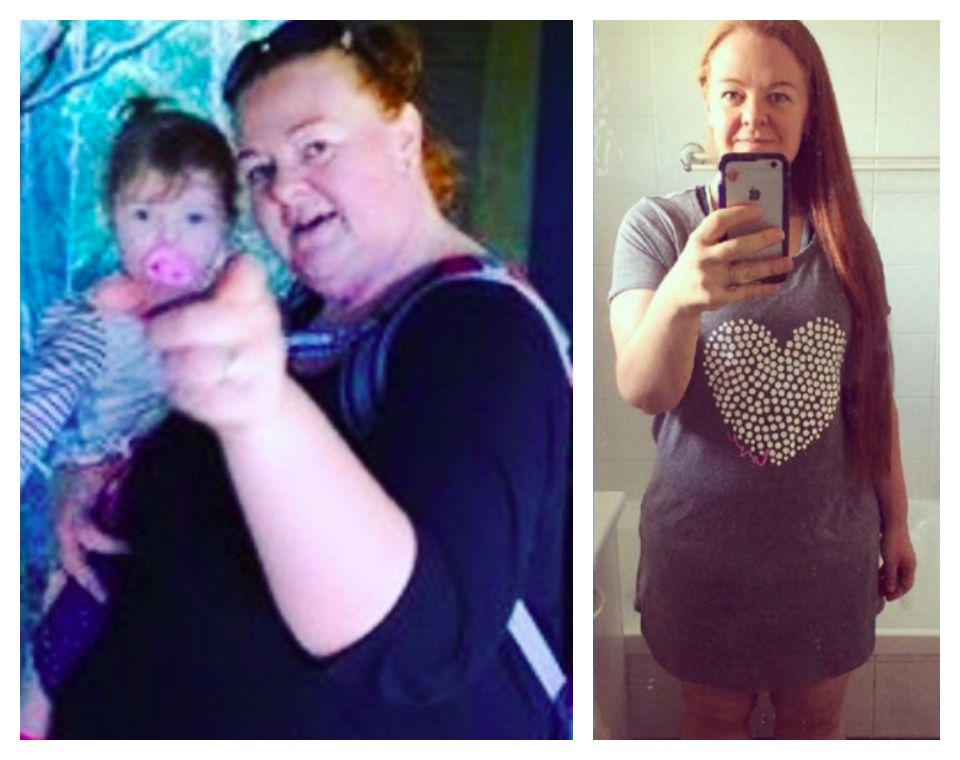 Monique Taylor lost 77kg
Monique Taylor is 38 years old, lives in NSW and is married with a four year old daughter.
Monique says: "My daughter was getting very active when she was around 11 months old and I was struggling just to get up and down off the floor. However the real trigger was taking to my doctor.  He pretty much told me if I didn't sort myself out, get healthy and lose some weight, my daughter wasn't going to have a mother.'
It was pretty harsh, but I NEEDED to hear it.
I discovered The Healthy Mummy accidentally when browsing online on evening and I had nothing to lose, so I thought I'd give it a try.  I started off using the free recipes on the Healthy Mummy website.
I did this for about 12 months and lost over 50kg*.  About a year ago I took the plunge and joined the Healthy Mummy 28 Day Weight Loss Challenge, to give me access to the meal plans, recipes and exercise plans. All the meals I know ear are Healthy Mummy recipes and I have never felt better in my life."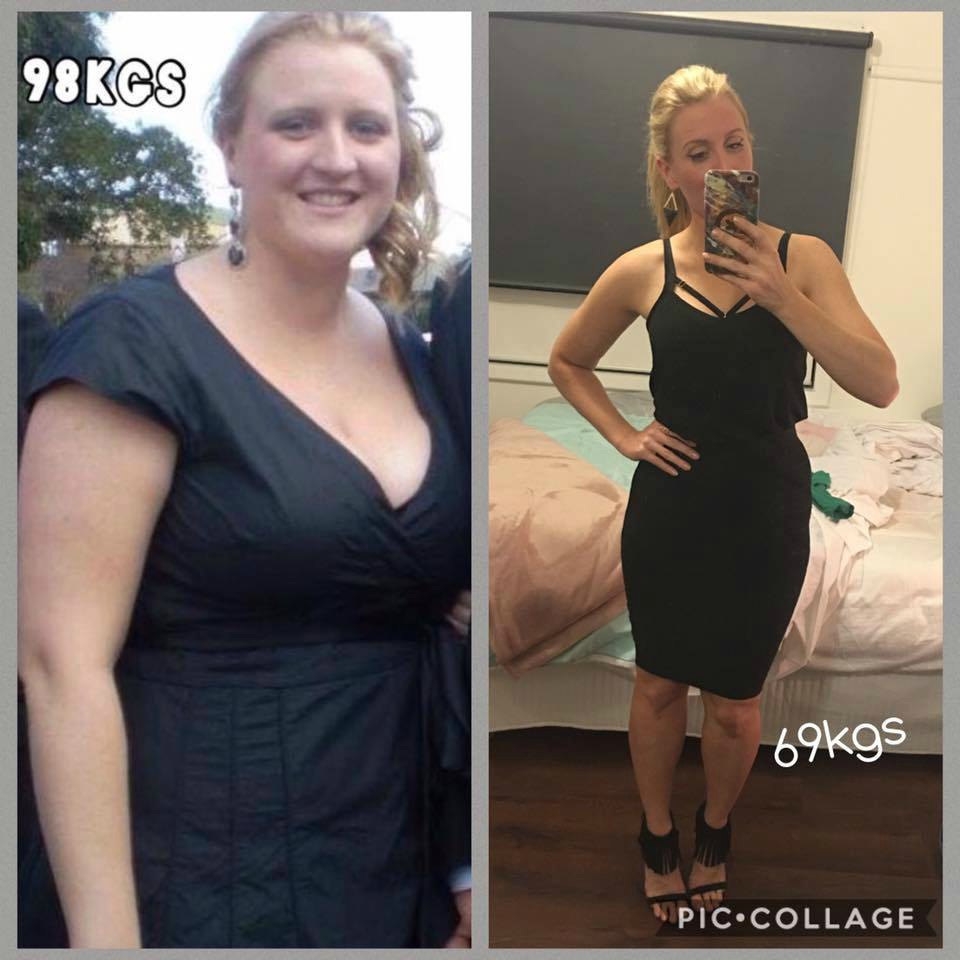 Jodie loses 29kg
Jodie says: "My Healthy Mummy results speak for themselves.
I'm fitter, stronger and more confident than ever and I have The Healthy Mummy Smoothies and 28 Day Weight Loss Challenge to thank for that.
The most important thing for me was learning how to fuel my body, not deprive it. So many 'diets' focus on strict low calories and that's just not maintainable over years and years.
I've kept my weight off for two years by eating real, yummy, quick to prepare food. I haven't gone crazy on the exercise, just 20-30 minutes a day mostly.
It's completely doable, but you have to work for it. There's no quick fixes, no pill or potion to make the weight fall off you fast.
My advice? Drink your water, eat your veggies and get sweaty.
And start today!"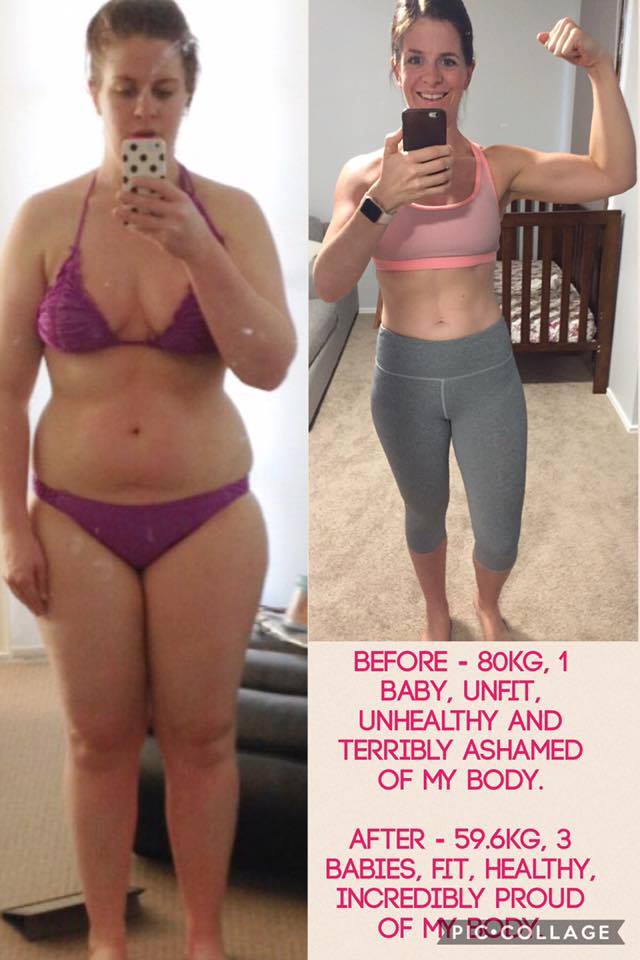 Stephanie Marriott has transformed her body
She says it's now better after having three babies than when she was a 20-year-old!
Stephanie says: "If you put your mind to changing your habits, you can achieve anything. The Healthy Mummy gives you all of the tools and support that you need to change. Healthy recipes, meal plans, exercise plans and support groups.
"Don't wait until next week, next month or next year to start changing habits. Start today. Start by drinking more water. Start by committing to a healthy breakfast or lunch each day. You don't have to change EVERYTHING all at the same time – that will only bring stress, anxiety and the feeling of failure when you don't succeed immediately.
"Above all, remember that you don't go from a before picture to an after picture overnight!"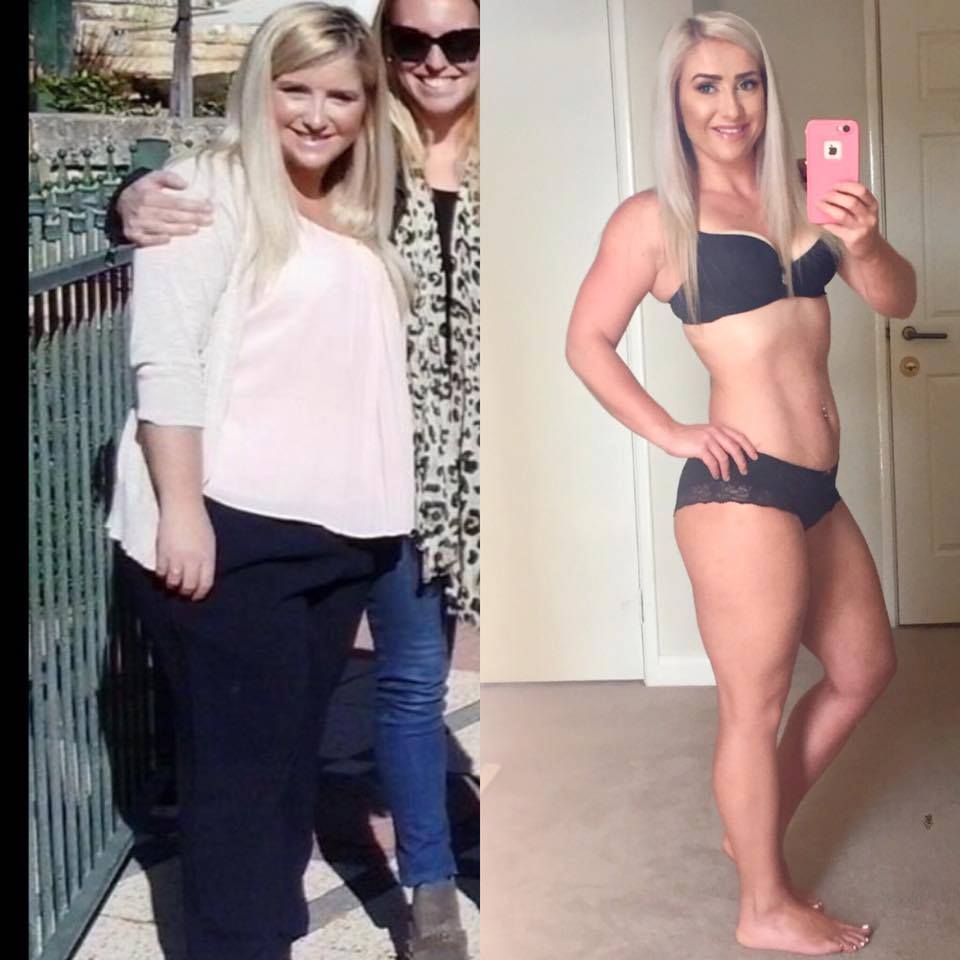 Elle lost 25kg
Elle says while she's lost 25kg* using The Healthy Mummy, she's gained confidence, health and all-important energy.
Elle tells us: "I started Healthy Mummy as a 20-year-old, single mum to an eight-week-old baby boy. At the time I was going through some really tough personal stuff, but I knew I had to do this for my sons sake. I wanted to be the mum that had energy to run around with him, the mum that wasn't afraid to chuck on bathers and get in the pool with him, and most of all I wanted to set a HEALTHY example, no more yo-yo or fad diets!
"I had been overweight ever since I can remember and it's been amazing that now for two years I have maintained my weight loss and stayed in a healthy weight range for the first time in my life- if I can do it YOU CAN TOO!"
Enter your details below and tell us which of these AMAZING mums inspires you the most
The competition will close on 31 January, 2017 and the Healthy Mummy Team of Judges will announce the winner on 2 February, 2017.