My Daughter Is Starting School And It's ME Who Is Not Ready
The first day of school is just around the concern and many first time 'school parents' are feeling excited but also nervous and fearful as they prepare their little ones to start the next chapter of their lives.
Many families, including ours, are preparing to let go of the free-spirited and spontaneous life they've always lived for one with more structure and routine. What's even harder, especially for those parents and children who suffer from anxiety, is preparing for the unknown.
We Both Prepare To Transition
Like many parents we have prepared and supported our daughter through the emotional turmoil of leaving her preschool, her comfort zone and her favourite teachers. Each day we talk about the excitement of meeting new people, new teachers, learning and playing.
We've purchased the uniform, the shoes and all the books. I search for the best lunchbox. The most colourful pencil case and a range of hair accessories. With each purchase she loses her mind with excitement. But with each step closer to what feels the elusive first day, my heart bleeds.
Occasionally her anxiety and fear of the unknown gets the better of her and she cries to me. She feels sad to leave behind what she has known for the past five years.
She worries about not seeing her teachers anymore. She feels sad that her brother and sister will be playing with mummy and she won't be. It overwhelms her and while I try to comfort her all I can think is… I understand.
I know what is wrong with her, because it is what is wrong with me. The tables are beginning to turn and we move into a life of structure, routine and deadlines.
She is moving from our private bubble, a world we have created for her. A world of freedom, no shoes, running and laughing. She leaves this world to enter a most public world, with rules and regulations, expectations.
It is no longer a world of nurturing where her parents and teachers raise her with play, cuddles, love and gentleness. But a public world where she is to perform, reach and pass through stages.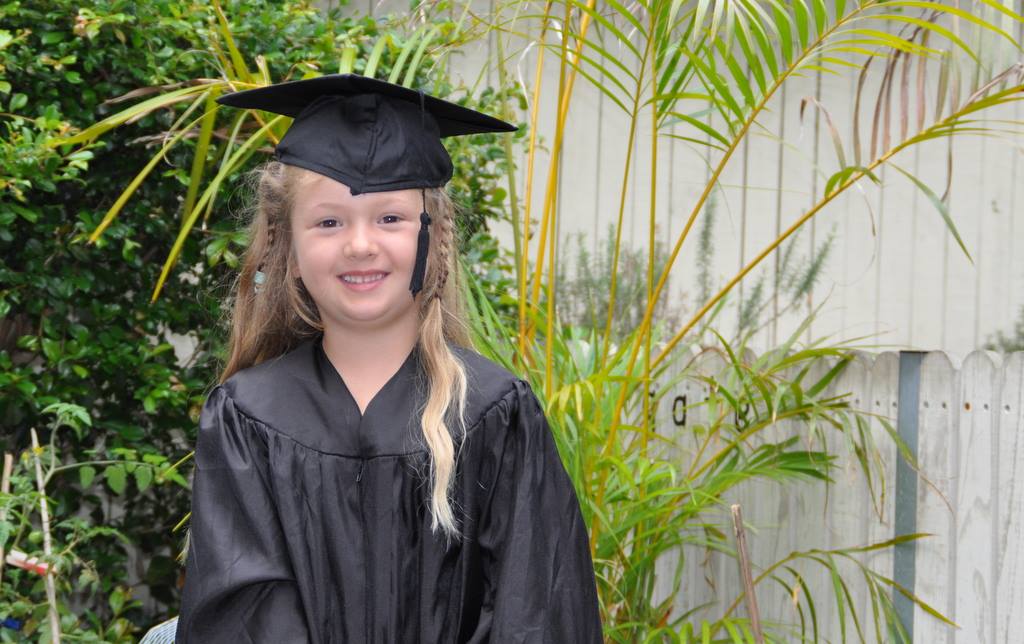 A Whole New World
As she makes this transition, I too, as her mother, am to transition from raising babies to raising people. My world changes from the free-spirited world of play, to one where I have to be on time and encourage and adhere to routines, structures and homework.
We'll no longer have a world of day naps, cuddles and laziness, but one of organisation, to-dos and promptness.
My first born child is transitioning from babyhood to childhood and while she is so ready for this transition, I am not.
After five years of days on the beach, sleeping in, choosing to stay in our pyjamas all day, going out for breakfast because I haven't gone shopping… we are to step into the real world.
Go gently baby girl, because I'm not ready to let you go.
Don't forget to read this post about how to prepare your child for their first day of school, and check out ebook filled with lots of healthy and easy lunch box recipes for kids.