How this mum made 7 weeks worth of dessert for $100
We are SO impressed with this – one of our 28 Day Weight Loss Challenge members, Stephanie Marriott, has shared her snaps of 5 healthy desserts that she made, which all have just 5 ingredients.
But the best part is, besides the ease of cooking them, Stephanie has made enough dessert to last her SEVEN WEEKS for just ONE HUNDRED DOLLARS.
You'll be so inspired to create these tasty recipes for yourself, so that you can enjoy a treat while you lose weight in a healthy way.
Stephanie says that even with limited time or ingredients, there are so many great recipes from the 28 Day Weight Loss Challenge that you can make in no time.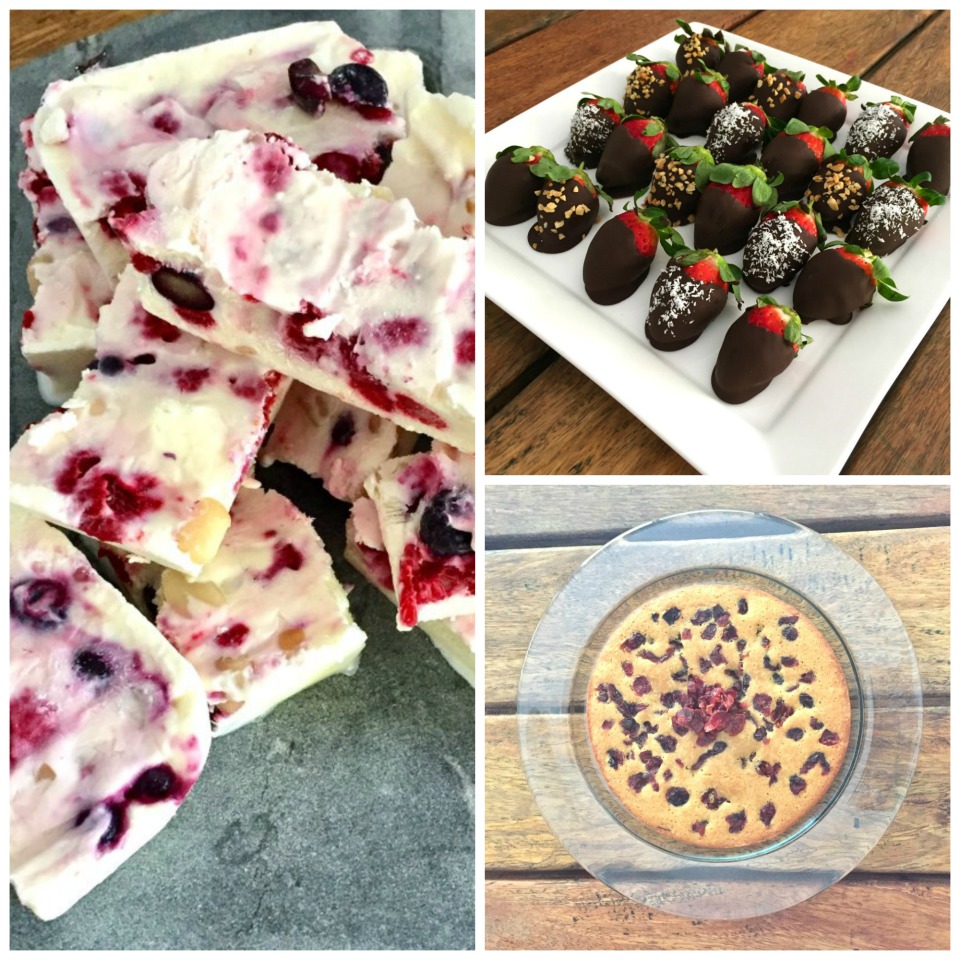 Desserts, desserts, desserts
Stephanie says "Whether you want to make one or all of these desserts, you wouldn't be wasting your time. They all deserve a place in the Healthy Mummy dessert highlights.
"The ingredients for all of these desserts cost $100, and made 50 serves at $2 per serve."
That's essentially a dessert a night for the next 7 weeks!
"This may seem expensive, but my cupboard is now restocked with items like 100 per cent pure maple syrup, natural peanut butter, almond meal, Natvia, frozen berries and nuts.
"I could easily have made double or triple of some of these desserts with the same shopping."
As part of the July 28 Day Weight Loss Challenge all of the recipes use 5 or fewer ingredients, so you won't be spending too much time in the supermarket OR the kitchen!
Check out Stephanie's creations below.
1.Chocolate cashew cups (10 serves)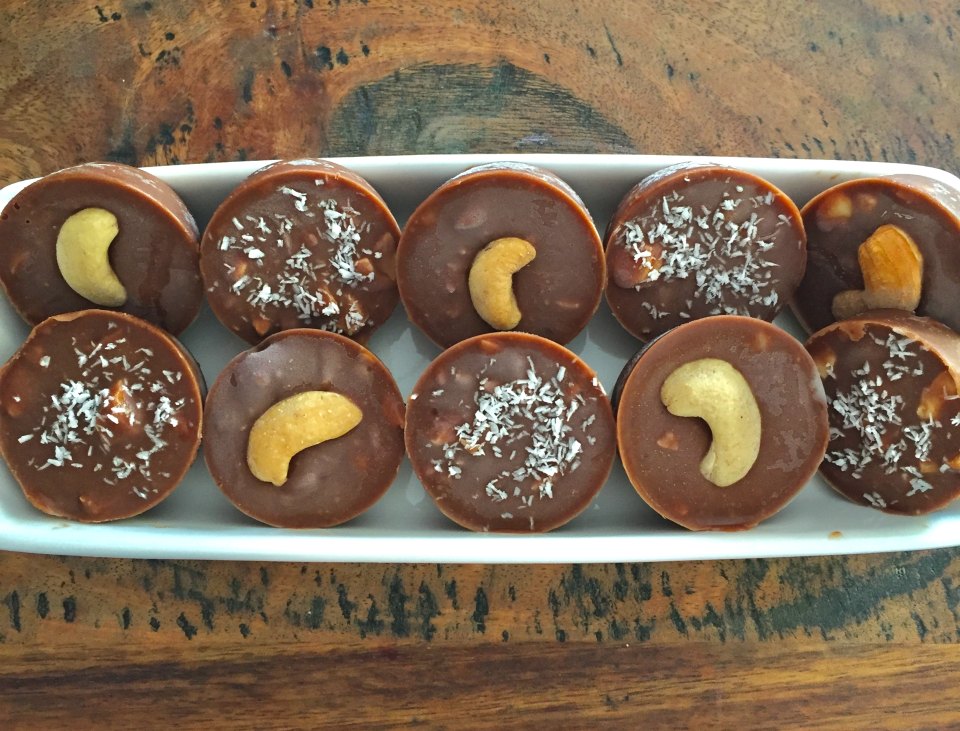 103 calories per serve
Stephanie says "These are incredibly easy to make, no cooking or baking required. Just mix your 5 everyday ingredients together, pour into silicone moulds and pop straight into the freezer.
"Less than 5 minutes start to finish."
2.Frozen yoghurt berry & macadamia bars (14 serves)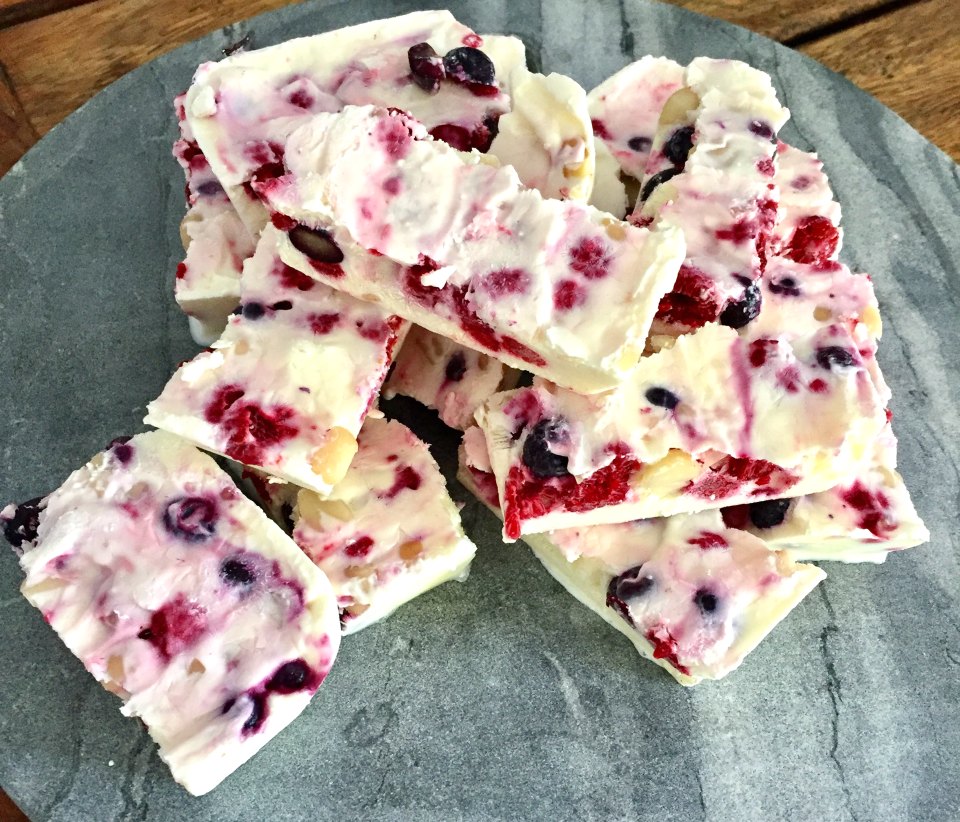 131 calories per bar
"This beautiful dessert is certainly a crowd pleaser. Who doesn't love macadamia nuts and berries? If raspberries and blueberries aren't in season, simply use frozen mixed berries instead."
This recipe is available to members of the 28 Day Weight Loss Challenge.
3.Chocolate dipped strawberries (serves 8)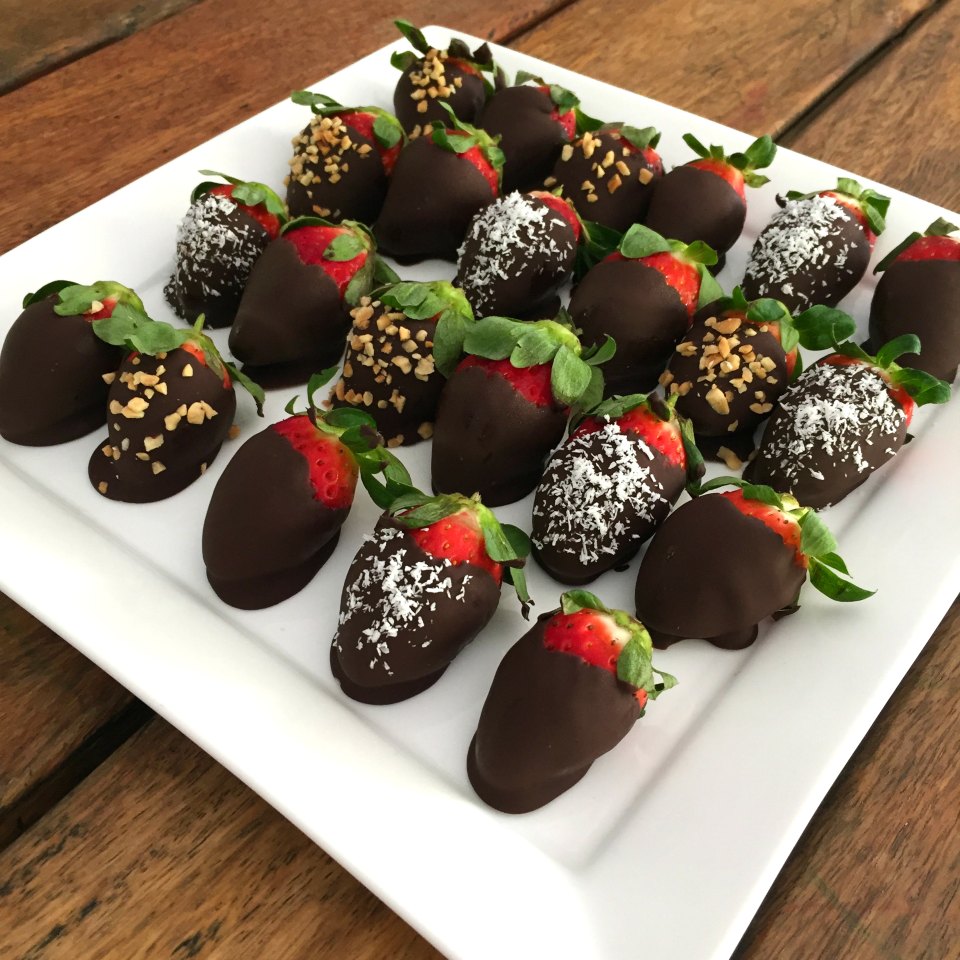 150 calories per serve
"Who doesn't love chocolate dipped strawberries? Make them a little fancy with a sprinkle of coconut or crushed peanuts."
4.Almond & cranberry syrup cake (serves 10)
"This lovely cake also took less than 5 minutes to get into the oven. A perfect dessert for a cold night. Serve warm with a dollop of Greek yoghurt."
This recipe is available to members of the 28 Day Weight Loss Challenge.
5.Flourless chocolate cake (serves 8)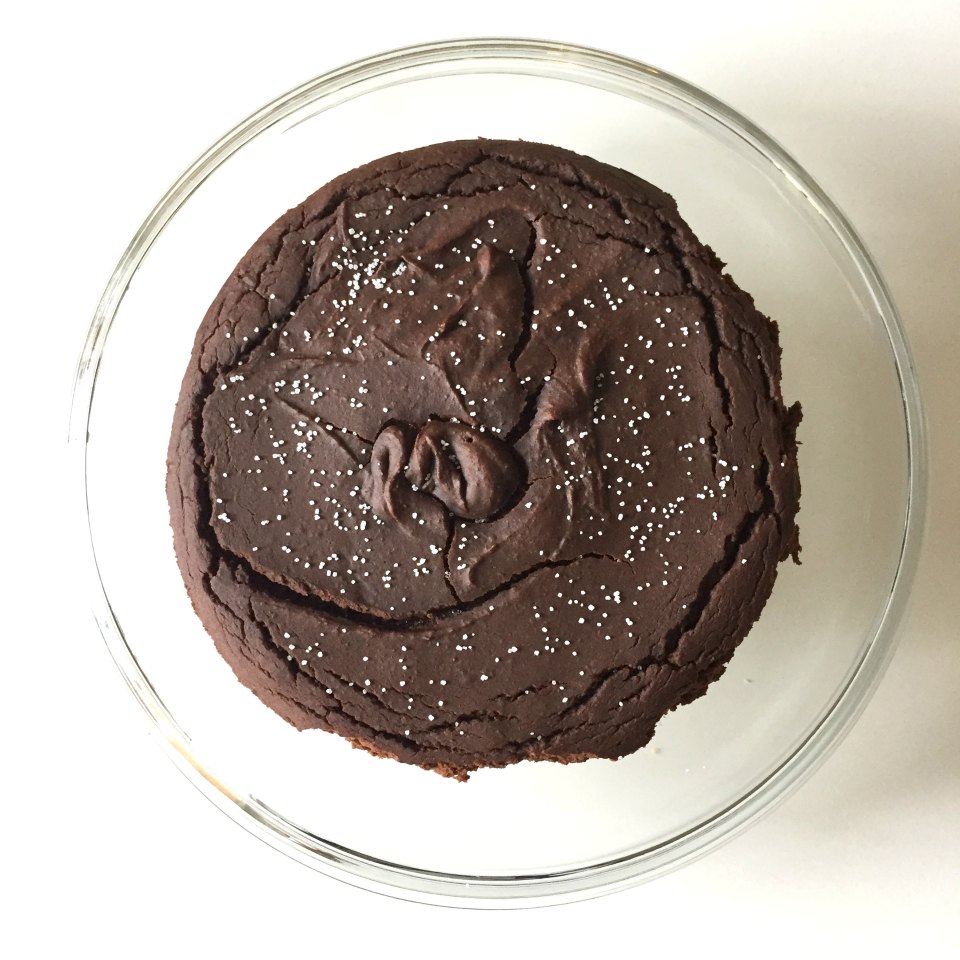 120 calories per serve
"This is by far the dessert that shocked me the most. I LOVE chickpeas, but the thought of making a chocolate cake with them just didn't seem right.
"I tasted the batter and was so surprised how great it tasted. And when cooked it was AMAZING!
"It was really quick and easy to make, and your hubby, kids or guests would never know it was primarily chickpeas."
These desserts look absolutely amazing. For more incredible treats and recipes be sure to join us on the next 28 Day Weight Loss Challenge which is all about simple meal preparation – all of the recipes have 5 (or less!) ingredients.