Hi to the Healthy Mummy team!
Since I have been using The Healthy Mummy Smoothies and following the 28 Day Diet & Exercise Plan, I have lost 21kg and am so happy!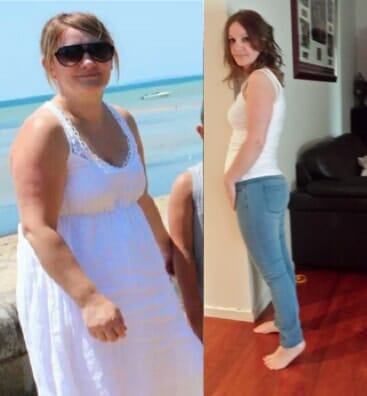 I'm now 3 kilos away from my goal weight and I began at 75 kilos and am now 54
It hasn't been always been easy but it has definitely been well worth it and the Healthy Mummy plans have been a huge support and made the weight loss possible
The best part of losing weight is all the new clothes in a much smaller size :)) loving the new me .thanks once again for great products , recipes and of course support!
Ergul Filiz Aygun
Special Offer
If you are ready to lose weight then The Healthy Mummy plans offer a healthy and safe exercise and diet plans that are safe if you are breastfeeding and you can use code LOYALTY for a 10% DISCOUNT at the checkout.
Plus we have Cookbooks, Calorie Bibles, Exercise DVD's, Meal Replacement Smoothies and Our 28 Day Plan in our shop.