Everything you need to know about The Healthy Mummy 6 Months to Summer Challenge!
You may have heard about the awesome 6 Months to Summer Challenge and want to know what it's all about. We're running this challenge to give our mums extra motivation and accountability to help smash your health and weight loss goals just in time for summer!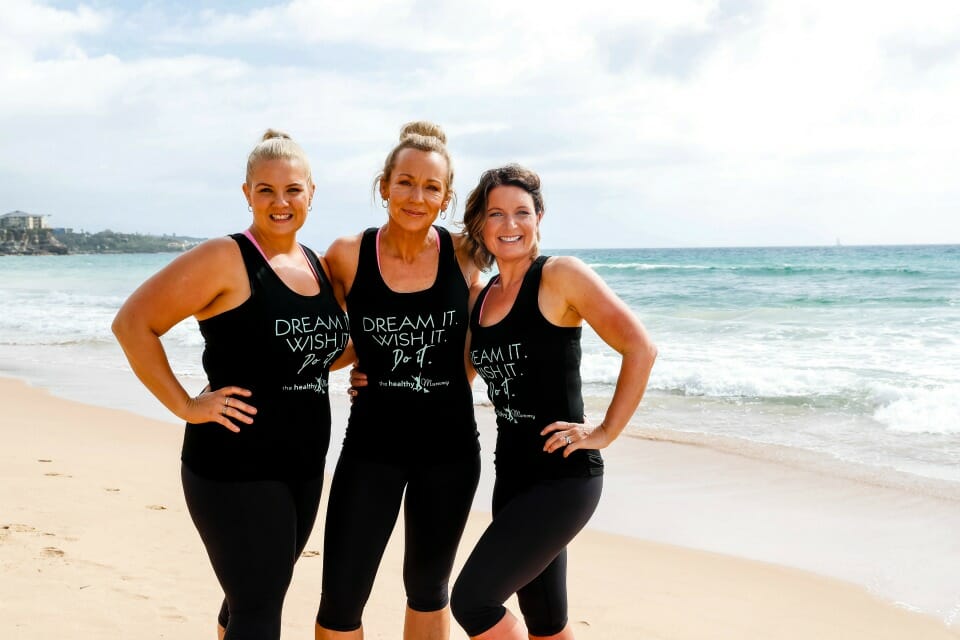 The 6 Months to Summer Challenge starts June 20th 2022 and you can join here on a super budget offer!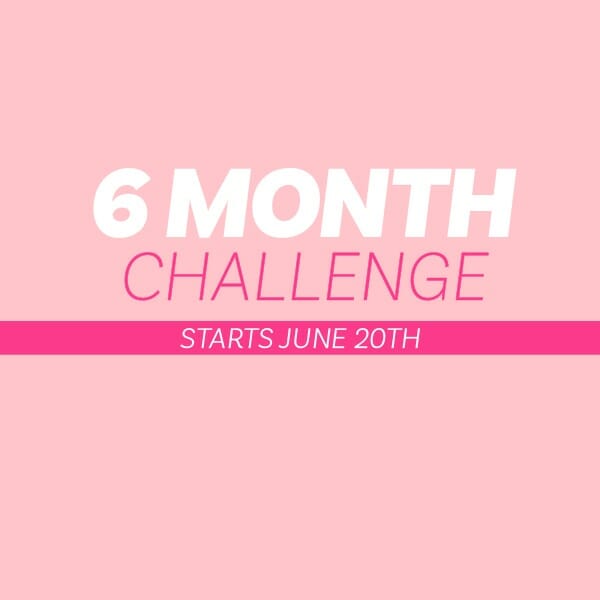 What is the 6 Months to Summer Challenge
The 6 Months Challenge is for mums who need extra motivation and accountability.
It consists of following SIX  conventional 28 Day Challenges, but for those taking part,  will pledge their 6 Month Goal and along with receiving a free Challenge Tool kit ebook, two lucky people will get the chance to win $1000 each!
They'll also have to The Healthy Mummy Private Support Group on Facebook, where there will be weekly prizes drawn and where they can chat with other mums taking part in the Challenge and get regular support emails.
So how do I get involved?
If you are a NON-Challenge member:-
Step 1
Firstly JOIN HERE and get the SUPER special offer
Step 2
Check your email order confirmation and claim your FREE  Challenge TOOL KIT ebook jammed with everything you need to set your goals, stay motivated and get RESULTS.
This is a Step by Step Guide with all the tools you need to achieve your weight-loss goals in just 6 Months.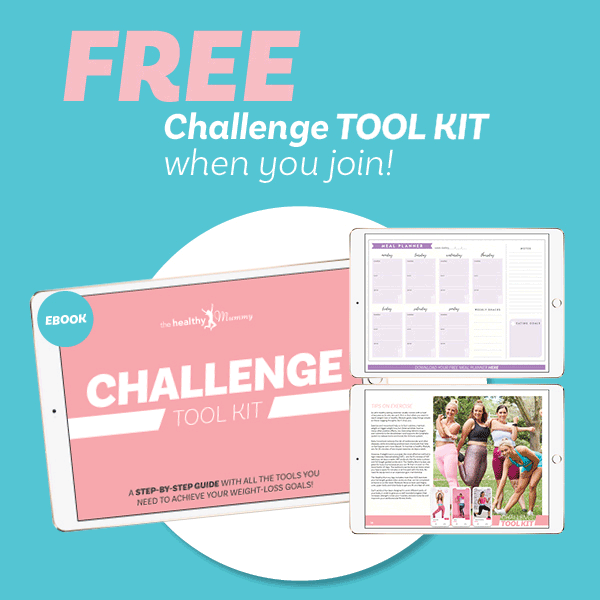 Step 3
This is your goal for the 6 Months. What do you want to achieve? It could be a particular number of kilos you want to lose or a Non-Scale Victory. Whatever it is, make your pledge to help keep you on track with something to look towards.
Step 4
Once you have joined here, log into the app where you will get UNLIMITED access to our 5 star rated Healthy Mummy App with over 600 at home workouts and over 6000 family friendly recipes and customisable meal plans
Step 5 
Join the PRIVATE SUPPORT GROUP where you can talk to other members on the 6 Month Challenge and get NON STOP motivation and accountability to keep you on track PLUS weekly prizes.
If you are an existing 28 Day Weight Loss Challenge Member:
Go to your MY OFFERS area in your account and you will get a link to:
For a Chance to Win $1000, Keep a Track of Your Before & After Weight & Measurements on the 6 Month Challenge.
Two lucky mums will get the chance to win $1000 each!
To enter you will need to log your starting weight and measurements on a special page, and your end weight and measurements at the END of the Challenge – we will send the details of where to log your details via email at the end of the challenge.
Plus remember to take before, progress and after photos!
Make sure you are keeping a record of these in the app as you go, so you have them to log later.
Still have questions about the 6 Months to Summer Challenge?
Good luck to everyone taking part! We can't wait to see you SMASH YOUR GOALS!!!
Check out some AWESOME results from mums who lost weight with the Healthy Mummy in just 6 months!
Abby lost 25 kilos weight loss in just 6 Months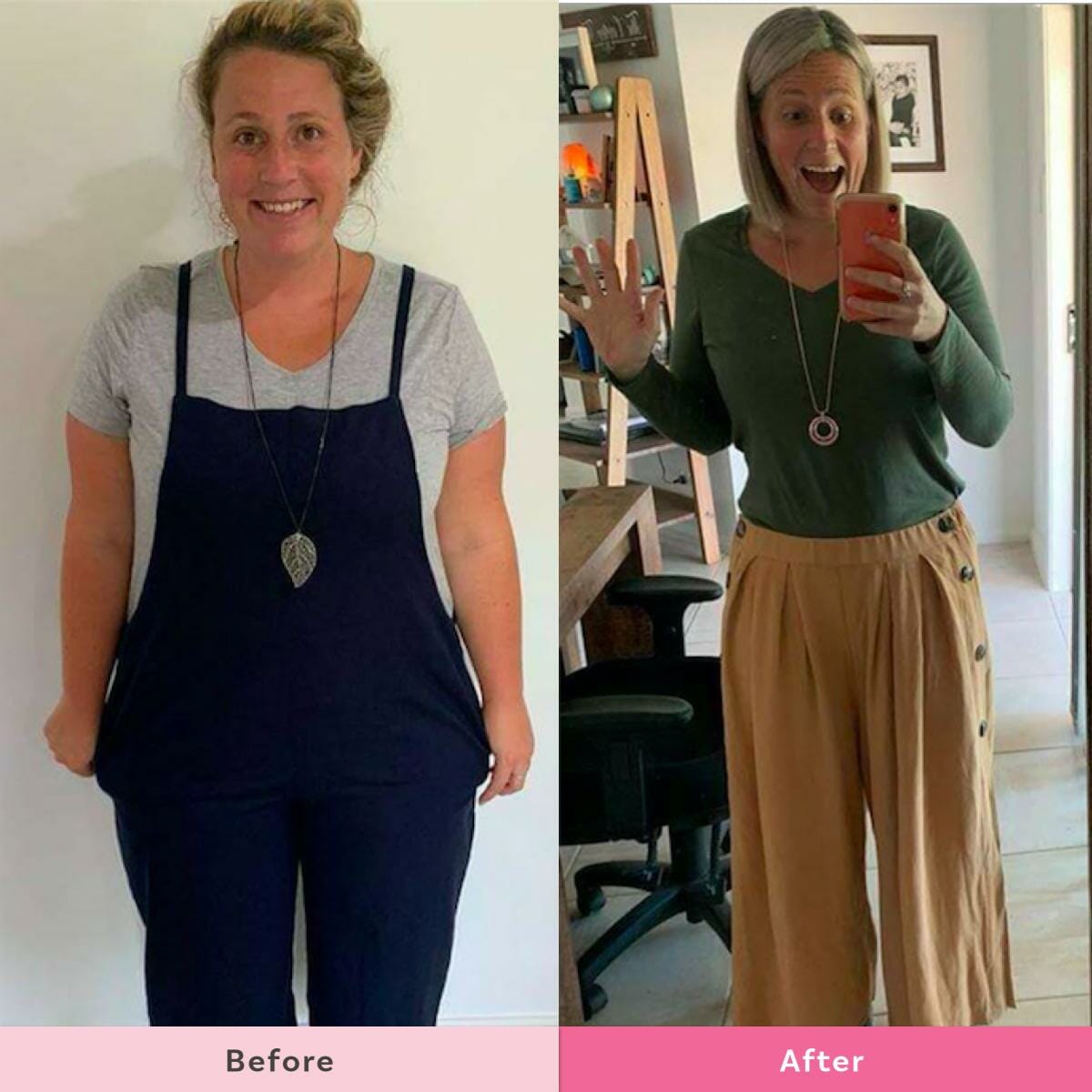 Fed up with the constant tiredness and feeling bad about herself, Mum Abby embarked on a weight loss journey with the 28 Day Weight Loss Challenge and with small but consistent changes she is now reaping the rewards.
Six months on, not only has she lost 25 kilos, she's gone from being totally unfit to running every day!
She says, "I started out by choosing meals my family like and then looking up the Healthy Mummy versions from the app recipes."
"I started meal prepping that week and every Monday since I have made that my meal prep day leaving me more time to fit in some exercise after work."

Abby shares, "My weight loss started off slow but after being consistent for a few weeks the scales started to move. Fast forward to now, I have lost 25 kilos and I have continued using the Healthy Mummy recipes, Smoothies and exercises.
Chloe Wills  lost 23 kilos in 6 months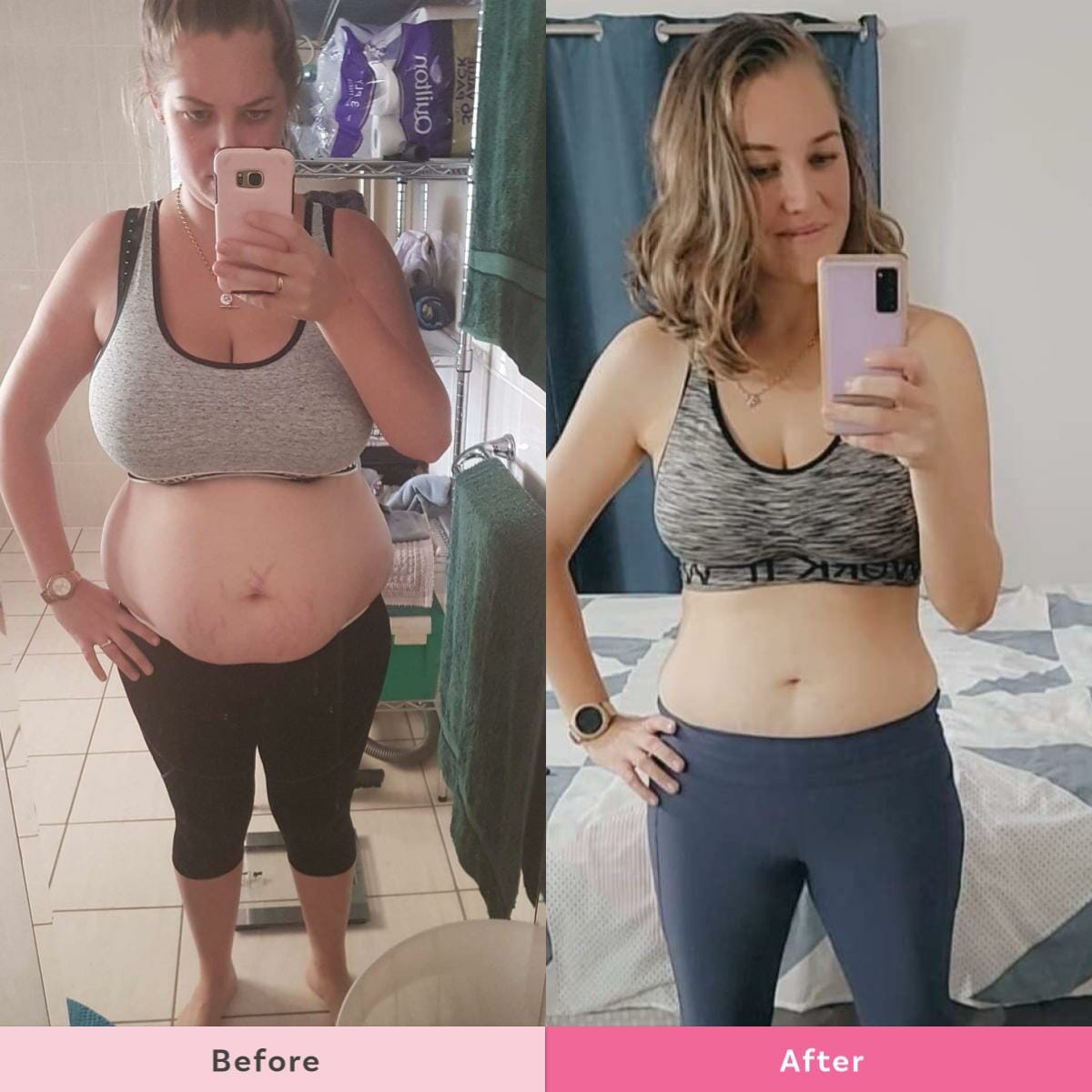 In the last 6 months, this incredible mum has lost 23 kilos by following the 28 Day Weight Loss Challenge and using the Healthy Mummy Tummy Smoothies.
Chloe found the Healthy Mummy four years ago after the birth of her first baby. Having put on 20 kilos and the heaviest she'd ever been she knew she needed to get healthy. While she has had her ups and downs with weight over the last four years, for the last 6 months she has focussed her efforts and it has more than paid off!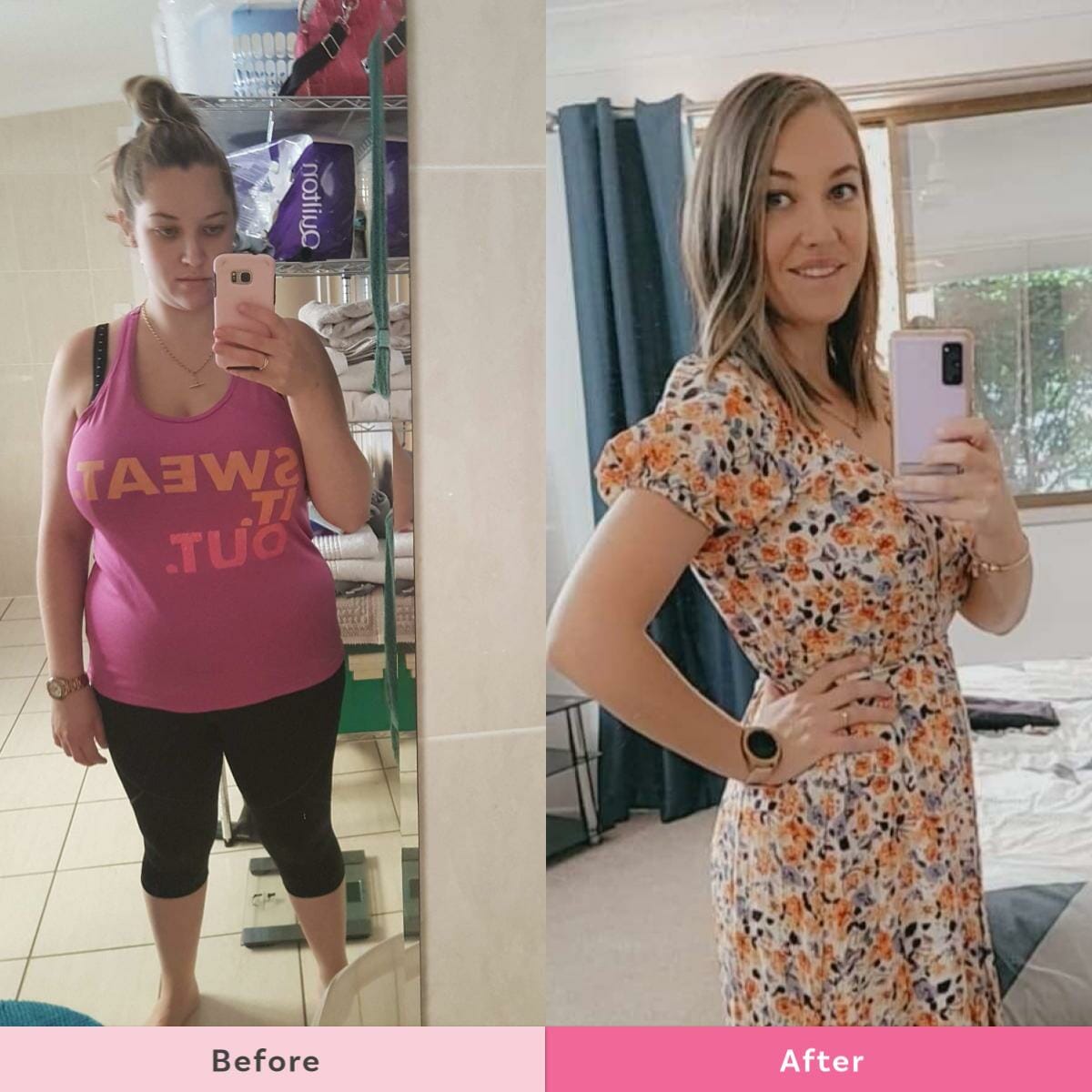 'I feel energetic all the time to be able to run around and enjoy being there with my kids as they grow!'
Alexandra Forest lost 18 kilos in 6 months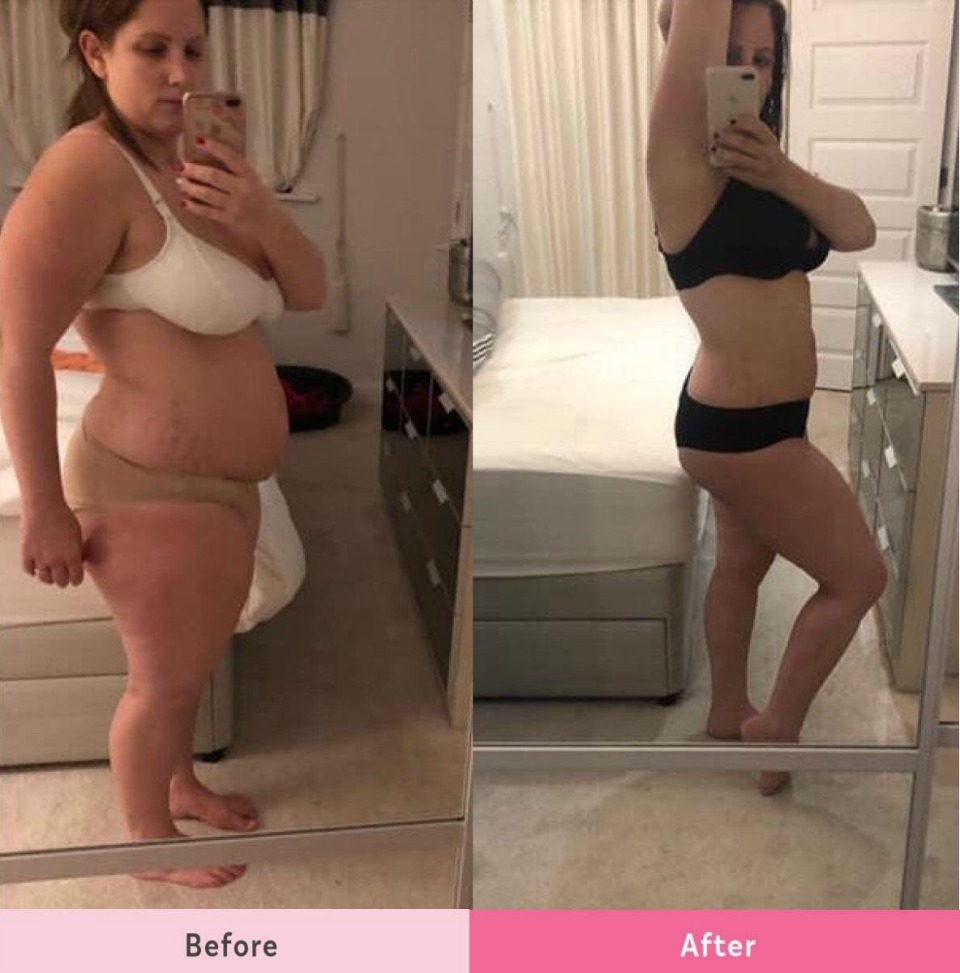 6 months is all it took mum-of-2 Alexandra Forrest to lose her baby weight and regain her self confidence.
She says "I still can't believe how I could let myself go so badly. In January I was the heaviest I had ever been. Going into size 16… which I refused!
That's when I became a Healthy Mummy".
Alexandra was fed up with gaining weight AFTER having her 2nd child.
She says "I joined The Healthy Mummy 28 Day Weight Loss Challenge because I wanted to lose weight. I piled on 19kg in my second pregnancy and during the first 5 months of breastfeeding".
Since singing up to The Healthy Mummy 28 Day Weight Loss Challenge in 6 months she has lost 18kg and says "I am still amazed by it all".
"It's really easy to stick too"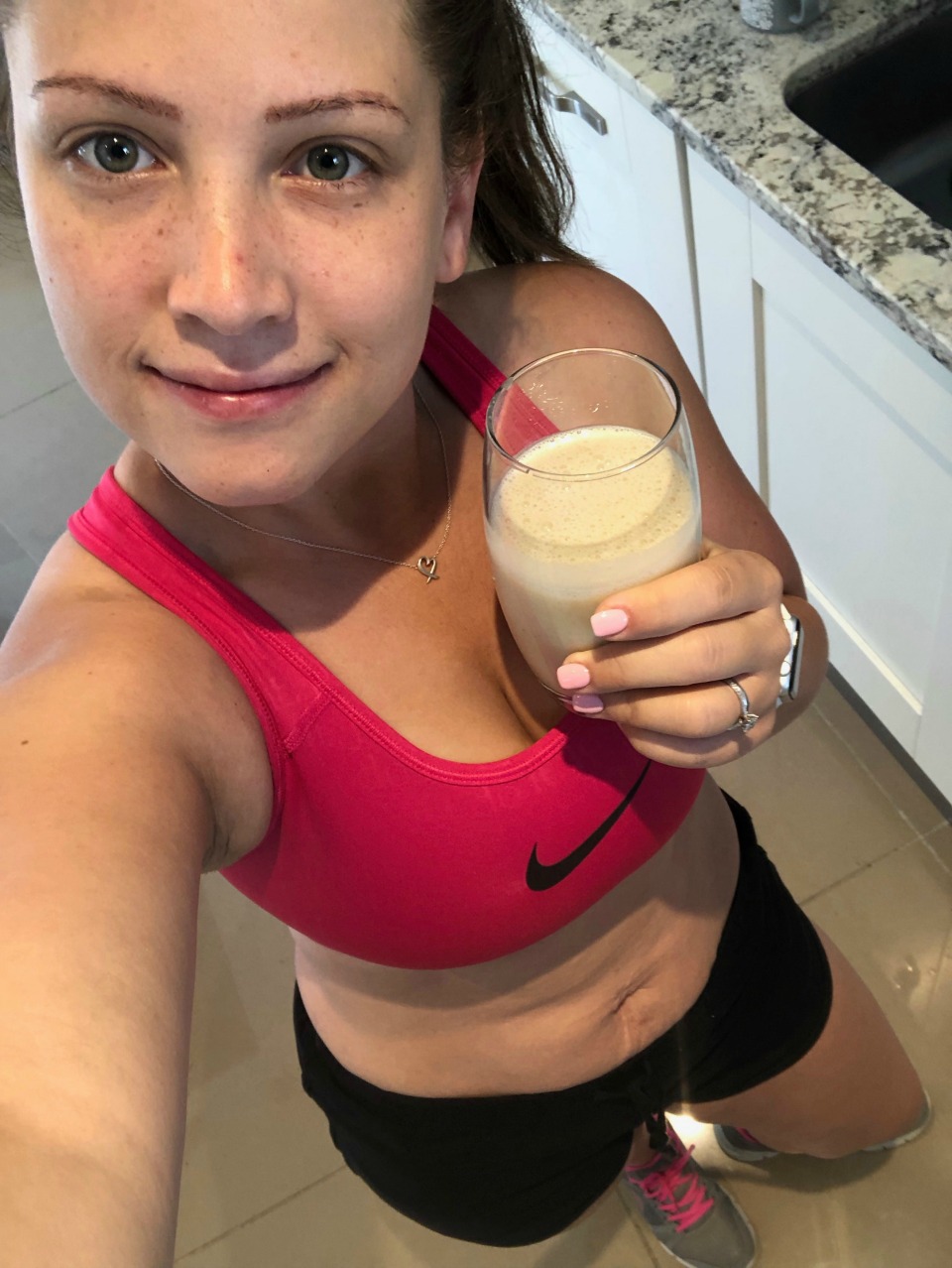 Alexandra says that joining The Healthy Mummy Challenges almost instantly changed her mindset towards food, her body and exercise.
She says "Once you get the hang of it all it's really easy to stick too.
All I have done is follow the 28 Day Weight Loss Challenge meal plans and exercises and had the Healthy Mummy smoothies (one a day for a snack rather than for a main meal). This way I am never hungry".