EXCLUSIVE: Do mums feel too CRANKY to have SEX?
Being a busy mama is EXHAUSTING! Not only do we have hungry little mouths to feed, but we're usually the ones taking care of the kids, household, laundry and shopping – THEN we have to deal with a disrupted night's sleep.
Not surprisingly, tiredness can have an affect on our mood and wellbeing and relationship with our partners.
Here at Healthy Mummy HQ we have dedicated our November 28 Day Weight Loss Challenge to helping mums feel more energised, which is why recently surveyed over 3,000 mums as part of our BIG ENERGY SURVEY to find out how our mums' lack of energy – and low mood – can affect other areas of their life…
Are mums too cranky to have sex?

We all know that sex is not always the same for many mums after the kiddies have come along, but we found that 60 per cent of our mums said in the survey that they are ALWAYS too tired for sex.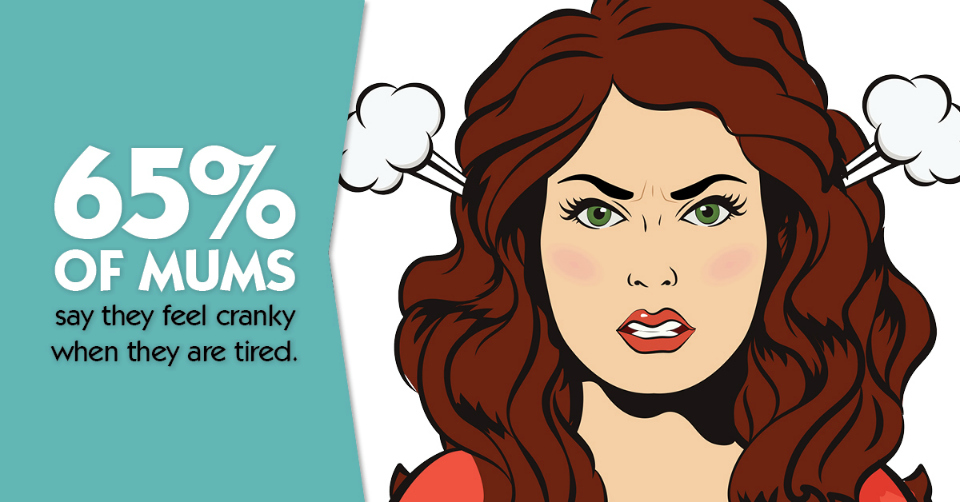 What's more, 65 per cent of our mums also say they feel cranky when they're tired, and 71 per cent reveal they wake up feeling tired and groggy as only 14 per cent of the mums surveyed have an uninterrupted night's sleep and wake up naturally. 
The correlation between bad mood and lack of interest in sex?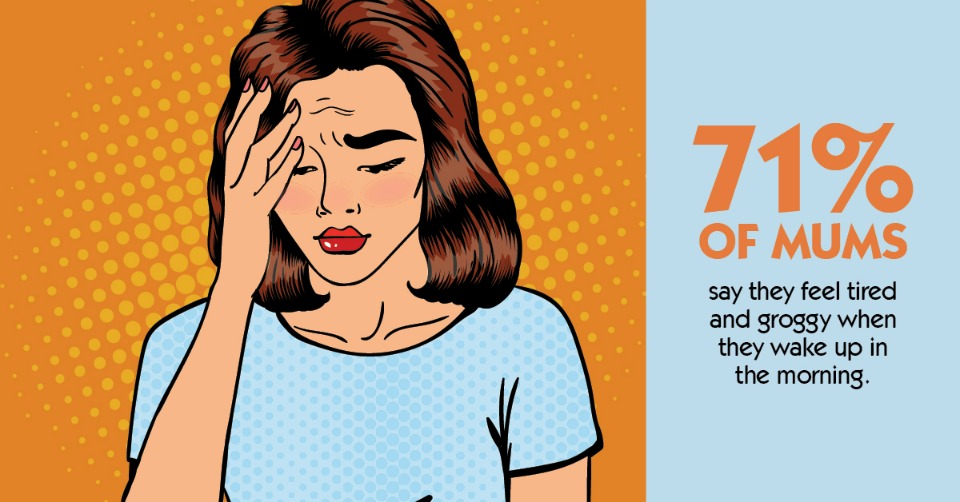 So is there a correlation between low mood due to tiredness and lack of interest in sex?
Healthy Mummy nutritionist Elisha Danine believes there is!
'It's not surprising mums are feeling too tired to have sex and also feeling cranky because they are tired. I think this goes hand in hand. Many mums reveal their sex life dwindles after they have kids because they are feeling so tired and moody," she says.
"The feeling of tiredness and low mood as well as lack of sleep can seem like a never ending cycle at times, which is why The Healthy Mummy has introduced the Energy Boosting 28 Day Weight Loss Challenge this month, to help give mums that very much needed burst of energy.
"This will not only help them feel better but improve their relationships with everyone in the household – including their hubbies in the bedroom!"
CHECK OUT THE REST OF OUR SURVEY FINDINGS HERE.  
Join the November 28 Day Weight Loss Challenge!
With more than 3,500 delicious (and healthy) recipes, 350 exercises & 24/7 support – the 28 Day Weight Loss Challenge  is designed (and proven) to help busy mums like you lose weight!
Our November Challenge is LOADED with delicious and healthy recipes to help you BOOST YOUR ENERGY, get the most out of your day and ready to tackle the FINAL weeks before summer!
To learn more about our challenge OR to join – click here.