Experts warn parents NOT to give young kids coconut, oat or plant-based milk
Experts say coconut milk, rice milk and other plant-based, non-dairy substitutes, should not be consumed by children under five.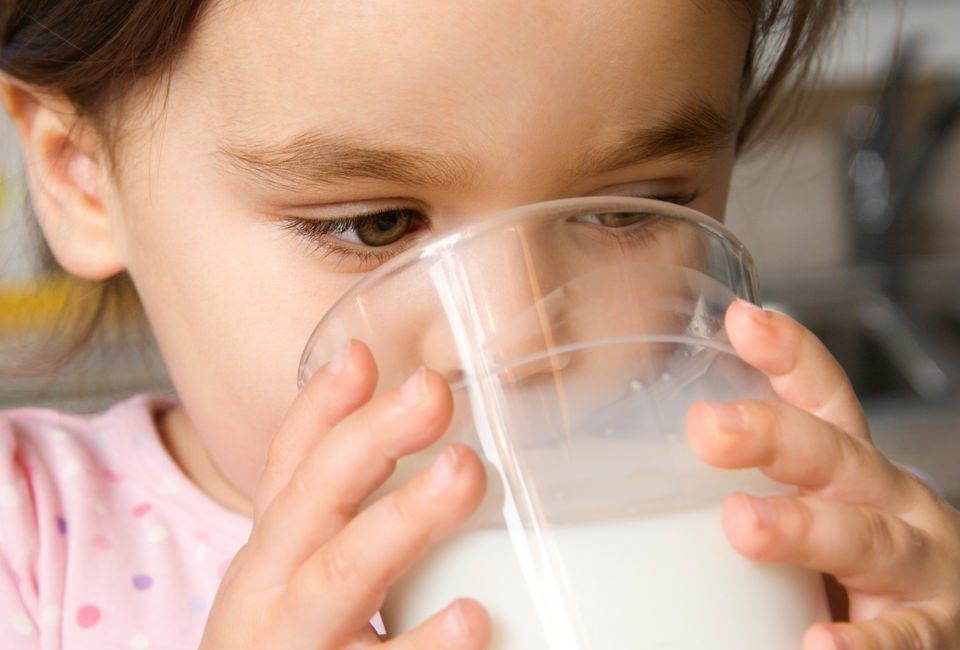 Experts warn parents NOT to give young kids coconut, oat or plant-based milk
Research shows that what children drink – from birth through to age 5 – can have a big impact on their health. That's why some of the nation's leading experts on health and nutrition developed recommendations to help parents and caregivers choose what's best for kids.
Pediatricians at a national foundation for healthy eating are warning parents that these milk substitutes are NOT a good replacement for milk.
Milk contains much more than calcium, and its balance of vitamin D, calcium, B12, potassium, and protein, among other nutrients is a key component to your child's healthy growth and development.
Non-dairy milk, on the other hand – with the exception of enriched soy milk – may have some nutrients but vary widely and can even dilute the nutrients that children get from healthy beverages, according to Healthy Drinks Healthy Kids' report.
"In the last five to 10 years there has been an explosion of interest in plant-based milk. More and more parents are turning to them for a variety of reasons and there's a misconception that they are equal somehow to cow or dairy milk, but that's just not the case," said Megan Lott, who helped develop the recommendations as the deputy director of the Healthy Eating Research.
'Plant-based, non-dairy milk isn't recommended as a complete dairy milk replacement for young children as the nutrient content of these milk varies widely,' write the guideline authors.
'With the exception of fortified soy milk, these milks are not adequate nutritional substitutes for dairy milk, which has many nutrients essential for healthy growth and development.'
'Evidence suggests that our bodies may not absorb nutrients from plant milks as well as it can from dairy milk' write the Healthy Drinks Healthy Kids authors.
'Children younger than one year should avoid consuming these beverages as they often displace the important vitamins and minerals in breast milk or infant formula,' according to the new report.
'For children ages one to five, plant-based milks may be useful for those with allergies or intolerances to cow's milk, but the choice of milk substitute should be made in consultation with a pediatrician or registered dietitian nutritionist to make sure that your child's diet provides the rest of the nutrients that growing bodies need.'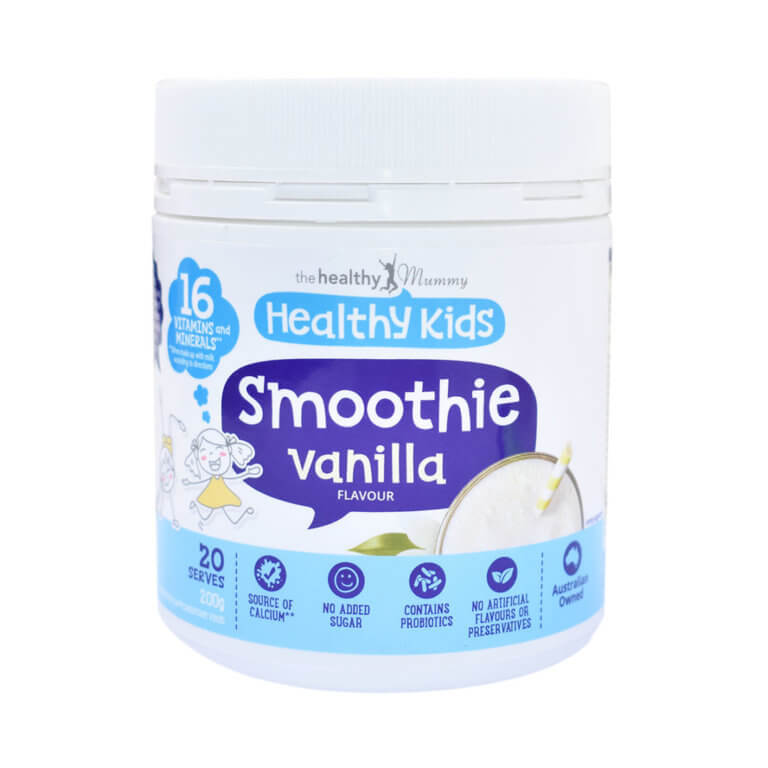 The Healthy Kids VANILLA Smoothie has been specially made as a healthy snack for kids and is ideal if you have fussy eaters or want to ensure your children have a DELICIOUS, nutritious and HEALTHY smoothie snack.
What you need to know about The Healthy Kids Vanilla Smoothie
A nutritious and delicious snack for kids
Source of carbohydrates and protein
Contains probiotics needed for a healthy gut
Contains 16 vitamins and minerals
Provides children with a MASSIVE 50% of their daily Calcium needs*
NO artificial colours, flavours or preservatives
NO added sugar or fructose