Registered Midwife, Ali Pickles, from The Healthy Mummy Pregnancy Team shares some information about having a baby in the neonatal or special care nursery:
Nobody plans for their baby to be born needing to go to the nursery. For most parents they do not know what to expect. You have a range of emotions from terrified, to sad and even happy at times. Depending on the reasons as to why your baby has ended up needing specialist care depends on the length of time spent in the nursery.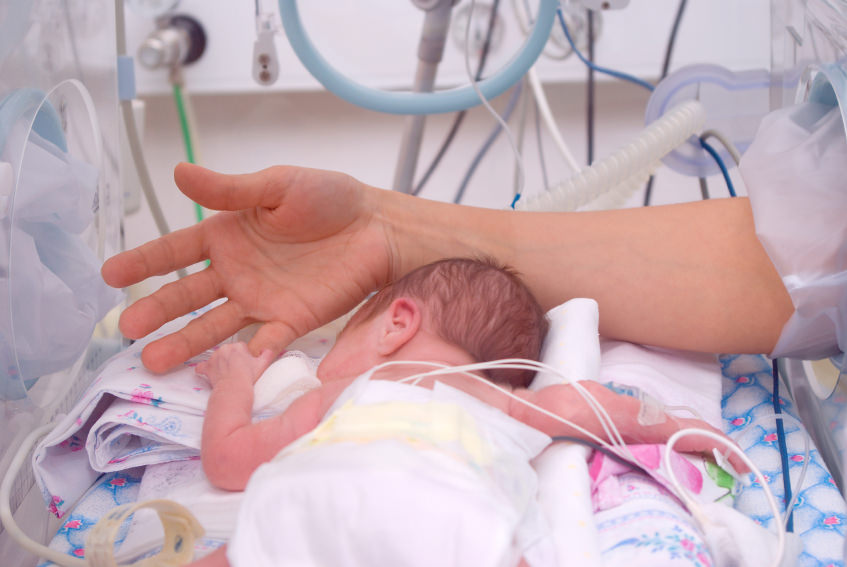 There Are Different Levels To Nurseries:
Level 3 or Neonatal Intensive Care is the highest specialised unit that cares for babies. As the name suggests it's an ICU for babies. There are multiple amounts of monitors and it is a very noisy place to be. Babies have a range of machines to help them breathe, feed, grow and survive. Nurses specialised in this area have extensive training in looking after such special babies.
Level 2 nurseries tend to be in regional cities and most large hospitals. Hospitals that are accredited Level 3 nurseries also have a level two nursery that babies graduate to when their health is not as critical. Level two nurseries are equipped to provide support to very unwell babies but generally move them onto level three nurseries depending on the situation. Most level two nurseries cater for babies over 32 weeks gestation.
Level 1 nurseries are found in regional and rural hospitals. Most only cater for babies who are 36 weeks gestation and require support with feeding, jaundice and other less complex issues. Staff in these nurseries are still highly trained in caring for babies with needs not diagnosed in pregnancy but arise unexpectedly. Unwell babies are moved to a level two or level three nursery depending on the complexity.
Some Terms You May Hear
CPAP/Bubble CPAP- a breathing apparatus that assists babies to breathe more effectively.
Humidifier- a little contraption that warms and moistens, preventing babies lungs from drying out.
Incubator/isolette/Humidicrib- this is a clear plastic box that acts like a womb. It provides your baby with a warm place to grow.
Nasogastric Tube or Orogastric tube- this is a thin plastic tube that is inserted into the nose or mouth. It has two uses, to empty the baby's tummy of air and secretions and to assist to provide milk/ nutrition for your baby.
Saturation Monitor (Sat machine)- monitors the amount of oxygen in your baby's blood as well as your baby's heart rate.
Ventilator- A breathing apparatus that breathes for babies with immature lungs or lungs that just don't work effectively yet.
Being a parent of a baby in the nursery is scary. You receive information overload and can feel helpless watching your little baby and feeling like there is nothing you can do.
There Are Things You Can Do
If your baby is stable enough, speak to the nurses/midwives about kangaroo care. This is where you get to hold your baby on your chest. Research has proven babies have better outcomes when kangaroo care is practiced especially on premature babies.
If your baby is in an isolette you can still touch your baby. If your baby is on oxygen you can still do this for a short time. Babies can hear you, even premmie babies. Talk to them, reassure them, read, sing and love them.
Assist with your baby's care. Speak to the nurses about helping with sponge baths, nappy changes, and eye toilets. The little things count.
Speak to other mums – they are in the same boat and are at different stages. It helps to talk, you may be there for a while so it's good to have someone else that understands what you are going through.
Be prepared things change daily in the nursery. Your baby may be in a different bay to the last time you were there, feed times change, sometimes there are set backs but there are also positives and goals met.
Take advantage of any support the hospital offers, social workers, meals, education.
This is only a snap shot of having a baby in a nursery. There is light at the end of the tunnel. At the time you are in the nursery it will feel like months have passed by. When you look back it may only be days or weeks. Take lots of photos of your baby, record the milestones and collect all the mementos you can get.
Ali Pickles, Registered Midwife.
Click here to visit our pregnancy products shop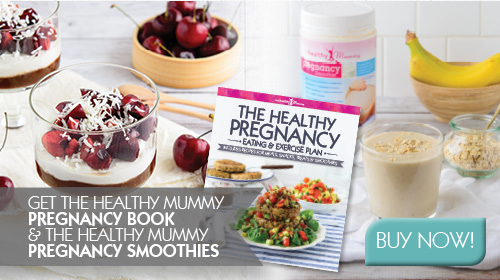 Disclaimer: Always speak to your doctor before changing your diet,taking any supplements or undertaking any exercise program in pregnancy. The information on this site is for reference only and is not medical advice and should not be treated as such, and is not intended in any way as a substitute for professional medical advice..
Our plans promote a health weight gain in pregnancy to benefit the mother & baby and you can read more on this here 
The owners of The Healthy Mummy do not make any representations or warranties, express or implied and shall have no liability or responsibility to any person or entity with respect to any loss or damage caused or alleged to be caused directly or indirectly by the information contained herein and nothing in this disclaimer will limit or exclude any liability for death or personal injury resulting from negligence, limit or exclude any liability for fraud or fraudulent misrepresentation, limit any liabilities in any way that is not permitted under applicable law or exclude any liabilities that may not be excluded under applicable law.