The Healthy Mummy Magazines first edition is out now and mums can't get enough of it!!
Available at newsagents and supermarkets,  The Healthy Mummy magazine is bursting with AMAZING content, inspiration, advice, recipes, exercises and tips to empower mums to transform their health, lives and bodies.
Mums in our community couldn't wait to grab themselves a copy!
"STOKED!!! Well done Rhian & team on the launch of The Healthy Mummys first magazine. There is some AMAZING content in there – over 150 pages" says Amy Atkinson.
"So excited!!! Congratulations to The Healthy Mummy on a gorgeous magazine! Filled with real mums with real stories and real results" says Brook Daley.
"Packed full of INCREDIBLE recipes, motivation, and holy mother of amazingness – THE WORKOUTS!! Hunt one down if you can!! So worth it ladies!"  Says Melanie Arnold Stemm.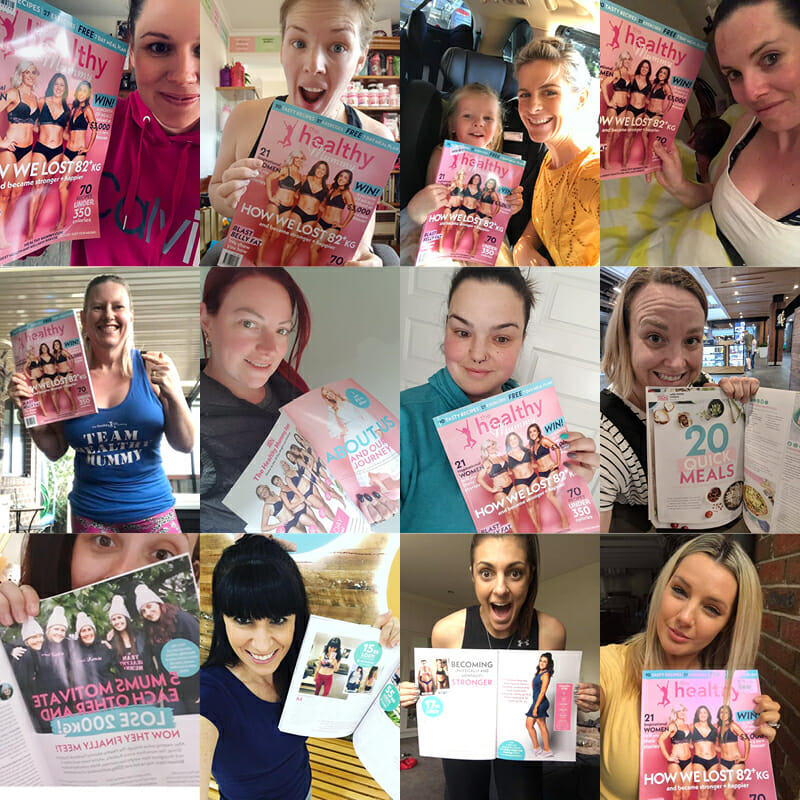 Dani Stormont says,  "I am LOVING the new magazine!!! It's like the best thing since sliced bread! It's FULL of awesomeness. If you are lacking motivation and need some inspiration this is perfect! Also a brilliant unwind activity because it gets us off our phones and reading…. remember little eyes are watching us!!! Is it the same as online? Yes and no…. yes in the sense of there are recipes, exercises and inspiring stories…. but the content IS different. It really needs to be a permanent publication….. so PLEASE buy it and support!!! Let's make sure this happens!! 
Stephanie Marriott was one of the incredible mums that graced the cover of The Healthy Mummy magazines first edition.
Steph says  "Say 'Mummy's on a magazine'!! Macy was so super excited to find The Healthy Mummy Magazine in the newsagents. I'm so honoured to be on the cover – thank you a million times over. The Healthy Mummy has CHANGED MY LIFE!!!  You can join me and start changing your life here."
Leah Romiti also features in the magazine. She says "OMG I'm sooo excited right now!!!!!!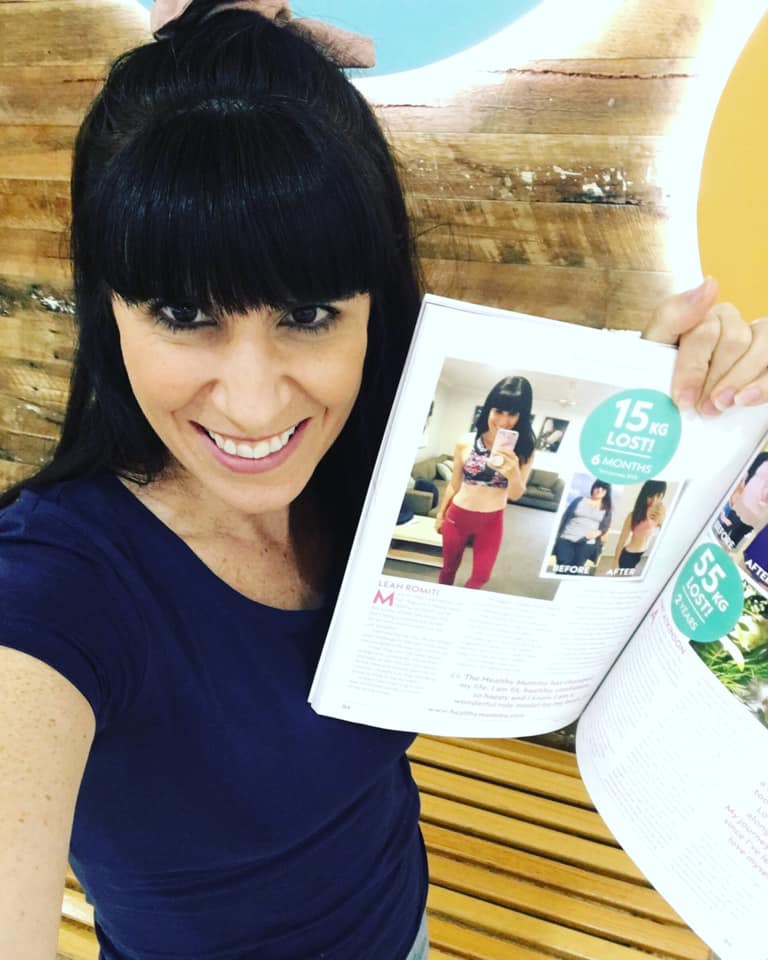 "I can't believe I'm in a magazine. I've been a Healthy Mummy for 4 1/2 years and it truly has changed my life in more ways than one. Thank you Healthy Mummy and congratulations on an absolutely gorgeous magazine."
The Magazine is literally bursting with all things The Healthy Mummy, including a FREE 7 Day Meal plan. It also includes special offers plus an AMAZING competition where one lucky mum has the chance to WIN a day with our Meal Prep Queen + a NEW chest freezer (prize valued at $3000)! CLICK HERE FOR MORE DETAILS!
It seems the mums in our community just couldn't wait to get hold of their own copy!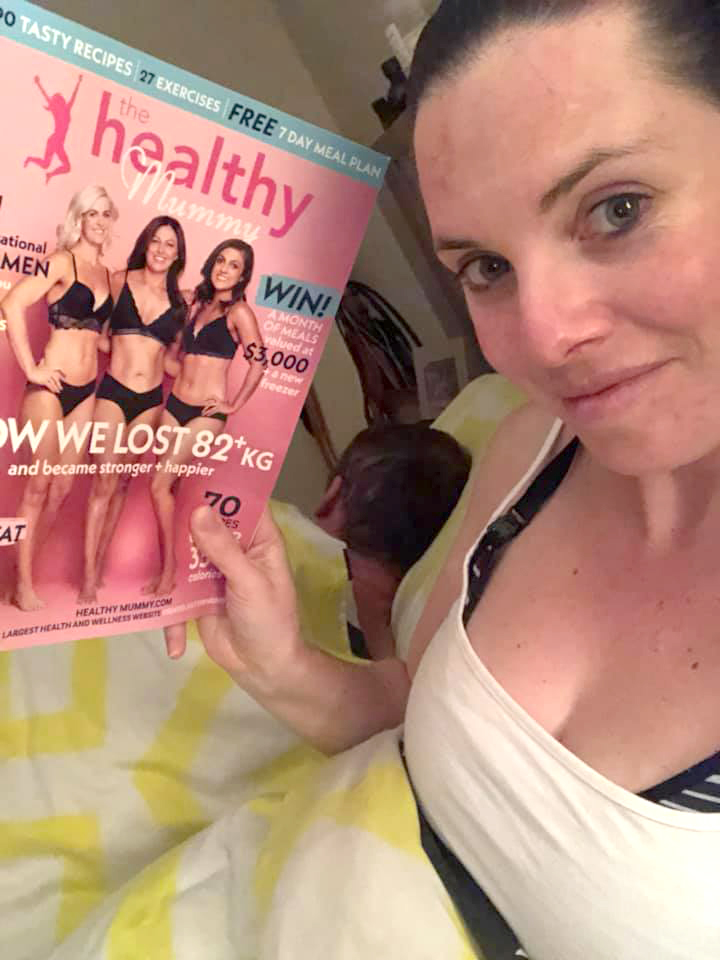 "You snooze you lose," says Melanie Philips, "Who has time for sleeping when the NEW Healthy Mummy mag is out? I'm sure if he took notice of the 3 smokin' ladies on the front cover he wouldn't be sleeping.  Way down at the bottom of little old Tasmania is where I found my copy!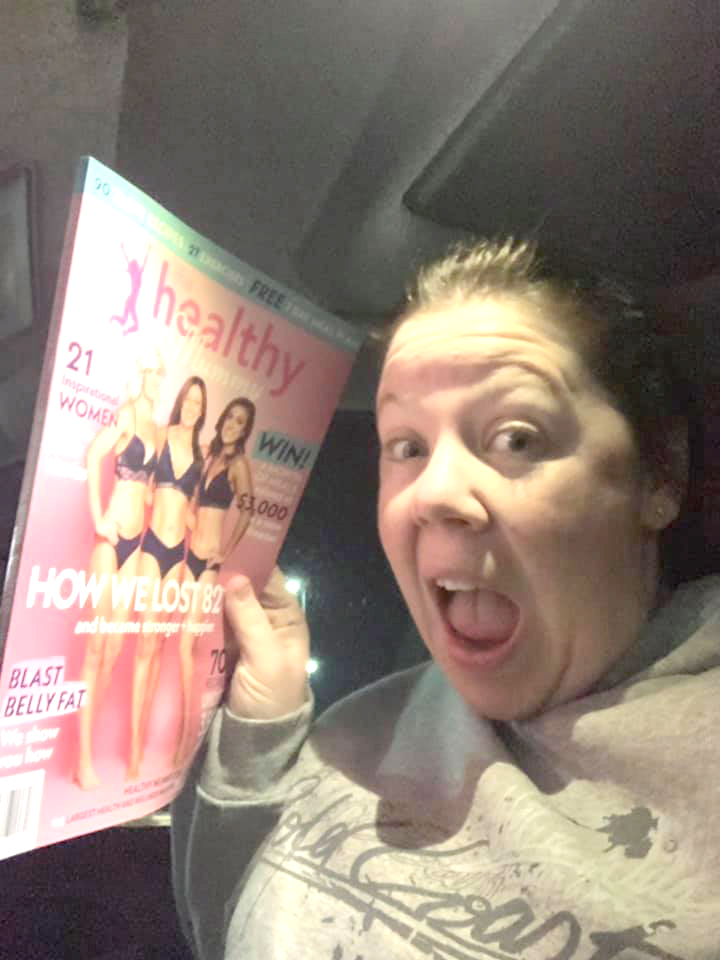 I found one!! says Jennifer Matthewman. "I can't believe it! Between work and trying all day they have just arrived at Woolworths in Wyndham vale, VIC!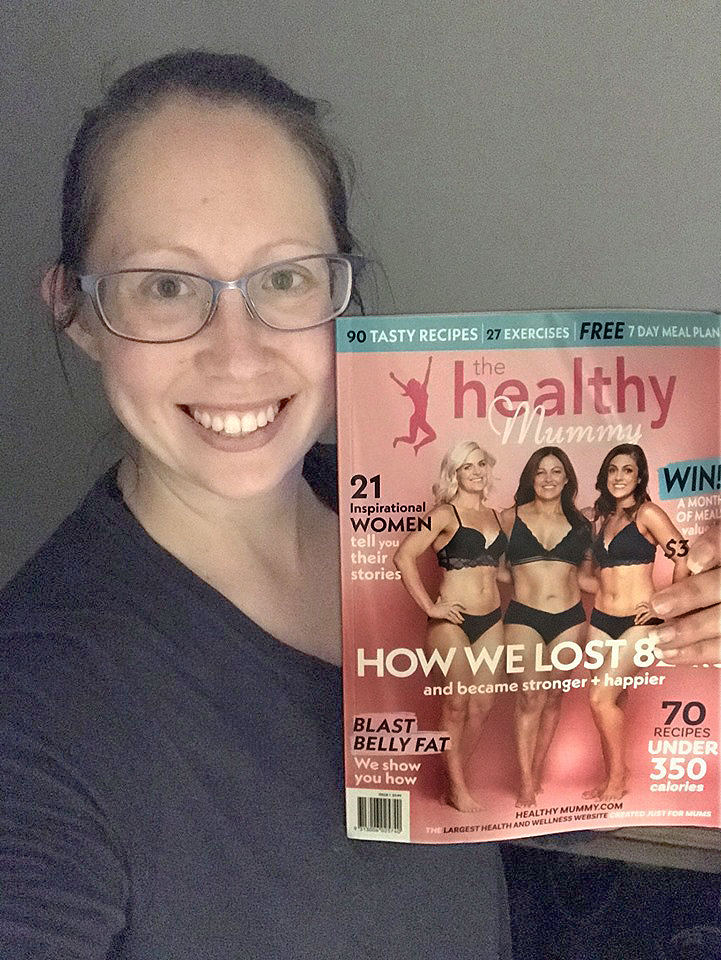 Sophie Barratt says, "Eeeek, I found a copy! Or should I say hubby did! He was amazing and found a copy just so I didn't miss out! And trust me, I've had a flick through, and you do NOT want to miss out! So excited to sit down tomorrow with a cuppa and have a proper read of all the AMAZING stories and recipes!
The Healthy Mummy Magazine is available in newsagents and supermarkets.
GET YOUR COPY TODAY!!!