Healthy Mummy Pregnancy Smoothie – Midwife Review
The Healthy Mummy Pregnancy Smoothies are a great way to incorporate healthy snacks throughout your pregnancy that are loaded with nutrients and vitamins important for the health of you and your baby during this special time.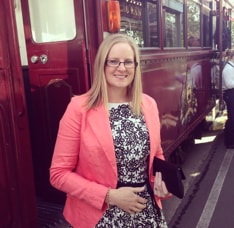 Here, Ali Pickles, Registered Nurse & Midwife shares her thoughts on the benefits of the Smoothies:
The Healthy Mummy Pregnancy Smoothie is a quick to prepare supplement for mums. During pregnancy it can be hard to keep up maintaining a healthy diet when all you feel like eating is junk and carbs let alone have the time to prepare healthy food. The Healthy Mummy Pregnancy Smoothie is packed full of nutrients tailored for pregnant mums. Not only is it yummy but also is good for you.
As a midwife I feel it is important for pregnant mums to have a diet of fresh fruit, vegetables, protein and dairy. The Smoothie is an easy, convenient way for mums to intake the essential vitamins required to assist pregnancy. The Healthy Mummy Pregnancy Smoothie contains Folate, Vitamin B12, Calcium, Vitamin D, Iodine, Vitamin C, Protein, Probiotics, Fibre and many more nutrients important in pregnancy. These are all vitamins and minerals that pregnant women require but can struggle to consume. Having a Healthy Mummy Pregnancy Smoothie is an easy way to give you energy and help you glow.
The Healthy Mummy Pregnancy Smoothie is not a meal replacement but an ideal snack to compliment pregnancy supplements.  Having easy accessible snacks on hand when you are pregnant can assist acid build up or reflux, a common complaint in pregnancy. It assists by helping your digestive system to process smaller meals rather than larger meals, which are harder to digest.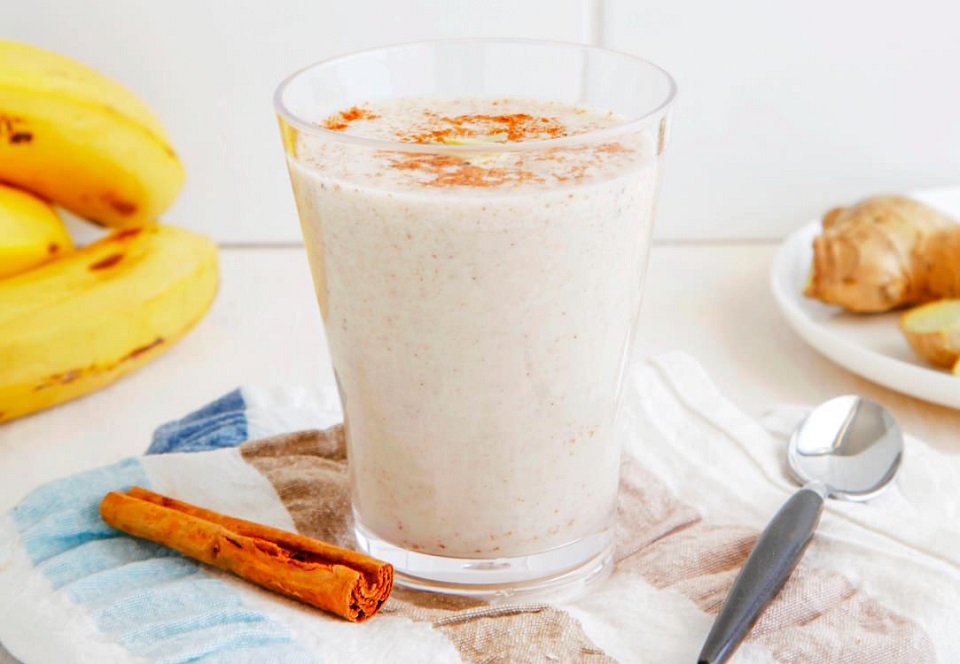 I have used the Smoothies personally from The Healthy Mummy website and although the ingredients are tailored towards pregnant women in The Healthy Mummy Pregnancy Smoothie, the concept is still the same as the ones from The Healthy Mummy website. The Smoothies are convenient, yummy and fun to make. My children love sharing a Smoothie with me and we find it fun to come up with new inventions. A personal favourite is the Smoothie mix blended with 1 cheek of mango, 1 banana and 250 ml of Vitasoy Coconut Milk. Yum!!!!
Incorporating Smoothies with The Healthy Pregnancy Eating and Exercise Plan you can be assured you are providing the best for yourself and your growing baby.  Congratulations on your pregnancy and I hope you enjoy your Smoothies and your pregnancy.
Ali Pickles, Registered Nurse, Registered Midwife & Maternal Child Health Nurse (Student)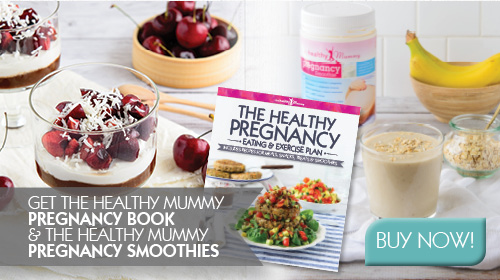 Disclaimer: Always speak to your doctor before changing your diet,taking any supplements or undertaking any exercise program in pregnancy. The information on this site is for reference only and is not medical advice and should not be treated as such, and is not intended in any way as a substitute for professional medical advice..
Our plans promote a health weight gain in pregnancy to benefit the mother & baby and you can read more on this here 
The owners of The Healthy Mummy do not make any representations or warranties, express or implied and shall have no liability or responsibility to any person or entity with respect to any loss or damage caused or alleged to be caused directly or indirectly by the information contained herein and nothing in this disclaimer will limit or exclude any liability for death or personal injury resulting from negligence, limit or exclude any liability for fraud or fraudulent misrepresentation, limit any liabilities in any way that is not permitted under applicable law or exclude any liabilities that may not be excluded under applicable law.