Hilary Duff just ate something pregnant women are told not to and we debunked the myth
When it comes to eating when pregnant, the list of 'avoid' seems to become longer and longer by the minute and more confusing by the week.
So what's the deal with eating sushi and raw fish when pregnant? We asked our Healthy Mummy nutritionist, Cheree Sheldon.
Hilary Duff (who is pregnant with a baby girl) posted a photo of herself to Instagram eating sushi and some people were raging about it.
Can you really not eat sushi when pregnant?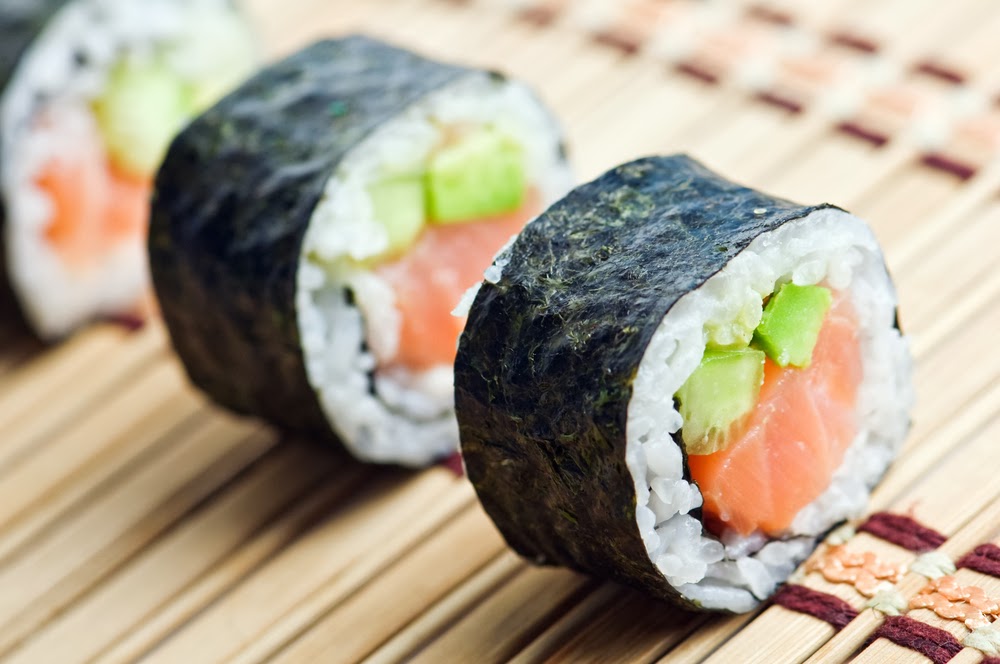 When it comes to Hilary about to tuck into her bento box, many of her followers were quick to pass judgement even though it is not clear what kind of sushi she was consuming.
Some said, "Veggie-only sushi I hope. No sushi while pregnant."
While others came to Hilary's defence and said "Gosh let her eat! It's probaly just veggie sushi, she won't do anything to hurt her baby."
So what's the verdict?
According to our nutritionist, Cheree, "If sushi is freshly prepared, using cooked ingredients and not kept out at room temperature or in the "danger zone", then it is totally safe for a pregnant women to consume."
To understand why sushi is such a hazy food to consume while pregnant, Cheree adds that the concern for eating sushi comes for two reasons:
Consuming raw ingredients such as tuna or salmon may be a food poisoning risk.
Rice is a really high food poisoning risk when not stored correctly.
"If made fresh at a busy or reputable restaurant, or home made, then I personally would be OK with it, and actually ate it myself in my pregnancies," Cheree said.
If you're into home made sushi, try these tuna and avocado & crisp vegetable sushi rolls!
So there you have it! Everyone is different when it comes to pregnancy and choices, and knowing all the information before making a decision that is best for you, is your safest choice.
If you're following the 28 Day Weight Loss Challenge and fall pregnant, you don't have to throw it all out the window. Here is a step by step guide to maintaining your healthy eating plan.
Join our 28 Day Weight Loss Challenge here!
Our 28 Day Weight Loss Challenge is an affordable, customisable weight loss program PROVEN to help mums reach their weight loss goals.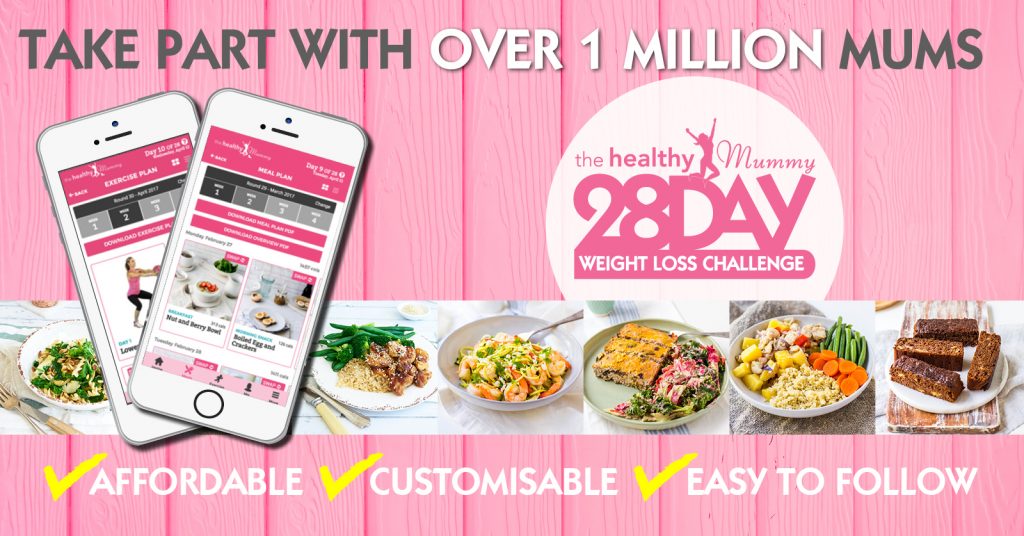 Our Challenge entails:
28 days of at home exercise routines (no gym needed) – with video instruction
Customisable and breastfeeding friendly meal plans
Time-efficient exercises for busy mums – under 30 mins
Challenge combines Pilates exercises with interval and circuit training (HIIT)
Suitable for basic to advanced fitness levels
Home to thousands of EASY-TO-MAKE recipes!
To find out more on the 28 Day Weight Loss Challenge click here.