Want to give your skin an Instant Glow? Try the Healthy Mummy Skin Glow Flash Balm – mums love it!
Have you tried the Glow Flash Balm in the Healthy Mummy Skin range? Mums can't stop talking about how much they love it as part of their skincare routine!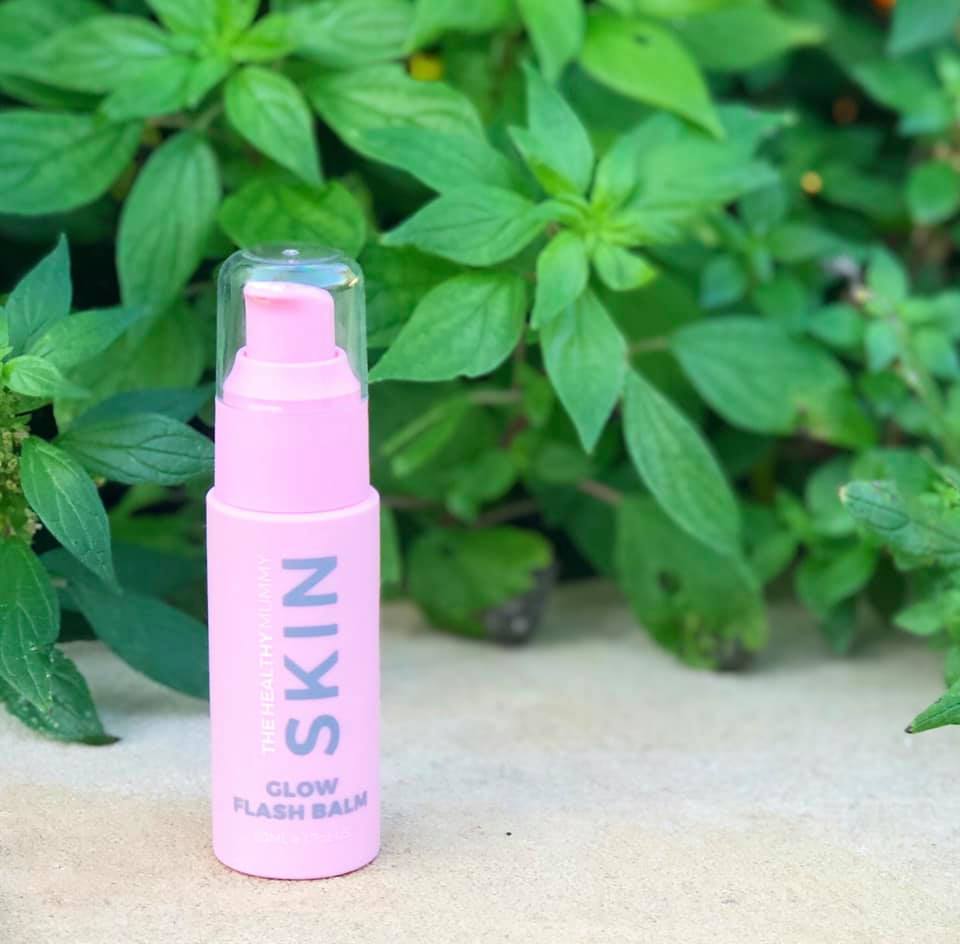 WHAT IT DOES!
The Skin Glow Flash Balm brightens and tightens the contours in your face to give you glowing skin. It reduces the appearance of ageing by replenishing and rejuvenating your skin with Rosehip and Jojoba oil. Your skin will be hydrated and silky smooth! It even includes a light shimmer to give you INSTANT GLOW!!
On top of all these amazing features it smells like delicious orange and vanilla and is breastfeeding and pregnancy friendly.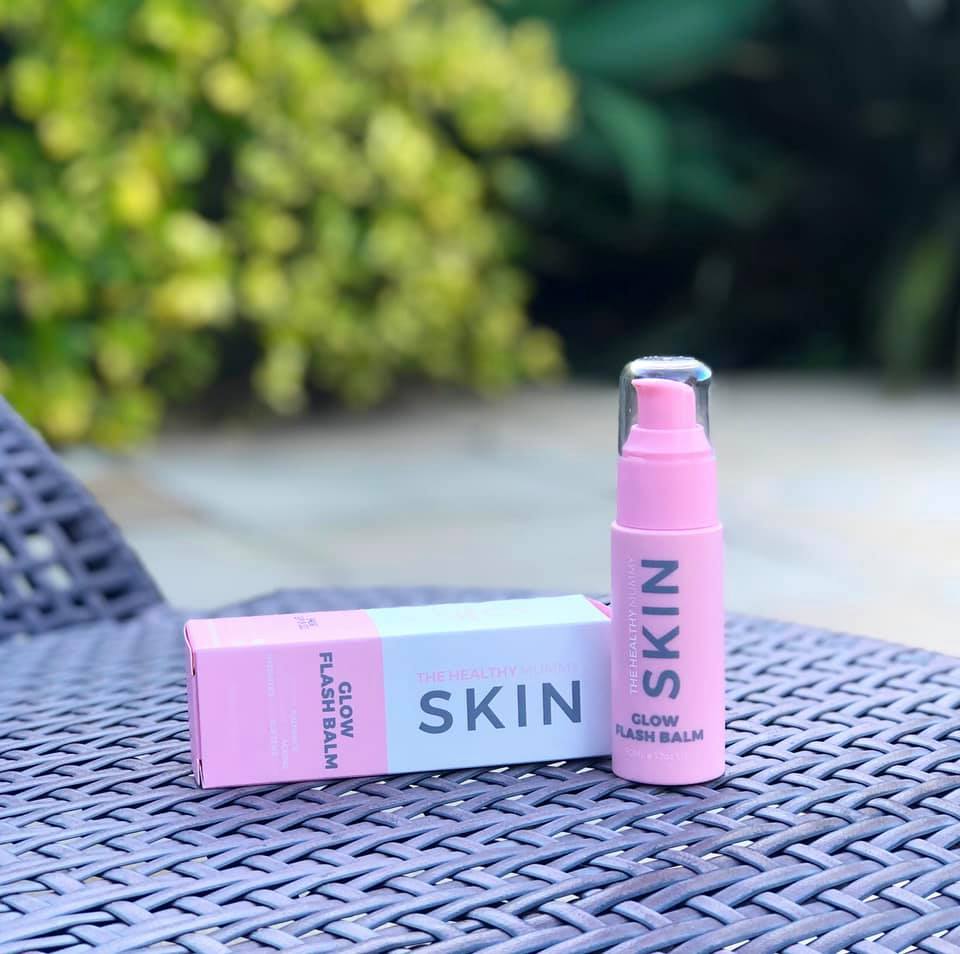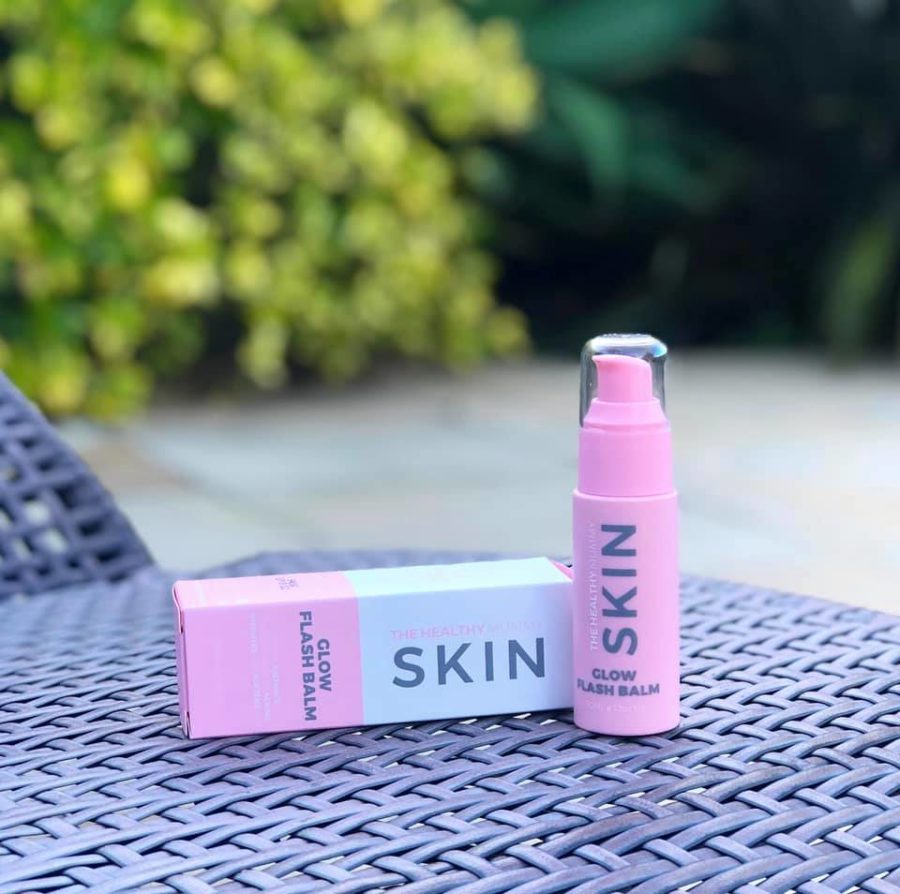 Some of the mums in our community can't stop raving about this amazing face balm and can't get believe how good it is!
"Gosh I'm grateful for the Glow Flash Balm at the moment!" says Bridget.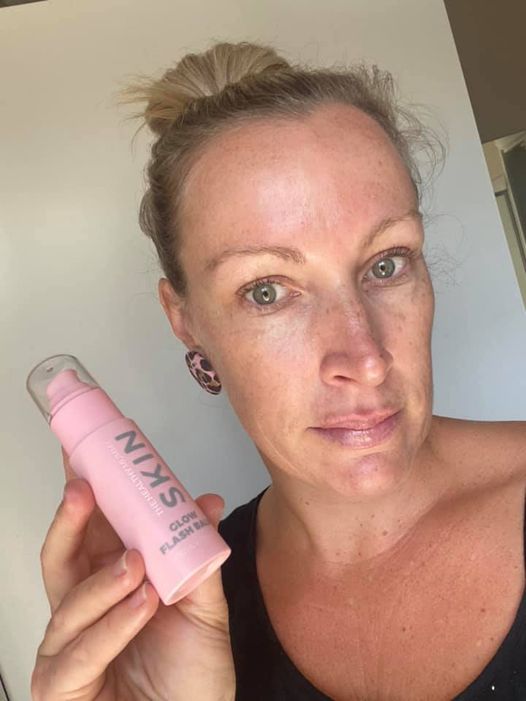 "Wearing masks all day I really don't want to wear make up. So love a little glow to make myself feel good for the day!"
OMG it smells amazing!! says Cassie Mckay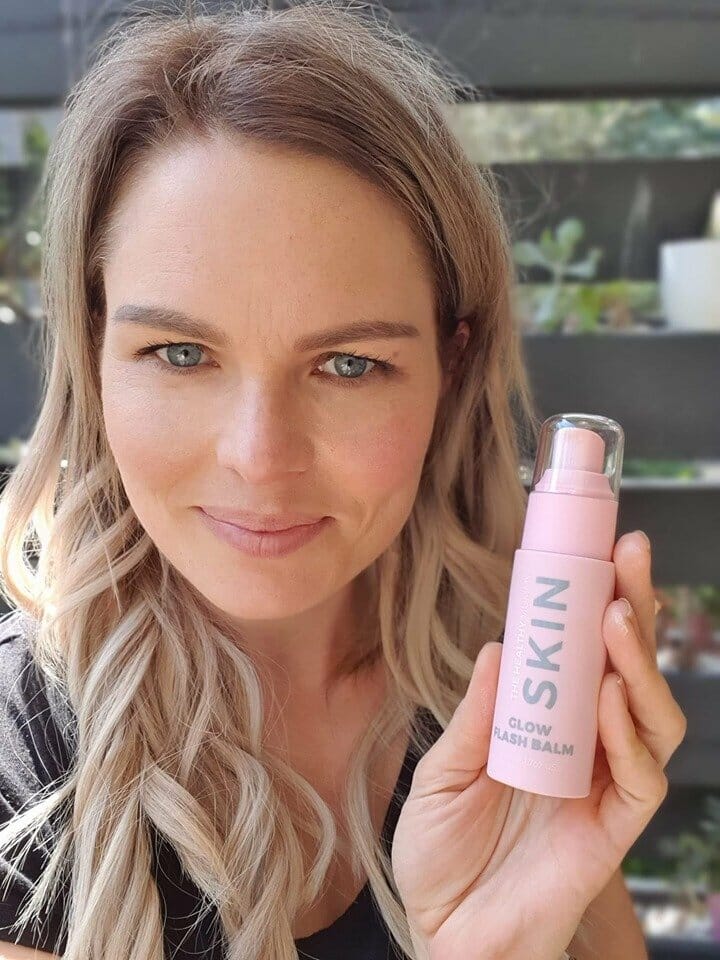 "I absolutely love how light it is to apply and how fresh my skin feels! A little Healthy Mummy Skin Glow Flash balm goes a long way and leaves my skin feeling light and fresh. I've been wearing it under my makeup for a highlighted glow."
Leah Romiti loves face products so I couldn't wait to try the Glow Flash Balm and she was not disappointed!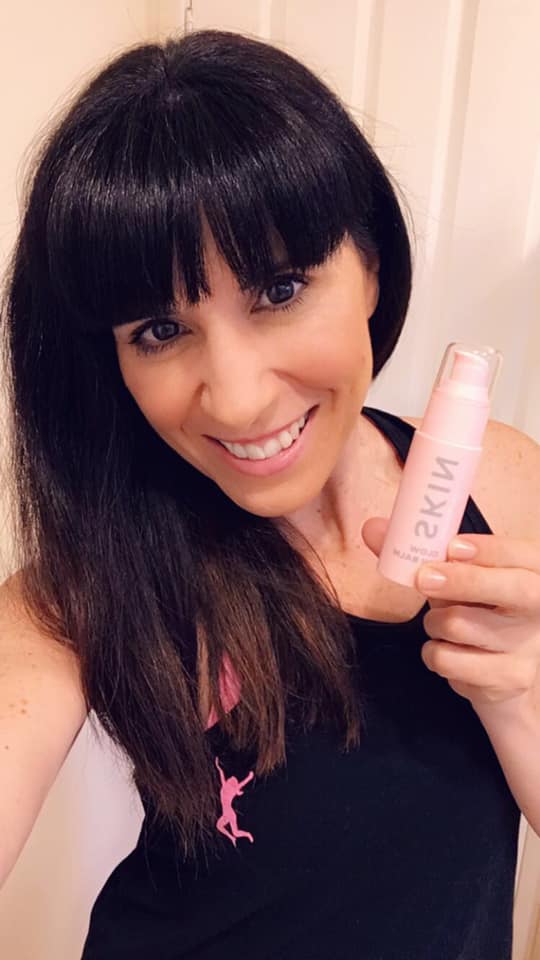 Leah says, "The Healthy Mummy Skin Glow Flash Balm is beautiful! Smells incredible, feels divine and glides onto your skin like silk. My skin feels super soft and it has a subtle shimmer. Another amazing Healthy Mummy Skin product to add to my daily routine"
Lauren Kolstad did a before and after pic to show her results. "Eeeeeek how amazing is Glow Flash Balm!" she says.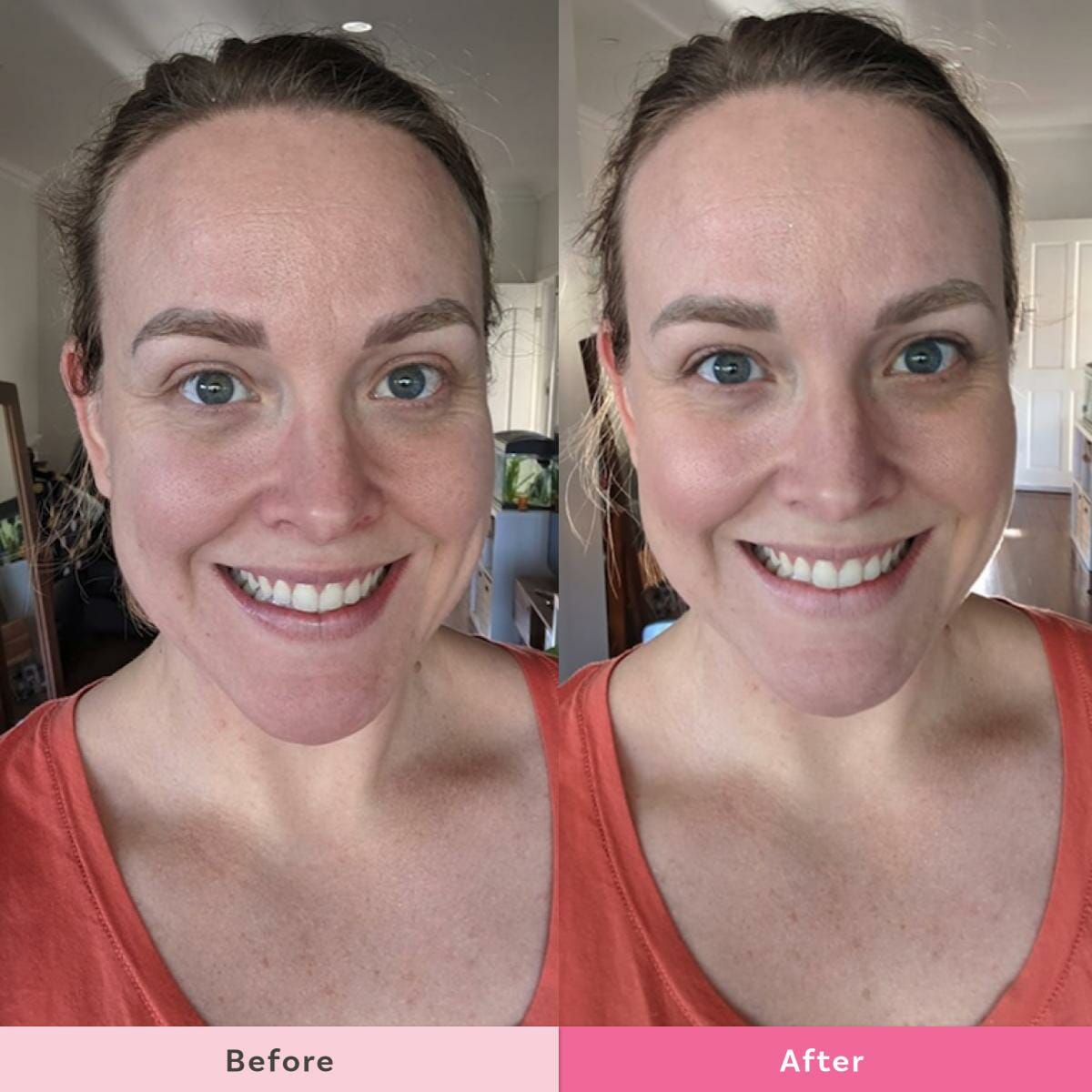 "Perfect for those of us who don't wear much make up, just for a bit of a boost and glow up." 
Kaitie Purcell agrees! "This product is amazing!!! It's leaves my skin not only GLOWING but feeling softer and brighter too! It smells divine and is now my go to on days when I just need a little lift! Every tired mum needs this product!"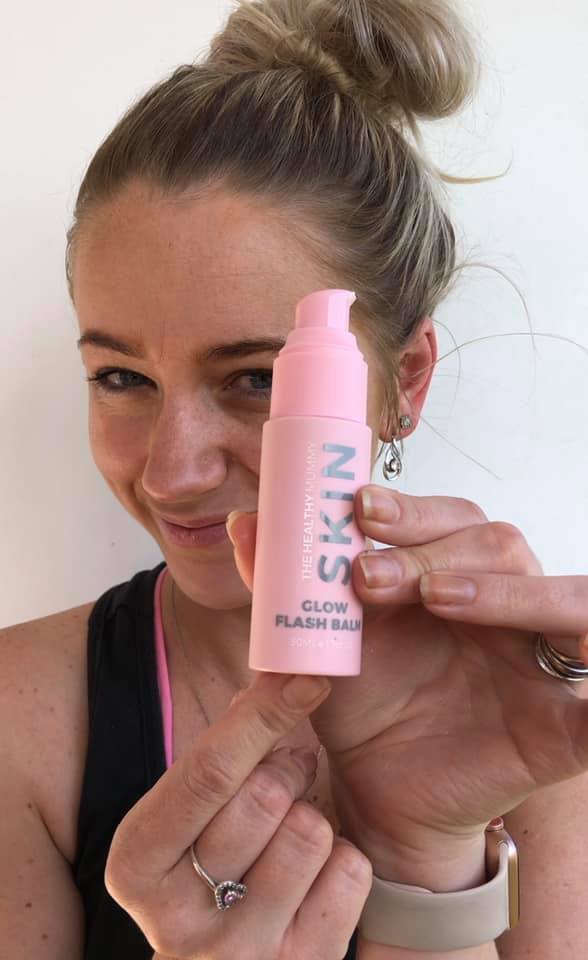 Kate Jacklin loves the Glow Flash and is a big fan of the whole SKIN range!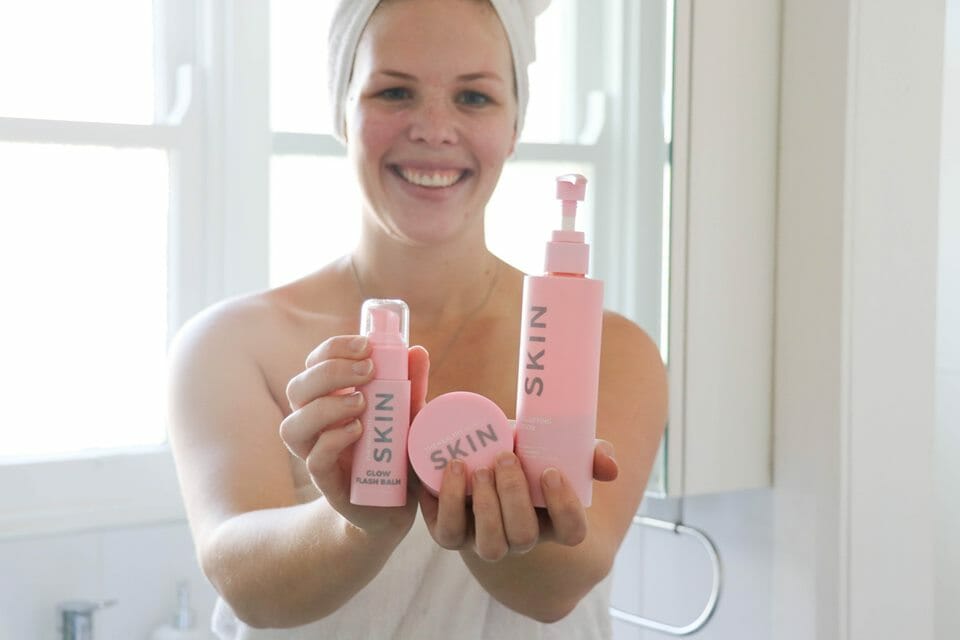 "The Glow Balm is simply AMAZING!" she says. "It honestly leaves your skin glowing! With minimal effort I can leave the house feeling glam."
Get your SKIN Glow Flash Balm here!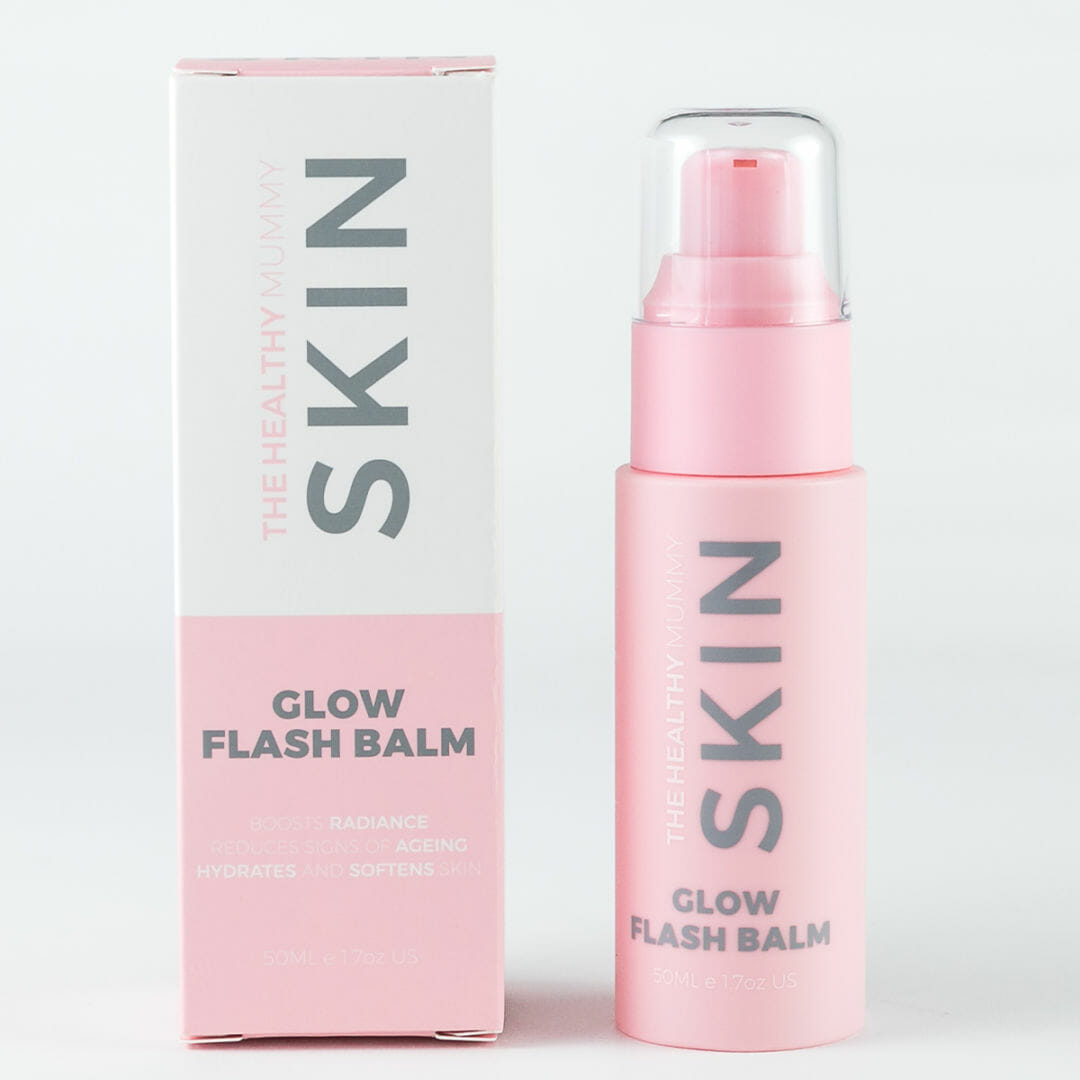 The Glow Flash Balm joins other amazing products in the SKIN Range
Beauty Collagen Powder – a delicious addition to your daily beauty routine – it works to support beauty from the inside out! The powder contains zinc and vitamin C which assists with the maintenance of healthy hair, skin and nails. Beauty Collagen Powder also contains sustainably sourced marine collagen, protein and zinc.
Body Sculpting Lotion – A lightweight lotion that stimulates skin cells and reduces cellulite. When used regularly, the nutritional actives of Artichoke and Avocado work together to help enhance skin firmness and reduce the appearance of stretch marks. These amazing ingredients also moisturise and hydrate your skin.
Australian Pink Clay Mask – Our Australian Pink Clay Mask is AMAZING. The mask has been specifically formulated for Mums and puts the health and vitality back into your skin.