Introducing Breastfeeding PLUS – a new product to support mums and their milk supply
If you are pregnant or a breastfeeding mama, we've got some exciting news for you. The Healthy Mummy is launching a brand new product, called Breastfeeding PLUS specifically for breastfeeding mothers.
Breastfeeding PLUS can assist with energy levels, immune function and support breast milk supply by providing mothers with a boost of vitamins and minerals to aid in recovery post birth. The aim of this product is to focus on mums nourishing their body to feed their baby. 
Breastfeeding is a rewarding, empowering and demanding job. The nutrients and superfoods used in Breastfeeding PLUS help ensure a breastfeeding mother's vitamin and mineral requirements are met. Therefore, boosting nutrients involved in tiredness and immune function – things that mums experience when breastfeeding.
Mums should notice the benefits of breast milk production naturally when these elements are met.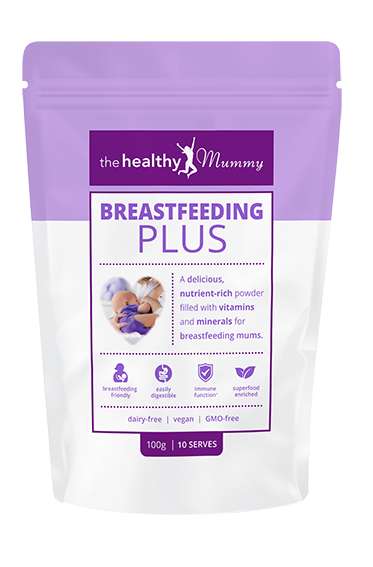 Breastfeeding PLUS – a new product to support mums and their milk supply
The Healthy Mummy's Breastfeeding PLUS can help give new mums a boost of energy (and let's face it, we can all benefit from that) and has been linked to better mental health during the postnatal period.
If you want to prolong your breastfeeding relationship, or boost a low supply, Breastfeeding PLUS can be beneficial.
Easily taken by mixing the powder in water or juice, Breastfeeding Plus is ideal for people who don't like taking tablets. Just keep it with your breakfast or smoothie ingredients so that you remember to take it each day.
Today we've got the lowdown on this fantastic new product, Breastfeeding PLUS, so that you can see if it is right for you.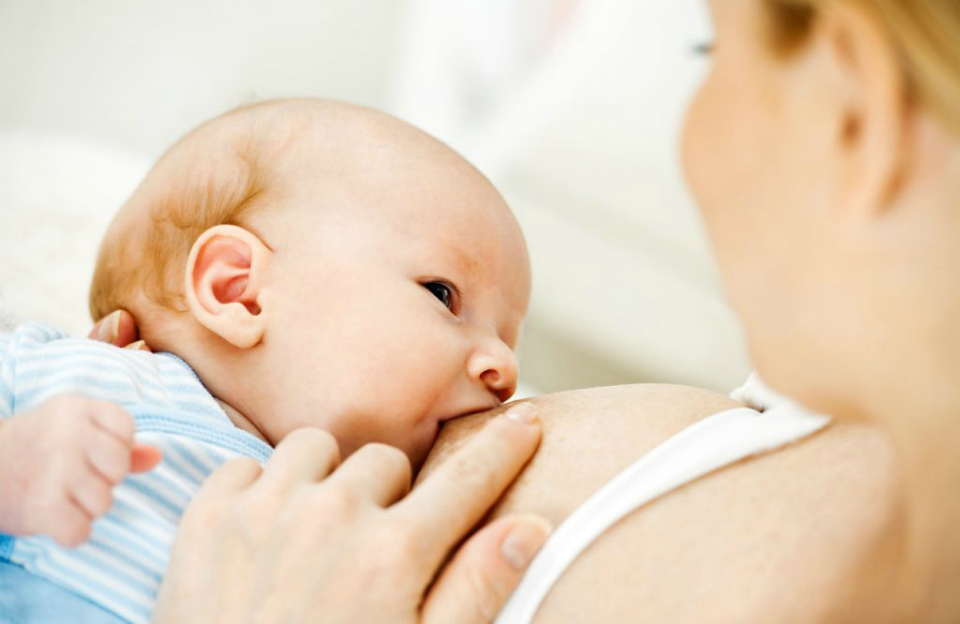 With a combination of 33 energy and milk boost ingredients in a convenient powder mix, Breastfeeding Plus contains: fenugreek, St Marys thistle, flaxseed, fennel, Goats rue, pea protein, Lithothamnion calcareum, spirulina, Vitamin C, Lactobacillus acidophilus and bifidobacterium lactis.
Free from gluten, dairy, and soy, Breastfeeding PLUS is also free of any genetically modified ingredients.
It's so easy to take too. Just add 1 serve (2 teaspoons, or 10 grams) to a glass of water or smoothie once a day.  You can start taking it at just 6 weeks postpartum (avoid during pregnancy due to the blessed thistle and fennel content).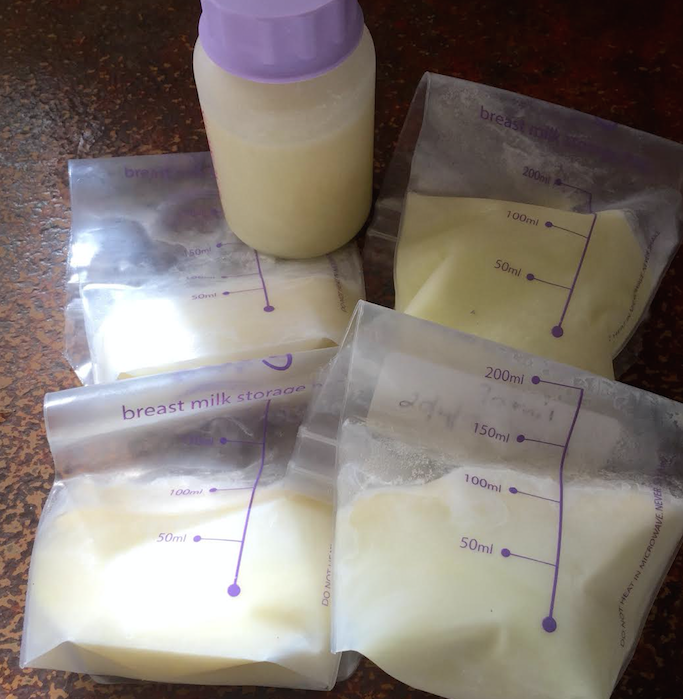 Each baby takes different amounts of milk, but there's no need to adjust the dose. Breastfeeding PLUS will help those with low supply or regular supply. If you experience over-supply or are prone to mastitis, you can try taking a half dose instead.
If you're already taking breastfeeding supplements or vitamins, it is best to show Breastfeeding PLUS to your healthcare provider to check that taking it won't cause any problems. You can take Breastfeeding Plus alongside your Healthy Mummy Smoothies.
As with any product, if you notice changes in your baby when taking Breastfeeding PLUS consult a trusted health care professional for advice.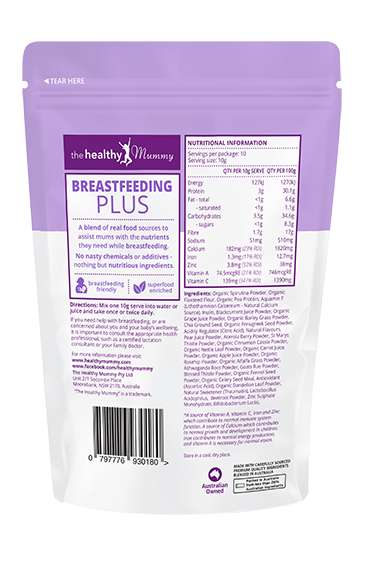 To pre-order our Breastfeeding PLUS, click here.