Jennifer Hawkins receives advice from celebrity pals after revealing her pregnancy woes
Not even celebrities are immune from the dreaded pregnancy sickness, as Aussie model Jennifer Hawkins has revealed she's been suffering with it.
Thankfully, the 35-year-old star received a heap of pregnancy related tips and words of encouragement from her celebrity mates Carrie Bickmore and Megan Gale.
Jennifer Hawkins reveals she's been battling morning sickness and gets pregnancy advice from her Aussie mates
"Today. So happy my all day nausea is finally easing up! #jeanswontbuttonup #herewego," Jen posted on Instagram.
Offering advice on how to fit into her jeans, actress Megan wrote: "You need to do the hair tie on the top button trick."
To which Jen replied: "Ha ha, yes! I have a hair band on these jeans. Next stop maternity jeans."
Meanwhile, The Project star Carrie sympathised with Jen over her pregnancy sickness, as she had suffered from it too when she was pregnant.
"Is the actual worst. just keep your eye on the cute squishy prize at the end," she wrote.
Earlier this month, the Australia's Next Top Model host revealed she and her husband Jake Wall were expecting a little girl.
"I'm sooo happy to share with you some exciting news! Jake and I are expecting a baby girl!!! We can't wait to meet her!" Jen captioned a sweet snap of her and Jake looking at her bump.
"Thank you to our beautiful family and friends for their love and support and, most importantly, to my hubby Jake – I can't wait to see you as a Daddy!"
Jennifer first met Jake in 2003, just months before she went on to win Miss Universe beauty pageant, and the couple tied the knot in June 2013 in Bali.
Feel better, Jen!
Carrie Bickmore shares her pregnancy woes – and mums everywhere can relate!
Carrie Bickmore shares her parenting struggles: 'I'm worried I may be getting postnatal depression'
13 celebrity mums get REAL about giving birth – can you relate to any of them?
The Healthy Mummy Pregnancy Smoothie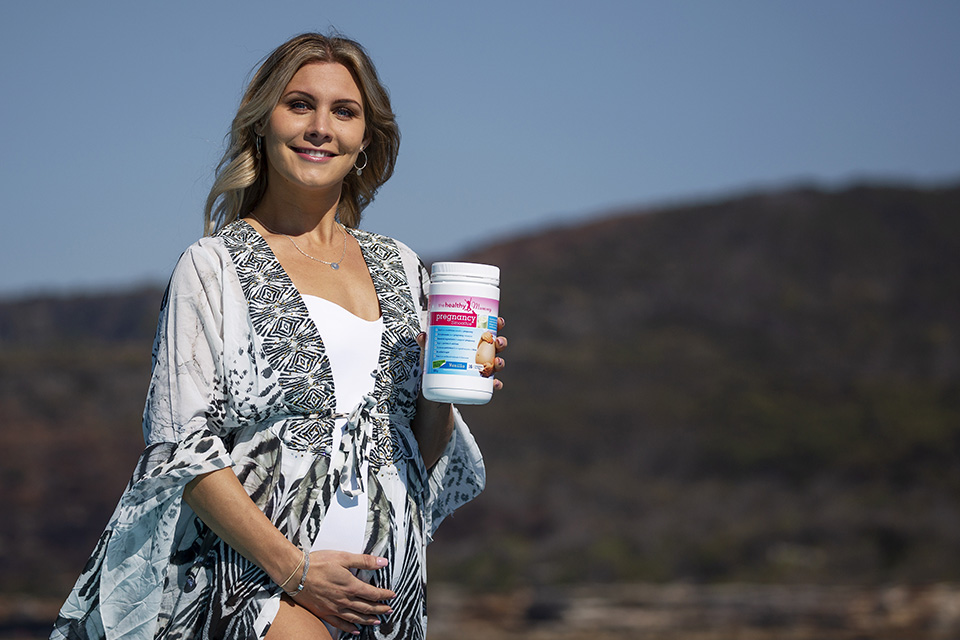 The Healthy Mummy Pregnancy Smoothie is designed to complement, not replace, your prenatal vitamin intake. Our nutritionists ensured that the vitamins and minerals in the smoothie are at a low level so there is no risk of doubling up on any pregnancy vitamins.
It is ideal as a high-protein, high-calcium snack in pregnancy. You can download the Pregnancy Smoothie Label here.
To purchase yours, click here.
*Please note that The Healthy Mummy Pregnancy range promotes healthy weight gain in pregnancy*