Jennifer Hawkins shares why she was 'so scared' to be pregnant again
Jennifer Hawkins has spoken of her miscarriage in 2018 and why she was "scared" when she fell pregnant again this year.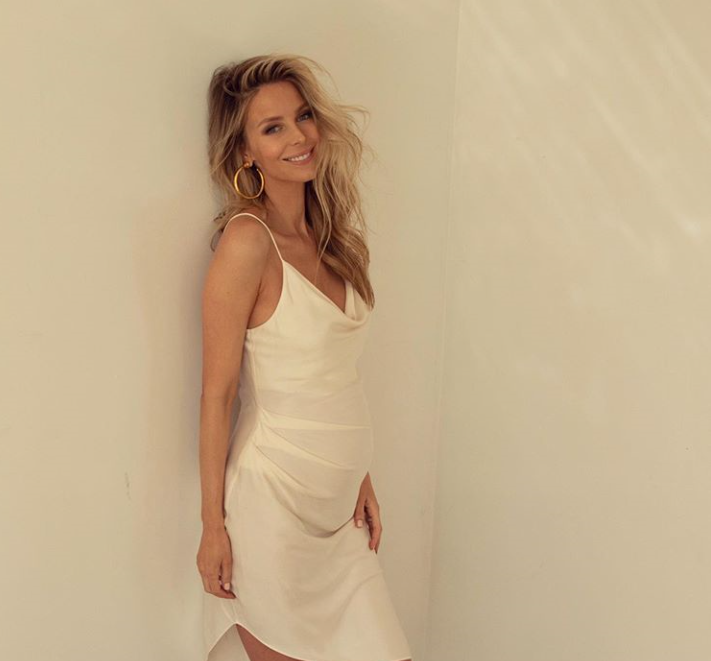 Jennifer Hawkins shares why she was 'so scared' to be pregnant again
"Last year was such a tough year for Jake and me. It was the toughest year of our lives," Jennifer shared in a recent interview with Stellar.
"I felt like I almost broke and, in fact, it's still really raw. But Jake was amazing. He let me sit with the pain, feel it and not be OK."
She added, "I had so many years of planning, but the one thing I so dearly wanted couldn't be planned. Everything crumbled. With women, we want everything to be OK, but sometimes it's just not."
"As a woman and a type A personality, I'm used to planning everything. I think this will happen, then this will happen. It seemed like a lifetime as month after month people constantly asked us when we were going to have a baby."
After falling pregnant last year, it was at her first scan that she found out she had suffered a miscarriage.
Jennifer then discovered she had stage 4 endometriosis, the most severe stage.
In May Jennifer announced on Instagram that she was pregnant again.
"I'm sooo happy to share with you some exciting news! Jake and I are expecting a baby girl!!! We can't wait to meet her!"
View this post on Instagram
Gushing about her latest pregnancy Jen said, "I feel so excited and so grateful just to be pregnant and feeling the kicks," she said.
"When we went to see the heartbeat scan for our little girl, it was the most incredible, overwhelming feeling because prior to that we were so scared."
"Just to see a bump is like no other feeling when you've wanted it for so long. I don't care if I put on weight or get stretch marks; the only thing I can think about is her being healthy."
View this post on Instagram
Read more – Jennifer Hawkins receives advice from celebrity pals after revealing her pregnancy woes
Healthy Mummy Pregnancy smoothie