Kate Has Lost 9kg and Feels Fantastic
Here you can see my latest pregnancy weight loss photo. I have achieved this through the Healthy Mummy Smoothie range and the 28 day plan.
I am over the moon that I have lost 9kg on these two plans. I have a few more I would like to lose, but I feel great and am so happy.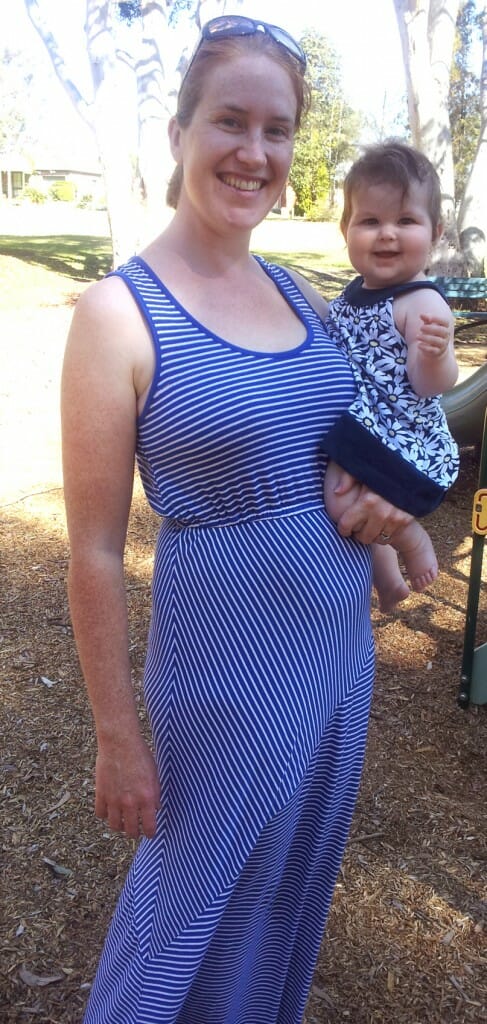 After my 2nd babe I had put on a lot of weight. This was due to eating too much sugar. A few months later my Dad passed away and then my little one was diagnosed with a rare form of epilepsy.  She was having seizures at the age of 5 months.
I was exhausted and stressed beyond belief. I was feeding every hour, through the day and night. To get through I ate when and whatever I could to survive. This meant energy dense foods.
A bit down the track I went to the park with the kids and I was exhausted from just running and playing. Being only 32, I felt awful! I looked at myself in my undies in the mirror and was horrified. I felt so sad that I had let myself get like this.
I had to do something, just for myself. I had to lift myself back up. So the next week I ordered the 28 day plan and my Healthy Mummy Smoothies. I prepared all the shopping lists and we were ready to embark.
Finally my start date arrived and I was nervous but it was easy. The food was delicious and super easy to prepare and cook. I lost 5 kg in just the first few week simply by following the 28 day plan, drinking the smoothies and focusing on healthy snacks.
I love looking in the mirror more now as I feel fantastic, full of energy and of course 9kg lighter. The best bit is I am in my pre 1st baby jeans which was 3.5 years ago!!!
Thank you so much,
Kate Inglish xoxoxox
To see more amazing weight loss stories using the Healthy Mummy Range have a look here.