Reviews! Kids are loving the NEW Healthy Kids Strawberry Smoothie
The Healthy Kids STRAWBERRY Smoothie has been specially made as a healthy snack for kids and is ideal if you have fussy eaters or want to ensure your children have a DELICIOUS, nutritious and HEALTHY smoothie snack.
It also has a 4.5 Health Star Rating when made with skimmed milk and contains NO added sugars.
We got in touch with 7 Healthy Mummies and their kids to test the smoothie and give their honest opinion.
Keep scrolling on ways to incorporate the smoothie into your kids diet!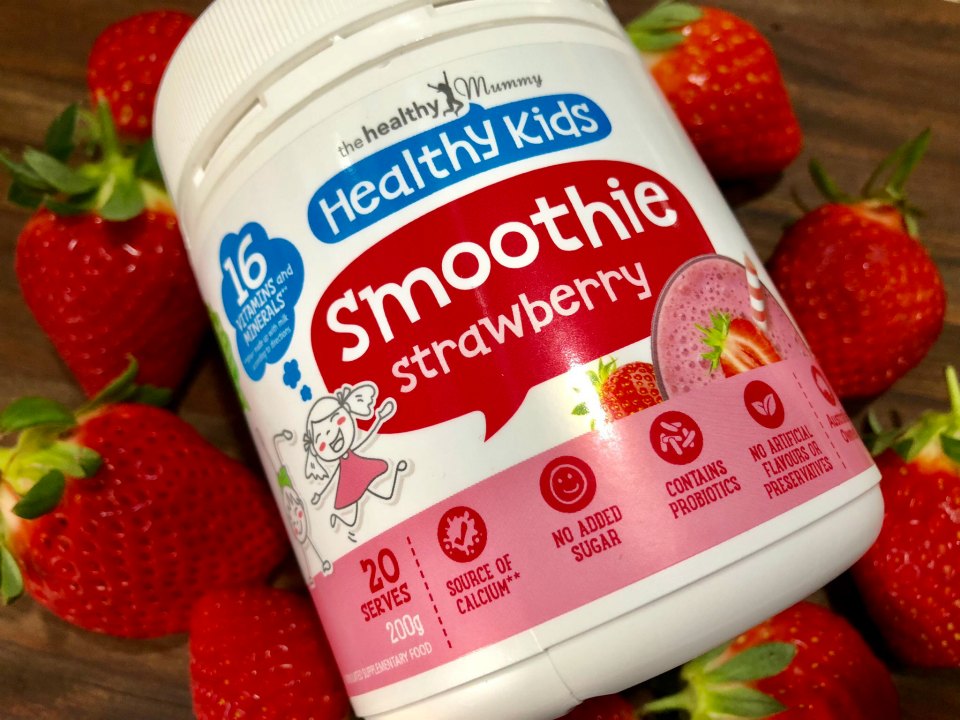 7 reviews of the Healthy Kids Strawberry Smoothie
Rae Willingham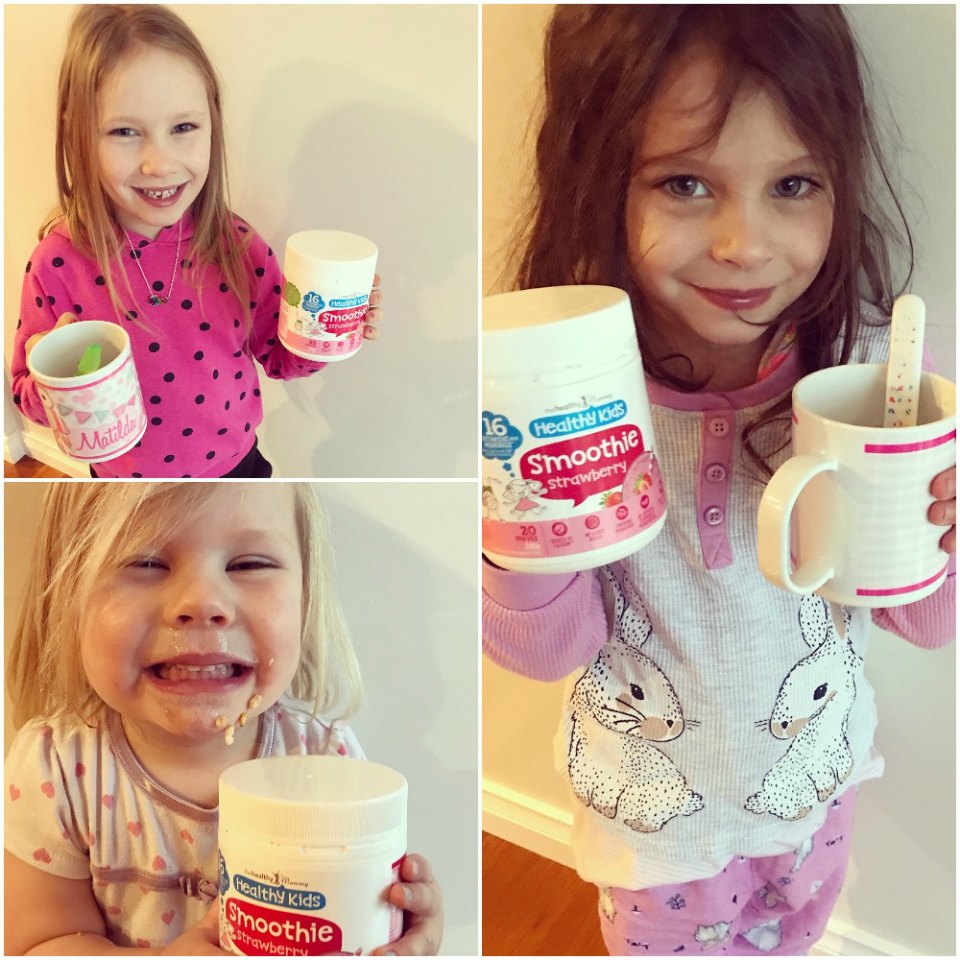 Rae says the Healthy Kids Smoothie is a breakfast of champions to start the day for her small tribal members.
"The girls are battling a winter cold and I am determined to pump as many vitamins & minerals into them as I can," she says.
The Healthy Mummy Kids smoothie range makes that job easy for Rae.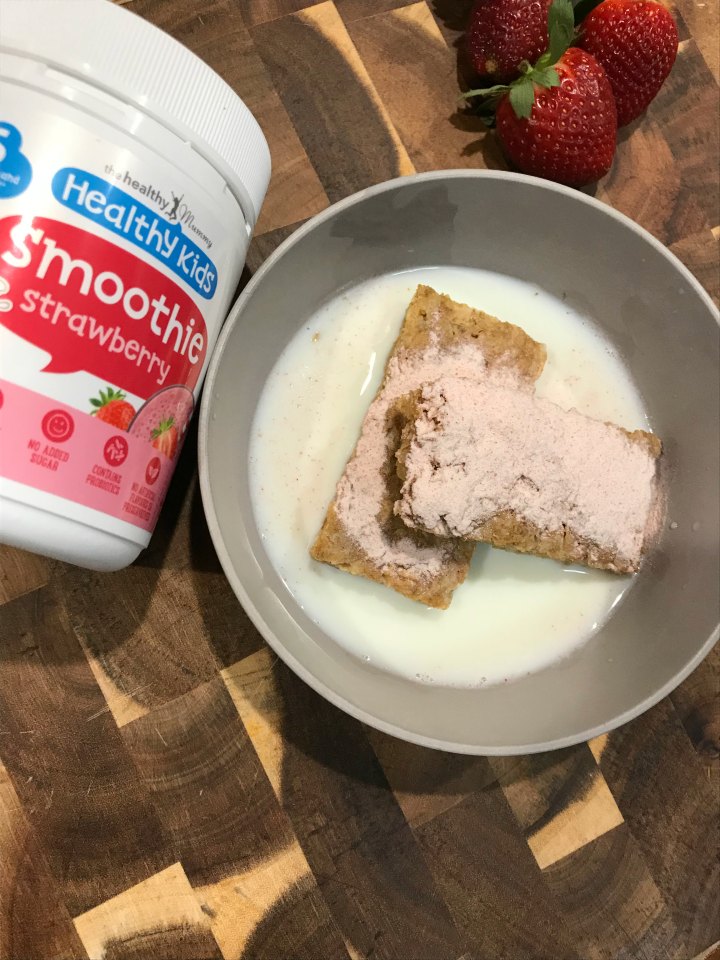 She says it's delicious AND it contains 16 vitamins and minerals including good ol' Vitamin C and it also boosts a healthy serve of probiotics too.
"Ain't nothing but winners at my house!"
Eleanor Hannah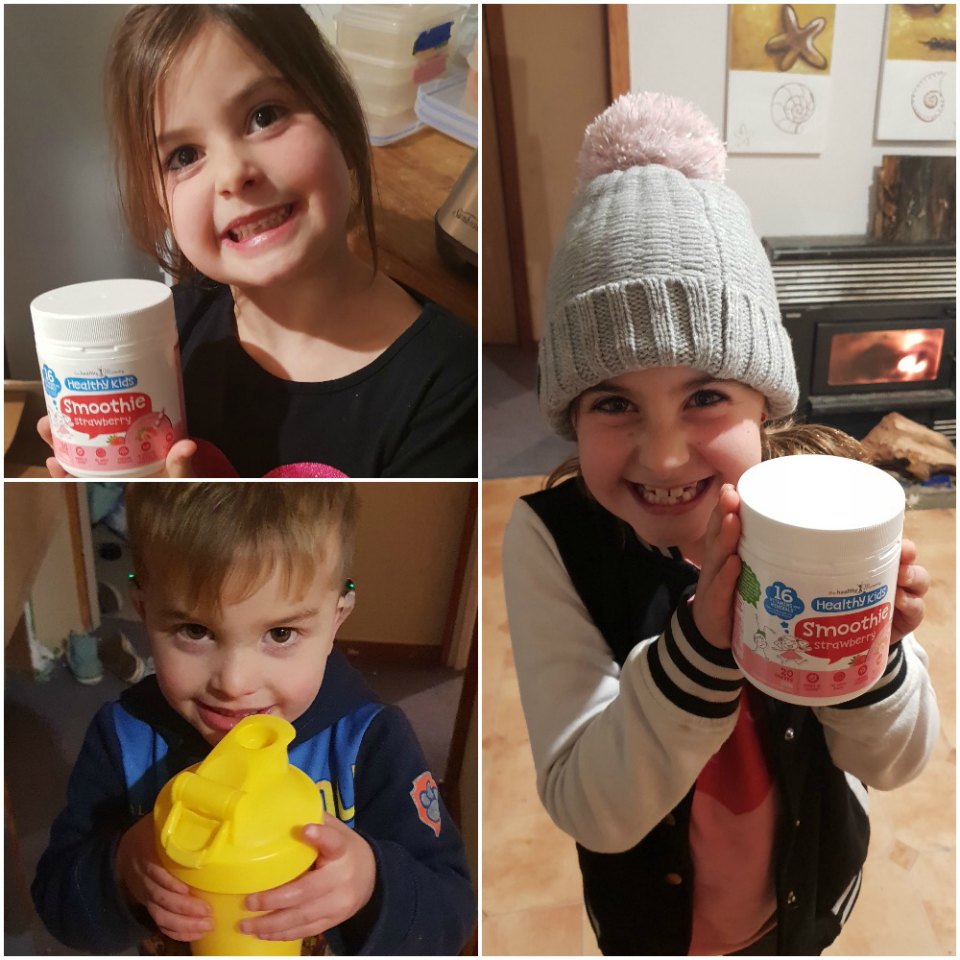 Eleanor has 4 kids and they love their Healthy Mummy Kids Smoothies! "They are a regular morning ritual before school in our house and give my kids a great start to each day!" she says.
The kids thoughts:
Cassandra 8 years old, says "Oooo it tastes like a strawberry milkshake."
Layla 6 years old, said, "This is better than banana!"
Ryan 3 years old, says, "mmmmmmmmm yummy strawberry".
Eleanor says, "Ryan is a fussy eater most days and I find it hard getting all the nutrition needed into his day. After kindy he loves his Healthy Kids Smoothie in his shaker and loves shaking it up himself and I love knowing that hes getting lots of goodies without him knowing!"
Naomi 13 years old, says, "This is the best favour out of all of them!"
Safe to say a hit all round!
Cat Christ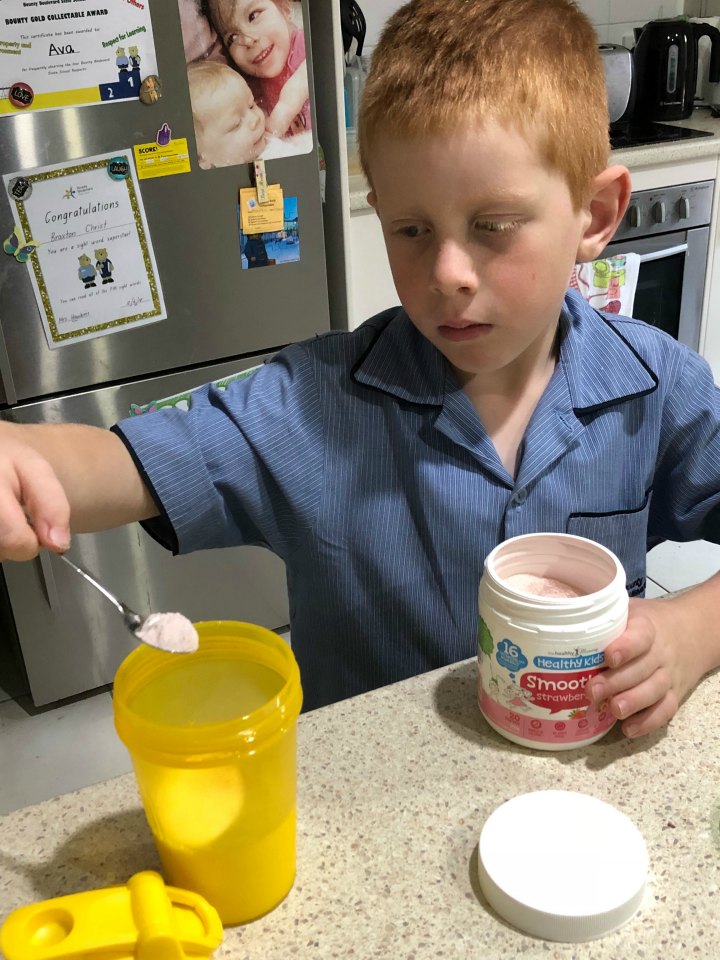 Cat's 6 year old son, Brax has never liked milk drinks and Cat says he will only ever consume the 'little pink milks' from shop but the sugar content on them is terrible!
Braxton says "I like the strawberry smoothie because I can make it myself when I am starving after school and it tastes like strawberries".
Cassie McKay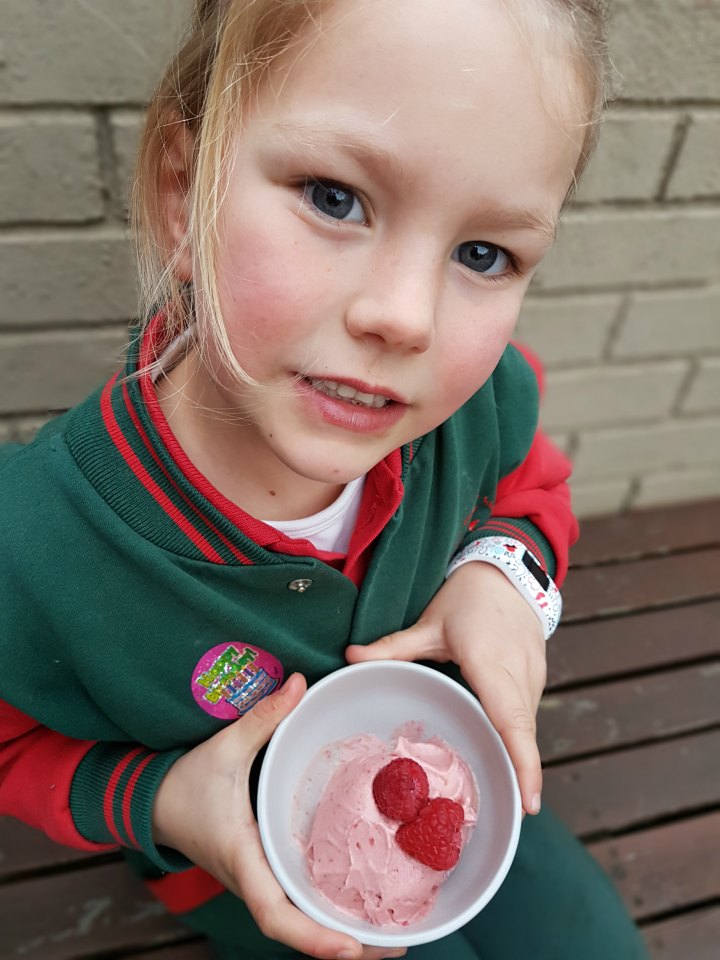 Cassie said, "My daughter is always asking for something "special" after school. She usually wants ice cream (yes, even in winter) so I decided to make some strawberry "nice cream" for her instead."  another delicious strawberry ice cream recipe!
Cassie made this by adding some frozen fruits (banana, mango and raspberries) into her food processor with a dash of milk and a serve of the Kids Strawberry Smoothie powder.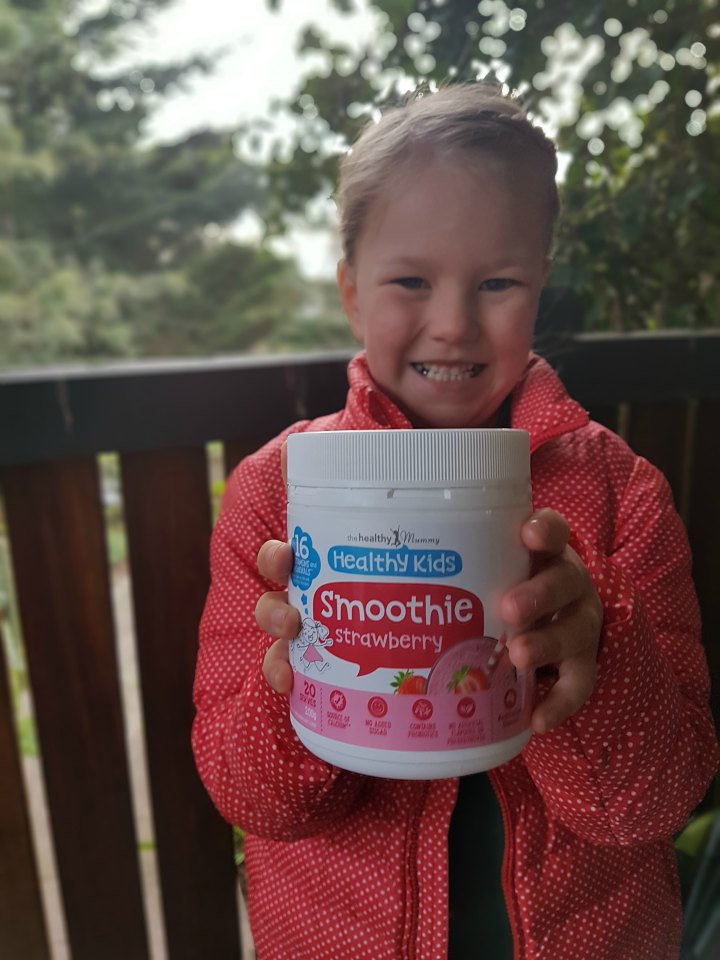 "She is pretty fussy and usually on to me straight away when I try to give her something healthy to eat… but this was demolished in only a few minutes with a request for some more!" Cassie said.
Jessica Magill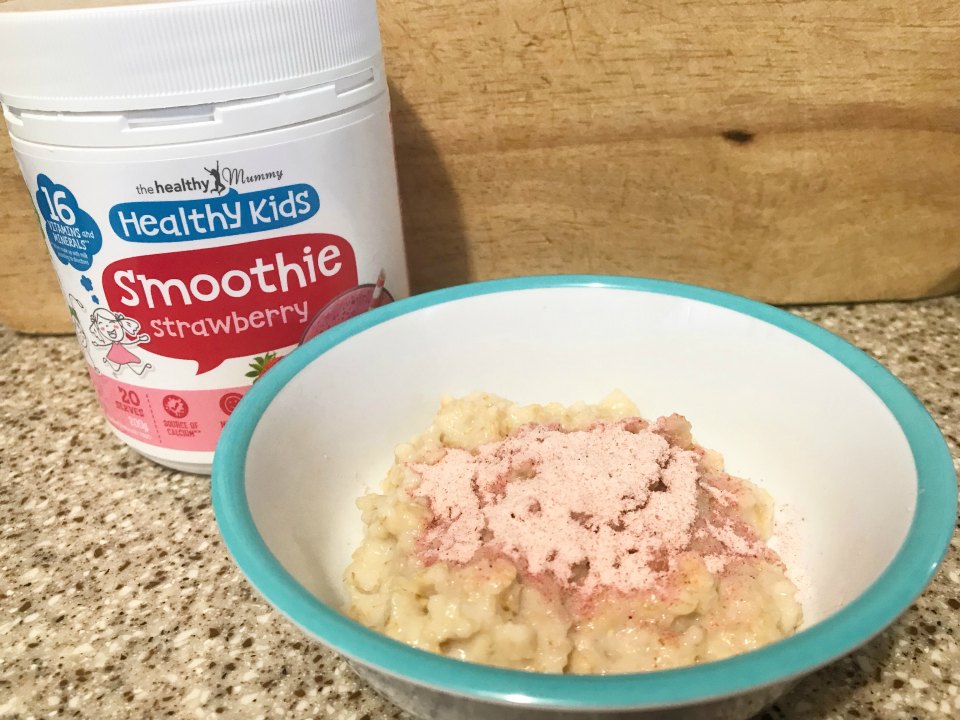 Jessica's 2 year old daughter was so excited that her breakfast was pink and her 4 year old son also said the oats with strawberry mix sprinkled on top was delicious!!
"I love that I can add the smoothie mix full of vitamins and no added sugar to make it yummier, instead of adding sugar or honey with no real benefits!" Jessica says of the kids smoothie mix.
A nice change from a hot chocolate, Jessica made 'hot strawberries' and it went down well after dinner for dessert.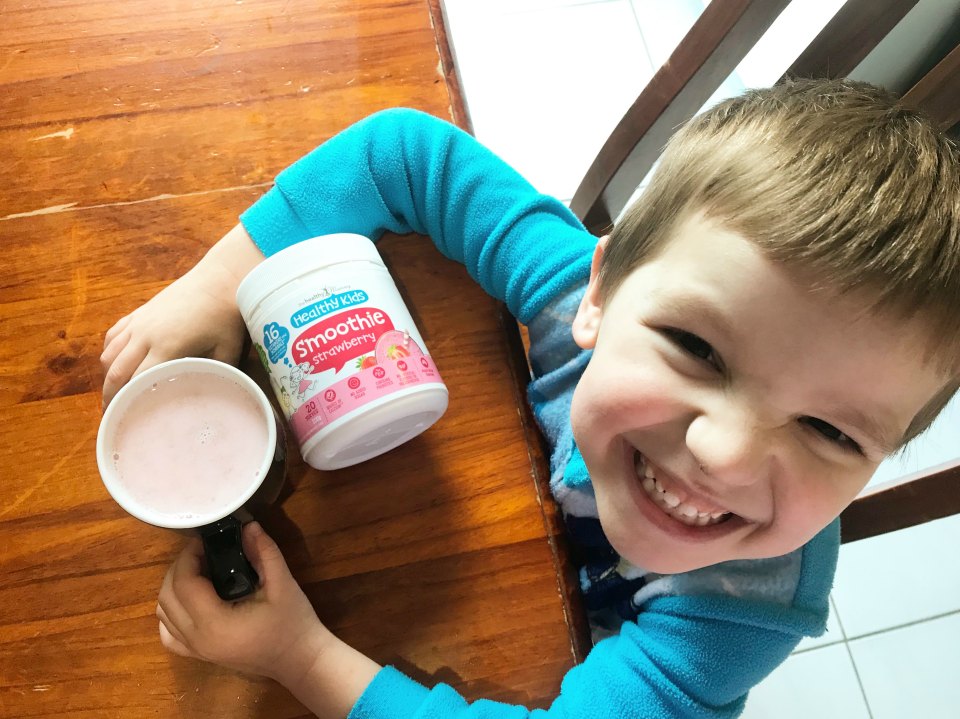 Also great for when your little one hasn't much of an appetite. Jessica says, "My little miss is sick with a sore throat and literally hasn't eaten in 2 days! The only thing I can get her to drink is milk, so we added some strawberry smoothie mix and at least I know I got some vitamins in to her today!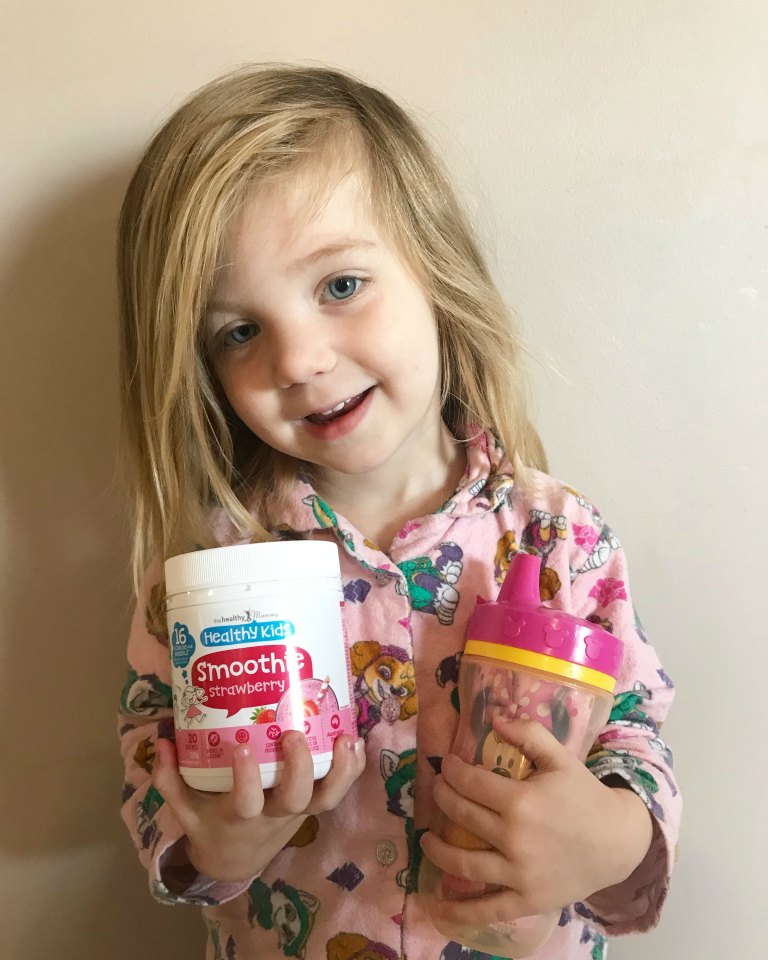 Perfect for lunch boxes or an after school treat, Jessica and her kids whipped up some wholemeal choc chip muffins and swapped the choc chips for sultanas and added in a scoop of smoothie mix and the kids loved them!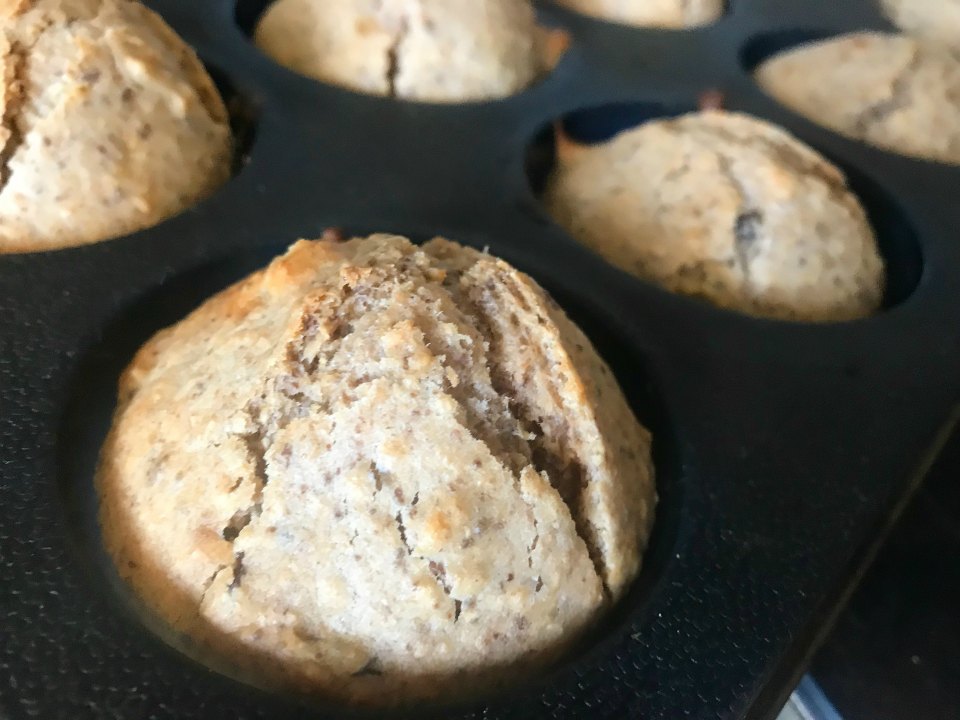 Samara Syed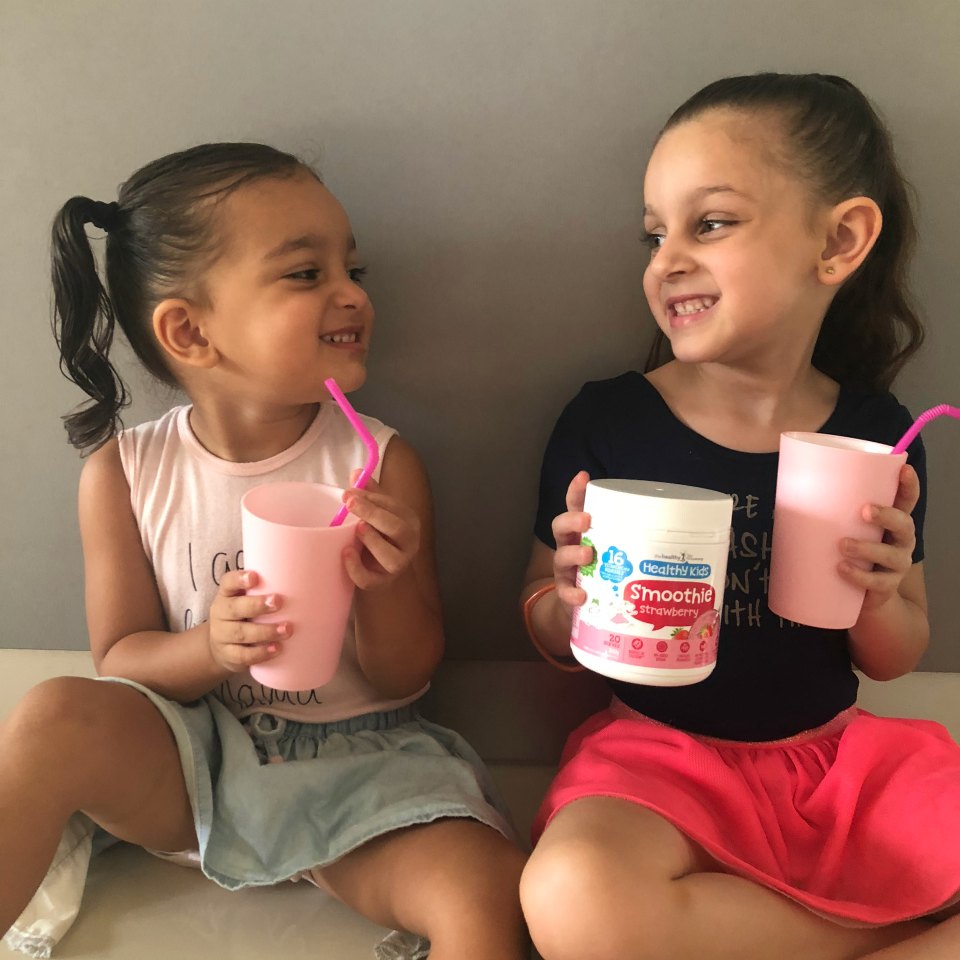 Samara's girls love having the strawberry up and go drinks but they are filled with sugar and she doesn't like having them in the house, so The Healthy Kids Strawberry smoothie mix came at the perfect time!
"It's jam packed full of goodness for growing kids and I don't feel bad giving them more when they ask! And just between you and I, it's absolutely DELICIOUS!" Samara said.
"Mummy this is the best strawberry milkshake EVER" Amaya, 5 years old told Samara.
Complete silence as she finishes the entire glass of milk, "Can I have more please mumma," Liyaana, 2.5 years old said.
Chloe Cox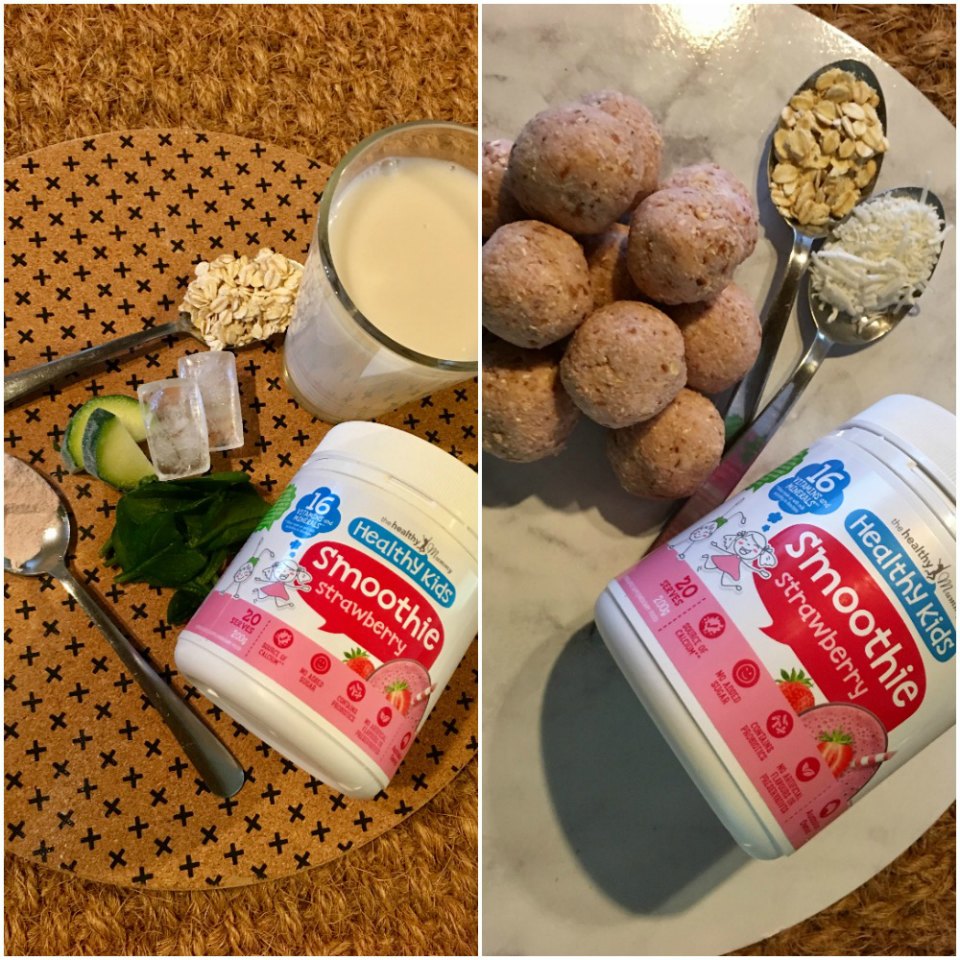 Chloe said her son, Maison, 2 years old is OBSESSED with the new kids strawberry smoothie mix!
"It's the bestest & soooo yummy in his words," Chloe said.
Chloe said not only has he been loving it in his milk in the morning, she also adds it to some lunch box friendly snacks such as Berry Bliss Balls (a Challenge hub recipe) and this has been a huge hit!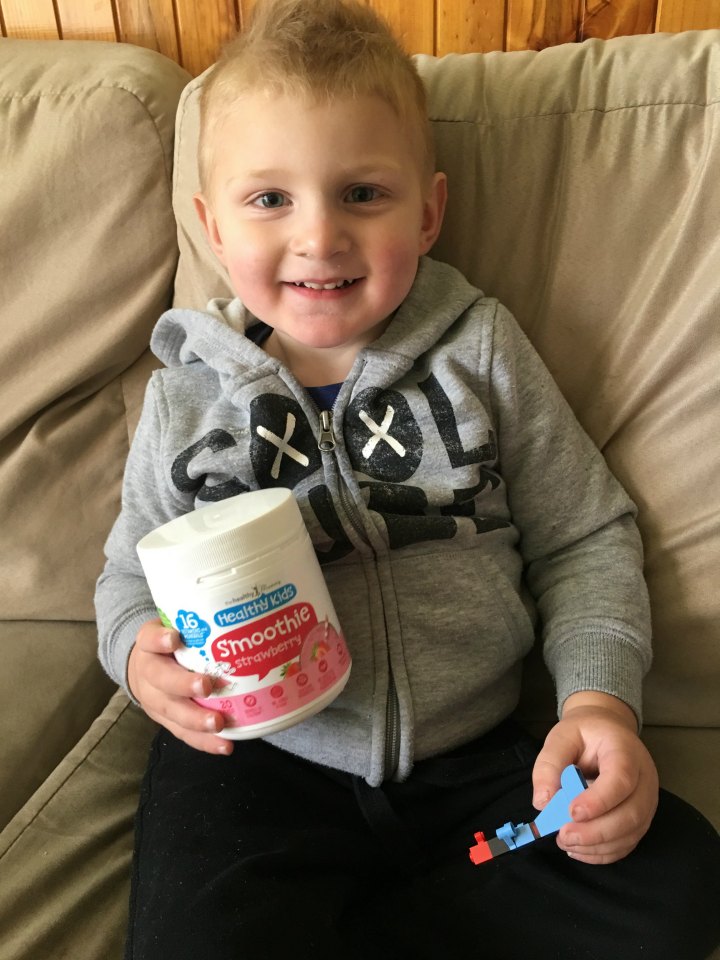 "As a mum of fussy eaters being able to sneak any extra nutrients into my toddlers diet is a huge bonus! I add in some frozen zucchini, baby spinach and oats to his smoothie, he gulps it down and I'm happy knowing that before we have even left the house he has had some greens as well as the 16 vitamins & minerals in the smoothie mix itself." Chloe added.
Purchase yours here!
If these reviews aren't enough, see all the information about the smoothies below.
The smoothies are a nutritious snack that has been specifically made for kids, rich in carbohydrates and protein. It also contains probiotics for a healthy tummy.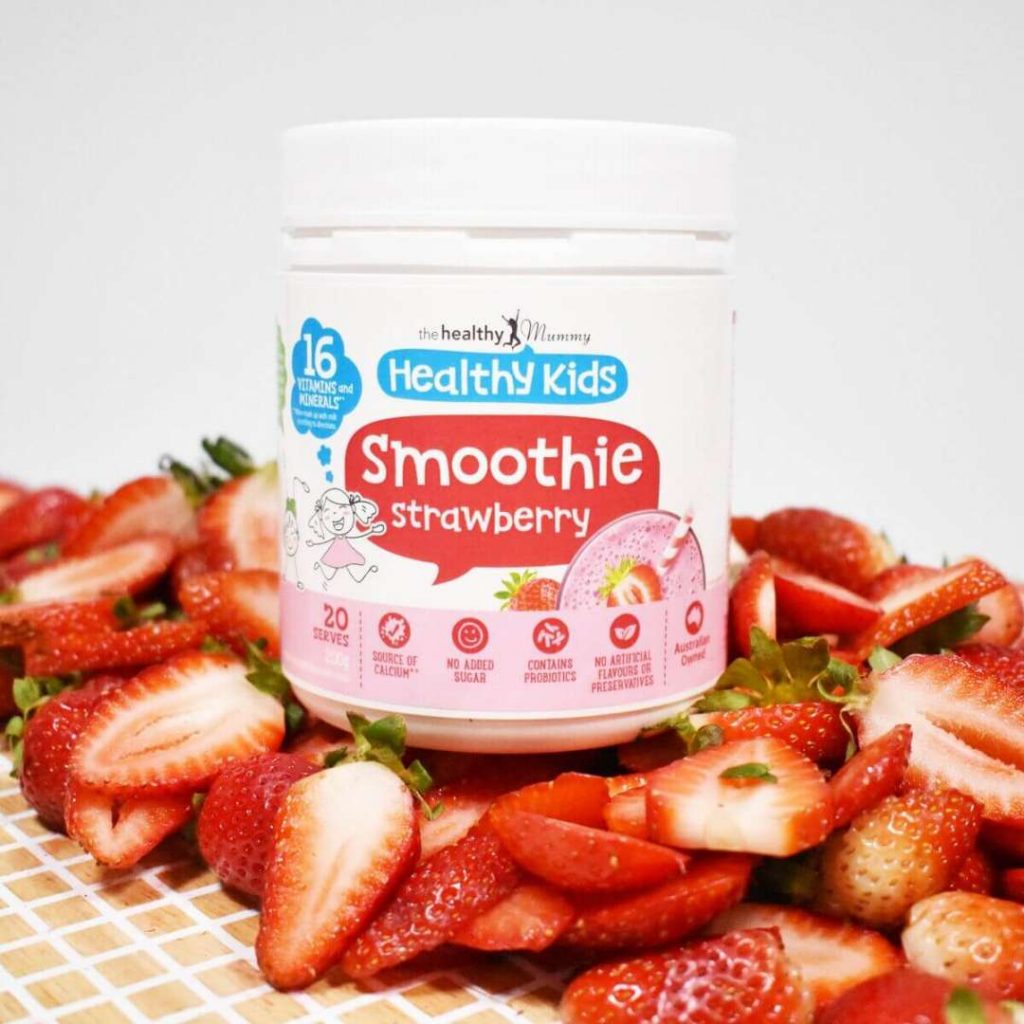 It ALSO contains a MASSIVE 50 per cent of a child's calcium needs (when combined with skim milk).
The sugar content in The Healthy Kids STRAWBERRY Smoothie is from NATURAL sugars from the lactose in the milk and is FREE from added sugars. WHO recommend aiming for 5% added sugars in the diet and this product provides NO added sugar.
What you need to know about the Healthy Kids Strawberry Smoothie 
It is a nutritious snack made for kids

Rich in carbohydrates and protein

Contains probiotics needed for a healthy gut

Contains 16 vitamins and minerals

Provides children with a MASSIVE 50% of their daily Calcium needs (when combined with milk) 

NO artificial colours, sweeteners, flavours, preservatives or MSG in the product

NO added sugar
Fructose-free