I began using the healthy mummy smoothies first then after that I purchased the 28 Diet & Exercise plan book.
As a mum to 7 children none of who is in high school, I don't have much much time to make food so the 28 day plan recipes and healthy mummy smoothies are ideal as they are very filling AND easy to make – perfect for a busy mum.
At the beginning, I began on the healthy mummy weight loss program because I was breastfeeding and wanted something safe but even now that I have stopped breastfeeding I'm still hooked on it as I still have a lot of weight to lose and it is a healthy and safe way to lose way – and it works – so far I have lost 22kg.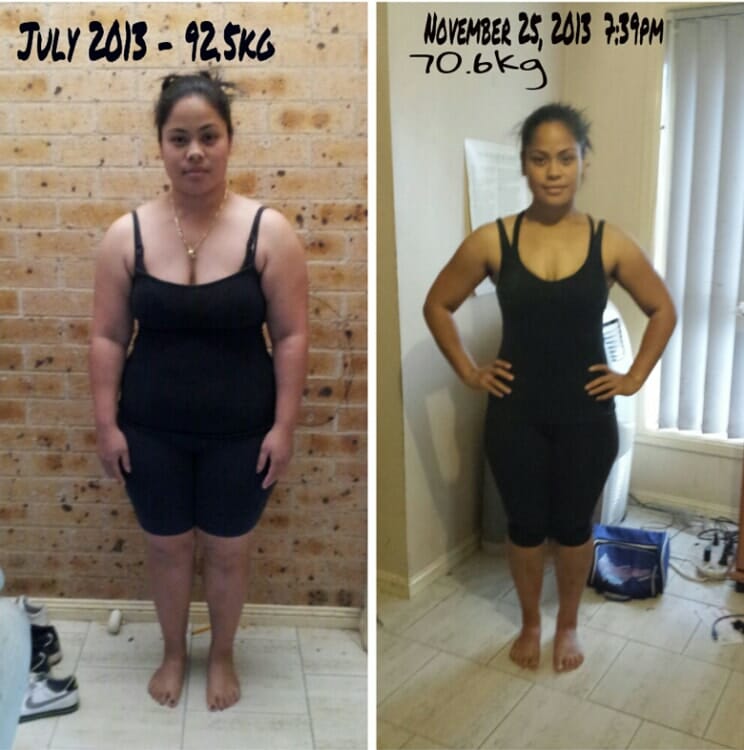 The plan is very realistic and something I can see making it a lifetime change and slowly get my family eating the same. I don't feel like I'm missing out on anything I LOVE LOVE LOVE all the healthy version of "naughty" foods like chocolate cake & brownies.
There are lots of different recipes on the website too. So much variety. I can go on and on about it but at the end of the day losing weight all depends on how much you want it. I suffer from depression so losing weight is crucial for me AND my family and this plan makes it easy.
You don't feel lost and overwhelmed of how to start. We all know losing weight is 80% diet & 20% exercise. Exercise was the easy part for me as Ive always been into sports but after having kids I don't have time for it so gym has replaced that but as far as eating… that was the hard part but now made easy thanks to you guys
So glad I came across this.
Thank you!
Lavinia Epati
Special Offer & 10% Discount
If you are ready to lose weight then The Healthy Mummy plans offer a healthy and safe exercise and diet routine that are safe if you are breastfeeding and you can use code LOYALTY for a 10% DISCOUNT at the checkout