MIRACULOUS Mum Born With Spina Bifida DEFIES ALL ODDS To Walk
When you are born with Spina Bifida and are told you may never walk it's earth shattering. But having undergone 5 leg and foot reconstructions; have no feeling in one leg; and a brain tumour – being able to not only walk but run, is nothing short of MIRACULOUS.
Nikita Baxter's personal struggle to improve her fitness and lose weight, will not only have you reaching for the tissue box, but her INSPIRING story of strength and determination will blow you mind!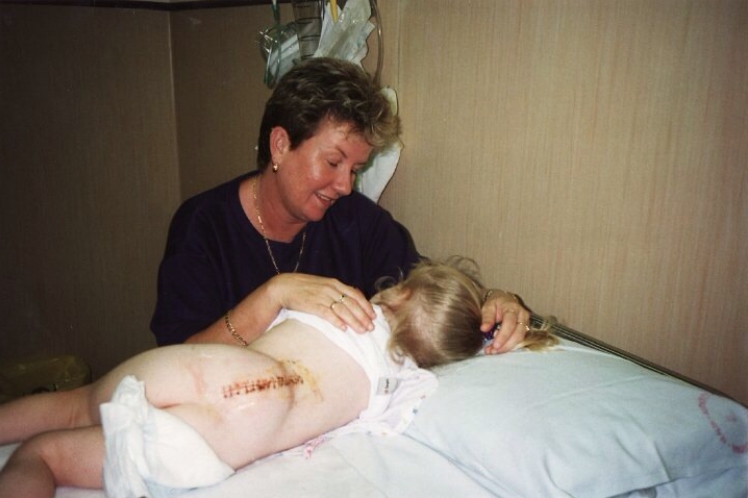 Here is Nikita's story:
My name is Nikita Baxter! I live in Central Queensland with my amazing husband Mick and our beautiful little boy Darcy, who is 7 months old.
Born with Spina Bifida
When I was born my parents were greeted with some life changing surprises! I'm one of 4 children, the baby and I was born with Spina Bifida. This lead to an array of medical issues too.
My tumour is very large, currently measuring 13cm deep into my spinal cord.  Due to its size and depth, it's unable to be removed without losing the function of the lower half of my body.
I have had multiple spinal surgeries which began when I was  just 2 weeks old. I've travelled to Brisbane (8 hours away) every 6 weeks for 16 years. I was then allowed to rest and have my checkups yearly. Currently we are back to 6 monthly check ups.
No feeling in leg
Since birth I have been unable to feel my left leg from my knee down. I also suffered with club foot. This alone has created endless battles along with many accomplishments too.
I have had five left leg and foot reconstructions since the age of 9 to try an help the problem. I have ended up with plates and screws in my leg and each of my toes pinned and fused. I've got very little movement in my left ankle and can't move my left toes.  However I am working hard every day to chance this.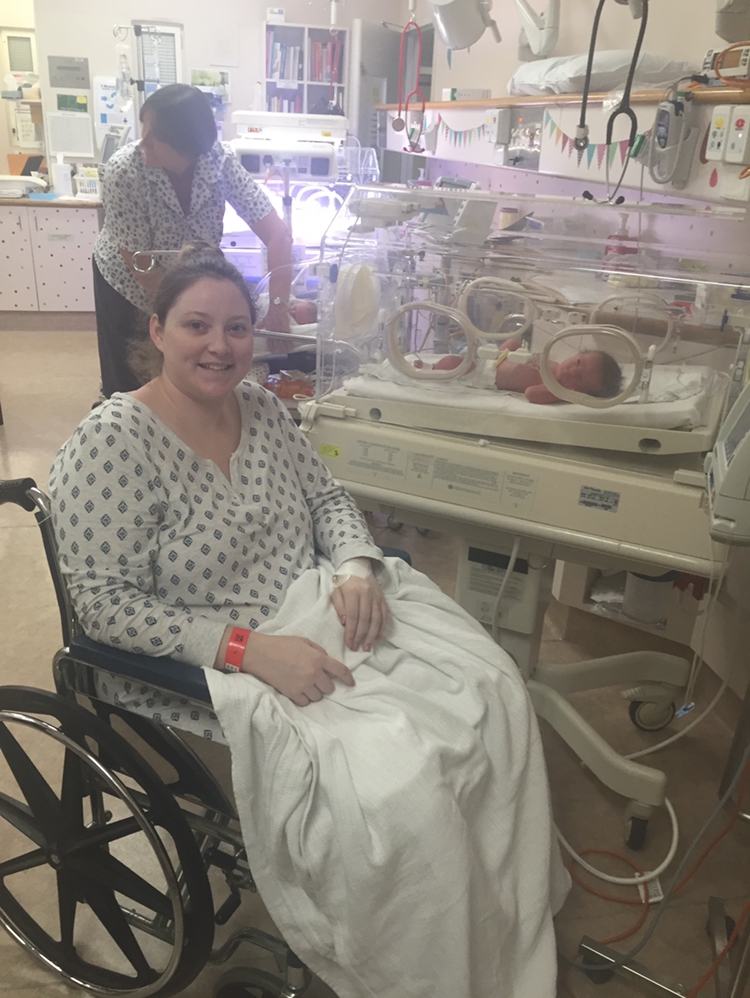 Defying the odds by walking
My parents worked extremely hard when I was younger and managed to teach me to walk despite being unable to feel my left limb. I was warned that I would spend my life in a wheelchair but I have FOUGHT that diagnosis and I can now walk – with SO MUCH PRIDE.
I still spend some of time in my wheelchair, but I get so much satisfaction from proving my doctors wrong and living the majority of my life without its assistance.
Discovering a brain tumour
At the age of 15, a routine MRI found a second tumour.  This time growing on my brain stem. Fortunately it has not affected me too much yet, despite it's growth. It continues to be monitored and I'm hoping a time will come for it to be removed.
Our miracle son and what triggered a life changing decision
My whole life I have played the 'I'm disabled' card to avoid exercise. More so after spending 2 years on fertility medication to help conceive our miracle son Darcy.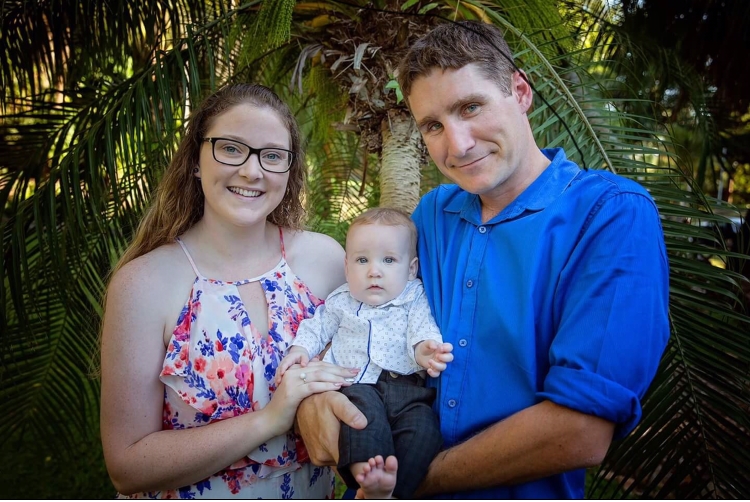 After his dramatic early entrance to this world I decided it was okay to have a big mum belly, after all I had a cesarian.
It wasn't until Darcy was 3 months old (September 2016) that a specialist advised me that the extra weight I had gained during pregnancy was causing my spinal cord to split.  This left my new little family with some tough choices. Have the surgery and risk losing control of my bowel and bladder at the age o 21, or try my hardest to change my lifestyle and see if weight loss would reduce the strain on my back.
I'll update the outcome to my choice on Feb 14 after I see my specialist, but if can guess – I chose to change my life myself.
Further motivation to lose weight
With my scales tipping 105kgs I would cringe when I weighed myself and hated my reflection. I also hated my plus size clothes, and I hated how exhausted I was just hanging the washing out.
Discovering The Healthy Mummy program
A friend of mine had incredible success using The Healthy Mummy program so I decided to take the plunge and order a Healthy Mummy smoothie!  I wanted to be a healthy, happy and confident mum for my little boy and wife for my husband. I haven't looked back!
I am to exercise five days out of every week. Whether that be a walk, PT session or fitness class – anything to achieve my 30min.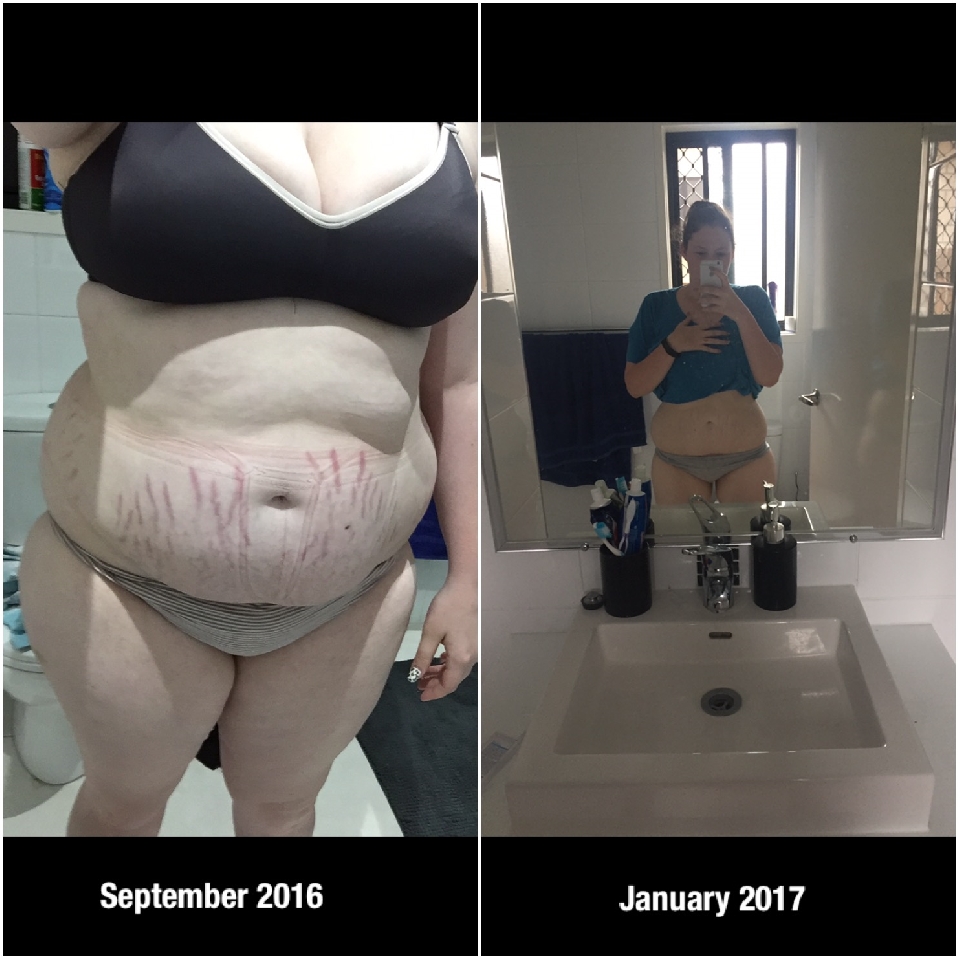 Weight loss and fitness results
I have lost 15kg* and over 45cm from my body and I've finally been able to run 1.2kms. Last week I just ran down a mountain for the first time in my life in a record time of 9min 17sec!
This is a HUGE goal I have been working towards since September.
Running feels more to me like hopping on one leg because I can only feel one leg. It's challenging and it takes considerable amounts of concentration, BUT I can do it. After all, I have no idea what it would feel like to do it with 2 fully functioning legs.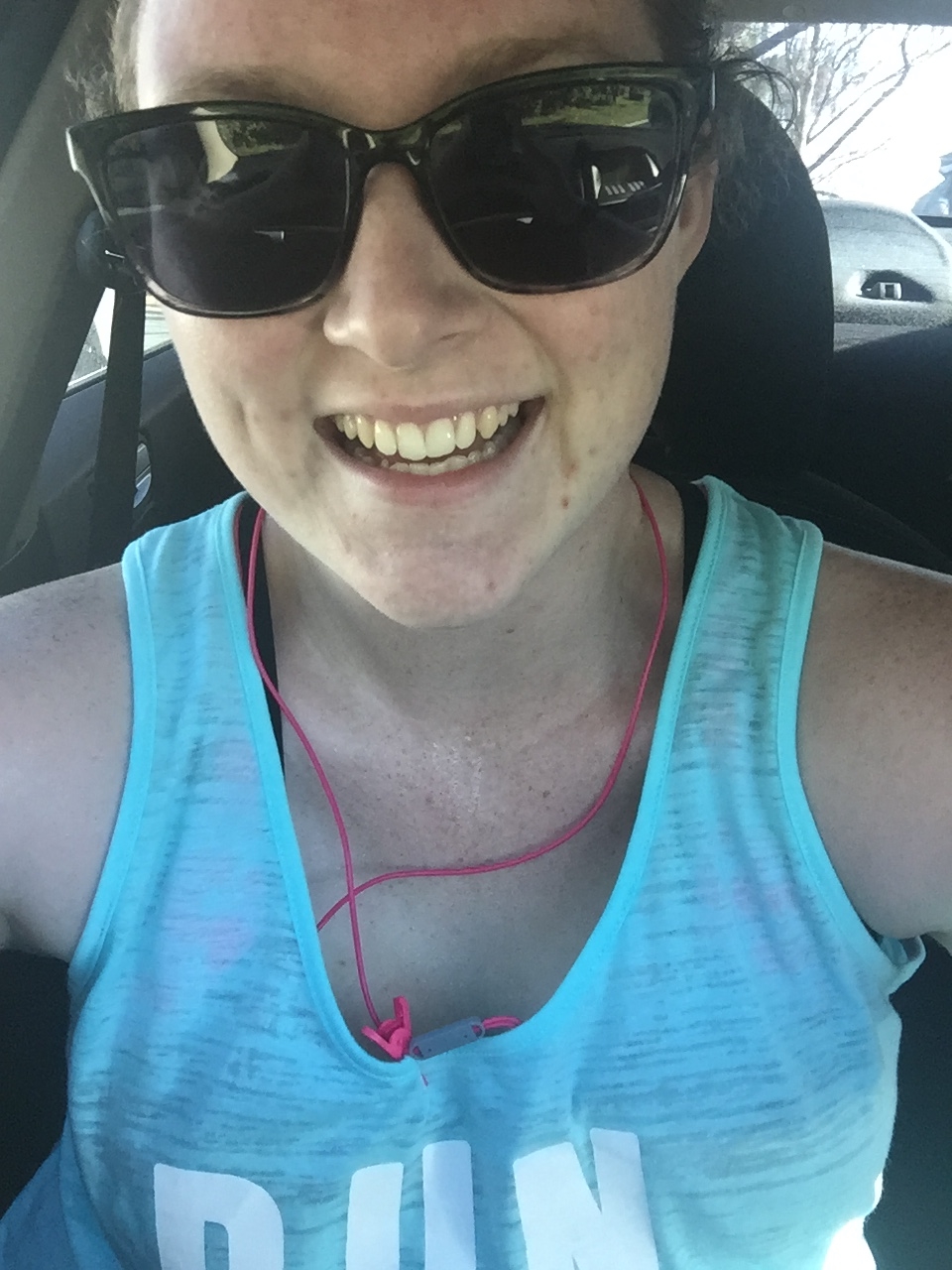 How I have achieved my weight loss
I have achieved my results by replacing breakfast with a Healthy Mummy smoothie each day and following The Healthy Mummy free recipe's and eBook recipes for all other meals.
2017 Goals
On January 1st 2017 I set myself a new set of goals! My goals for this year is to lose another 15kg which will mean that I will reach my ultimate goal weight.  I also want to learn to run and be able to do push-ups on my toes!
How my life has changed
The Healthy Mummy has changed my life and my families lives forever! I feel like a new person. I'm happy, confident and love exercising.
I also have a new love for completely different foods. I strive to push myself harder than I ever have no matter how difficult it may be and find most of my motivation throughout the Healthy Mummy Facebook groups – the results truly speak for themselves!
For anyone considering this lifestyle change, stop thinking  and just do it. You have nothing to lose except kg's and cm's and EVERYTHING to gain.
The Healthy Mummy team would like to thank Nikita for sharing her incredibly MOVING and MOTIVATING story with us. Her quest to achieve what might have seen impossible to many is truly INSPIRING.  We couldn't be prouder of her achievements and for never giving up.
If you want to get your body in shape, join 10,000's mums losing weight, gaining strength and changing their lives by signing up today to the Healthy Mummy 28 Day Challenge.  Or try some of our delicious Smoothies and you will be enjoying amazing smoothie creations like these.
Still not sure? Read many more INSPIRING real mum weight loss stories or join our supportive and non-judgmental Lose Baby Weight Facebook support group.