Warning ladies, this story is truly heartbreaking. 
Emma Dutton was expecting twin boys. Tragically, one of her babies passed while in the womb. However, she was advised by medical staff to continue to carry her dead baby, in order to help save the other twin's life. No mum should ever have to go through what Emma has.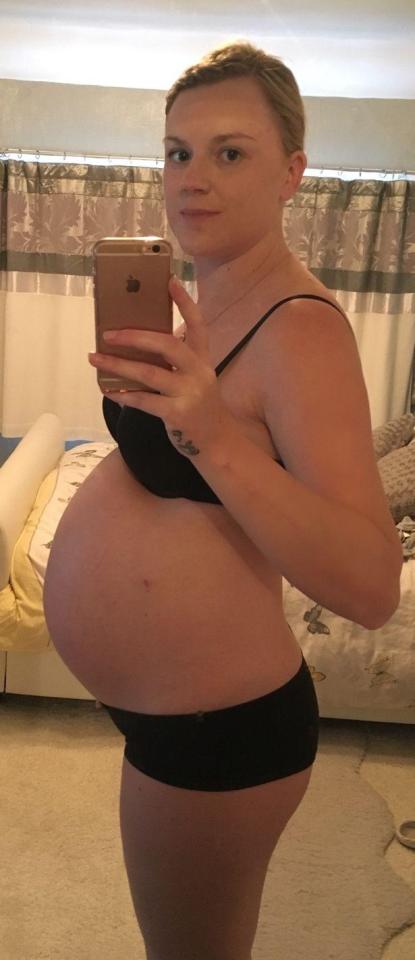 Both Foetuses Were In Danger
Emma was informed during her 20 week scan that her twin boys had a rare genetic condition. The twins suffered from twin to twin transfusion syndrome (TTTS), which is a condition where one baby receives a higher flow of blood from the placenta than the other – and this condition can be fatal to both foetuses.
And sadly a week later, doctors told the expecting mum that one of her babies had already died in her womb.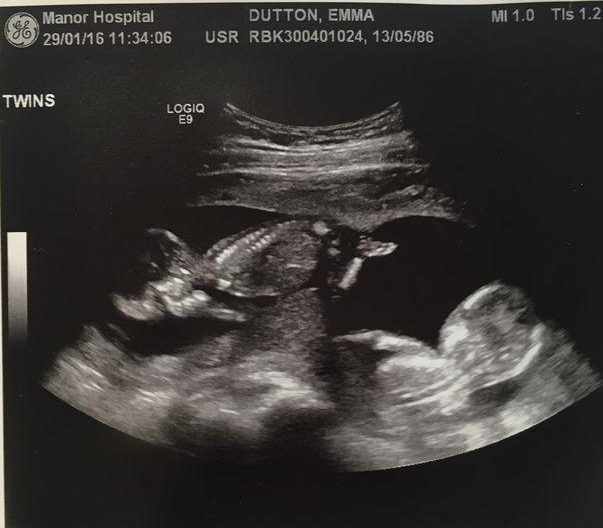 Emma was told she had Stage 1 TTTS, and this meant it was too early for her to have laser ablation – a complicated type of surgery where the twins are operated on in the womb.
The UK-based mum was advised by medical experts that if she wanted to save her other baby, she would have to carry both of them to term.
At 35 weeks gestation, Emma and her partner Mark Prince welcomed baby Oliver, who was delivered via c-section, and weighed 1.8kgs, followed by Elijah, who weighed just 85 grams,who had died in the womb.
"We tried for ages to have a baby, so when we were told it was twins it was amazing. To have that news and then be told one of them had died was just absolutely devastating," Emma told The Mirror.
"I couldn't enjoy the rest of the pregnancy. I stopped talking to my belly and I didn't want to bond with my baby in case he left us too."
Oliver, now 10 months, is prospering, but Emma says despite losing Elijah, she's glad her little boys were able to enter the world together.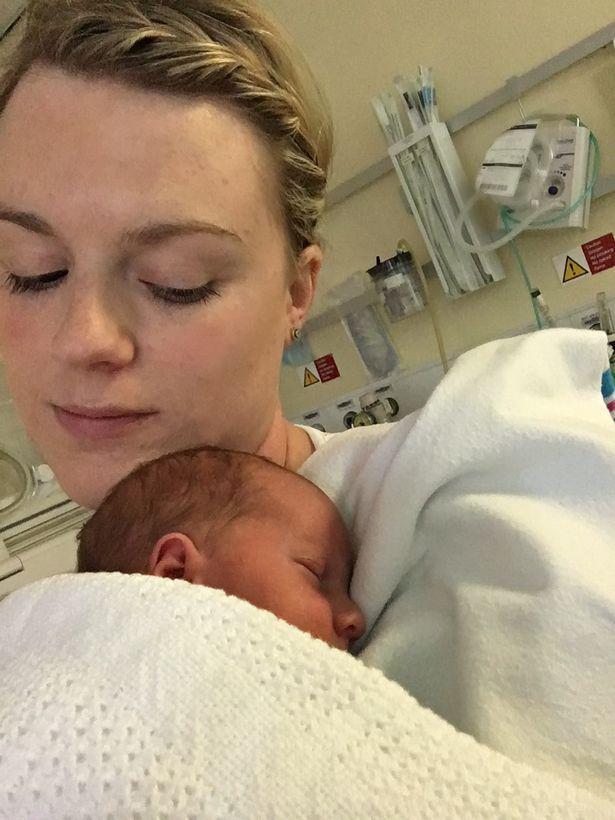 "He [Elijah] stayed with me until he was born. It was incredibly sad, but I'm also pleased they had the chance to be born together," she adds.
"I think when a baby passes away people forget that they are still there and you are still carrying them."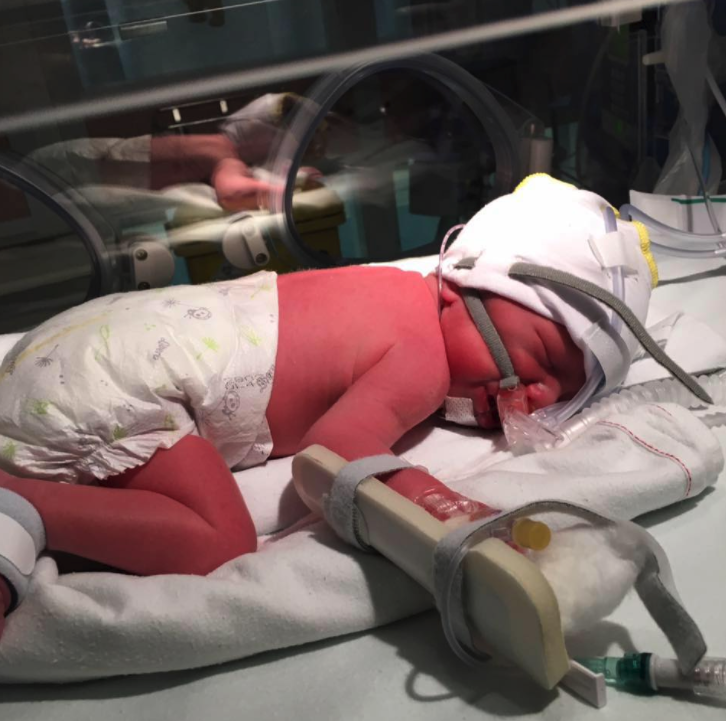 Emma and Mark are now raising money for the TTS Registry via their Just Giving page Remembering Elijah Prince, so that more research can be done into the condition and hopefully something can be done to save more lives in the future.
"I just think if I can do something to help and raise some money for research, another family won't have to go through the same thing we did," she adds.
"I can't change what happened to me, but with more research, hopefully the survival rates will change in future.
"And hopefully Elijah will be looking down and watching what we're doing and be proud of his mummy, daddy and brother Oliver."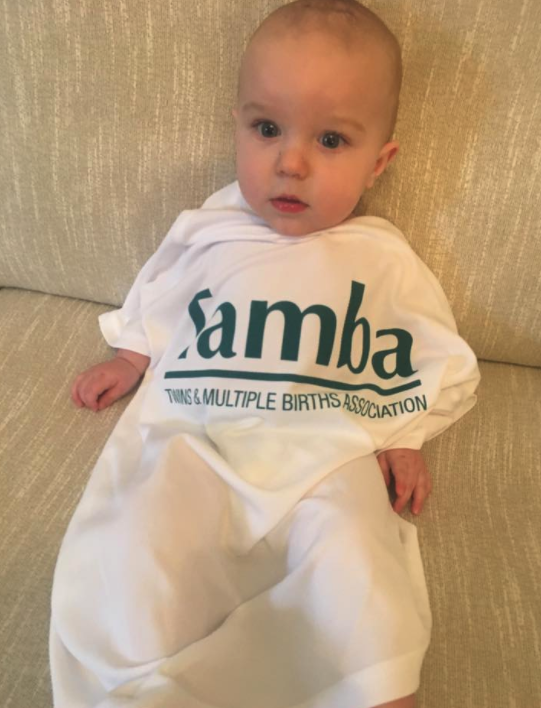 What a heart-wrenching story! Our hearts go out to you Emma and your family. Thank you for giving us permission to share your story with our community. 
What is TTTS?
Twin to twin transfusion syndrome is a disease of the placenta that affects identical twin pregnancies, who share the same placenta. 70% of identical twins may end up sharing a single placenta.
Depending on the number, type and direction of the connecting vessels, blood can be transfused disproportionately from one twin (the donor) to the other twin (the recipient), says the TTTS Foundation.
The transfusion causes the donor twin to have decreased blood volume. This in turn leads to slower than normal growth than its co-twin, and poor urinary output causing little to no amniotic fluid or oligohydramnios (the source of most of the amniotic fluid is urine from the baby).
The recipient twin becomes overloaded with blood. This excess blood puts a strain on this baby's heart to the point that it may develop heart failure, and also causes this baby to have too much amniotic fluid (polyhydramnios) from a greater than normal production of urine.
TTTS can also affect other multiple babies who share a common monochorionic placenta.
For more on TTS, click here.