Mum celebrates one year anniversary with the Healthy Mummy and losing 20 kilos!
After signing up as a member to the 28 Day Weight Loss Challenge, Melbourne Mum Claire has dropped 20 kilos
What an incredible result! Mum-of-two Claire was determined to get back into her pre children shape.
After signing up to the 28 Day Weight Loss Challenge, this Melbourne mum has managed to drop 20 kilos, despite all the lockdowns this year!
She is back in her favourite clothes and loving her new found confidence.
 "This year has thrown everything at me and without Healthy Mummy my weight would have very likely increased with the stress. Thank you to this wonderful, flexible program for giving me me back"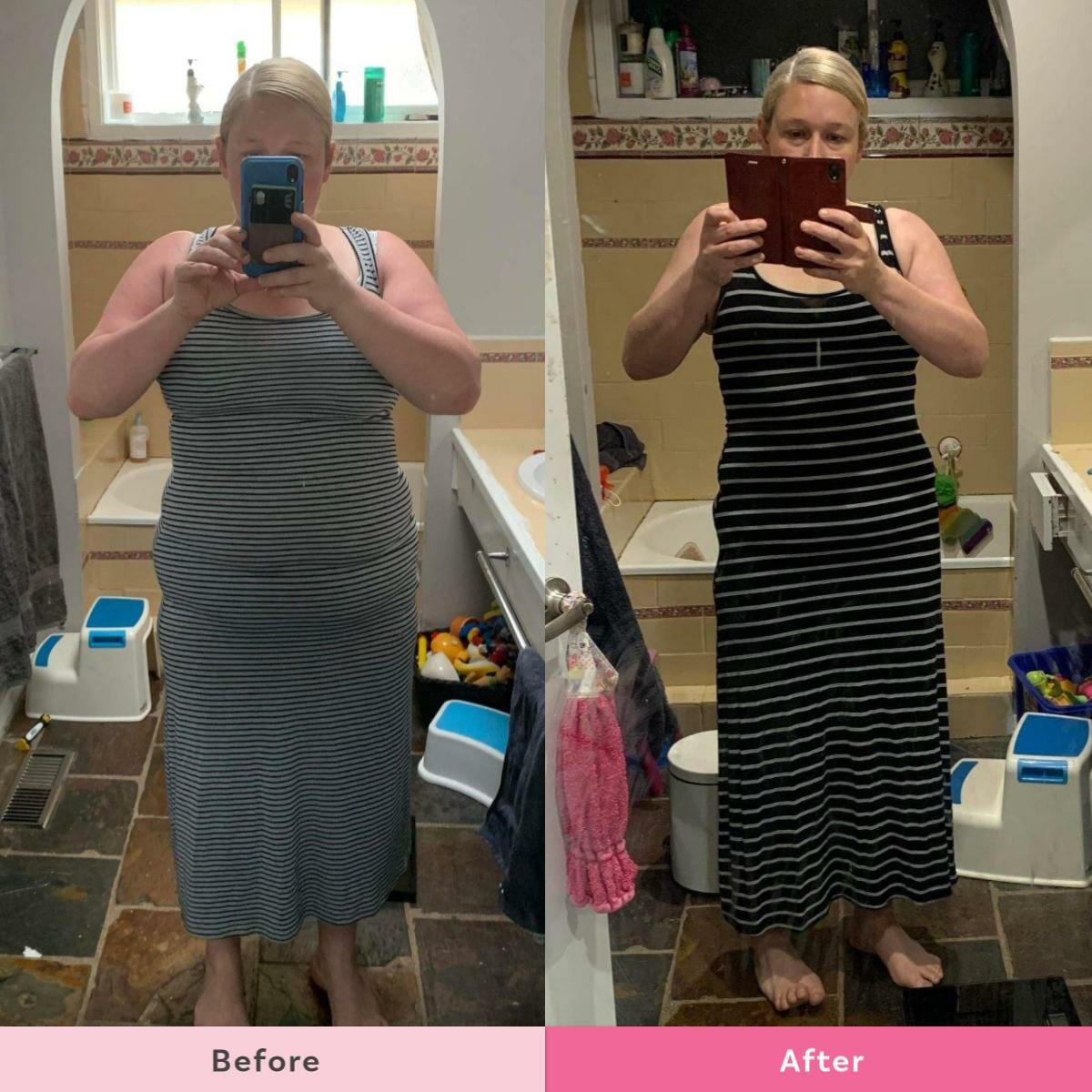 About Claire
Claire Langworthy is 42 from Melbourne with two children aged 6 and 3.
A year ago, Claire decided enough was enough. It was time to get rid of her excess weight. After her husband asked her what she wanted for their wedding anniversary, she simply replied that all she wanted was to lose weight and get back to feeling comfortable again in her own skin.
She says, 'I was sick of feeling exhausted all the time and not having the energy I wanted to have to chase after the kids. And wanted to come out of the Melbourne lockdown with good habits'.
Weight Loss Success
By using the recipes and exercises from the Healthy Mummy App, Claire was able to lose 20 kilos in 12 months.
"On this my one year anniversary with Healthy Mummy, I was super excited to finally jump on the scales to have lost 20kg since commencing.
'The first ten kilograms were lost in 3 months but plateaued and struggled for motivation to exercise with the continued Melbourne lockdowns."
'I look and feel better and there is nothing more rewarding than fitting back into old clothes and styles that did not suit my bigger size. I even went and got family portraits done to celebrate the confidence gained.'
How she lost the weight
Claire utilises the Healthy Mummy App with over 5000 family friendly recipe options as well and the meditations and exercises.
"Routinely I follow the six meals a day and swap and change favourites as well as finding new recipes to use up stuff in the fridge".
Claire's favourite meals include
Rosemary pancetta chicken
Chicken and mushroom sweet potato pie
Baked chicken spaghetti(pictured)
Zucchini and bacon slice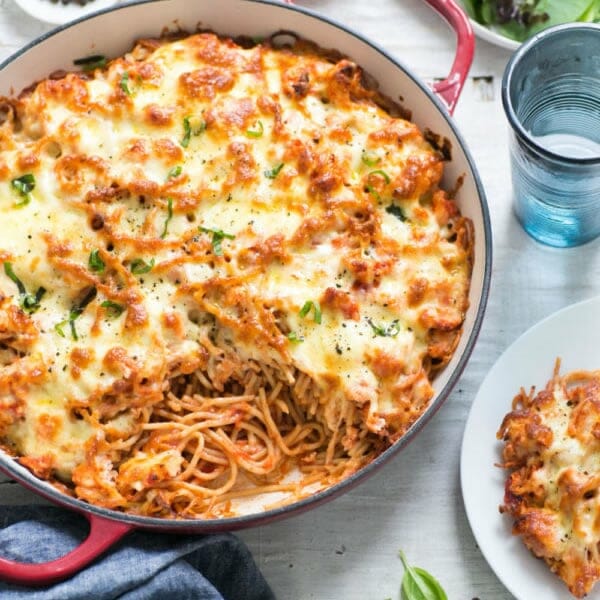 "The kids love the Hidden Veggie Sausage rolls, One Pot Bolognese, Choc Chip cookie tart."
"Basically we have not gone wrong with Healthy Mummy meals and making in bulk and freezing has ensured we eat well all week no matter what the working week brings."
She also uses the Healthy Smoothies and is a big fan of some of the self care products.
"I'm partial to the Healthy Mummy skincare range, loving the green clay mask and glow balm as faves."

Favourite exercises
Claire uses the at home workouts from the Healthy Mummy App. There are over 500 to choose from, with a choice of express workouts if your pushed for time.
"Tabata is great for when you only a short period of time or you can do back to backs to build up the workout."
Claire's 3 tips for success
Flexibility is key, too rigid is overwhelming and unsustainable.
Take the measurements and take photos….this is key for when the scales don't move.
Have reward outfits to celebrate your success!
"My advice is don't wait for all the planets to align to get started with Healthy Mummy, any healthy change makes a difference and is a step in the right direction."
Join us on our 28 Day Weight Loss Challenge TODAY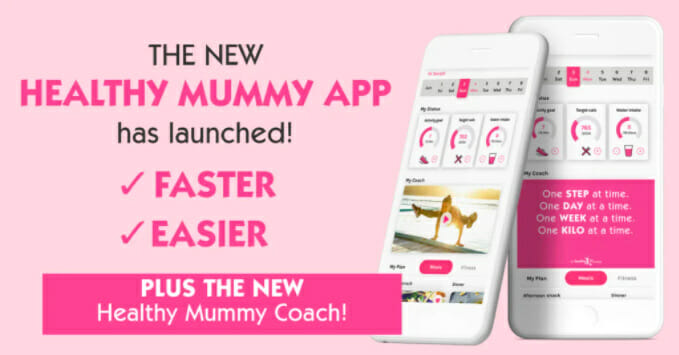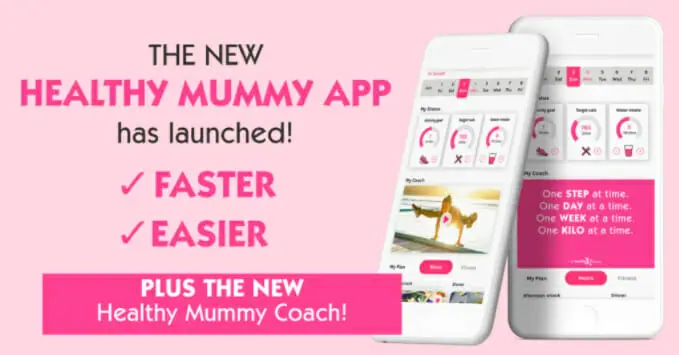 Want to shift your baby weight but feel like you have NO TIME in your day to exercise and eat healthily? That's where the Healthy Mummy's 28 Day Weight Loss Challenge can help.
Our Challenge entails: 
Fully Guided Daily Fitness Program with over 500 Workout Videos – NO equipment needed on 80% of workouts

Over 500 workout AT HOME videos. Chose from Boxing, HIIT, Tabata, Yoga, Dance, Post Baby, Weights, Baby Wearing, Strength, Advanced Fitness, No equipment AND MORE!

Weekly nutritionist developed, fully customisable, family friendly meal plans

Over 5,000 easy and budget friendly recipes at your fingertips

Daily motivation and support from MyCoach and MindPower features

24/7 support from our private support groups

NEW Wellbeing section with Self Care videos, Mental Wellbeing Videos, Meditations and Podcasts
Join the 28 Day Weight Loss Challenge here