Mum loses 20kg after her wedding rings stopped fitting
When her wedding rings began to no longer fit, this mum knew enough was enough and she needed to make a change.
Sarah has now lost 20kg on the 28 Day Weight Loss Challenge, starting at 96.6kg and dropping to 76.6kg.
"Even as a child I had low self-esteem, so now I have gaining confidence that I have never ever had," she says of her lifestyle change.
How Sarah lost 20kg on The Healthy Mummy
Sarah officially started her Healthy Mummy journey on the 1st of January 2017.
She says, "My friends in my mothers group told me about The Healthy Mummy group in December 2016 and as a group we started out together on this journey."
Sarah and her gym partner have signed up to do a 5km Colour Run in August with her main goal to be fit enough to complete the run in under 35 minutes.
She also does squats, saying, "Come on I'm a Healthy Mummy it's what we do!"
Sarah says she is focused on what she wants to achieve, "Surrounding myself with positive and supportive people and not letting one bump in the road stop me from reaching my final destination."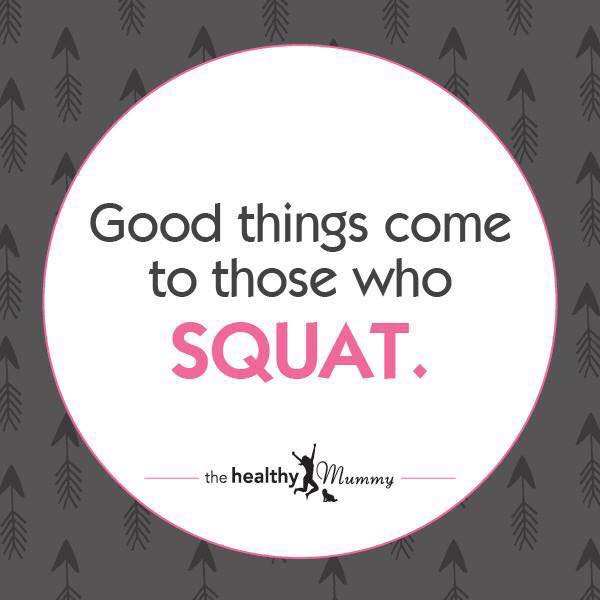 Overcoming obstacles
Sarah suffered extreme Hyperemesis gravidarum during both of her very long pregnancies, which left her body devastated.
Learn more about Hyperemesis gravidarum and how it can affect women after pregnancy.
"The pregnancies left me with really bad depression which I was great at hiding. Sometimes the depression tries to creep back in but with my new healthy lifestyle, a supportive husband and two amazing and healthy children I find it so much easier to fight back," Sarah says.
When it comes to her new healthy lifestyle, Sarah says that the families shopping bill is steady at around $170 a week and she loves cooking up meals (sometimes double or triple batches to freeze) like Ravioli and Mexican lasagne.
"The Healthy Mummy has allowed me to spend money where it needs to be spent on better quality foods," she says.
Healthy lifestyle
Sarah's family now enjoy a happier, healthier and fitter wife and mummy full of energy and life. She says, "last week I took my 4yr old and 2yr old on a 1km bike ride. I ran pushing my 2yr old and there is no way I would had even thought of doing this before The Healthy Mummy."
Sarah's advice that she would tell other mums on a similar journey is to "run your own race. One foot in front of the other. If you fall get back up and try again. You're only competing against yourself."
If you want to know more about the 28 Day Weight Loss Challenge and know exactly how it worked for mums like Sarah, download your free sampler and get a sneak peak into how you can lose up to 4-5kg in 4 weeks.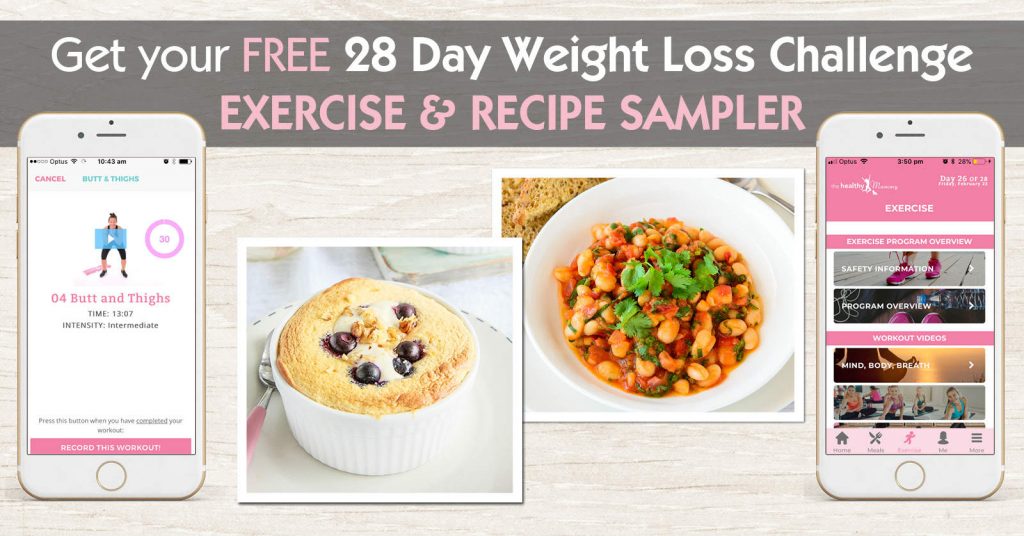 The 28 Day Weight Loss Challenge includes daily meal plans, customised and personalised menus that are family and budget friendly plus full exercise plans with videos.