Mum Marries Her Best Friend After Shedding An ENORMOUS 43Kgs*
Louise Sutton was tired of being told about the health risks of being overweight and decided to do something about it.  With her best friend and now husband supporting her, she started The Healthy Mummy 28 Day Weight Loss Challenges combined with The Healthy Mummy smoothies and has lost an INCREDIBLE 43Kgs* in just over a year.
Now happily married, she has never felt better.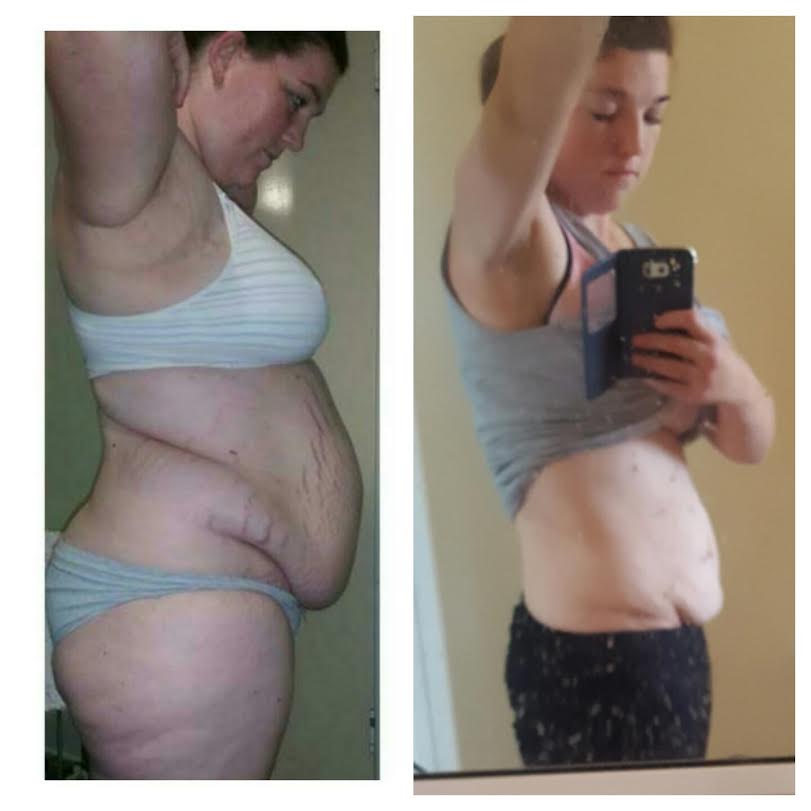 The Healthy Mummy HQ are thrilled with Louise's weight loss success. Not only did she lose a HUGE 43kgs*, she has dropped from a size 20/22 to a 12/14* and gained a whole new life, marrying her best friend and biggest supporter, Anthony.
Louise shares her weight loss story
I am 25 and live in Queensland with my husband and 2 year old daughter.
What was your starting weight?
116kgs
What was your motivation to lose weight?
I wanted to have a better lifestyle and become a better me.
Did anything trigger it?
Yes, I saw pictures of myself and didn't realise how big I had become.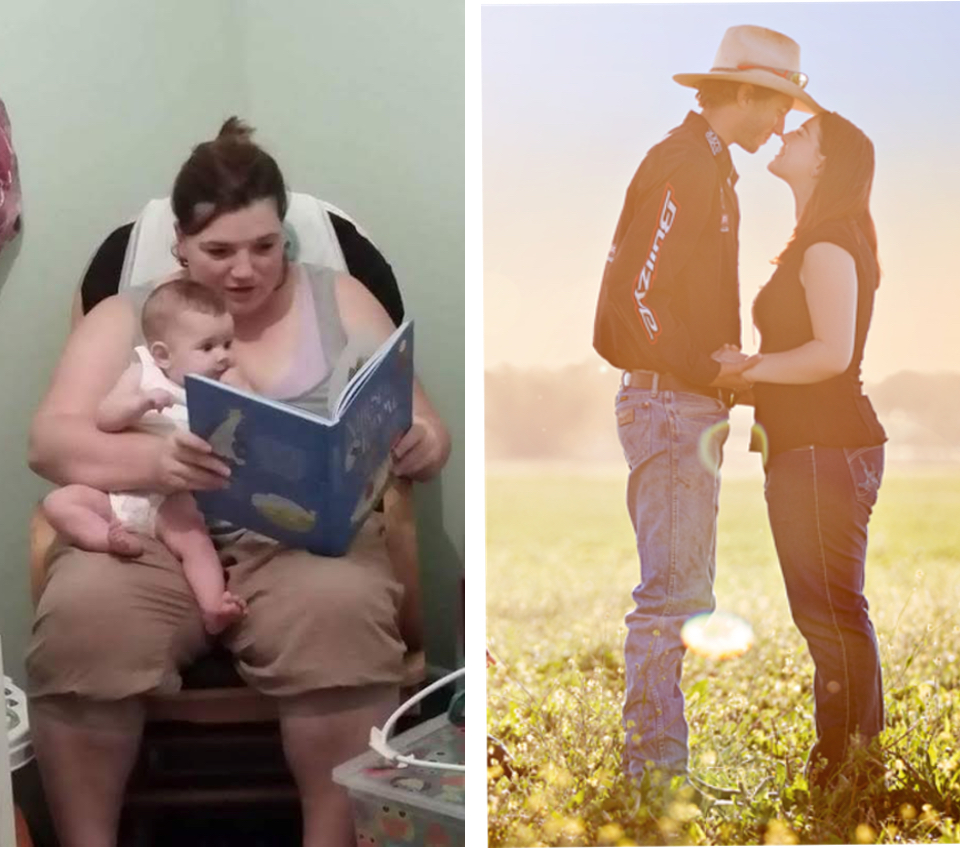 Who are you doing this for and why?
I am doing this for myself because I was sick and  tired of being told I was obese and my doctor kept warning me of all the health risks due to my size. I was aware that I was putting on too much weight because I had no control and would just keep eating for the sake of eating.
How did you lose weight?
I found The Healthy Mummy program and followed the 28 Day Weight Loss Challenges on and off and the Healthy Mummy Smoothies. During the process I learnt important lessons about healthy food and how to prepare it.
How long did it take to lose the weight?
A good year.
What is your typical exercise routine?
Mainly walking and incidental exercise such as household chores.
What has been your motivation for staying on track?
My family – they notice the changes in myself and hubby helps to keep me on track.
What is your weight now?
73kgs. That's a total loss of 43kgs*
Have you had any roadblocks?
Yes, I have had bad days and weeks where my weight wouldn't budge and I would be so upset that I would binge eat and then I would get mad at myself for doing so. I also had gall stones due to bad diet so I had my gall bladder removed which forced me to take a few weeks break.
What advice would you give other mums?
You are going to have days where you get angry and feel defeated, especially when your scales aren't moving. But hang on to that anger and push through that fierce storm and you will see rainbows.
Remember one healthy meal won't make you thin nor will one bad day make you big. It's about balance and changing your lifestyle habits. Not just to feel good but to reap all the health benefits and lower your health risks.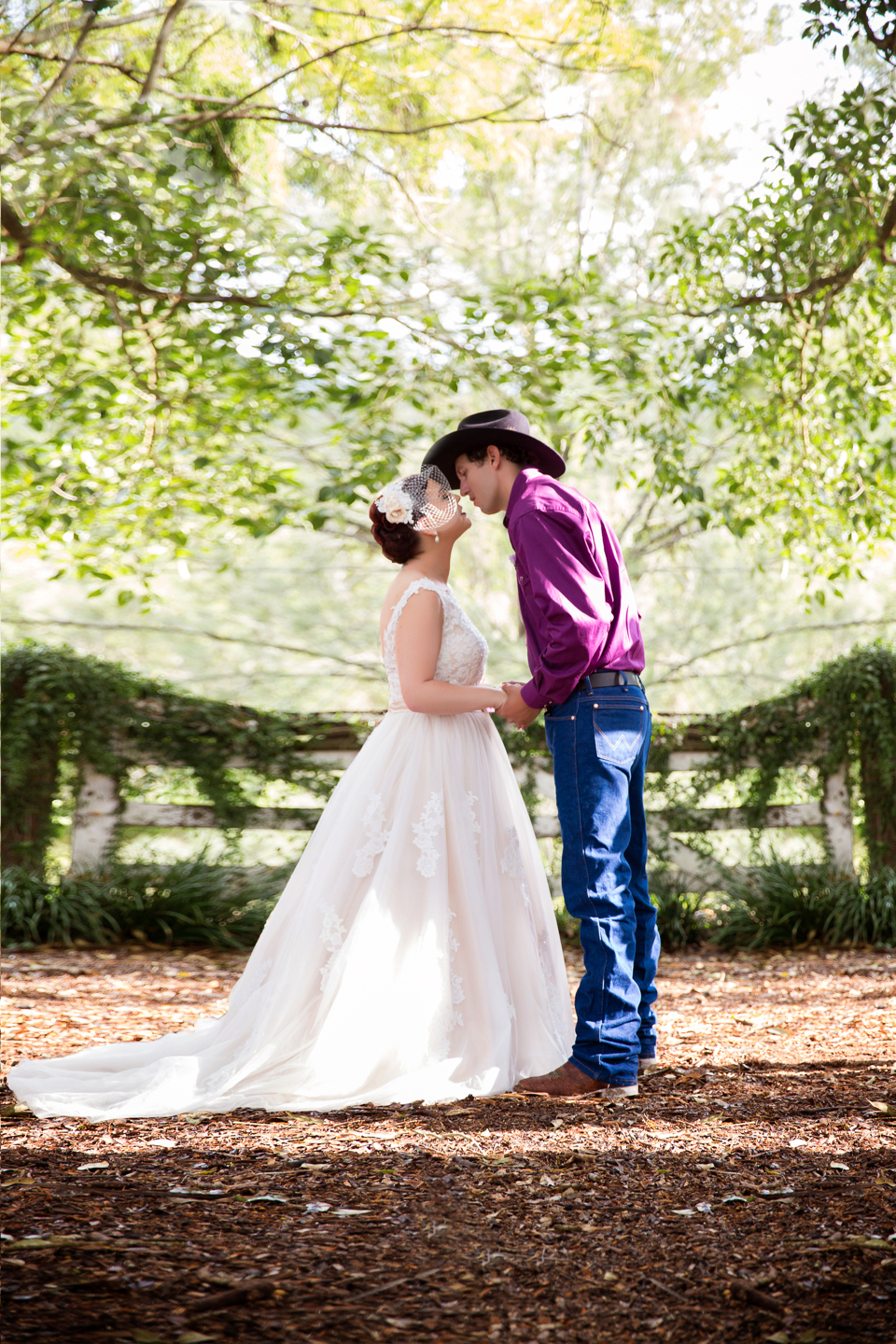 What has changed from losing the weight?
The biggest change is my appearance and my positive attitude towards life. I also got married September 10th 2016 and was able to wear a dress that I never imagined I could look so beautiful in. I was so happy to marry my best friend who has also supported me through my weight loss journey.
I found myself a new body shape. I'm loving the massive difference losing 43kgs* has made!! I have a little more work to do and tone up. e.g. sagging kanga pouch still needs to go away! But not only did I get to my first big goal of 75kgs* but I outdid that and reached 73kgs!
I cannot describe how I am feeling right now. I actually love checking myself out now because I was so used to putting myself down in the mirror when I was bigger. Now it's 'damn check me out!'. 
Are you wearing things you never thought you would now that you have lost the weight?
Yes, I now love shopping and finally feel good wearing things I could never buy before.
The Healthy Mummy HQ think you look incredible Louise. Thank you for sharing your weight loss story with us. We wish you and your husband all the best for a long and happy life together.
Get Body Confident With The 28 Day Weight Loss Challenge
Regain your body confidence with The Healthy Mummy's 28 Day Weight Loss Challenge.
Our Challenge is designed by mums FOR MUMS – to help them reach their goal weight and tackle their health and fitness.
The Challenge is home to customisable meal plans, 24/7 social support and realistic exercises mums can do AT HOME.
To find out more on the Healthy Mummy 28 Day Weight Loss Challenge – click here.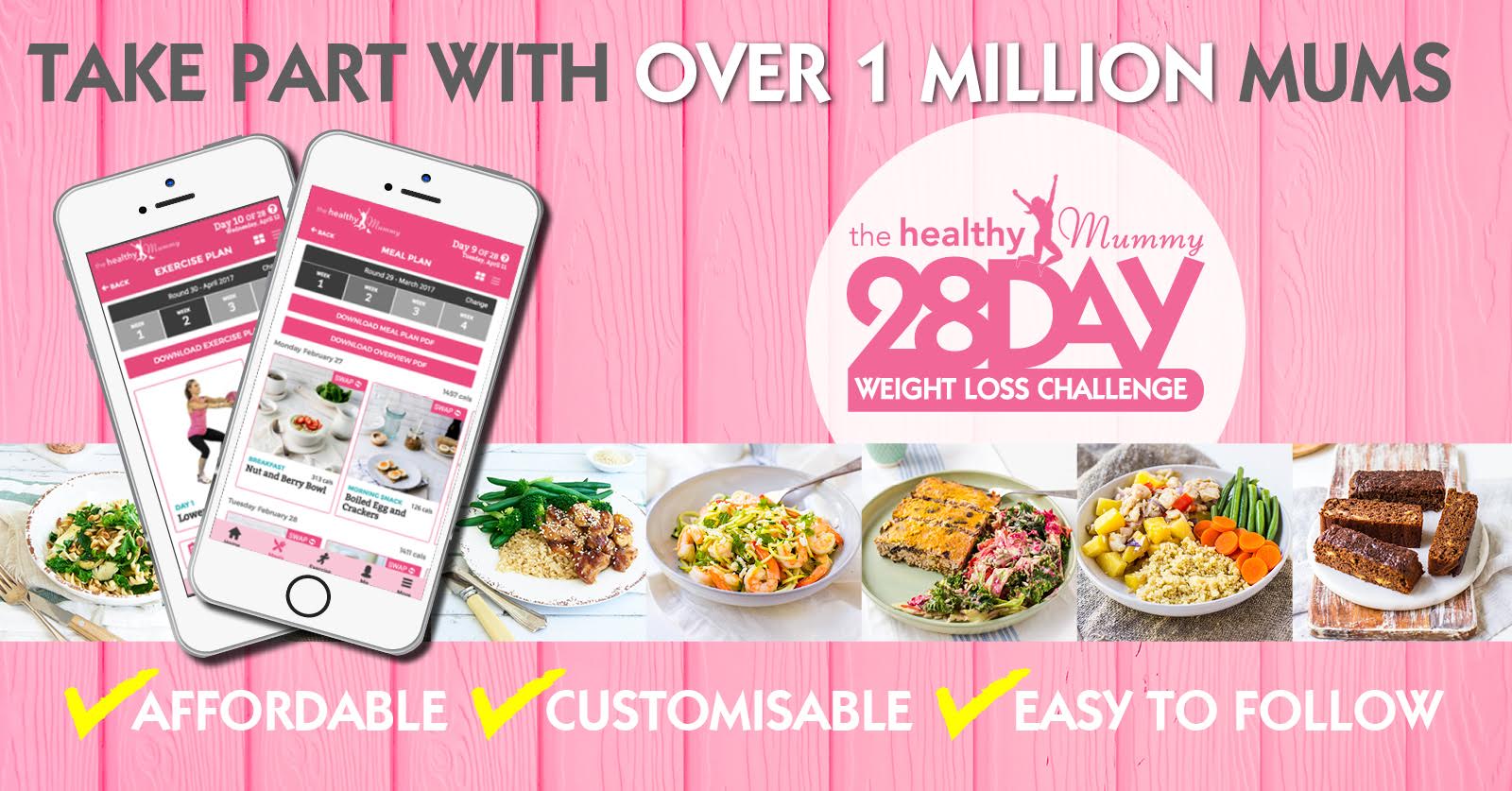 *Images and references to kilograms lost are as supplied by the individual in the story. The Healthy Mummy assumes information and photographs supplied to be true in nature and is not responsible for any false misrepresentations or claims relating to their programs or products.