At 15 months postpartum Stephanie has gone from 96kg to 69kg, losing 27kg!
A 28 Day Weight Loss Challenge member for 2 years now, this mum of 2 feels she has found her greatest achievement, and it's NOT the number that shows up on the scales.
Stephanie also reveals what she practices each day to ensure she stays motivated and strives closer towards her goals.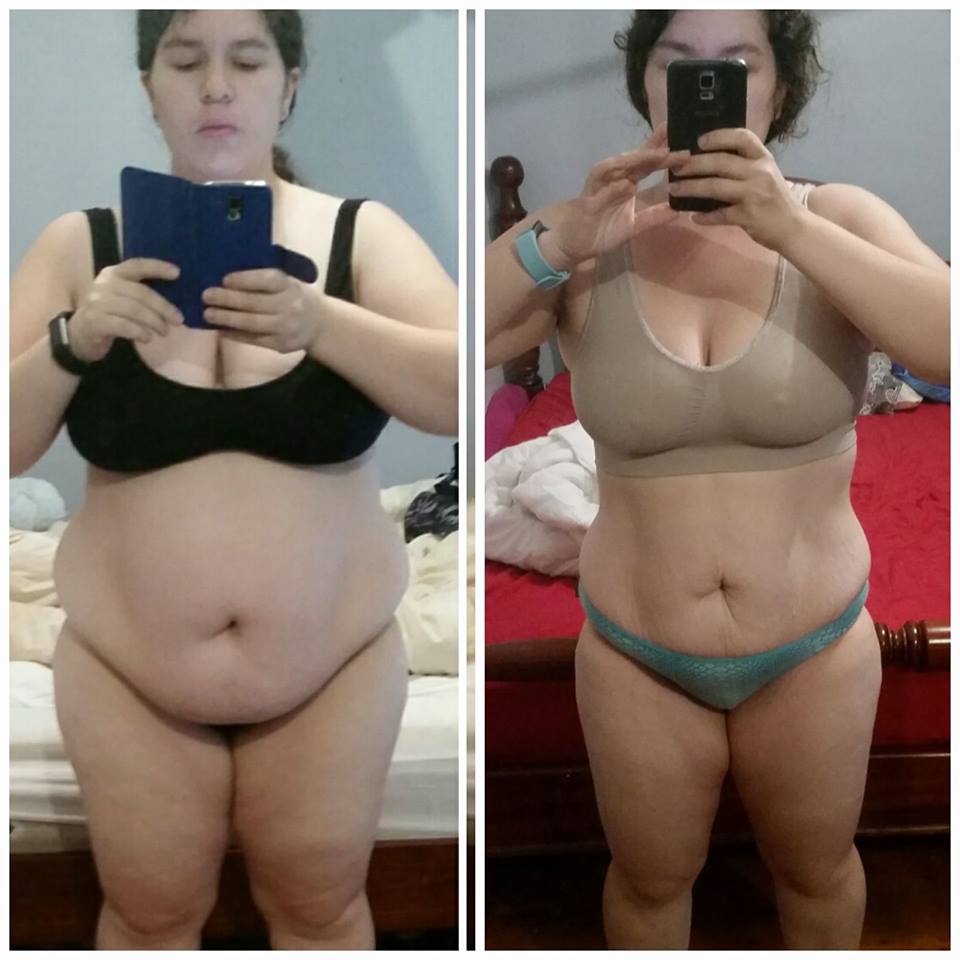 Stephanie's 2 year weight loss journey
Joining the 28 Day Weight Loss Challenge in 2016 just before her second son was conceived, this mum lost 5kg.
She then fell pregnant and continued on the Challenge throughout her pregnancy and used The Healthy Mummy pregnancy smoothie which she says helped her reflux!
Stephanie has lost 27kg and has a goal weight of 55kg by her 27th Birthday in September. "I hope to achieve a 20% body fat, do 5 handstand push ups and get to a squat weight of 80kg," she says.
There are so many amazing things Stephanie never thought was possible for herself which go beyond the number on the scale, "but the feeling in myself, the growing confidence and love I am beginning to really feel I think that has made me a better mother and that is my greatest achievement," she says.
"My greatest achievement is being a better mother as my sense of worth, motivation and belief in myself has grown tremendously " Stephanie said.
Stephanie stays motivated even on the difficult days by simply picking one thing to focus on each day. "One small goal, just something I can control and will make me feel good about myself, even if the rest of the day was bad," she says.
Groceries have halved in price
Stephanie's shopping bill has halved as she says, "I don't waste nearly as much food and I now buy my produce from a fruit delivery vendor."
A meal prep lover, Stephanie selects recipes by choosing meals that have similar ingredients or that she knows can be frozen.
"Sometimes I bulk prep over one day or otherwise I cook additional serves when I make dinners. Keep it simple, plan ahead and bulk meals out with beans, lentils and carrot," Stephanie says.
Loving to cooking Healthy Mummy recipes like Snickers mousse, Peanut butter crumble balls (28 Day Weight Loss Challenge recipe), Beef stroganoff and Mexican lasagne.
Eating in a new and improved way has affect Stepahine's sons as they now eat a lot more vegetables and she says, "Since the introduction of the Kids smoothies I know my oldest now gets the much needed nutrients he needs with none of the sugar from a product processed store bought products."
Stephanie says, "one day, one week or even one month gone 'wrong' is not the end of the world, pick yourself up, dust yourself off and get back into it. You are worth the effort."
Find your best self
Our Winter Weight Loss 28 Day Weight Loss Challenge is coming soon!
Designed by mums for mums, the 28 Day Weight Loss Challenge is an app to help you find a weight loss routine that suits you and your family's needs and wants. With over 4,000 recipes you won't be stuck for ideas on what to make for dinner ever!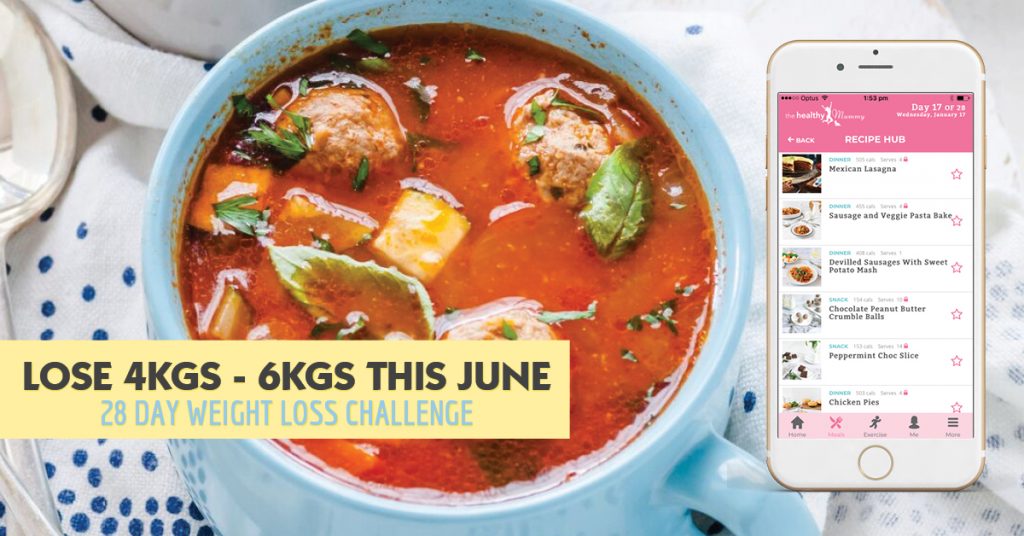 Join 10,000 mums on the 28 Day Weight Loss Challenge, click here to sign up!