How this mum is sticking to her weight loss goals while touring around Australia
Tara Elso has been with The Healthy Mummy's 28 Day Weight Loss Challenge since June 2018. And in that time, this amazing 38-year-old mum-of-three has been able to lose 16kg.
And now Tara is keeping up her weight loss success, even while she's travelling around Australia with her family!
Here's how she follows The Healthy Mummy app while living in a caravan and touring the country….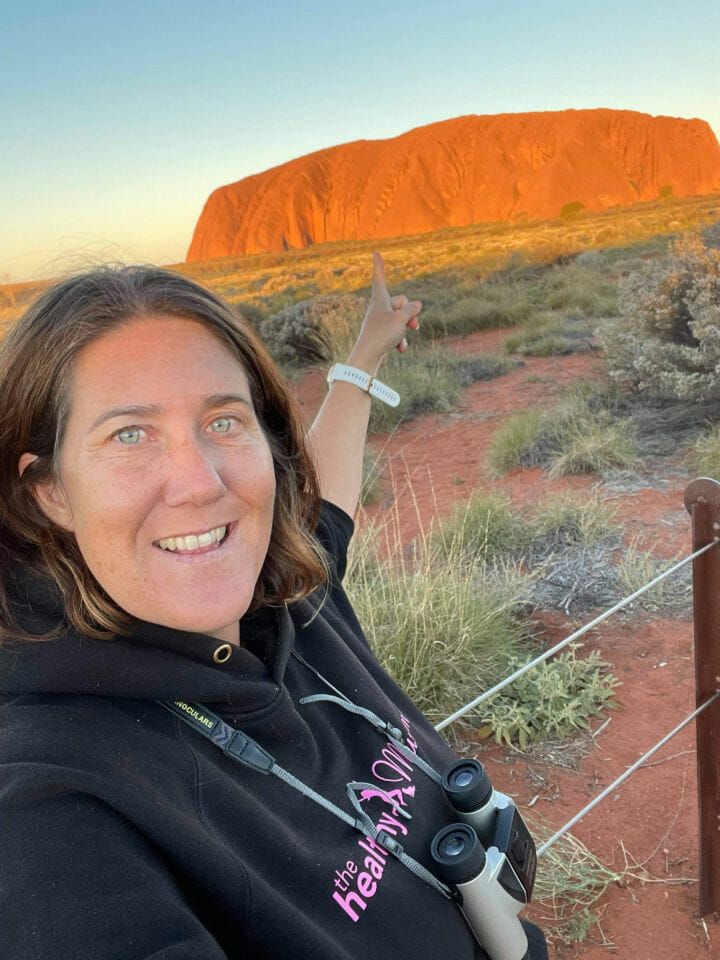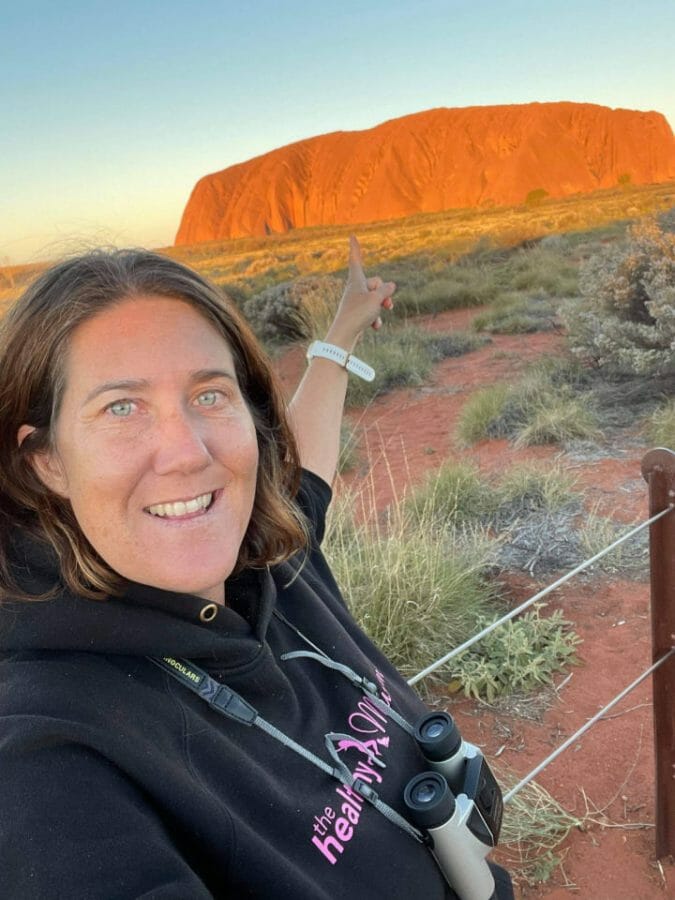 How Tara is staying on track while touring around Australia
Due to the pandemic last year, Tara says she had to cancel her family trip around Australia that they had planned for five years.
"There was lots of planning for this trip. My hubby and I worked so hard and we were able to buy a new caravan and new car so we could travel comfortably with three kids around Australia," she says.
"Due to the pandemic last year, we had to cancel our trip – we were devastated our mindset had to change to going back to work and homeschooling three kids I could have easily gone backwards with my weight loss journey and put on weight but I stayed positive and focused and gave it my best everyday."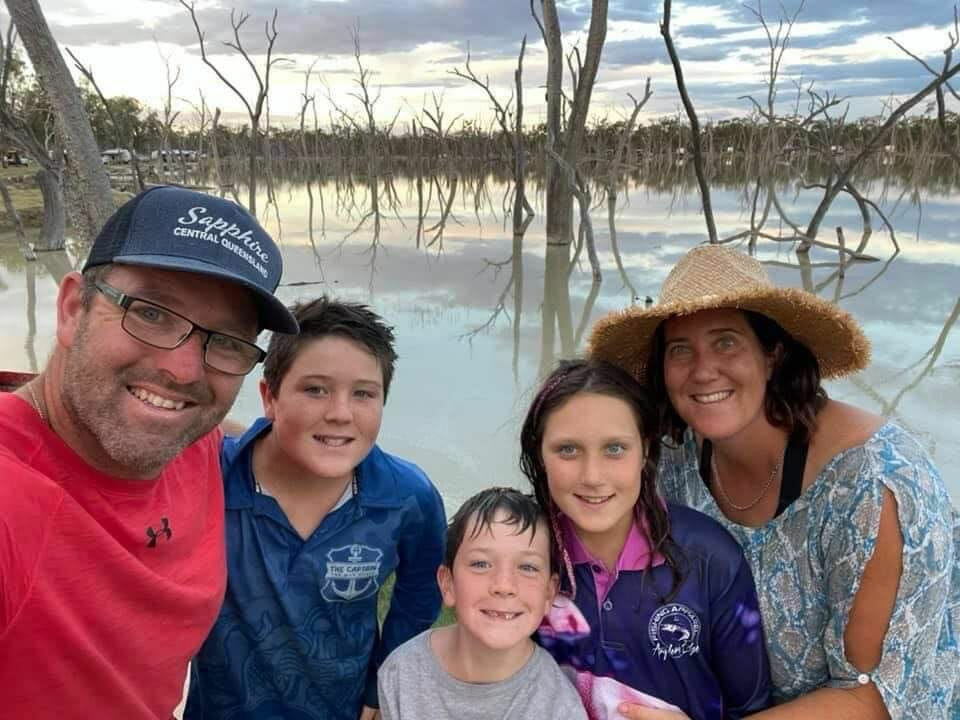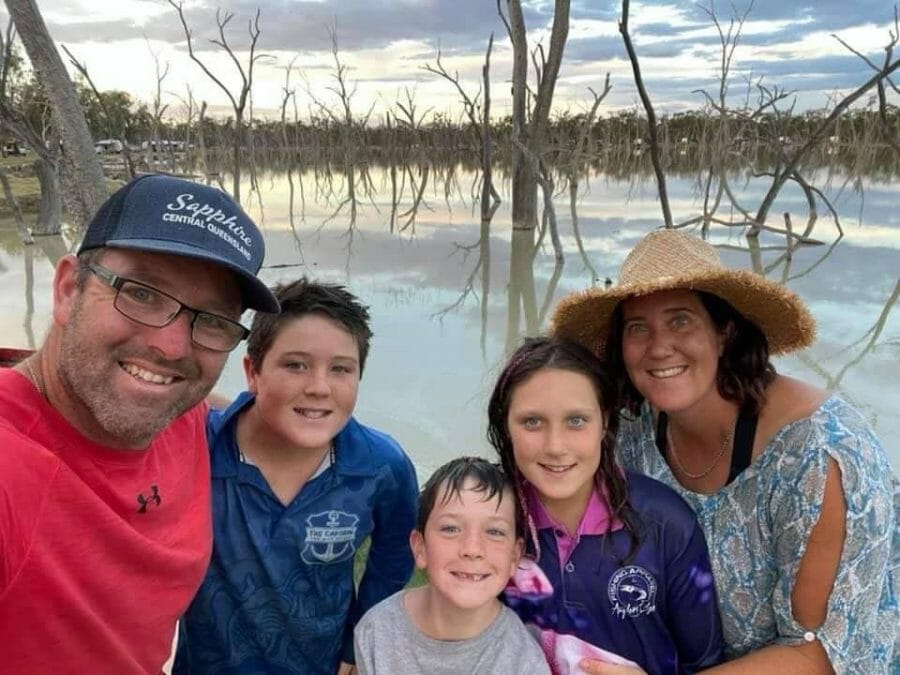 Thankfully, Tara and her family were able to embark on their Aussie tour this year and in four months they have been able to see some awesome sights.
"We have been to the Gold Coast, Fraser Island, Cape York, the Daintree, Harvey bay, Gem fields, we also did the dinosaur loop in outback Queensland, Darwin, Kakadu, Uluru,  Karanjini National park and at the moment we are on the beach on the Ningaloo reef snorkelling with turtles, fish and the most incredible coral you will ever see."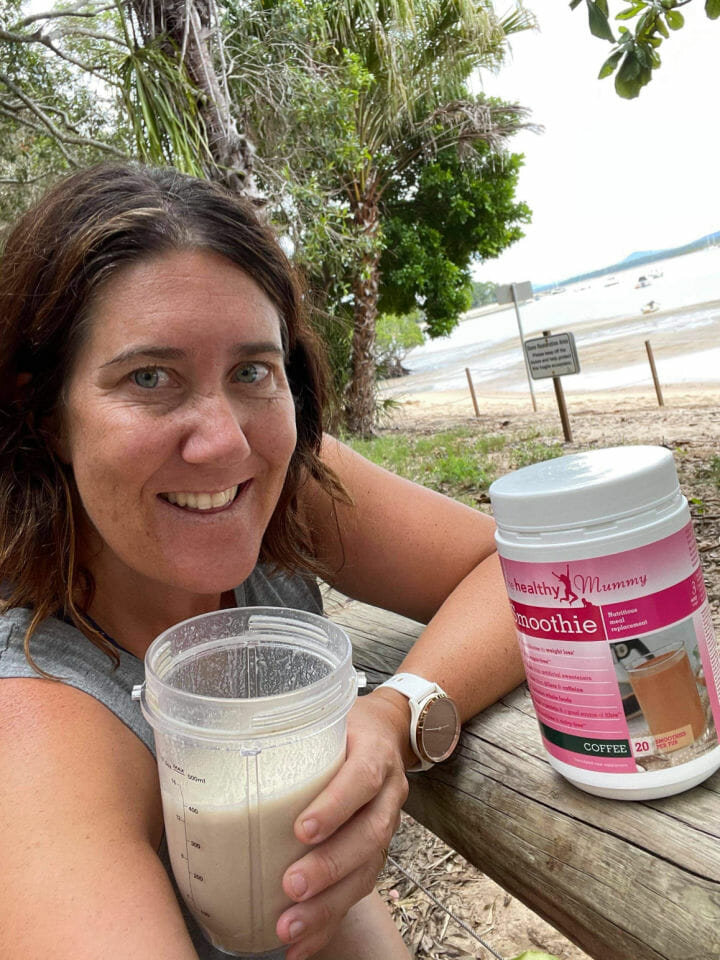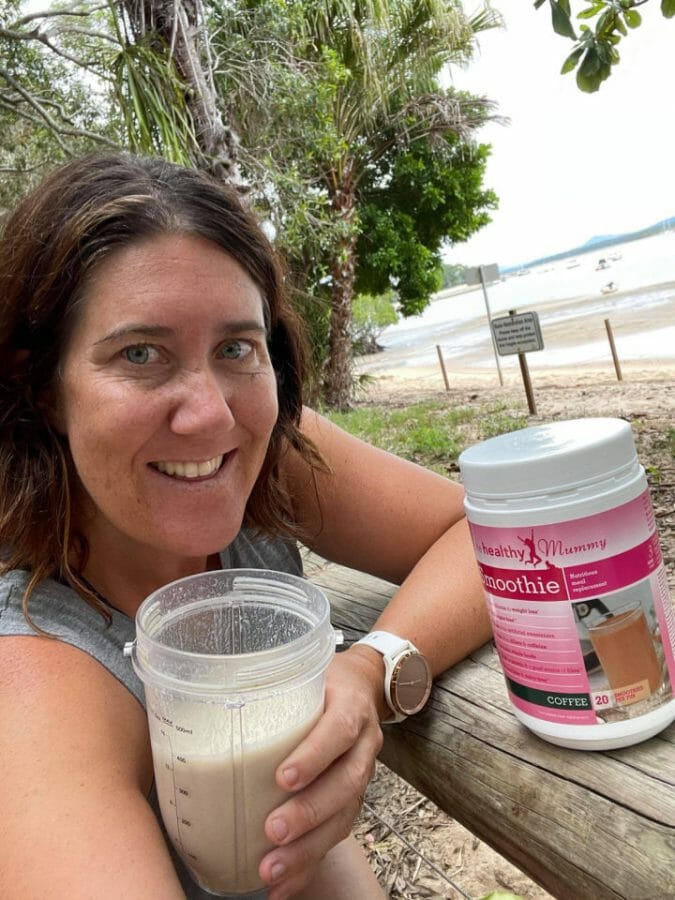 How Tara can follow The Healthy Mummy on the road
Breakfast
"Most days I have a Healthy Mummy smoothie for breakfast my favourite is the sneakylicious smoothie mix with frozen banana, peanut butter and almond milk."

Lunch
"For lunch, I either have a salad wrap which are good for travel days as it's usually a quick stop as some travel days can be long. If we are in a town for a few days I would usually have rice paper rolls or Cruskits with tuna dip and tomato and cheese."
Dinner
"Dinners varies as we have been having a lot of barbecues and salads as the weather has been amazing. Other nights are fish and veggies stir fry's, silverside in the thermal cooker has also been a favourite as we can leave it in the van to cook while we travel then it's ready to serve at the end of the day."
Snacks
"I have been caught up with too many nibbles on this trip, I must admit, but The HealthyMummy has taught me about portion size and eating in moderation. Snacks throughout the day are usually a protein bar or a piece of fruit."
Dessert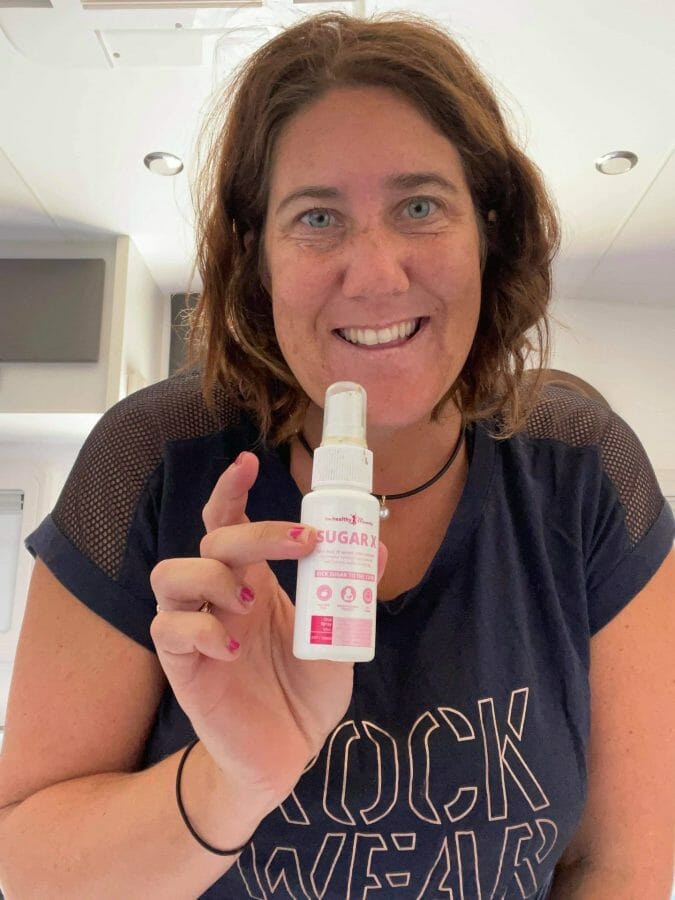 Tara's top tips for eating healthily while you are away from home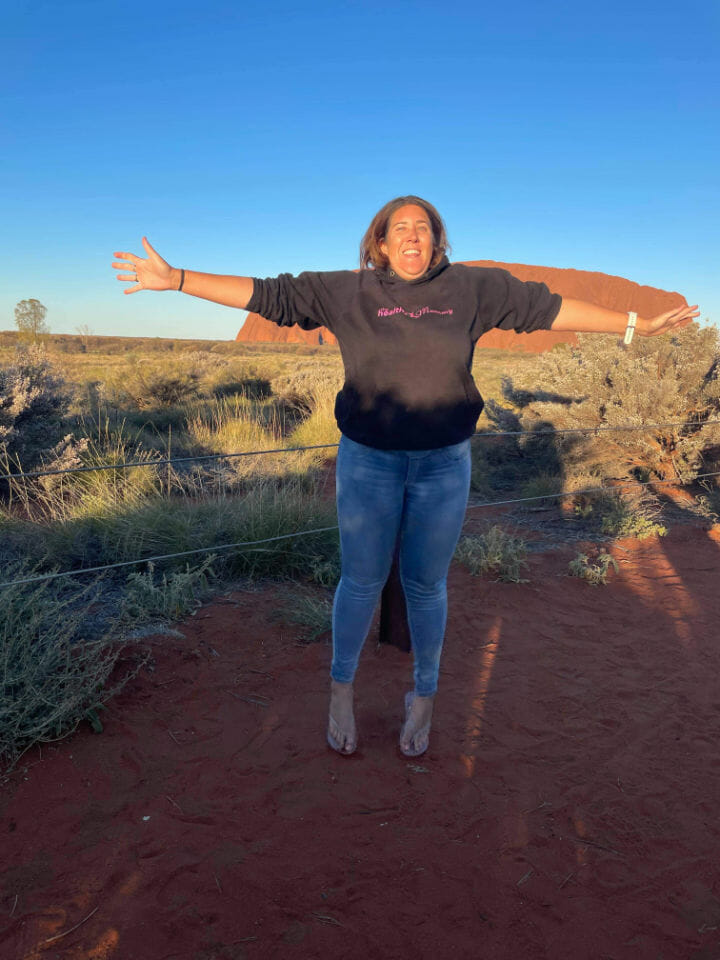 Keep exercising
Plan your meals, this saves you eating badly
Bulk buy food in bigger towns with bigger supermarkets that are often cheaper
"I have had a trip of a lifetime and enjoyed every minute of it spending time with my family sleeping in and eating out at times and actually having a well earned brake from everyday life at home," she says.
"I have done a few runs on my own but constantly still exercising daily either walking, swimming exploring a gorge or riding around Uluru or kings canyon.
"If anyone is planning to do a bigger trip in a van or camper trailer plan ahead with your meals especially dinners as your days are busy off exploring what's in each town to see, get your dinner idea ready or organised the day before so when your out for the day you know what you are cooking at the end of the day.
"Also make sure you are stocked up with supplies as you can be not near a supermarket for 7 -10 days try and shop in the bigger towns as they usually have a bigger supermarket. Smaller towns are often three times more expensive on food items which might not be in your budget."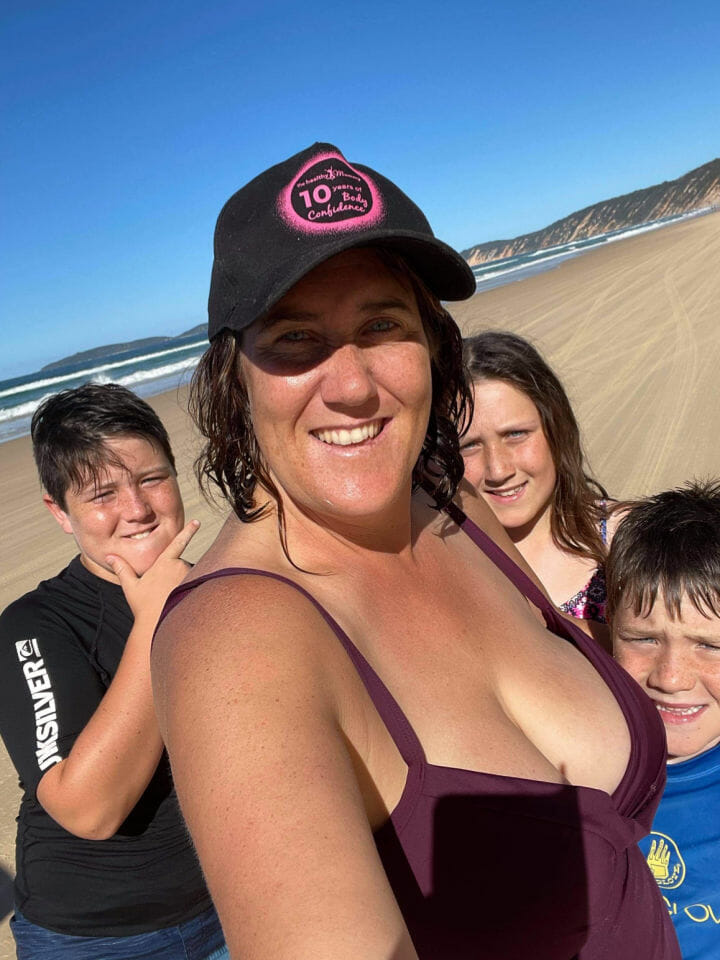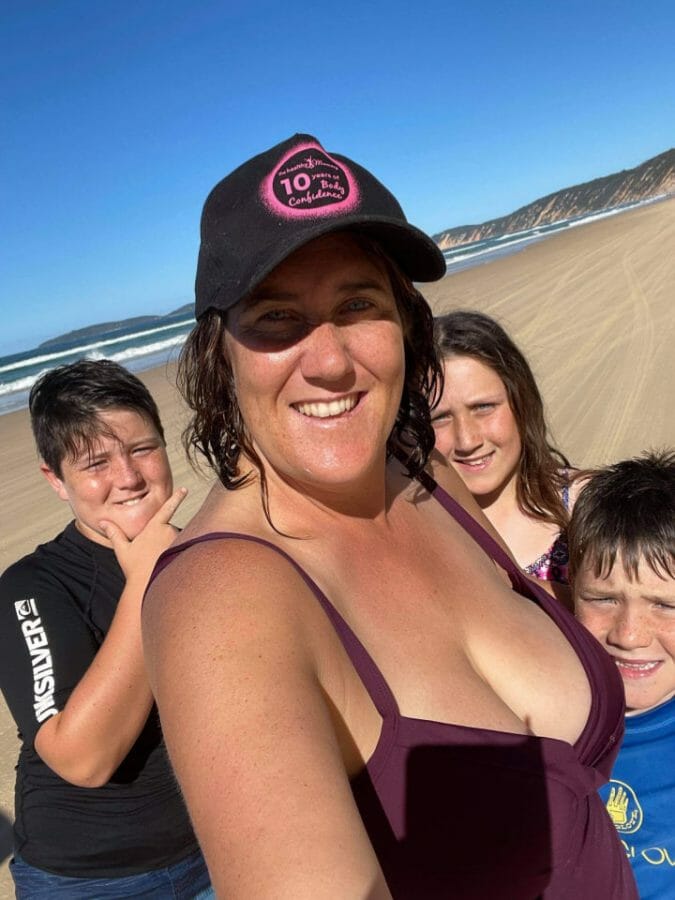 What's more, Tara has even bumped into other mums from the community on her journey!
"The best thing on my Healthy Mummy journey on the road is the supportive community I cannot believe the support in the amazing women that I have met welcomed me into their own home," she says.
"Some have said to me, 'I know you – you're from the HealthyMummy I watch your journey'. This happened with a lady on Fraser Island and also at 80 mile beach in WA, a lady walking past me said, 'you are Tara Elso aren't you? I follow your journey tour so inspiring you have done amazing'.
"This is what it's all about women inspiring and encouraging each other."
Join us on our 28 Day Weight Loss Challenge TODAY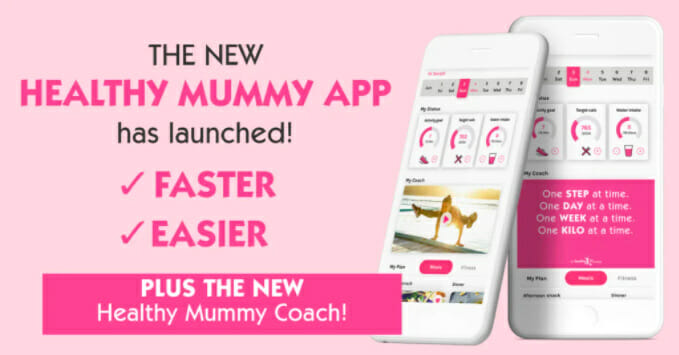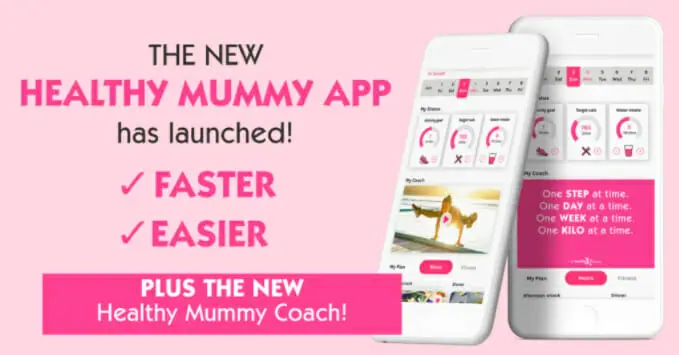 Want to shift your baby weight but feel like you have NO TIME in your day to exercise and eat healthily? That's where the Healthy Mummy's 28 Day Weight Loss Challenge can help.
Our Challenge entails: 
28 days of at home exercise routines (no gym needed) – with video instruction
Customisable and breastfeeding friendly meal plans
Time-efficient exercises for busy mums – under 30 mins
Challenge combines Pilates exercises with interval and circuit training (HIIT)
Suitable for basic to advanced fitness levels.
Home to thousands of EASY-TO-MAKE recipes.
To find out more on the 28 Day Weight Loss Challenge click here.