Mum's Baby-Wearing Warning After Kitchen Explosion
A mum has shared a heartfelt warning with other parents who wear their babies in carriers while cooking after she suffered serious burns in a freak kitchen accident.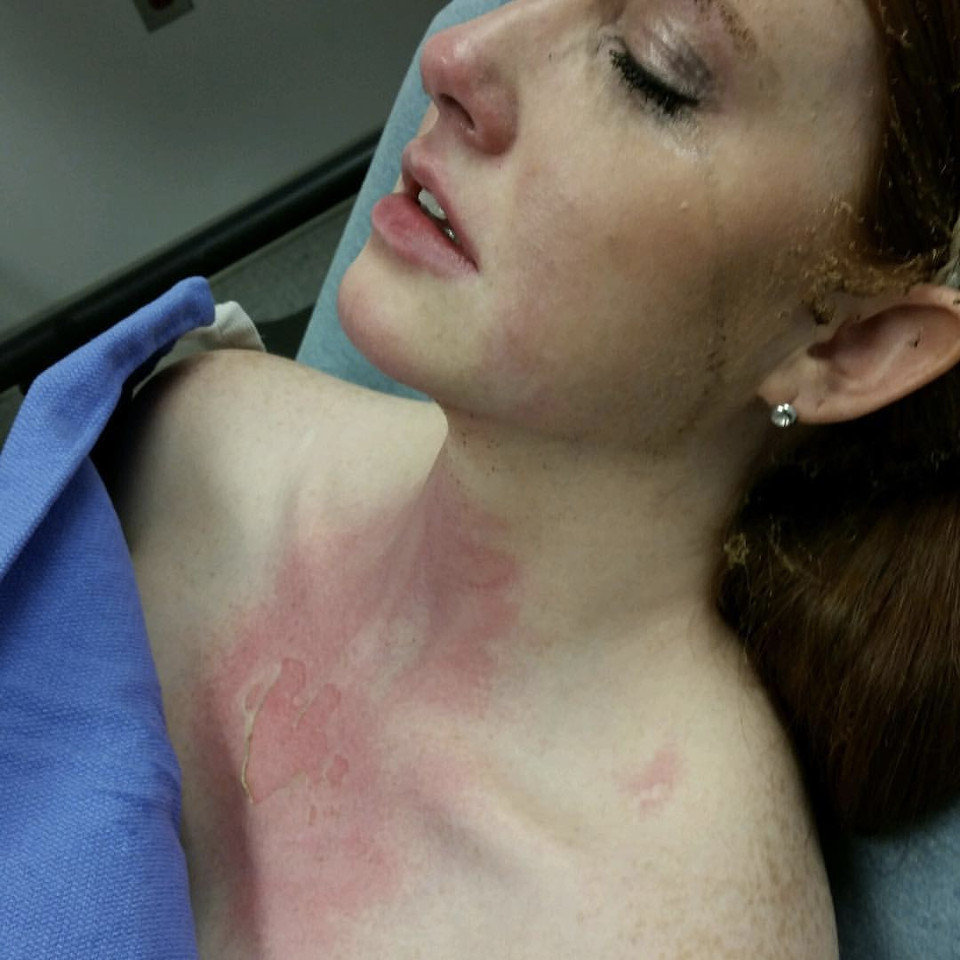 Molly Landis posted a terrifying image of her red and blistered neck and chest area and her tear-stained face grimacing in pain after a kitchen explosion.
"I was involved in an accident where my stove burner exploded and sent a fire ball to my face, neck and chest. This caused open wounds and burns to my face and chest," Molly wrote on her Facebook page.
"Yes, this is horrible and painful but I haven't been able to stop thinking about how lucky I truly am."
She says as a mum to a four-week-old, she often has her newborn in a wrap carrier.
But: "on this particular night a guardian angel was watching over me and my baby because for the first time in her life she fell asleep in her swing and I wasn't wearing her while I was in the kitchen".
Explosion Prompts Baby Wearing Warning
Molly is pleading with other parents not to wear their babies while cooking or in the kitchen. She says the worst of her burns were concentrated where her baby's tiny head would have been.
"The point of my message is to pleaseeeee be cautious of the activities we do while wearing our babies! Since this happened I have had so many moms say 'omg, I do that all the time'.
"We never think it could happen to us and I never thought it would happen to me."
5 Baby Wearing Safety Tips
Babywearing International has released a series of guidelines aimed at keeping your baby safe while they're in a carrier:
1. Avoid baby wearing in situations where it wouldn't be safe to have your baby in your arms.
2. Make sure your child's airway can remain open at all times.
3. Ensure the carrier provides support for your baby's neck and back.
4. Inspect your carrier for damage and wear before each use.
5. Practice using your carrier somewhere safe if you're unsure how to use it (for instance with someone helping you or low to the ground).
Make sure you take a look at our article on why baby wearing is awesome and great reviews of some top brands.