'There is so much to love with this activewear!' Mums REVIEW the Healthy Mummy Activewear range
The New Healthy Mummy range of Activewear is OUT NOW and mums are absolutely loving it!
With the new S3 Fabric technology, the quality of the range is amazing with the fabric comfortable and breathable, and with designs that make you feel fantastic whatever your size, mums of all shapes and sizes are raving about how good it is!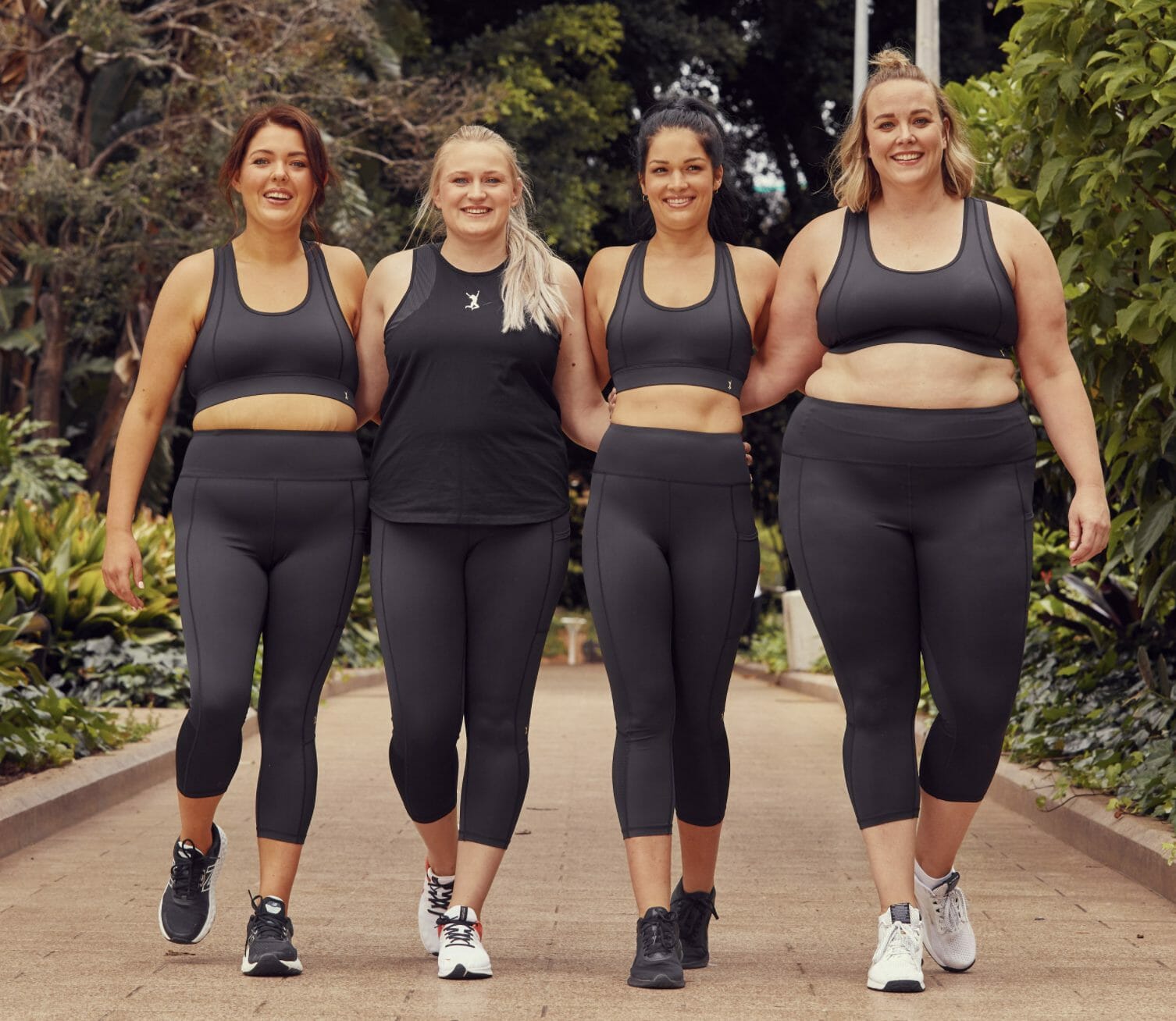 Colleen says, 'The activewear for me makes me look more slimming which I love.'
Krsity says, 'I love the brand new activewear! I can run, jump, workout, whatever I want and the pants do NOT roll down, the tank does NOT roll up!'
Kirsten says, 'The quality is amazing! It's so soft and breathable!'
Michelle says 'This has to be the best active wear I've ever owned!

Find out more about the range and what mums have to say below!
Let's face it, having the right activewear to work out or just be active in is so important, for not just how it looks, but also how it feels. Practically giving you the right support in the right areas, as well having a great design that makes you feel and look good are the main things mums look for in Activewear.  And now Mums are telling us that The Healthy Mummy's new range of Activewear ticks all those boxes!
Each piece in the range has been created to feature what you LOVE in activewear. Not only comfy, and flattering but practical with pocket details for your cards, phones and keys, panelling to flatter your figure, extra length top and high wasted pants to cover you when you move!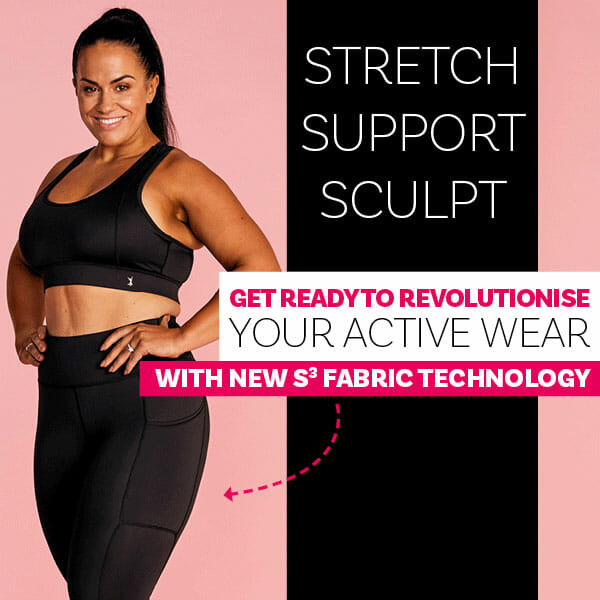 What Mums are saying!
Kristy-Lee Fros says  "I love the brand new activewear!"
"I can run, jump, workout, whatever I want and the pants do NOT roll down, the tank does NOT roll up! They're squat proof! Such a fab fit, so comfortable and look fabulous! I absolutely love all the pockets in the pants and jacket for my phone and keys."
Belinda Tonkin says 'The Healthy Mummy has really  thought about everything down to the last detail'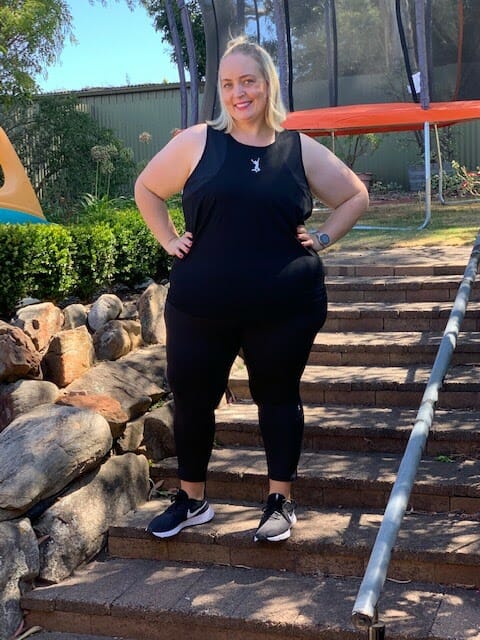 "As a plus size girl I have always struggled  to find active wear that fits me properly and that is  comfortable to wear. It's also been a struggle to find trendy and fashionable activewear in my size.
The Healthy Mummy  active wear fits me perfectly. Most of my weight I carry in my hips and tummy and in these leggings  they not only fit me in the tummy area they also fit me in the waist so there is no chaffing or rolling down when you workout in these pants. That's a huge plus and game changer for me."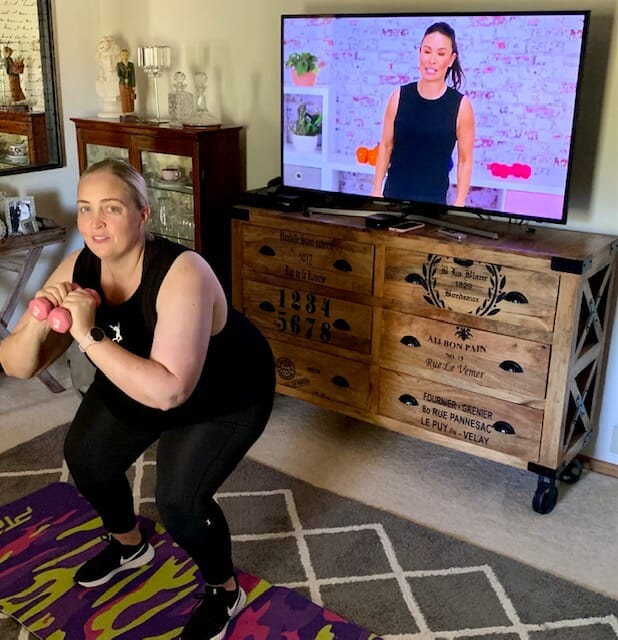 'Whilst I  enjoy working out in my activewear as a busy mum I also love that I can wear the active wear anywhere. I do kindy drop off,  go to the supermarket , meet a friend for a cuppa  or just do my daily errands in my activewear because it's  comfortable , durable and looks amazing. '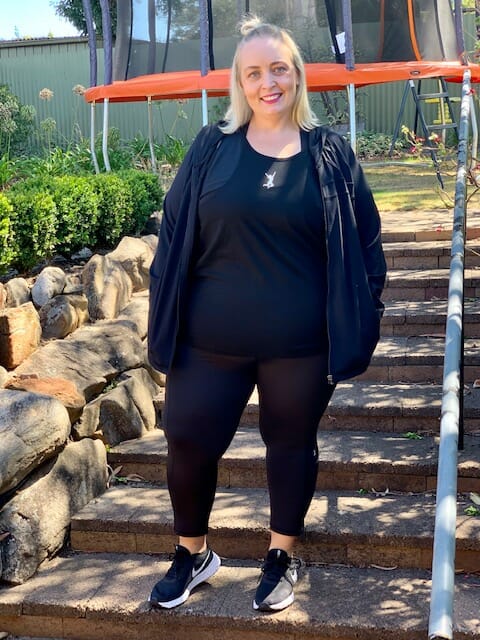 'There's so much to love with this active wear range but mostly I am so happy that finally I have beautiful quality active wear that fits me and  that I feel confident and empowered in. Thank you Healthy Mummy.'
Kira Poliseno says, "All over I absolutely love the Healthy mummy active wear! I feel absolutely amazing while wearing it and I found it to be very true to size'
"The pants – The healthy mummy active leggings are amazing! They are very supportive, they are nice and stretchy and fit snug to my body while being extremely comfortable! Most importantly they are squat proof! The first thing I did was put them on and do a squat test. I notice they don't roll down during workouts which is important to me! 
They have a pocket on the side which I can easily fit my phone in, there's also a small pocket hidden at the back that perfectly fits a bank card or small change."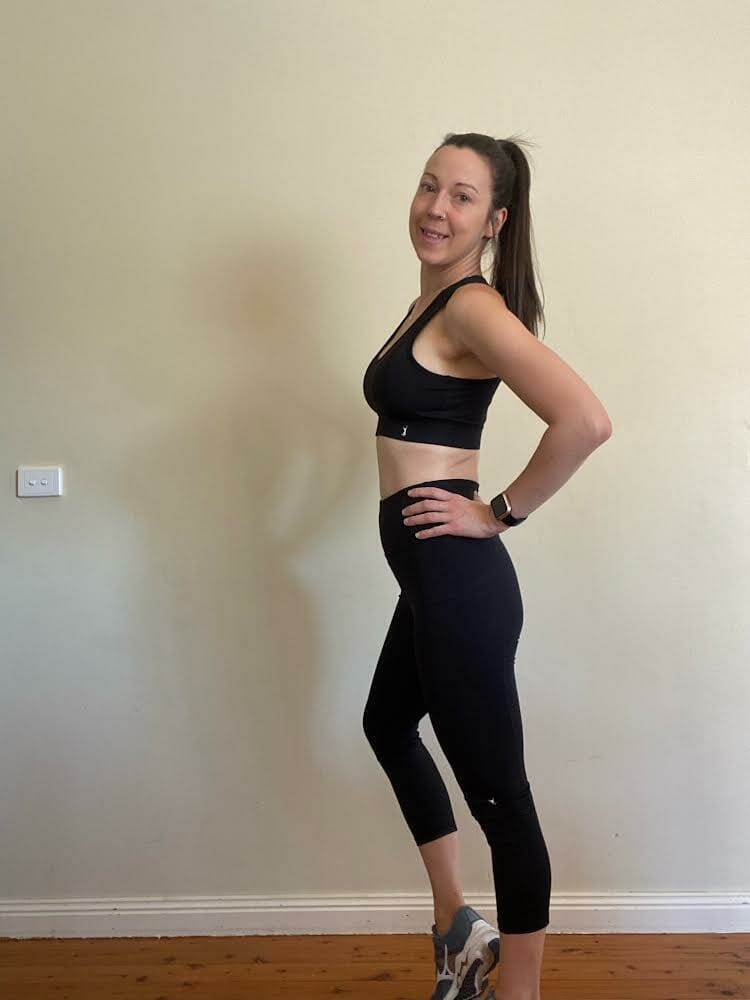 "The crop – I love how comfortable and supportive the crop is without the need for any underwire. I like that it has padding (that can be removed) so I don't have to wear a bra underneath. It is supportive enough that I can wear it alone doing my weighted workouts or for a walk."
Michelle Zahra says "This has to be the best active wear I've ever owned!!"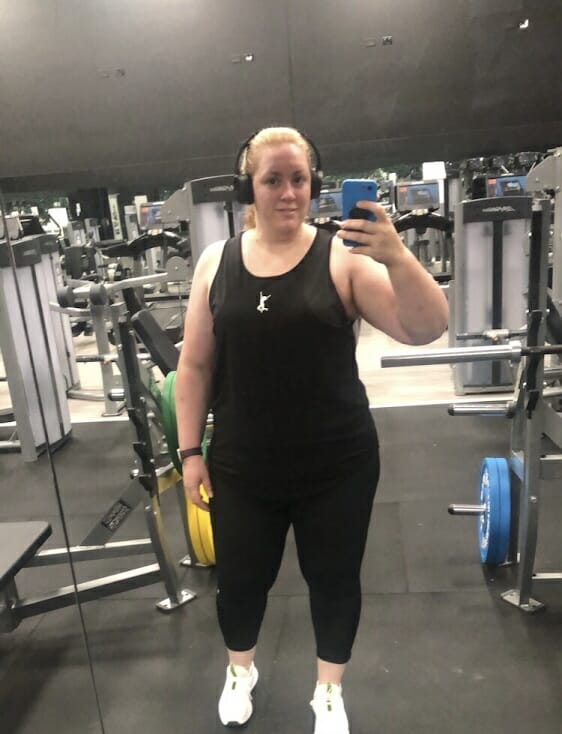 "It's all so comfortable, with high waist leggings that don't roll down, breathable tank tops that don't ride up, comfortable & supportive crop & then finally the jacket has the zip pockets for keeping things secure & it's so light weight. 
Been loving having this chance to trial the new gear."
Hayley says  "I absolutely cannot get enough of the new Healthy Mummy activewear!"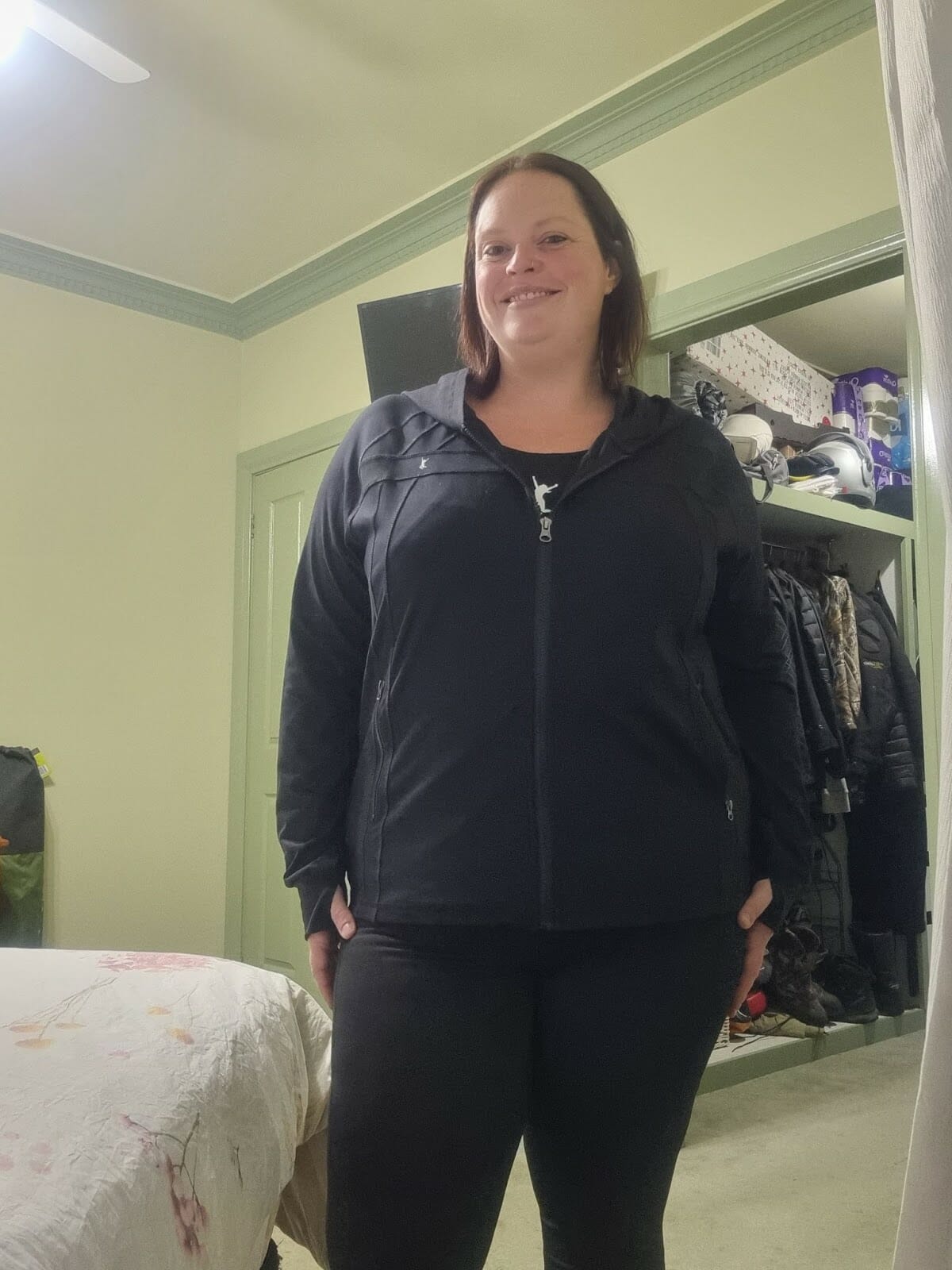 "I love how supportive the leggings and the crop are – I feel confident to run and jump and hike in them knowing nothing is falling down or falling out! The high waist on the leggings is also super smoothing for the figure.
The singlet is so lightweight, breathable and well ventilated with mesh but is also very modest and extremely comfortable. I have done a lot of runs and long walks in it and haven't overheated and it doesn't ride up – so nice to have a top that stays in place!
My absolute winner, and my fave is the jacket. It's so nicely lined and it's comfortable and warm – and the thumb holes absolutely rock for keeping hands warm! Not only has it been awesome in the early mornings when it's chilly but it also makes a great option to wear over my bathers on cool mornings to and from the pool – I definitely don't feel cold in it with just swimmers underneath! It has zip pockets so I know all my gear is safe and the pockets are nice and roomy, plenty of space if you like to put your hands in your pockets!"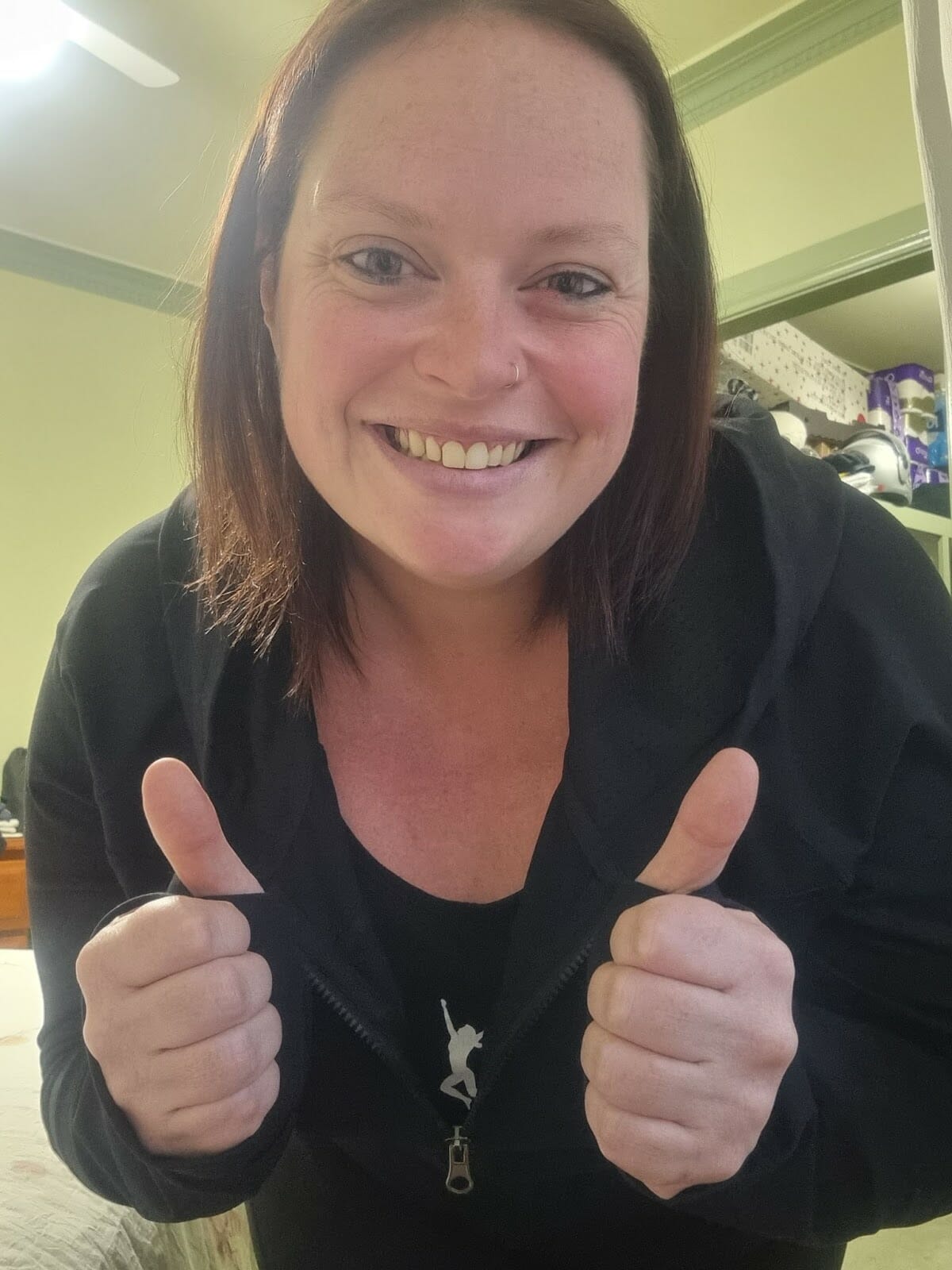 "I highly recommend the Healthy Mummy active wear range – it has become a go to workout staple in my wardrobe, and I am sure it will in yours too!!"
Join the 28 Day Weight Loss Challenge for LOTS of great workouts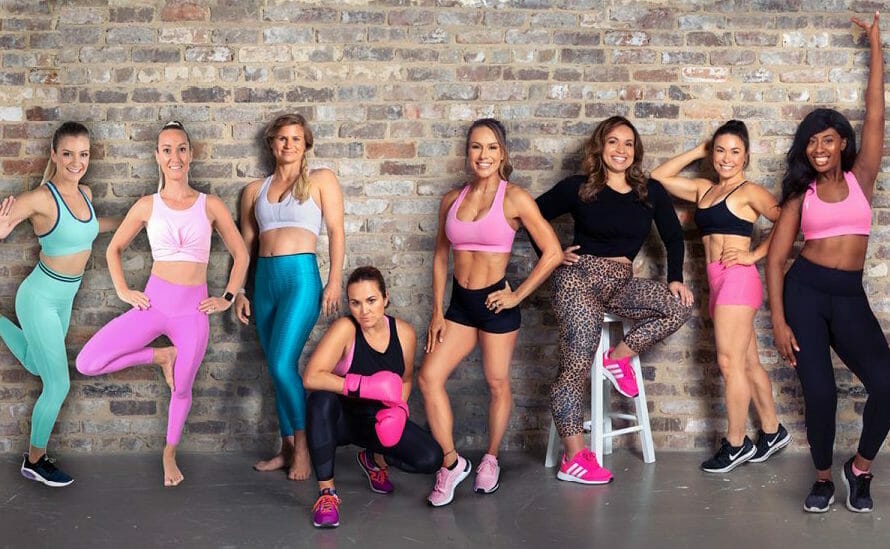 These are just a few of our great workouts:
Join the 28 Day Weight Loss Challenge for more great workouts.