Our Caramel Bikkie Smoothie Flavour tastes just like Biscoff and Mums LOVE IT!
Introducing the New Caramel Bikkie Premium Smoothie! As a limited edition flavour it tastes just like Biscoff!
OMG… It's back!!!  Our previously SOLD OUT Caramel Bikkie Premium Smoothie Flavour is back and mums cannot believe how good it tastes!
If you are a fan of Biscoff (and let's face it who isn't?!) then you will absolutely love this new Limited Edition Flavour because it tastes just like it!
Reintroducing the limited edition New Caramel Bikkie Premium Smoothie! You'll want to be quick with this one, last time this flavour sold out in record time!!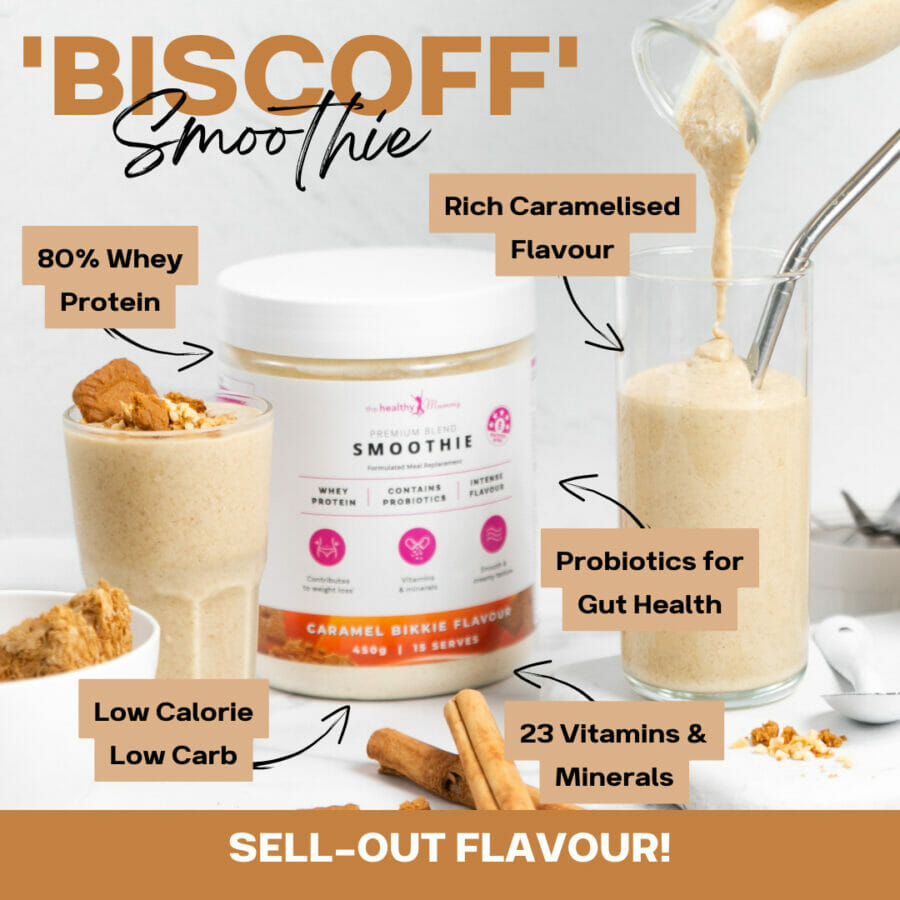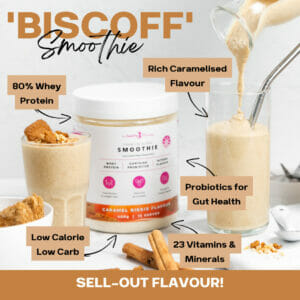 The Premium Smoothie Range
The Premium Smoothie range has been an absolute hit with Mums and is our number 1 selling Smoothie! With intense flavours and creamy texture, the Premium Smoothies are packed with vitamins and minerals, are high in protein and fibre, AND provides the health benefits of probiotics.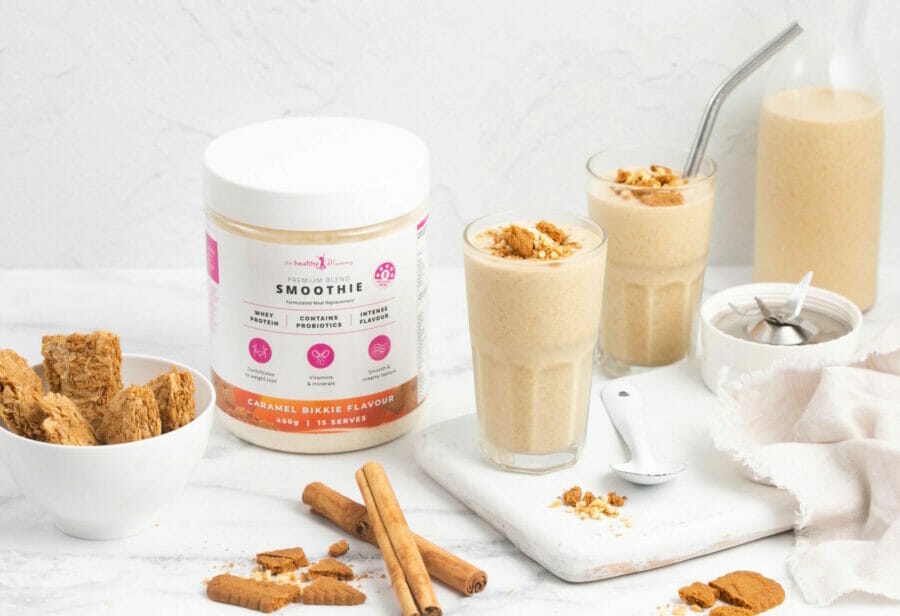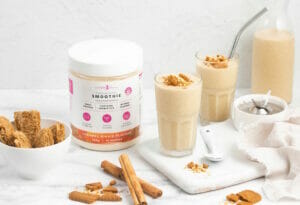 As a whey based meal replacement, they are low in carbs but high in fibre and protein to keep you fuller for longer.  Due to their intense flavour, there is no need to add any additional ingredients. Just shake it up in your favourite shaker and off you go.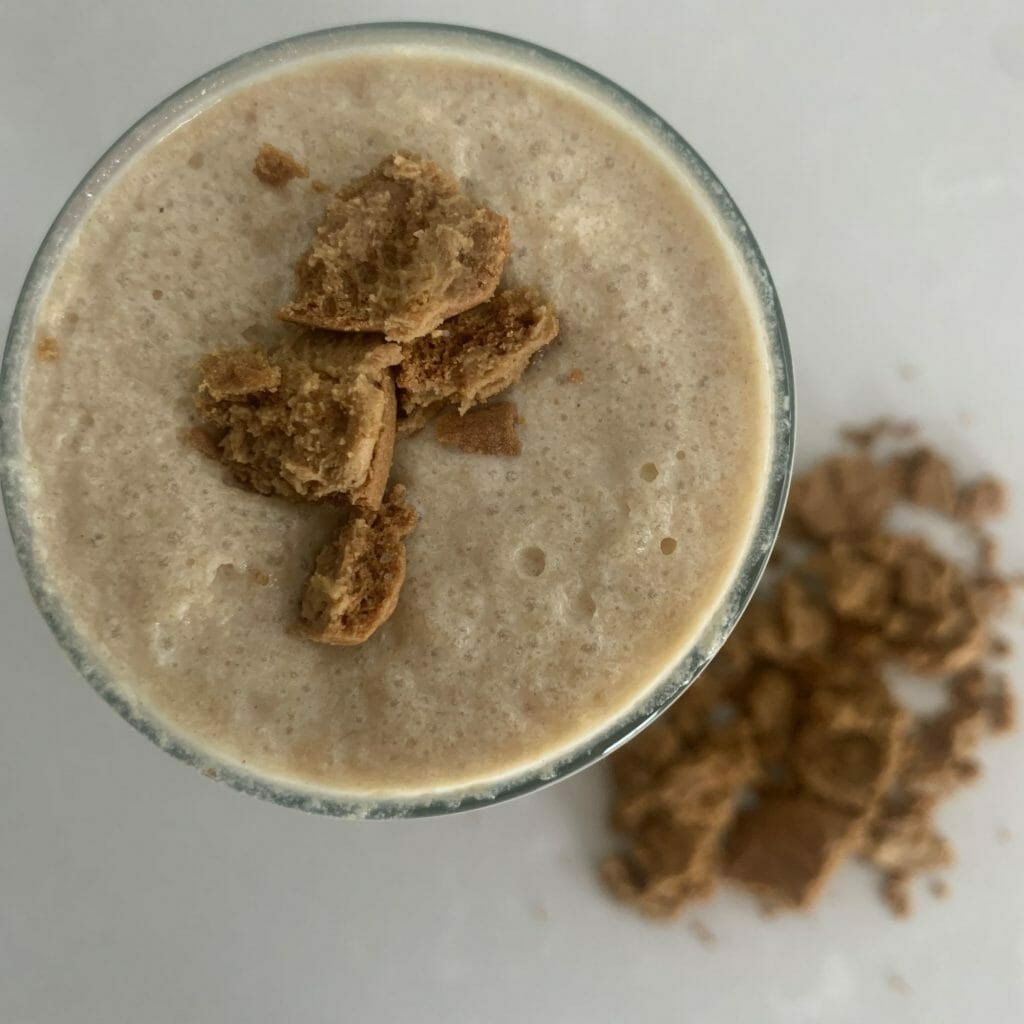 Mums can't believe how much the new flavour tastes like a Biscoff Biscuit!
This new Caramel Bikkie flavour has a decadent blend of unique spices with a deep caramel twist. In short, it tastes just like Biscoff! In biscuit or spread form, so many mums in our community have got on board the Biscoff train and have fallen in love with the flavour, and now they get to enjoy it in a delicious smoothie! With such a rich and indulgent taste, you won't believe that something this good is only 213 calories!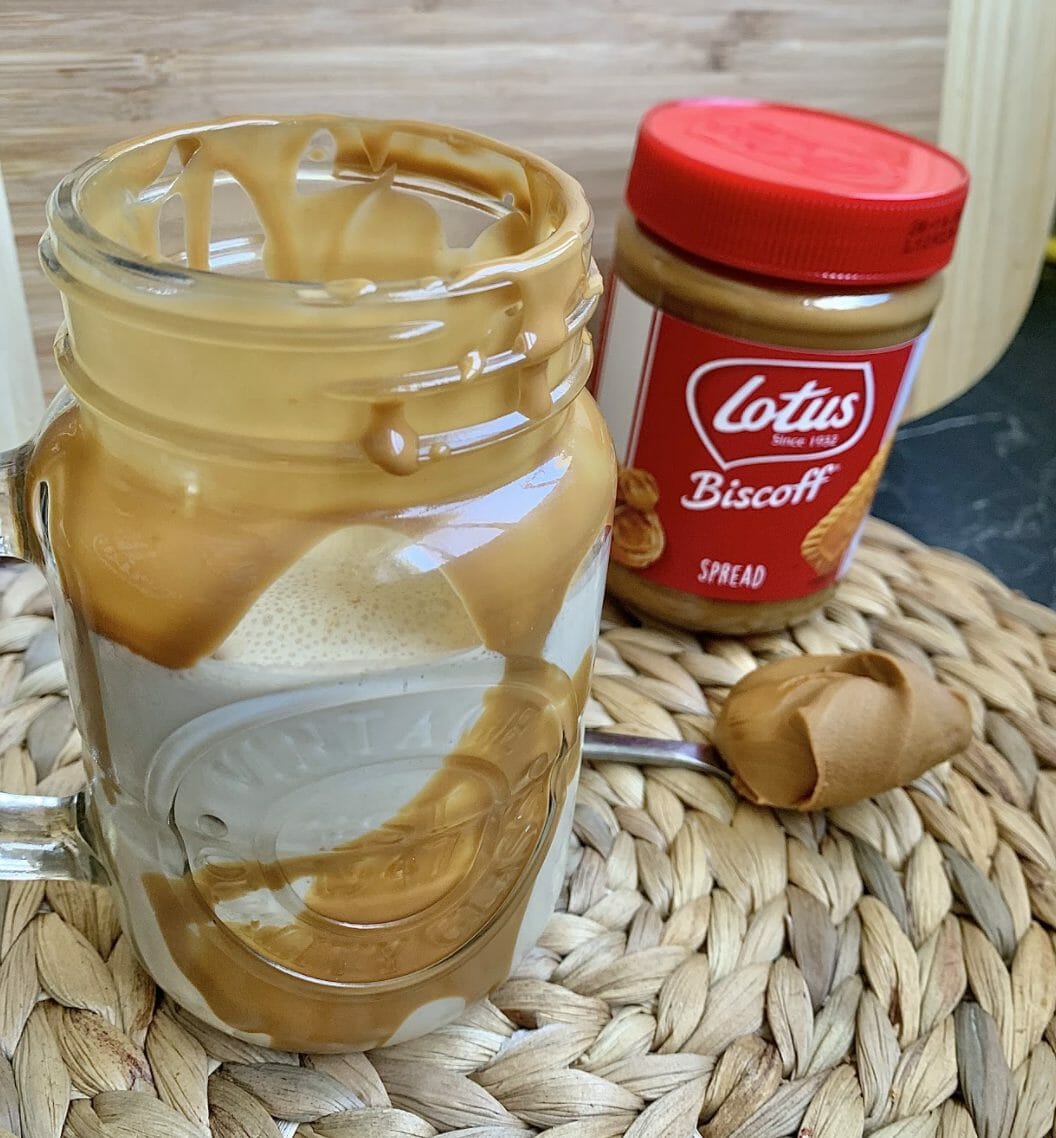 When cravings strike, you don't need to reach for the biscuit tin! Grab yourself a Caramel Bikkie smoothie with a heap of other nutrients and benefits to fill you up as well as satisfy those cravings. Whether it be for a nutritious brekkie, an afternoon pick me up, or as a decadent dessert,  getting on top of your weight loss goals never tasted so good!
Hear what REAL Mums say about Caramel Bikkie
Sascha Farley admits she's obsessed with Biscoff!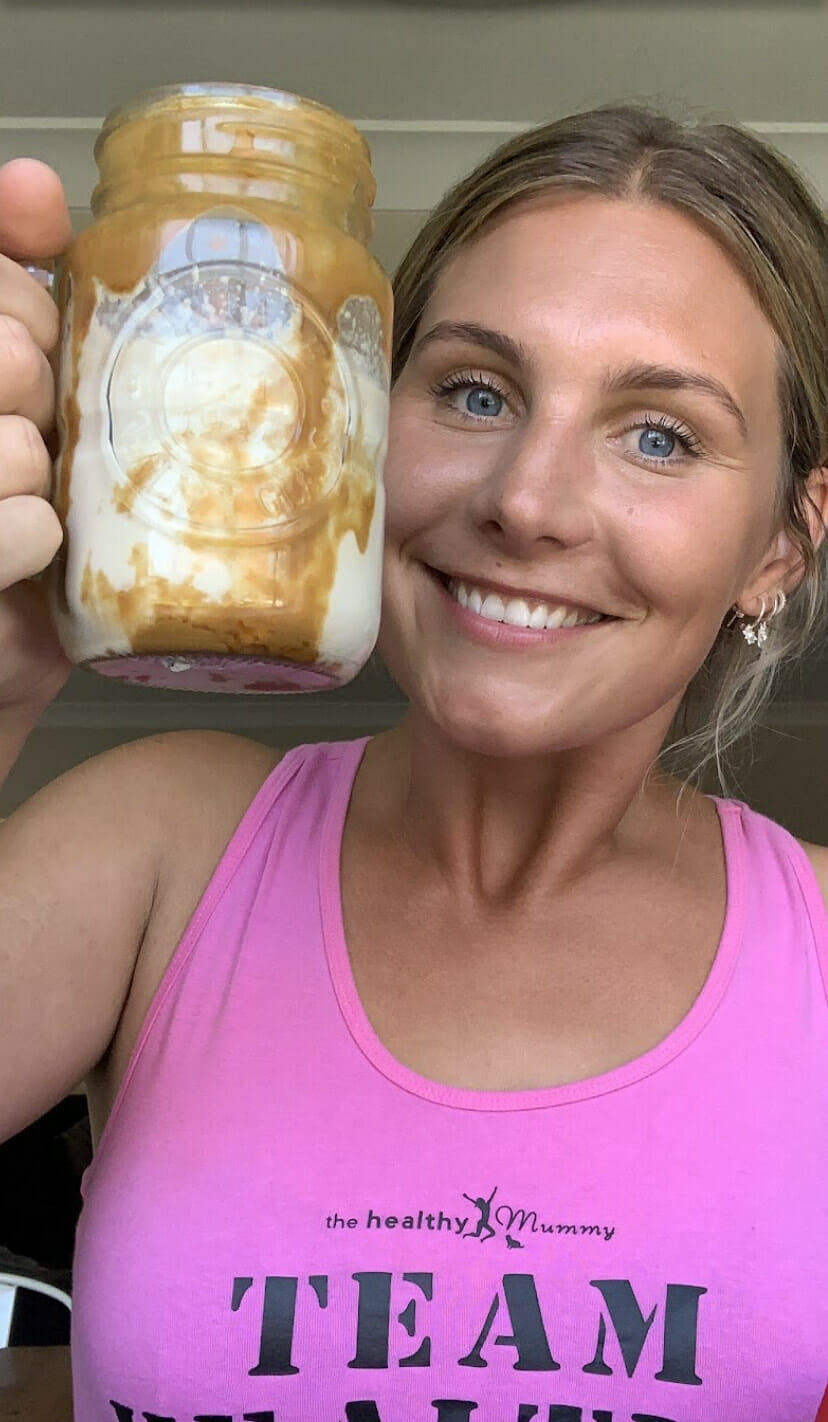 Sascha says, "I am obsessed with the Healthy Mummy smoothies they are a must have for me with 4 young kids. I'm also obsessed with Biscoff so as you can imagine I'm so excited that the Caramel Bikkie flavour is available in the Healthy Mummy Premium smoothies range. I was one of the lucky testers for this and I can confirm it needs to come with a warning! Highly addictive and yummy!!!
Mel Timmer says "This is my new favourite. It is incredible. I cannot believe how good it tastes. It is just like Biscoff"
See Mel's Review here
Kate Kernan has found a new afternoon pick me up!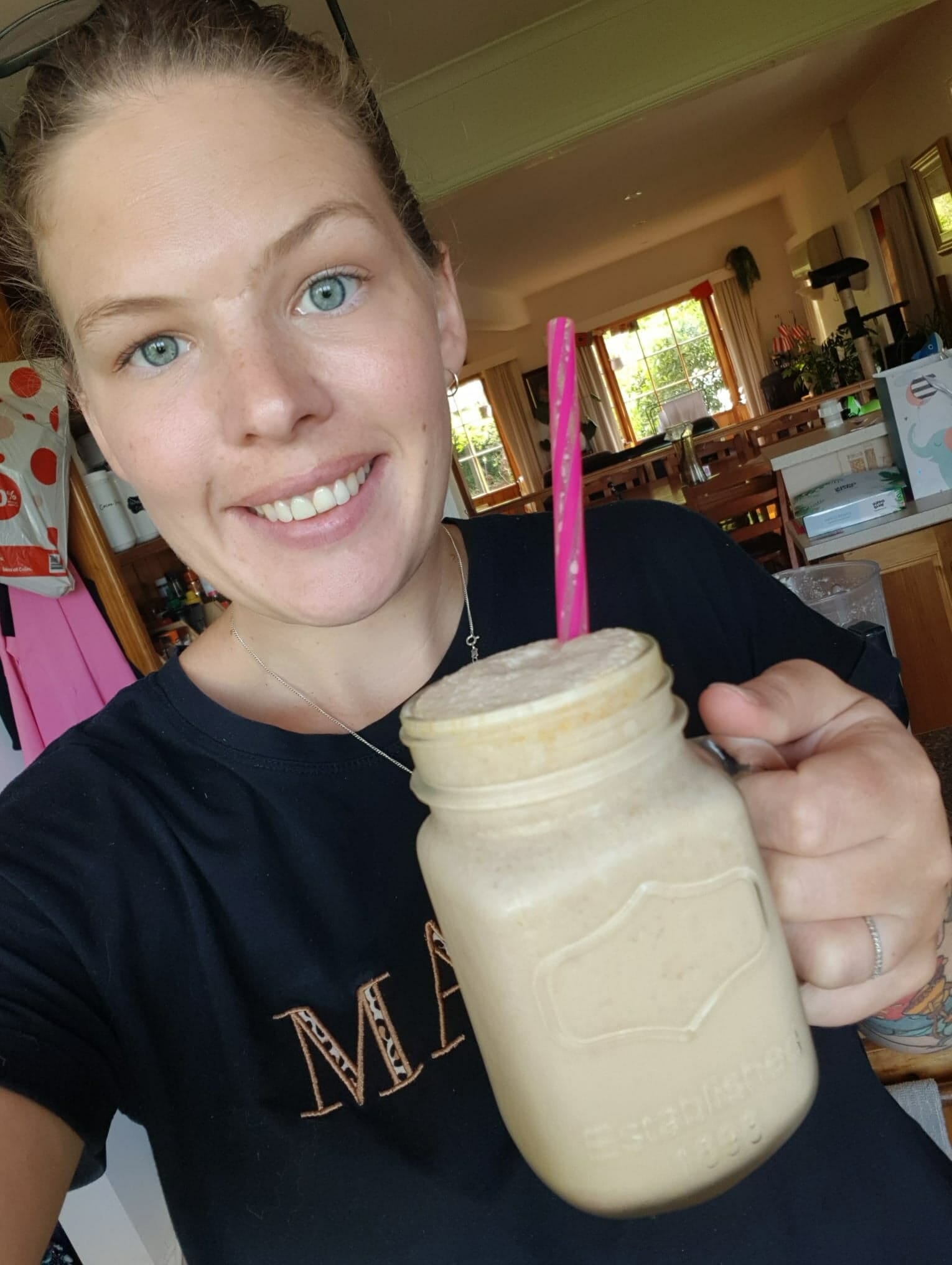 Kate says, 'OH MY GOSH! Exactly what I have been waiting for, the new Caramel Bikkie smoothie is absolutely DELICIOUS! I am soo surprised how similar it tastes to dipping your finger in a Biscoff Jar.. Even better that it's packed full of nutrients! I'll sure be stocking up on this one!'
Kaitie Purssell says 'OMG the new Caramel Bikkie Smoothie is DELICIOUS!'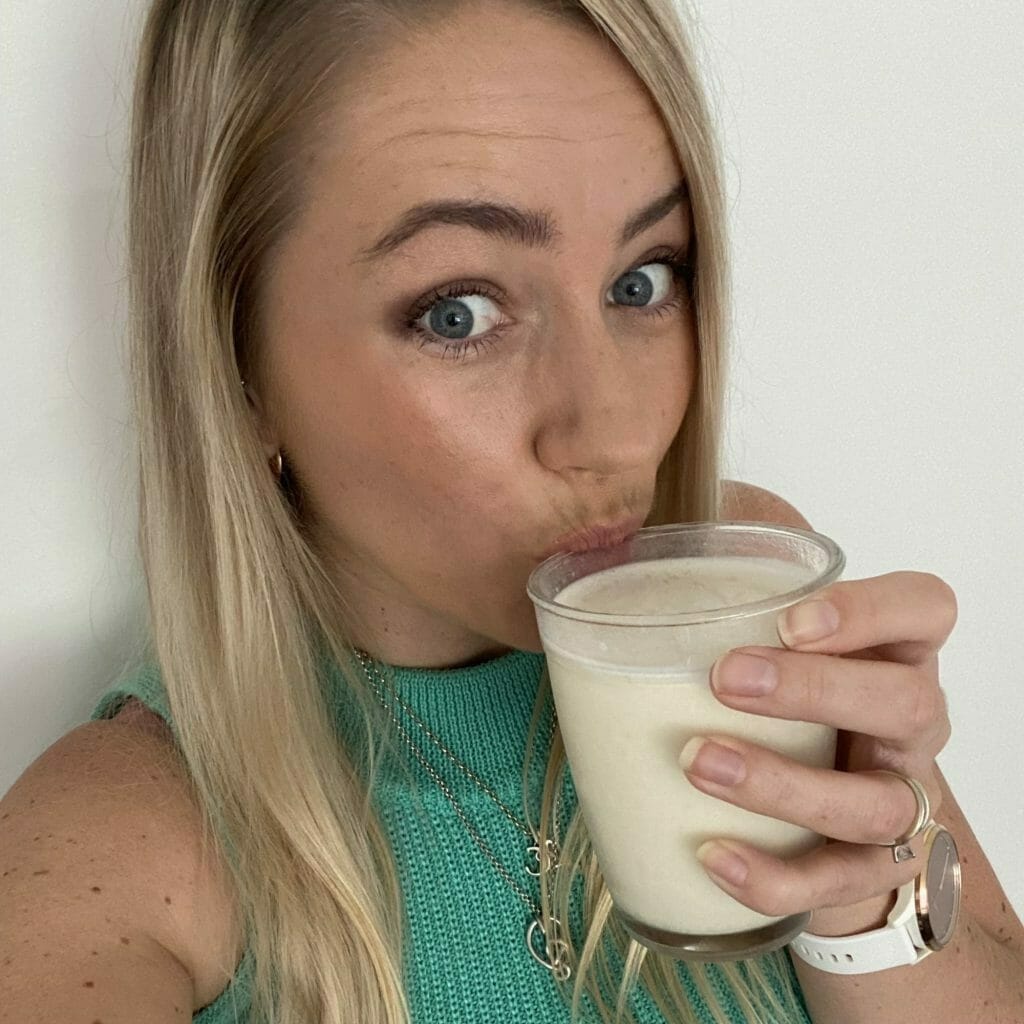 'It's smooth, creamy and sweet with a hint of spice! I love that I can make breakfast in under 2 minutes with skim milk, ice and a serve of premium smoothie in a shaker. I love that can easily have breakfast on the run during the morning chaos!'
Lynsey loves that she doesn't have miss out on her favourite flavour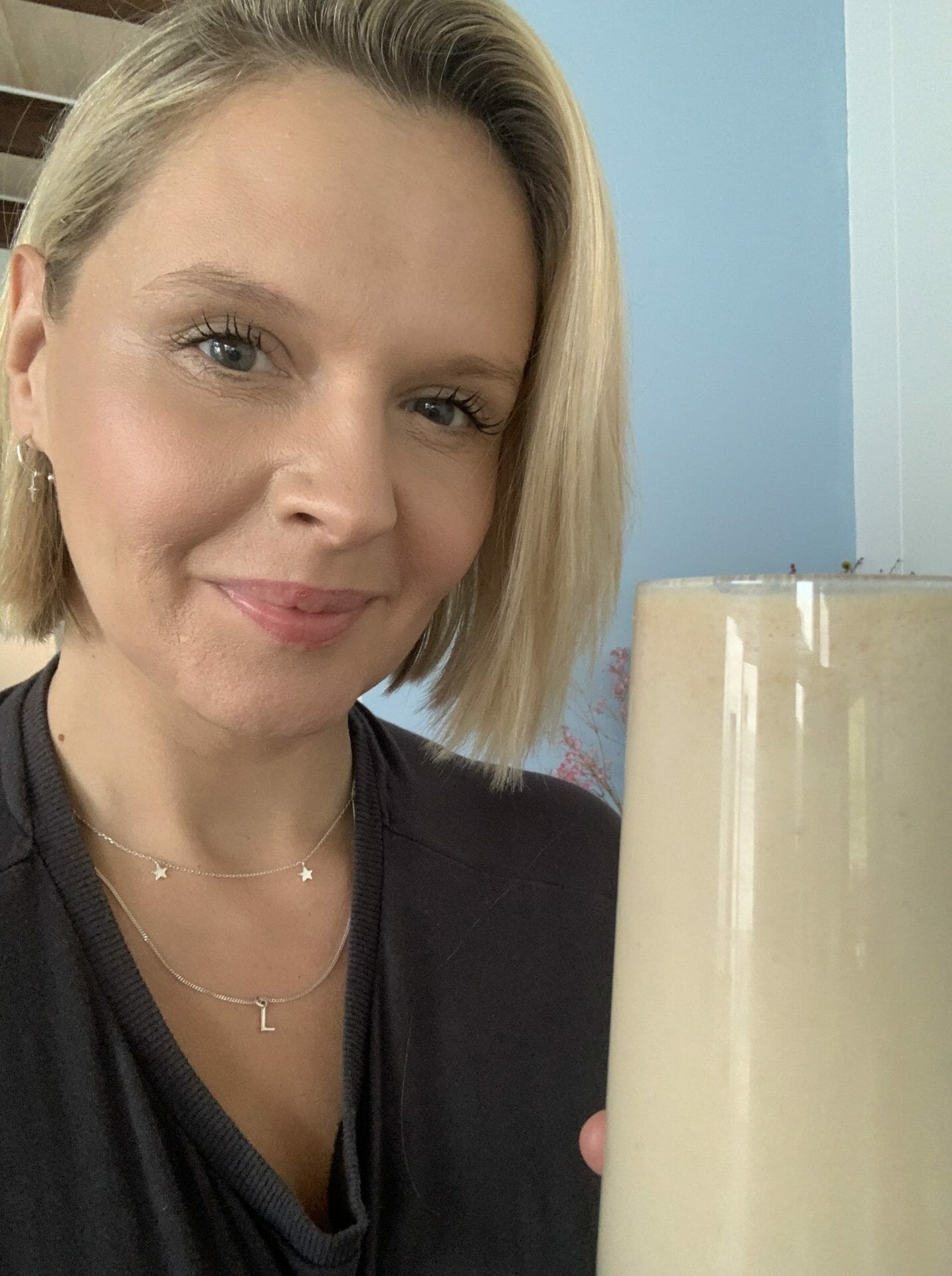 Lynsey says 'As a busy working mum I'm excited to kick the afternoon craving with this caramel bikkie flavour smoothie from the Healthy Mummy. Definitely a better option for me than the biscuits I'm craving!
That's why I love the Healthy Mummy it's not about going without flavour or things you love it's about finding a balance.
Loved this new flavour. Warning it's very addictive!!!'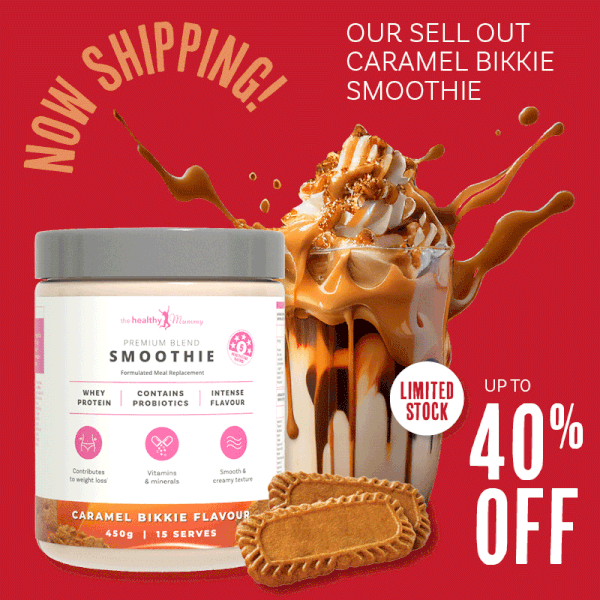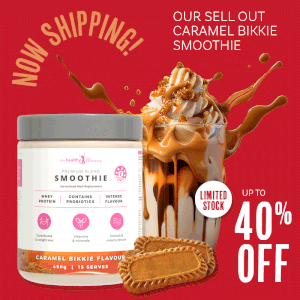 Can't wait to try it for yourself?
Reasons to Love the Premium Smoothies
Protein blend with 80% whey protein
Insanely creamy and smoother formula
23 vitamins and minerals
Probiotics for enhanced gut health
Intense flavour
Just shake and go – DELISH!
No artificial colours, flavours or preservatives
Love the flavour of Biscoff?
Try these incredible Biscoff recipes from the 28 Day Weight Loss Challenge!
Easy No Bake Mini Biscoff Cheesecakes
Skip the guilty shakes. This is a better way to Smoothie